Restaurant Review: Cheek Bistro Is The New Casual Iteration Of Michelin-Starred Cheek By Jowl in Singapore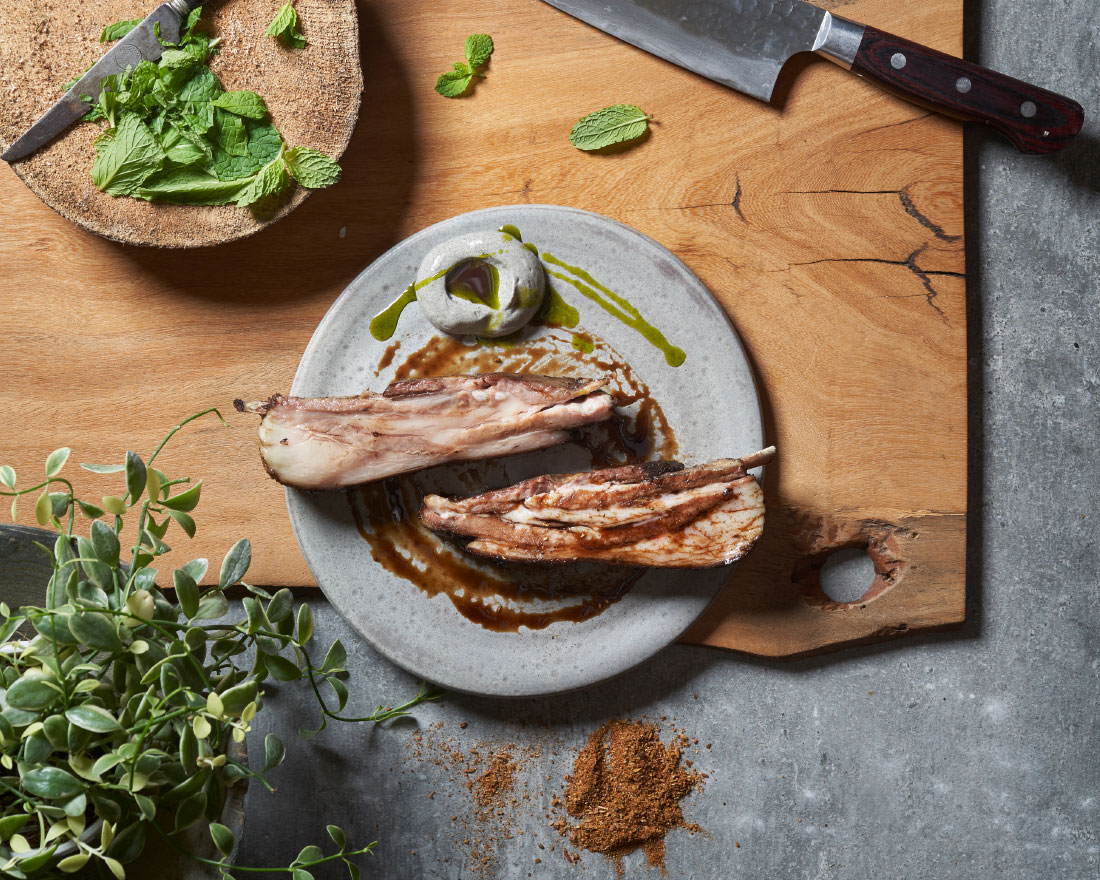 PUBLISHED April 23rd, 2019 06:00 am | UPDATED April 25th, 2019 11:22 am
Cheek By Jowl, the Michelin-starred restaurant along Boon Tat Street, may have closed its doors last month, but fans don't really need to mourn the loss. After all, the man behind its success, Chef Rishi Naleendra, isn't going anywhere — not really. Taking over the former space is its cheekier younger sibling, flaunting a more playful personality in the form of Cheek Bistro.
Standing outside, you wouldn't guess that anything has changed. Once you step in, you'll find that the old leather banquettes has been swapped for Chartreuse green booths, and the grand chandelier over the counter seats is now a row of dangling industrial bulbs. Plus, there is now art on the wall painted by Naleendra himself.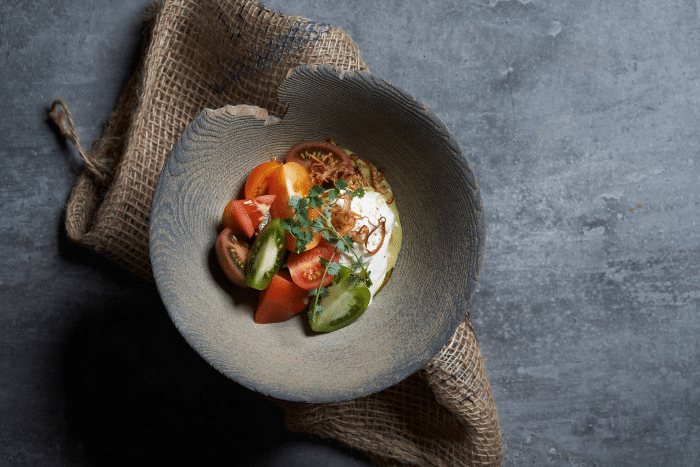 Not everything is about aesthetics. The kitchen team is noticeably younger with an average age of 26, and Head Chef Jay Teo and Restaurant Manager Muhammad Muhaimen has taken over the positions once held by Naleendra and his wife Manuela Toniolo. Like at the former Michelin-starred establishments, the new team holds on to the fresh, eclectic Modern Australia fare that made Cheek so popular, marrying it with the comforting notes of bistro-style cooking.
Naleendra taking a step back also means that the team has a better opportunity to express their creativity. The fluffy waffles you remember at Cheek By Jowl are now snacks, presented in small wedges with piped Chicken Liver Parfait ($6 per piece), date jam, and pickled mustard seeds. It's a buttery dream, and a very affordable one too. You could opt for a ricotta cheese version, but why would anyone?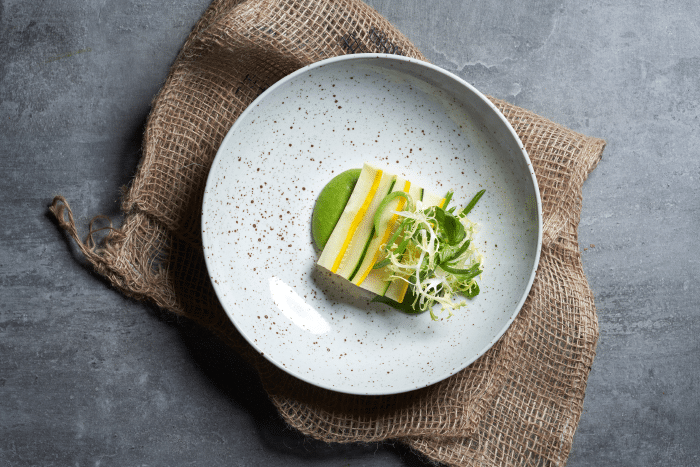 The classic duo of Burrata ($22) and heirloom tomatoes is accented with green chilli that's been fermented for seven days to provide a piquant punch and added complexity. There are also globe Artichokes ($18) fried tempura-style and served with chickpeas and aromatic feta — the crumbly cheese marinated in thyme, oregano, rosemary, dill, and olive oil.
Other plates showcase familiar flavours but in exciting guises, such as the Beef Tartare ($26) where hand-chopped rump from Westholme is mixed with millet and smoked maple syrup for a deeply satisfying starter. The puffs are further seasoned with fermented red chilli powder for subtle heat, and crisp endive leaves replace the typical croutons. One of our favourites is the Spanish Mackerel ($32), and if you like fish, it'll be yours too. The best part? The crisped up skin that's fabulous with the savoury and subtly herbaceous zucchini and basil puree on the side.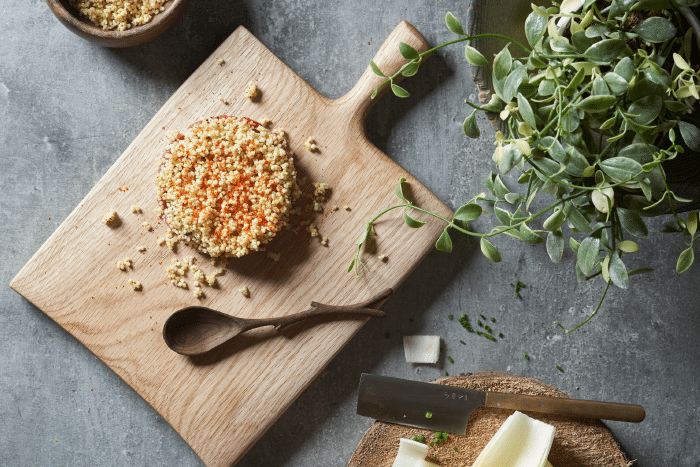 According to Naleendra's teachings, the food must speak to the soul, and the Lamb Ribs ($25) do just that. Extraordinary tasting ribs from the Mottainai farm in Western Australia is carefully glazed and seared. Eggplant is heavily charred, yoghurt is folded in, and mint oil is added for an explosion of flavours. Chef Jay also has a Confit Duck Leg ($34) with caramel that's been flavoured with fennel and Sichuan pepper, parsnip puree, and some orange segments. The duck leg is brined for 12 hours, so its incomparably juicy.
Compared to its former self, Cheek Bistro's desserts are a fair bit simpler. Goat's Cheese ($15) is whipped into an airy light block of chilly goodness and dusted with dehydrated white chocolate and frozen strawberry crumbs. It's delightful, but we prefer the richer Chocolate Tart ($18) with its decadent ganache and salted caramel cream over a chewy chocolate cookie crust. A heaping scoop of hazelnut ice cream is scooped over, and we might have stopped breathing for a moment.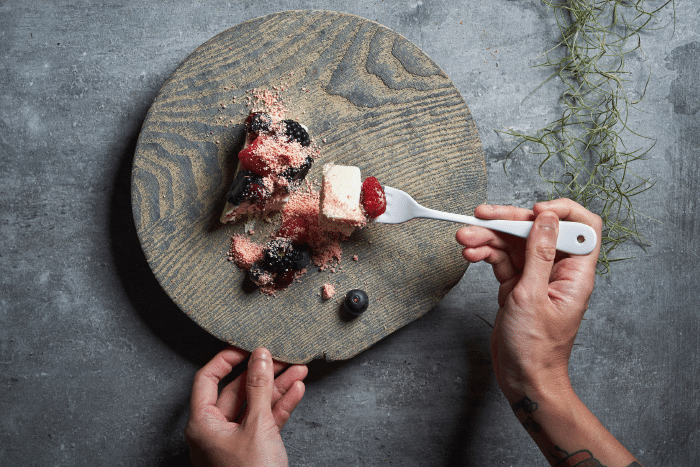 It's easy to feel at ease when you come in, even if you haven't dined at Cheek By Jowl before. Even if you've been a long-time follower of the restaurant, the comforting new ambience and creative executions make for a fresh dining experience.
Cheek Bistro is located at 21 Boon Tat St, Singapore 069620, p. +65 6221 1911. Open Mon-Fri 12pm – 3pm, 6pm – 11pm, Sat 6pm – 11pm. Closed Sun.