Restaurant Review: Delight In The Spice of Mexican Life at Casa Azul in Ari, Bangkok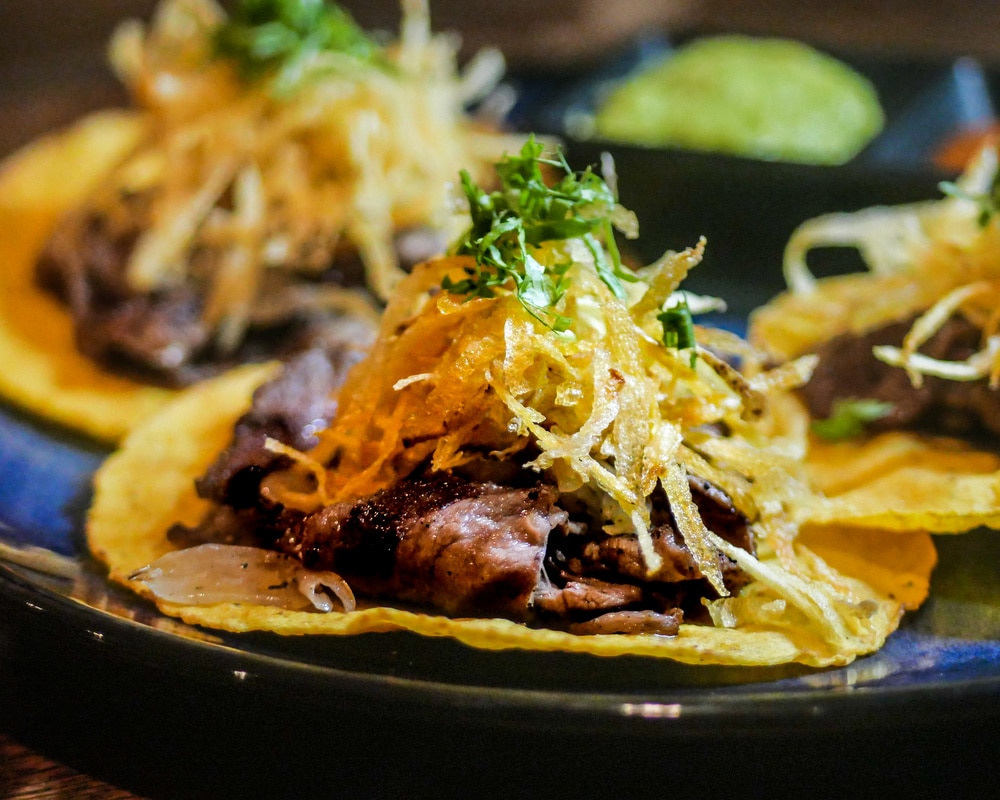 PUBLISHED September 14th, 2019 06:00 am | UPDATED May 18th, 2020 07:10 pm
Don't knock it till you've tried it: the tacos at Casa Azul are one of the best in Ari, nay, Bangkok. Corn tortillas generously topped with succulent strips of grilled rib-eye or deep-fried shrimp with burrata cheese? Enough said.
As if that wasn't enough to seal this vibrant los restaurante as my go-to Meixcan spot, the bar whips up a Margarita so punchy, it sends even seasoned imbibers straight into a jovial mood. And, evident by the crowd spilling onto the roads come weekend, the sentiment is mutual.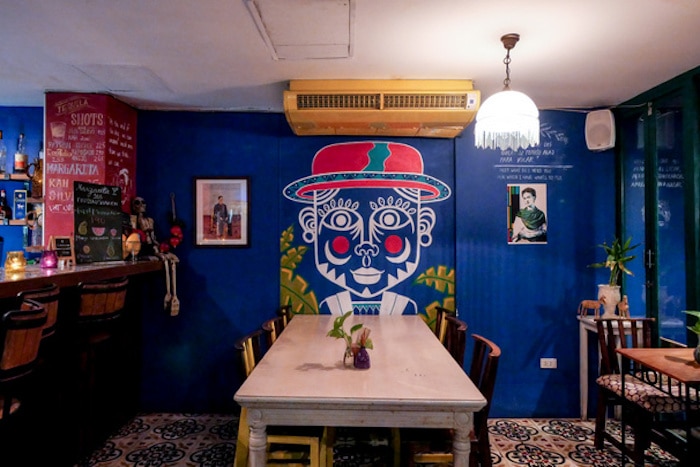 The four owners – Tom Barrett (Amazing Race Asia Season 5 Contestant), Alex Scharlau, Justin Bratton (host of Asia's Got Talent) and Kevin Barber – brings to life Frida Kahlo's famed childhood home a.k.a the Blue House at Phahon Yothin Soi 7. Striking cobalt blue and vibrant murals are splashed across the walls, and its interiors are peppered with elaborate prints, replica artwork celebrating the artist as well as furnishings you'd no doubt find in an abuela's home.
The menu, devised by chef Sergio who's also Mexican-born, showed off the country's street food with finesse.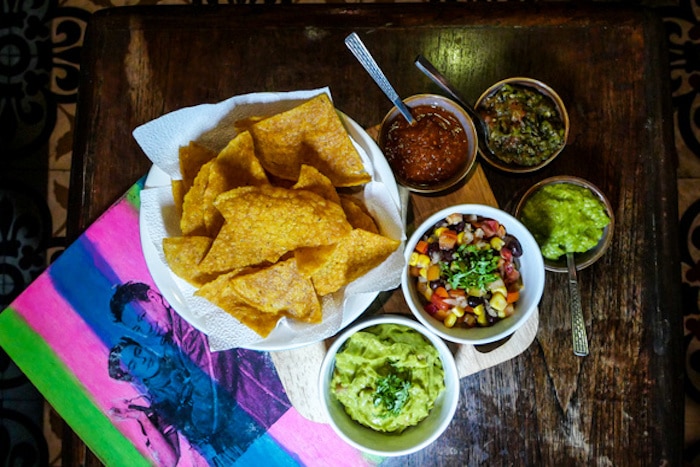 Tacos, in particular, take pride of place here and come with a variety of toppings. There is the Asada Taco Trio (THB300) for meat lovers, but seafood aficionados will take joy in their Minilla Taco Trio (THB250) of smoky sea bass chunks doused in a zesty pico de gallo. Come in a group because you'd also want to dig into their Camaron Taco Trio (THB240), where deep-fried shrimps are juxtaposed against creamy burrata cheese and avocado.
Spice heads can also ask for the hellfire sauce, a fiery challenge made of local chillies, on the side.
Tip: For an extra oomph, order the House Salad (THB210) and layer the colourful mix of lettuce, carrots and tomatoes in a tangy pineapple dressing atop your tacos.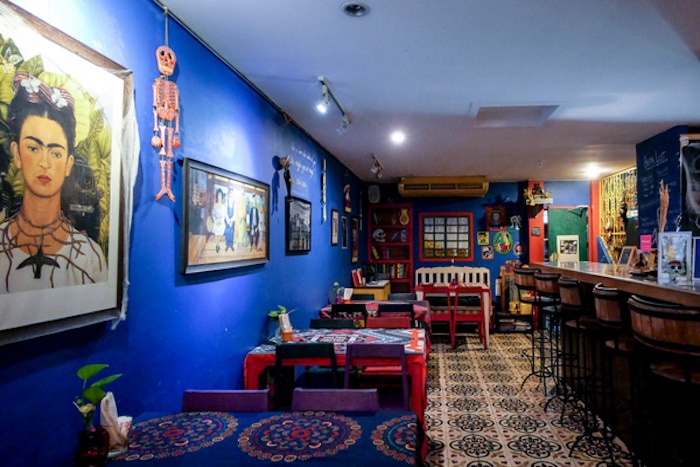 If you're looking to just hang out by the bar (or by the road), make your way through their selection of Tempus (Mexican craft brewer), tequila and mezcal. The highlight is obviously the Margarita that's made with their house tequila, Tequila 29 (distilled in Los Altos de Jalisco, Mexico). You'll make easy work of the original, but chances are you'll also want to try their rendition with local, seasonal fruits. Think mangosteen, mango and even dragon fruit.
The sides menu could certainly double as the "bar snacks" here. While succinct, the Chicken Wings (THB200) in a housemade piquant sauce and nachos using the same corn tortillas are great for when the munchies strike. Here's another tip: check out their social media for combo deals.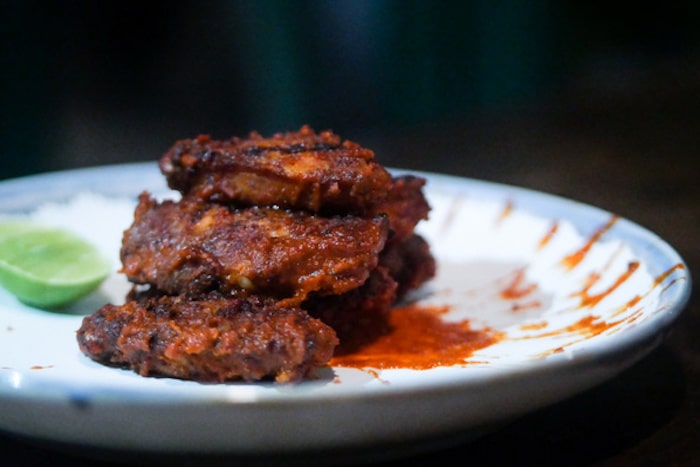 What ultimately draws me back to Casa Azul isn't so much the soul-satisfying Mexican fare and the promise of way-too-much tequila, but the boisterous ambience, courtesy of their open-mic nights and high-spirited regulars. It's the sort of place you'd find locals and expats rubbing elbows with one another, clinking bottles and singing along to whatever strikes their fancy – what's not to love?
Casa Azul is located at 2/23 Phahon Yothin Soi 7, Bangkok, Thailand 10400, p. +66 2 619 5107. Open Tue-Sat 5pm – 12am, Sun 11am – 9.30pm. Closed Mon.