Restaurant Review: Feel The Beat of Barcelona with Revamped FOC Pim Pam At Orchard Road, Singapore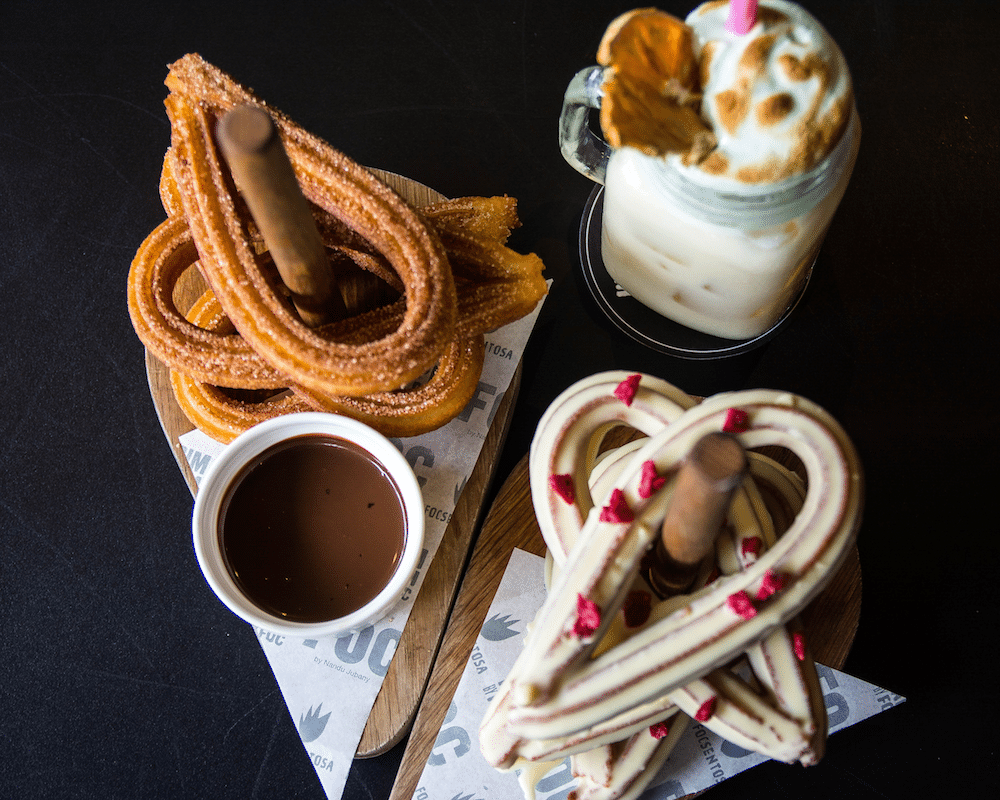 PUBLISHED April 14th, 2018 07:00 am | UPDATED April 21st, 2018 10:32 am
FOC Pim Pam may be only a year old, but clear as day, it's already made a name for itself along Orchard Road, Singapore's busiest shopping stretch. What name is that exactly? It's the go-to place when that Spanish food craving hits and you need Barcelona-quality paella, churros, and all the ambience only a true Spanish tapas joint can provide.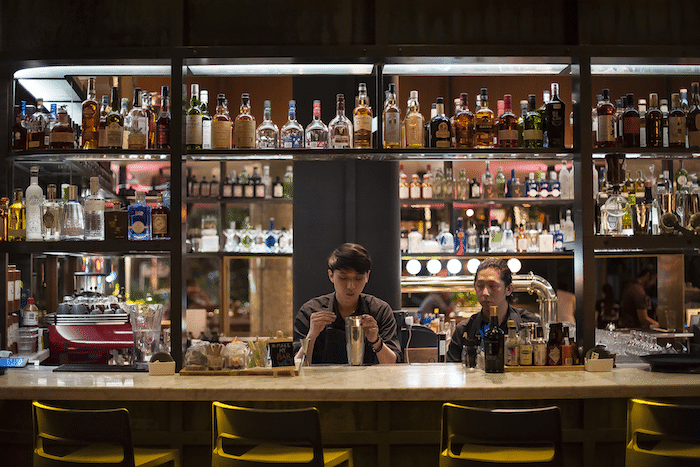 Feel the buzz and that pulsating energy the moment you step into FOC Pim Pam – now more apparent than ever with its revamped aesthetic and redefined spaces. The new colour palette: an urbane fusion of black and grey with timber finishes and metal accents that reflect the intention to move away from its former playfulness and whims, to a more restrained urban sophistication.
Spaces like the tapas bar, the main dining room, the private dining room, bar and the newly created alfresco terrace are now even more versatile, making for a much more holistic dining affair whilst simultaneously presenting themselves as unique alcoves for diners seeking a distinct experience.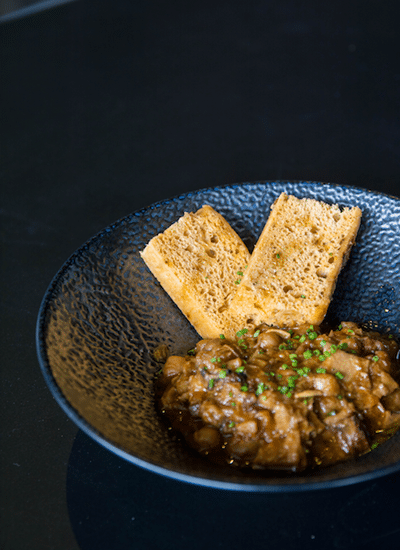 Start at the tapas bar with premium Iberico cuts and select bite-sized tapas. The Patatas Bravas ($6/$10)with aioli and salsa brava is the result of simple quality ingredients coming together to create something spectacular. Agria potatoes are put through a pasta machine to create thin layers, then steamed before being deep fried for a delightful crunch.
Even more hearty and soulful, the FOC Pig Tripe Strew with Chickpeas ($12)- a comforting staple for Spanish farmers – is sublime. Pair this with a bottle from the extensive wine list of over 150 labels, or even better so, from the restaurant's incredible collection of sherries, which we hear is the largest in Southeast Asia.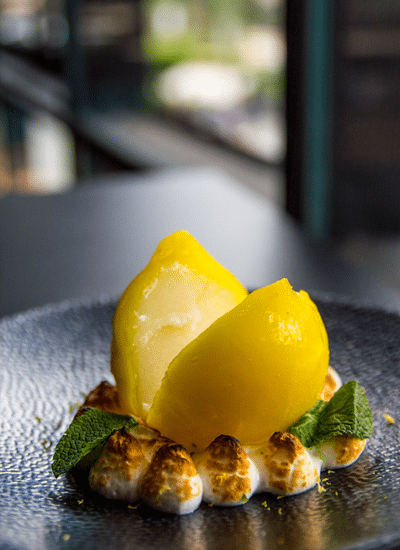 Whether you're a sherry novice or a connoisseur, you won't go wrong with affordable sherry flights of four ($30) or eight ($50) Spanish sherries from the most illustrious sherry bodegas like Gonzalez Byass and Lustau, served in tasting portions of 3.85cl per glass.
With your appetite whet, you might carry forward into the main dining room for a superbly Spanish sit-down meal. New items replete on the menu include the Fresh Burrata ($22) with Ibérico ham, a picadillo of sun-dried tomatoes, baby spinach, and it's mouthwatering – a rich creamy goodness and texture that highlights the Iberico ham's sturdy bite.
There is a Secreto and Mushroom Paella ($33) that's delicious. Cut from the 'secret' part of the pig (hence the name Secreto), this fantastically tender and highly prized cut is cooked together with three types of seasonal mushrooms, offering a umami-filled crunch to the dish. And the rice? Full of rich, addictive flavours that will leave you greedy for more.
If you're game (and you totally should be), make an order for Pim Pam's Suckling Pig ($130 for half, 2.5kg). Each pig is between four to six months, and the tenderness of the young flesh is displayed when the waiter cuts through it with a plate. The crispy crackling and deliciously creamy layer of fat is by no means excessive, the abundant flesh delightfully tasty. Enhance the flavour with your choice of side, like the Grilled Pineapple ($8) sprinkled with pink pepper, cinnamon, star anise, and coated with caramel.
You've got to love how nights at tapas restaurants seem so endless. Adjourn to the alfresco terrace and soak in the good vibes over delicious sweets or post-meal drinks. The Lemon Limoncello ($12) is a refreshing tart limoncello sorbet with sweet meringue encircling it. Whether you get the classic churros or the ones dipped in white chocolate, it's clear that the Churros ($6 for classic, $8 for chocolate-coated) at FOC Pim Pam are divine. Exclusive to the Terrace, don't miss out on 1-for-1 Happy Hour Mondays through Friday, from 5pm to 9pm, on draft beers, whiskeys, and wines by the glass and bottle.
FOC Pim Pam is located at 442 Orchard Rd, Singapore 238879, p. +65  6100 4242. Open daily 12pm – 11pm and till 1am on Friday and Saturday. 

---
FOC Pim Pam's La Boqueria Market Brunch takes place on select Sundays at $88 per person inclusive of selected soft drinks and juices or $128 per person inclusive of free flow of premium alcohol pours from 11.30am – 3pm. The fiesta continues with La Gintoneria, as you celebrate Spanish Gin and Tonic drinking culture from 3pm – 7pm at the terrace with 1-for-1 offer on three gin varieties.