City Nomads Radio: Tom Shellsuit, Singapore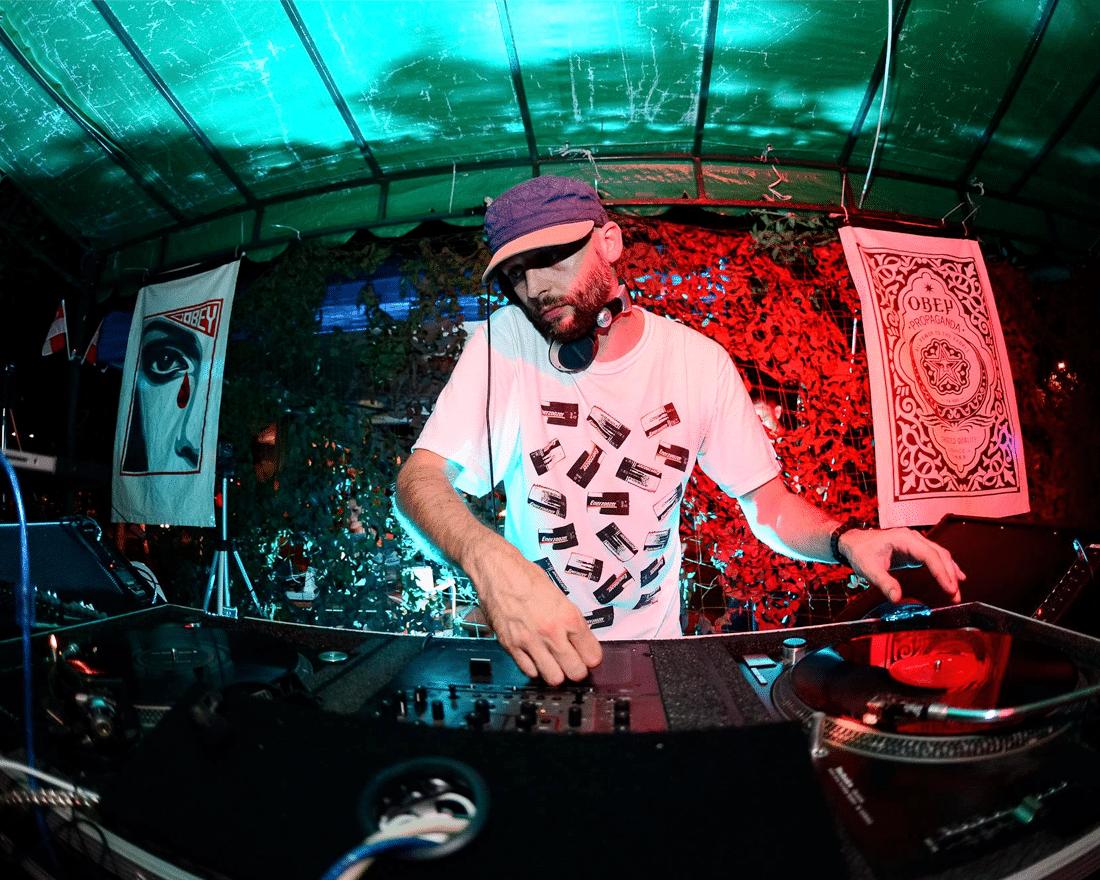 PUBLISHED April 14th, 2018 04:46 pm | UPDATED May 18th, 2020 06:34 pm
A well-rounded beatmaker and party-rocker, Tom Shellsuit is a prominent DJ from Scotland who's done it all. Co-founder of funk soul collective Pushin'On and a principal member of underground promoters Sideshow in Singapore, where he now lives, the man is also a noted collector of rare vinyls – making his vibrant sets highly sought-after from Scotland and Germany to Estonia and Indonesia. His notable shows include Toronto's SummerDaze Festival, Singapore's ZoukOut, and Good Vibrations Festival in Australia, where he's shared the stage with the likes of Neil Armstrong, Ghostface & Raekwon (Wu-Tang), Peanut Butter Wolf, Monk One, and many more.
You've been DJing for over 16 years. How has your music changed since the beginning?
I've been DJing a long time. My roots are in funk and hip-hop, but over the years I've got into all kinds of music including disco, house, reggae, bass, Lain and African music.
Any particular people you want to share the stage with some day?
I'd love to have a jam with Mr Scruff.
What separates an okay party from a darn good one?
The music, the dancers, the sound system, and the venue.
What are some of your most treasured records?
Tough question that I don't think I can answer! Here's a few recent finds I'm enjoying instead: My Contribution To This Scam, Nont For Sale, In Pursuit Of Shai Hulud​/​The Anderson Spectrum, and Don't You Know I Love You.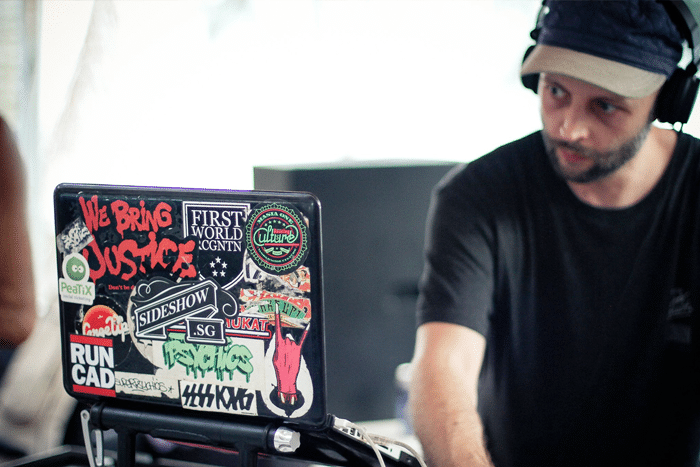 What's the strangest place that you've played at?
Weddings. I may have played a part in making them strange places.
What's your favourite drink?
Currently, the Corn & Oil cocktail at kult kafé.
Your top party spots in Singapore?
I don't really party much these days.
What does the future hold for Tom Shellsuit?
I'll keep playing the music I love to anyone who wants to listen.
Can you describe the mix you prepared for us?
Kind of an afro, latin, and disco vibe with lots of jangly sounding percussion, funky basslines, and weird synths and chants.
To stay updated with Tom Shellsuit's upcoming gigs and news, follow him on Facebook and Mixcloud.