Restaurant Review: Halcyon & Crane Is A Spicy Blend of Sichuan and Modern European Cuisine at The Paragon, Singapore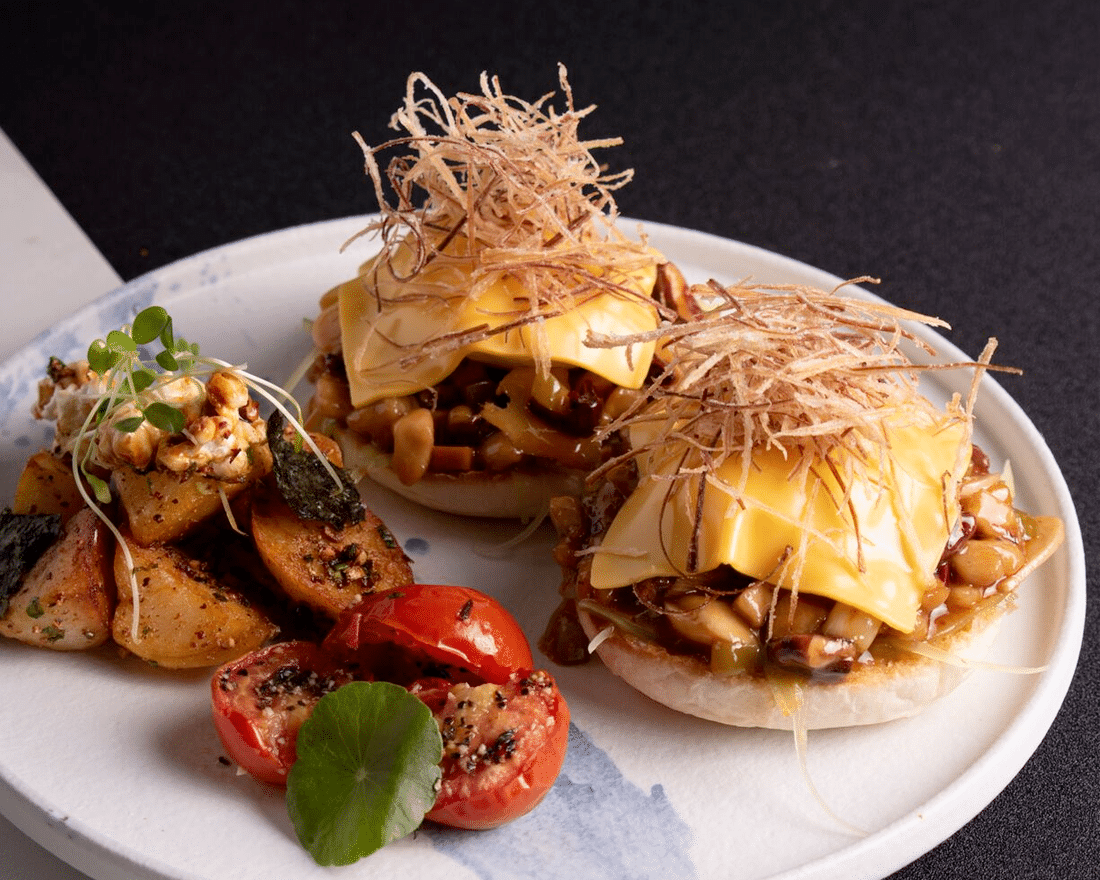 PUBLISHED November 3rd, 2018 06:00 am
Almost two years ago, we gave a positive review to a restaurant serving a unique blend of Sichuan and contemporary Western cuisine. Called Birds of A Feather, it was the kind of place where you'd find a grilled cheese panini stuffed with spicy mala pork belly, and it was great. Now, its owners have come up with a similar concept — this time more ambitiously in an Orchard Road mall.
Sitting on the third floor of Paragon, Halcyon & Crane draws on an open-plan concept. There are umbrella-like motifs near the ceiling, matte linen diffusing the stark mall lights into something warm and welcoming. The clean geometrical lines and a soft palette of brass, marble, and woven chairs are reminiscent of a trendy cafe, and in a sense, it is. Starting from 9am every morning, Halcyon & Crane dishes out all-day breakfast menu centred around Sichuan and modern European tastes. But that concept of 'brunch'? It's pretty much where the similarities stop.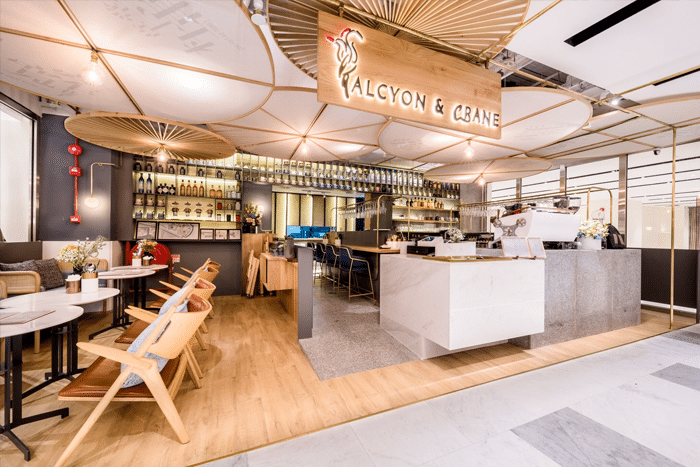 The odd King's Chicken Hash Benedict ($21) sees gong bao chicken (a stir-fry dish of chicken, peanuts, vegetables and chilli pepper) and crispy leek on top of English muffins, while a Ham & Cheesy Egg Crepe ($19) comes as a shout-out to Shanghainese pancake wraps with Sichuan-style sausage, Black Forest ham, and smoked cheddar. A mix of Kewpie mayo and Lao Gan Ma chilli forms a sauce for the latter. In both instances, there's a ton of flavours and textures to mull over — smoky, spicy, crispy, savoury, numbing. Take your time to appreciate them.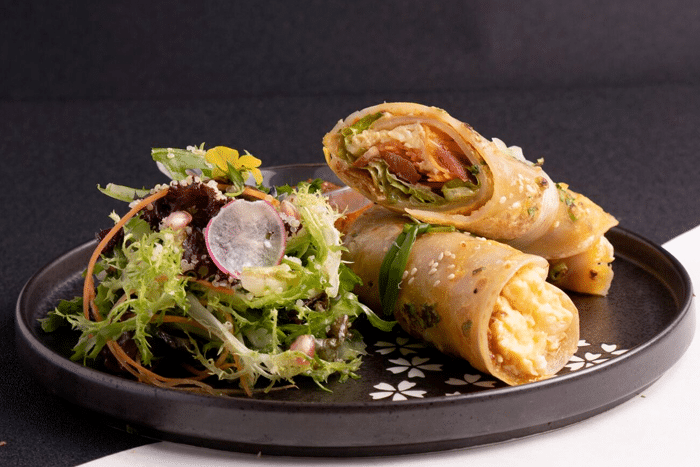 After 11.30am, the all-day dining menu take centrestage. We start with the Smoked Tuna Tataki Salad ($21), which is tossed in a tantalising chilli oil vinaigrette with quinoa, lotus root, and melba toast for some crunch. The hickory-smoked tuna has a gorgeous aroma that's further accentuated by the oil, and the taste, as you can imagine, is delicious. The Baby Chicken Roulade ($32), a meticulous dish of spring chicken marinated with honey fish sauce, five-spice powder and Sichuan pepper. What's more, it's served with a braised daikon sauce that uses over 20 ingredients. So yes, meticulous.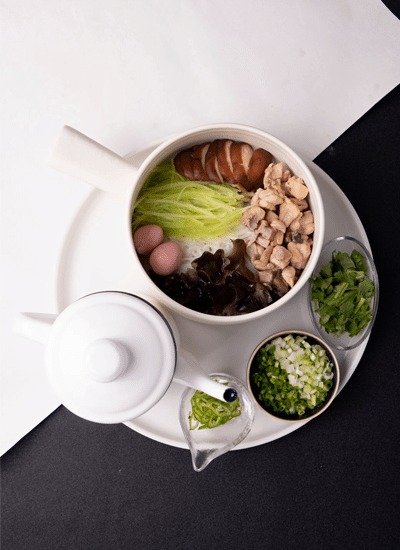 If there's a dish that you want to close the meal with, it's the Speciality Beef & Tomato Braised Rice ($28), doused in a rich broth of Angus brisket, spices and herbs simmered over 16 hours, and a mix of kamut, buckwheat, and barley grains. It is so very wholesome. At this point, you might as well stick around for dessert: a Molten Matcha Lava ($16) cake with white chocolate, pistachio paste, and Japanese green tea powder — the good kind.
Being a cafe, the drinks at Halcyon & Crane are quite outstanding. The artisanal coffee programme made popular at Birds of A Feather continues to delight here, along with teas and herbal tisanes. Smoothies and shakes, like the Cereal Killer ($13, barley, oats, corn, and pumpkin) or Purple Power ($13, sweet purple tapioca and grains) will whip your body into shape.
Or, go for a light refreshing cocktail such as the Crazy Rich Asian ($26) with kaya (which means "rich" in Malay) or pineapple rum and fruit-driven To, Cc, Bcc ($20) — shaken up with gin, yuzu, passionfruit and honey.
And just like that, Halcyon & Crane tries to replicate the kind of idyll found in Sichuan's parks and teahouses — albeit much more glamorously.
Halcyon & Crane is located at 290 Orchard Rd, #03-09 The Paragon, Singapore 238859, p. +65 9721 5121. Open daily 9am – 10pm.