Restaurant Review: Jimoto Dining Is Joo Chiat's New Japanese Omakase Restaurant, Singapore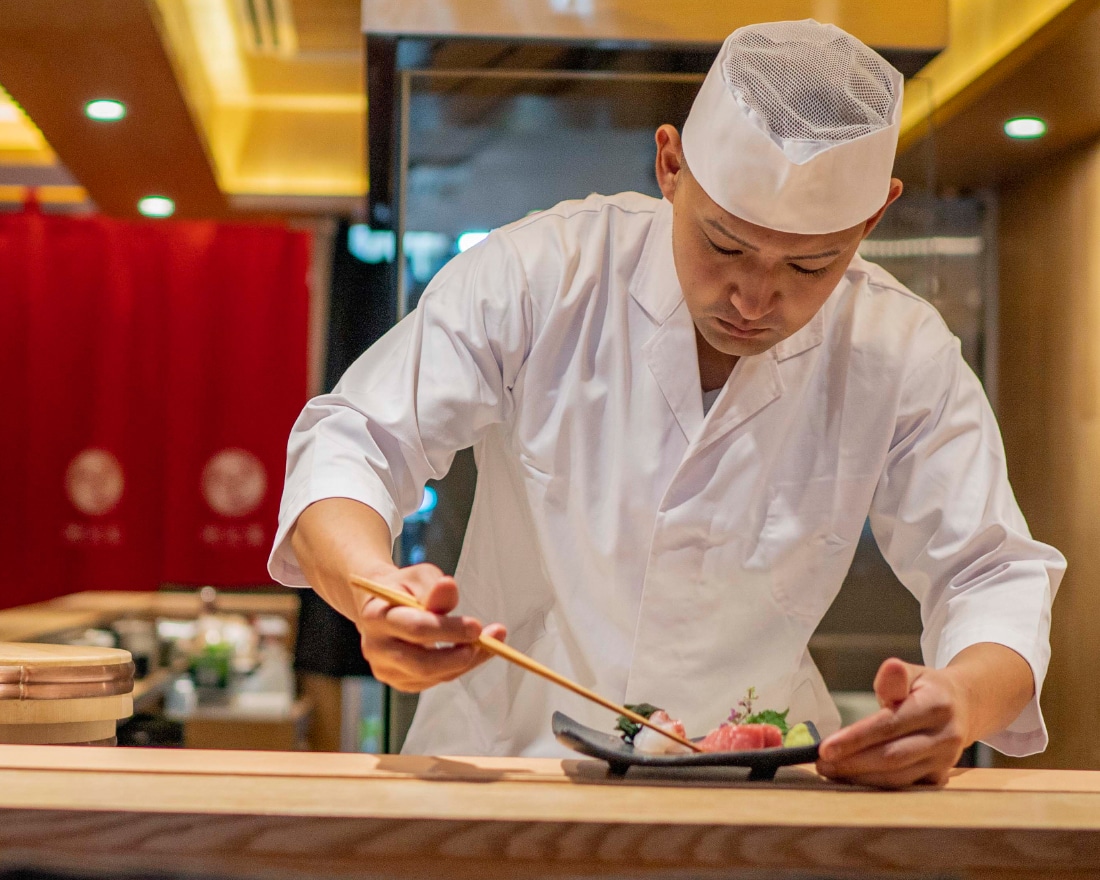 PUBLISHED June 22nd, 2019 06:00 am
The quaint Joo Chiat neighbourhood is known for many things, including some of Singapore's best pho and the impossibly crispy prata by Mr and Mrs Mohgan's. But an authentic Japanese omakase experience? Not so much, though we reckon opinions might change soon if Tokyo-born Takahiro Sato, the new chef at Jimoto Dining, has anything to say.
Taking up the ground floor of an old shophouse, the small omakase restaurant is still in its early days, having opened its elaborate wooden ranma doors just four months old ago. A quick stroll through the premises reveals 14 seats at the dining counter, and seven more at a high table and bar. A long glass cabinet along the wall reveals a neat curation of shochu, whisky, and sake (the housepour is a Saito Junmai, a rich and dry sake with green apple aroma and a long dry tail.) It can't be simpler, and that is the charm of this place.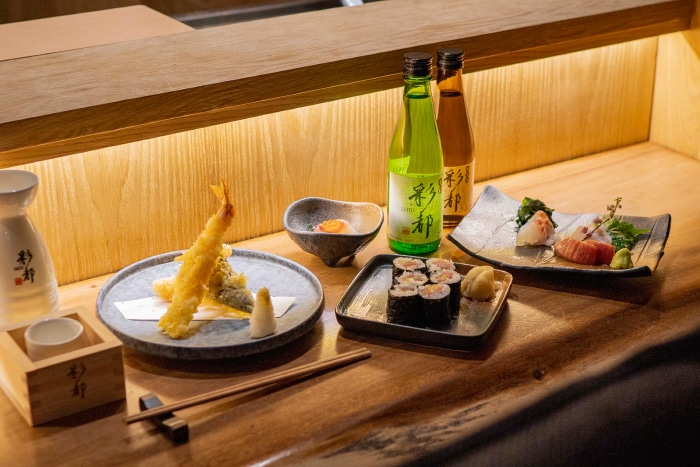 Jimoto Dining only serves their omakase at the counter, which is great since you get to watch Chef Taka at work. Formerly of Sushi Hashida and Kakizaki in Melbourne's, he's created four great-value omakase options that range from $55 for a five-course light dinner to $128 for a seven-course premium Zeitaku, on top of a daily rotating selection of a la carte dishes. His skills go beyond the sushi counter, and you'll see grilled (yakimono), deep-fried (agemono), and stewed dishes being presented.
Our appetiser is soft Pitan Tofu sitting in a housemade sauce of sake, miron, and shoyu, then topped with bits of creamy century egg, ebiko, and spring onions. For his nimono (simmered dish), Chef Taka quickly blanches Lobster to retain its natural sweetness and texture. It's then simmered for a short while in a dashi stock that's been boiling away for several hours with white radish. He later follows up with Nasudengaku — pan-fried eggplant slathered with a creamy sauce of white miso and egg yolk, then grilled for an addictive smoky flavour. There are a couple of sakura ebi and a thin rice paper cracker.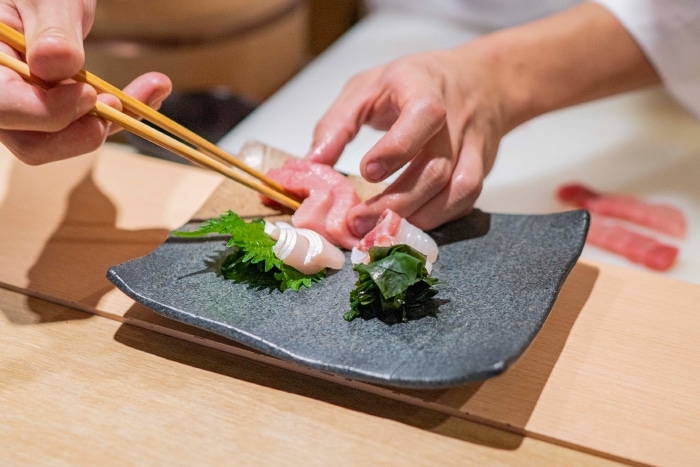 The sashimi course changes every day according to what Chef Taka gets from his suppliers and the market, and we wouldn't expect anything less. He spends the day marinating and slicing his seafood without any help: expect things like Tai (snapper), pinkish-white with sweet meaty flesh, and particularly fatty Spanish Mackerel served with tart ponzu sauce. He marinates Mackerel with vinegar and lightly torches it on the skin side to break down the fat and release its aroma — a fresh ocean breeze that might as well come from Japan's North Pacific coast.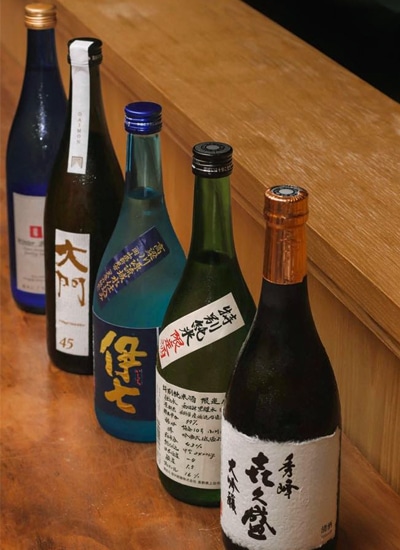 The show continues, and Chef Taka prepares his sushi rice with akazu — the vinegar of choice when it comes to edomae-style sushi, bringing a rich umami flavour to the rice. Black sea bream (Kurodai) is cured with kelp, and he tells us that it's because the fish swims up to the rivers of the delta so they have a scent similar to seaweed.
Maguro is blanched on the side and served with a smear of shoyu and mustard. He then meticulously scores squid, or Sumi Ika (we counted at least 15 cuts), so it's creamy rather than chewy, presenting it with a shiso leaf between the rice. His deftness and timing is impeccable.
At the end we get Yuzu Sorbet with bits of yuzu peel, which we enjoy with a luscious Château de Fayolle Saussignac 2007 made from late harvest Semillon. There's a complex nose of candied citrus, quince, and toasty notes, and the palate is rich with chocolate and toffee. It's basically the nectar of the gods.
Jimoto Dining is located at 325 Joo Chiat Rd, Singapore 427582, +65 6223 3397. Open Tue-Sat 6pm – 11pm, Sun 6pm – 10pm. Closed Mon.