Restaurant Review: Menya Kanae's Newest Outlet Brings A Taste of Hokkaido With Ebi Ramen and Sandos at Novena, Singapore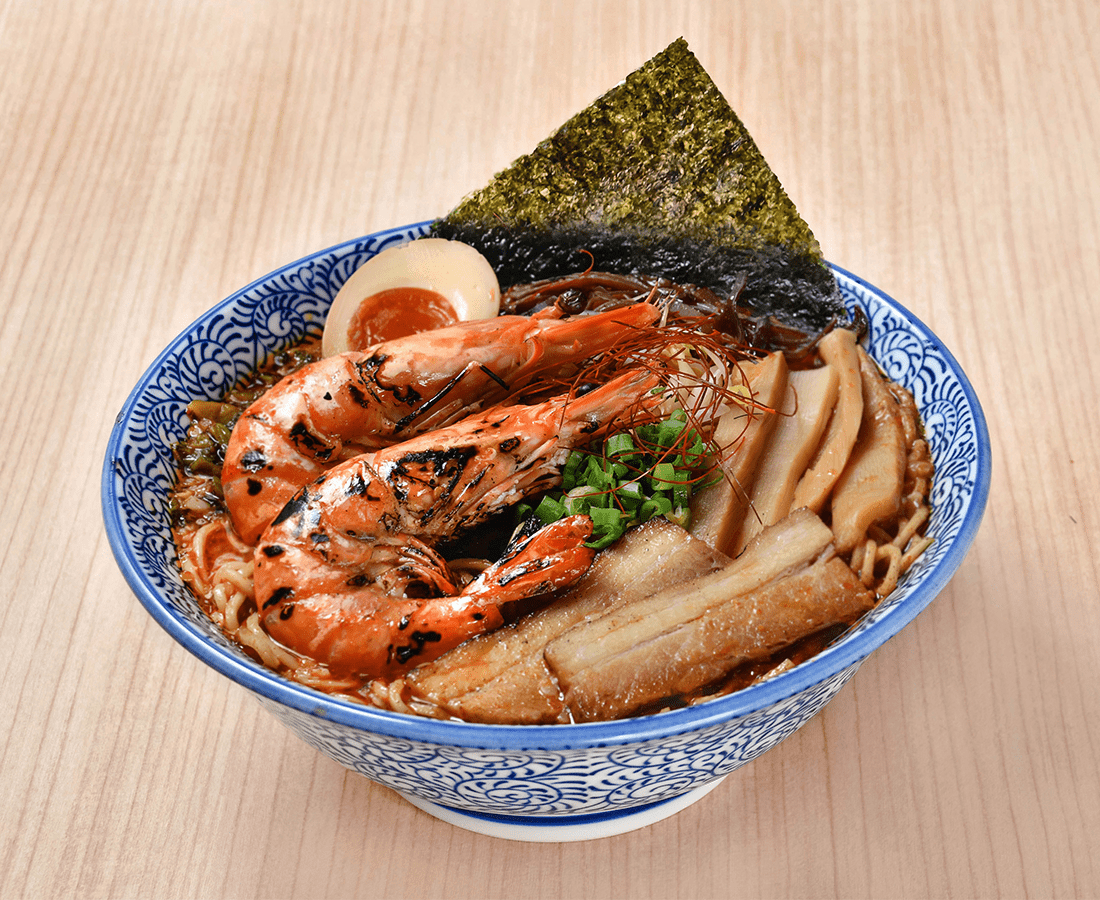 PUBLISHED November 2nd, 2020 04:00 am
Tucked away in the quaint row of eateries at Novena Regency, Menya Kanae brings Hokkaido to our shores with shrimp ramen cuisine and Japanese-style bar bites.
Cosy cafe-by-day and izakaya-by-night, the inviting space beckons in the form of modern wooden furnishings and a playful wall mural that adds pops of colours. The second outlet to open in Singapore after a successful debut in Orchard, the ramen noodles at Menya Kanae are specially made for the brand. Soy sauce and miso is also imported directly from Japan. Despite this, their mains ring in at under S$20++ and sides under S$8++.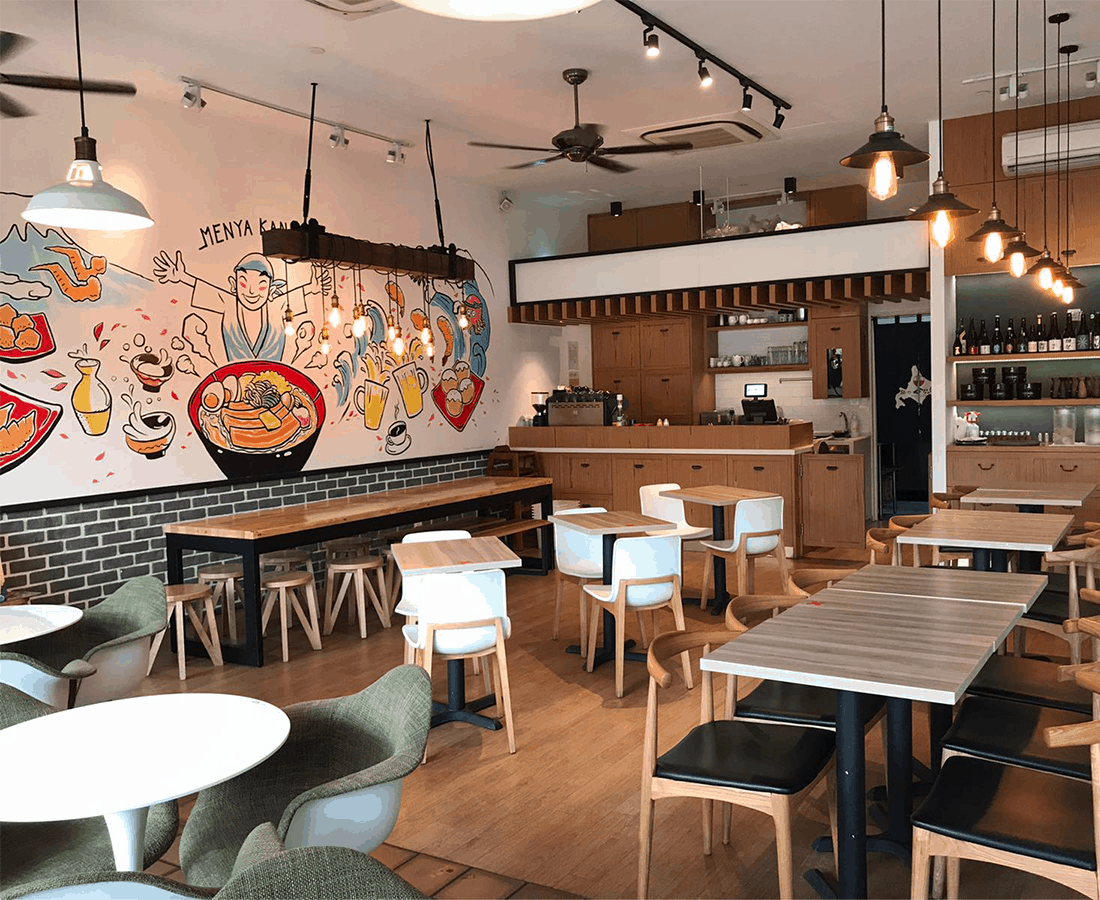 Our first order of business? The signature Tokusei Sapporo Ebi Tonkotsu Ramen (S$19.80). Using a blend of big prawns, lobster bisque, and seafood sauce, the four-hour long boiling process results in an aromatic pork bone broth infused with an umami explosion of seafood. The silky thin noodles absorb a good amount of flavour that doesn't overwhelm, and are accentuated by the works: tender slices of chashu, sakura ebi tempura crumbs, half an ajitama, and two char-grilled Tiger prawns. A value-for-money food coma coming your way if there ever was one.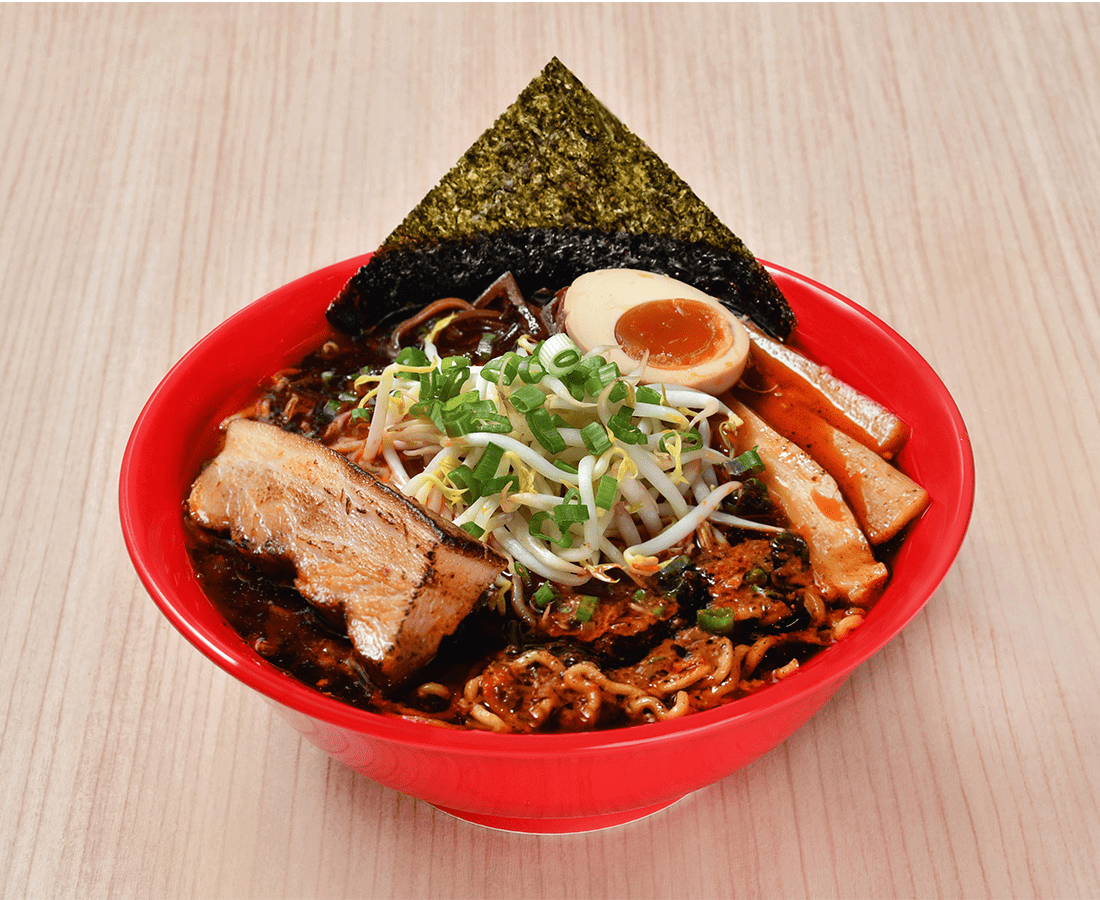 If you have a preference for springy noods (what they call QQ in Taiwan), the belly-warming Hokkaido Tonkotsu Miso Ramen (S$12.80) lets you slurp up bouncier Hokkaido-style yellow noodles. Hearty and deliciously savoury. Another hot menu item – and emphasis on hot – that uses the same chewy noodles is the numbing Birikara The Spiciest Miso Ramen (S$16.80), topped with thick chunks of chashu and black garlic oil. The tongue-tingling experience that eventually settling into a throat-warming sensation can be credited to the special blends of Hokkaido red spicy miso paste.
Back to the ebi board, we have the Signature Handmade Ebi Tartar Sando (S$14.80). Think a fat juicy ebi katsu sandwiched between slices of grilled Hokkaido milk bread with homemade tartar. The sweet and freshly made patty consists of 100% black tiger prawn chunks and prawn paste, lightly seasoned and coated in panko breadcrumbs before being fried to a golden crisp.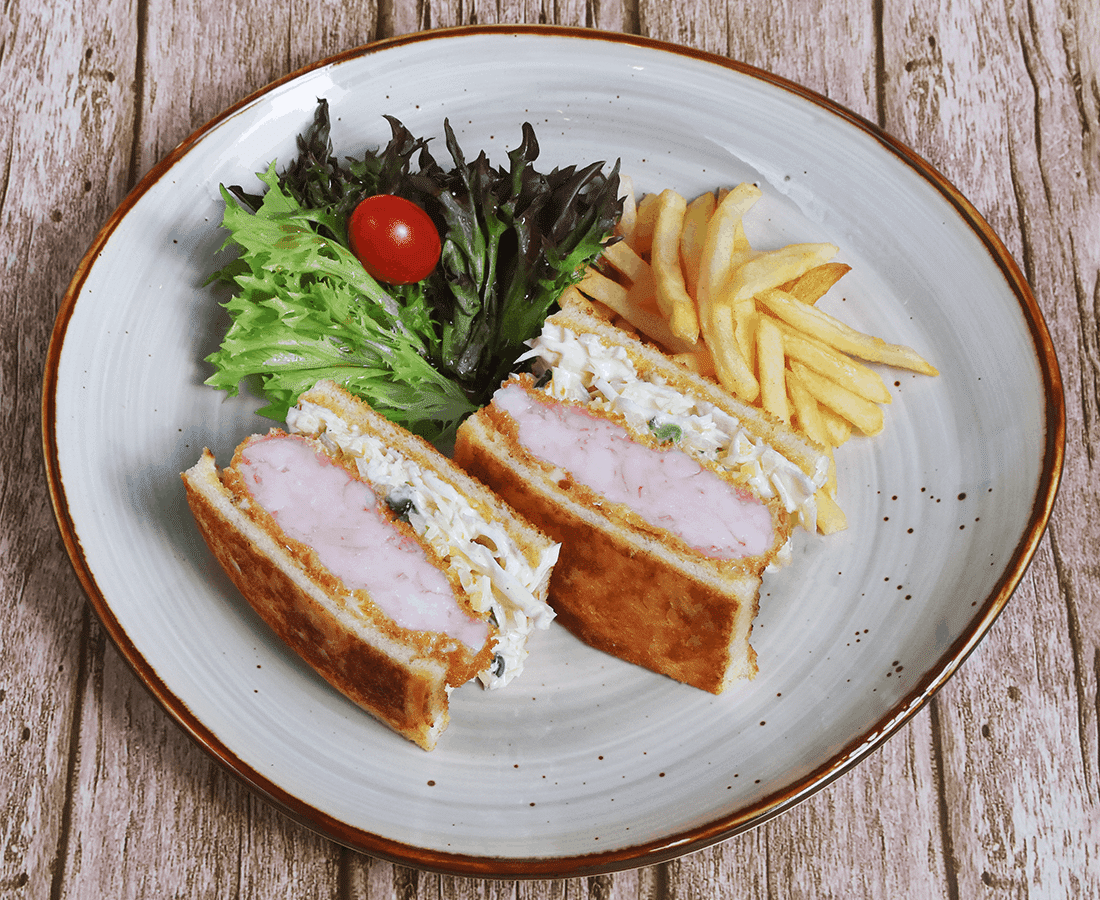 Their side dishes are equally worth your buck, especially once the sun goes down and the izakaya is in business. The Tori Zangi Karaage (S$6.20, four pieces) is made wholly from chicken thigh meat; these large balls are incredibly meaty and perfectly marinated. For something more toothsome, the deep fried Sakura Ebi Kakiage (S$5.80) features thinly cut vegetables and sakura shrimp covered in crispy tempura batter. Pair it with their ongoing promotion of S$5 Sapporo Beer, available till 30 November 2020 from 5pm daily. 
Menya Kanae is located at 275 Thomson Road, #01-08, Singapore 307645, p. +65 6261 6205. Open Mon-Thurs, Sun 11am-9.30pm, Fri-Sat 11am-10pm.