We Chat With Eric Chan, Co-Owner Of Singapore And Bangkok's Sarnies Cafe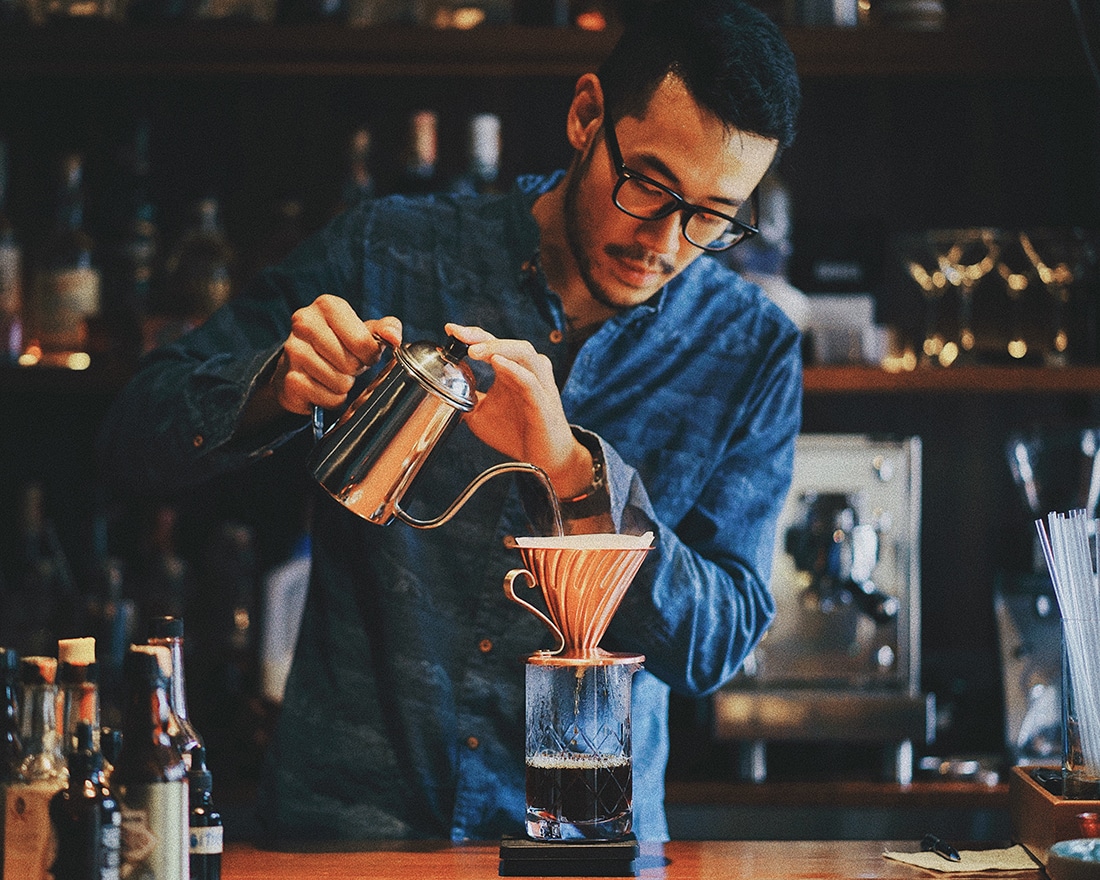 PUBLISHED March 20th, 2020 06:30 am | UPDATED May 18th, 2020 02:54 pm
For the tattoo-clad coffee aficionado, being the barista, roaster and co-owner of Sarnies, wasn't an overnight feat. Eric Chan's initial stint as a waiter at Sarnies eventually paved the way towards transforming the hearty sandwich spot into one of the pioneer artisanal cafes in Singapore. Since then, Sarnies has expanded into multiple locations, including Bangkok, and has built a stellar reputation for crafting flavourful brews. In this edition of Eye Candy, Eric divulges his personal philosophy, travel wishlist and future business ventures.
Hi Eric! Tell us a little bit about your personal style.
I tend to ask questions about others than answer questions about myself, and love learning about people from different walks of life. You can find me regularly talking to customers that visit Sarnies in Bangkok, who are up for a chat. You never know what new things you can learn from new people. However, if you are referring to the way I dress, I rock a pretty good 'Beijing bikini' on hot summer days. It's a staple that will last me even when I reach my uncle years.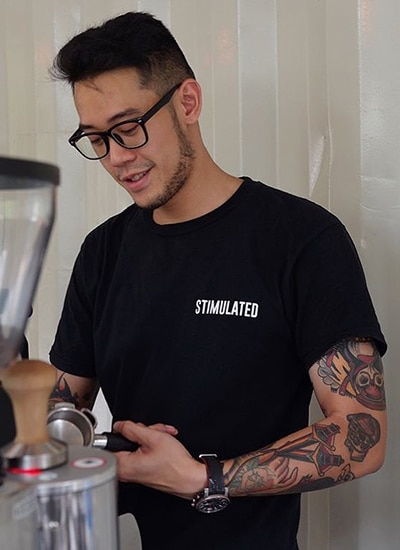 We also love your tattoos – who's your favourite artist to get inked by, and does he have an Instagram handle?
Thank you! There are many excellent male and female tattoo artists in the industry. My favourites are @pharaohs.horses from Badabink in Haji Lane Singapore and @tacojoetaco from Wayang Kulit, Malaysia. Both are great guys and I still have some pieces on me to finish with them.
How did you get into roasting and becoming a barista?
I cut my teeth at Sarnies in Singapore, where I started out waiting tables. Over time, I had many opportunities to immerse myself in learning about coffee and the business, eventually becoming a barista and then roasting as well. 8 years in, I still love being a purveyor of the daily gift of coffee. Helping people get their buzz never grows old.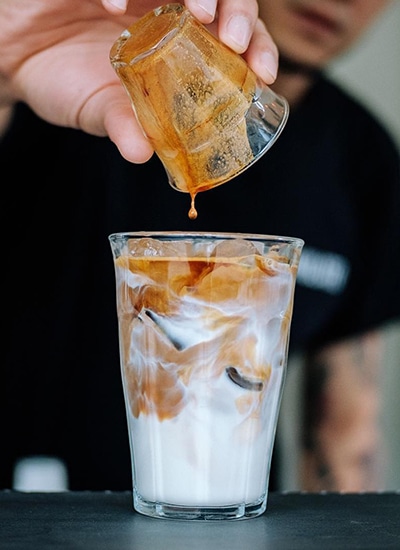 What makes a good cup of coffee for you?
One served without any ego and as long as the person drinking it likes it.
And when it comes to your outlook on life, is the cuppa half full? Or half empty?
Half full, always!
What are some of the similarities and differences between living in Malaysia and Bangkok?
To compare the two capital cities, Bangkok is a lot larger and has much more going on than KL. I am from a small town called Klang and life back home is a lot slower. When you're in a city that has so much energy you run into really cool experiences you can't plan for. Oh, and preference for durians between the two cities differ. Thais love unripe durians while we Malaysians prefer the super stinky ones.
What makes you feel at home in Bangkok?
It is easy to be an individual here regardless of where you are from or what your interests are. It is a more inclusive society compared to Singapore or Malaysia. Although it has certainly taken a while for it to feel like 'home'. I am coming close to my fourth year living here now and it still feels all new at times.
Tell us what's brewing in the coffee scene in Bangkok and/or Malaysia and Singapore? Are there any trends?
I think the quality of coffee in Bangkok is incredible. It is a nice feeling to know that the coffee you are drinking came from the same land you live on.
What has changed is that coffee shops here are starting to have better food offerings. These days, in order to open a café, your food and coffee have to be outstanding as a minimum. There's also a big health movement afoot which is why we will soon be bringing to Bangkok our Singapore salad brand, Pimp My Salad into town. Unlike the outlet in Singapore, which is more of a kiosk, the one in Bangkok will be a cafe serving up a "choose-your-own-adventure" experience of healthy goodness.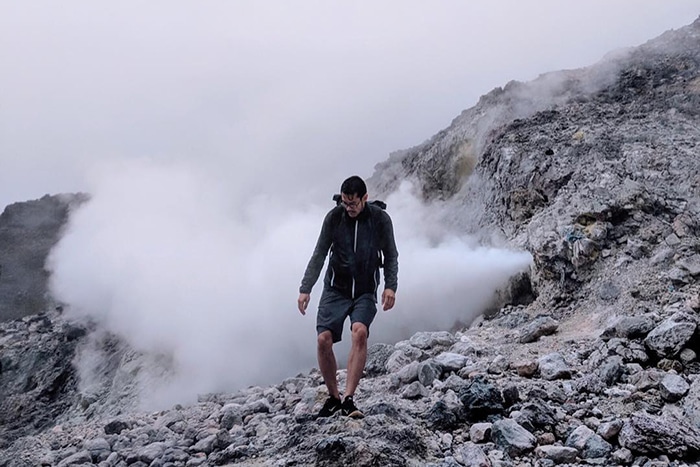 You seem to love travelling

–

anywhere you'd like to go this year? And where do you think you'll be five years from now?
I have Niigata, Japan on the list mid this year and I am also hoping to visit a few cities in Europe potentially towards the end of this year. I am particularly drawn to cities with a bit of chaos; where there are some things to master and some trouble to run into. Perhaps Vietnam in the next 5 years?
Last question: Was there anything you'd wish we had asked?
I wish you had asked if I had any good catchphrases. To which I would answer "what's brewin', good lookin'?" (gestures finger guns).
In the mood for a cup of joe? Swing by Sarnies at Telok Ayer St, 136, Singapore 068601 and 101-103 Charoen Krung Road 44 North Sathorn, Bang Rak, Bangkok 10500, Thailand.