Restaurant Review: Salt Grill & Sky Bar Singapore's Modern Australian Lunch Sets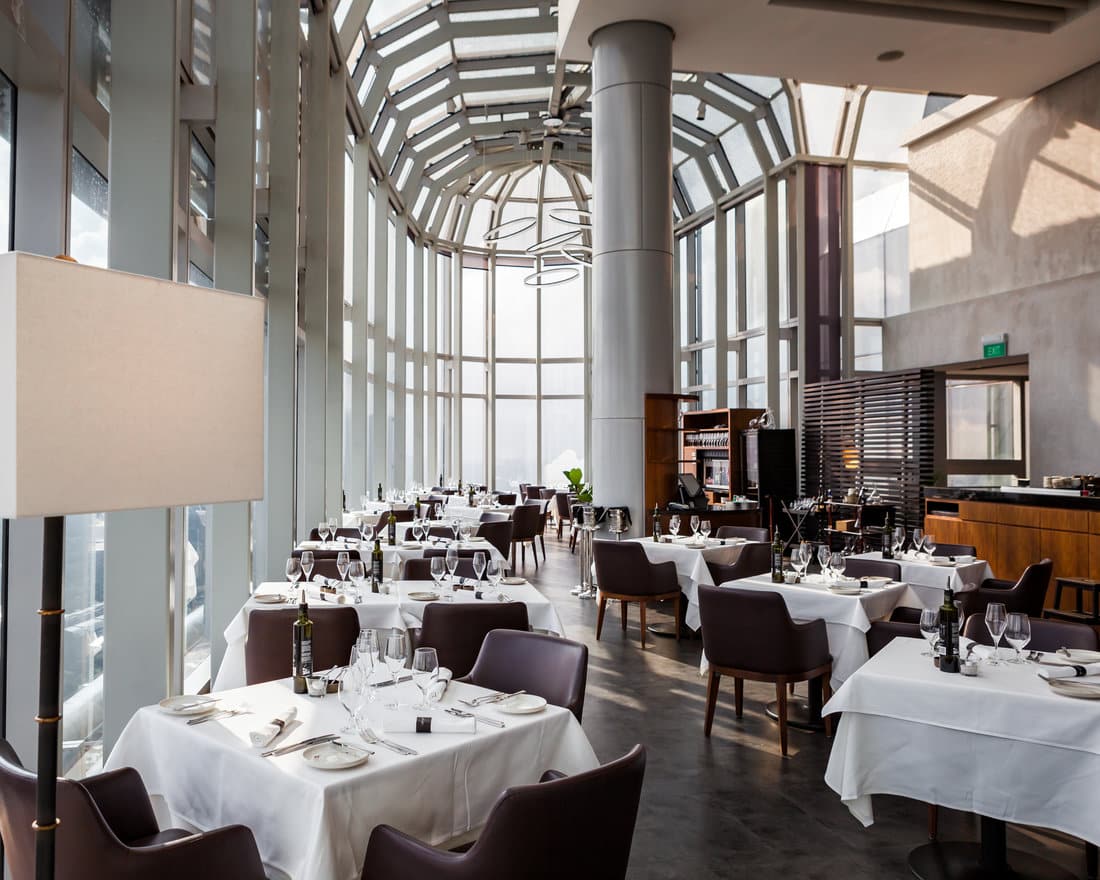 PUBLISHED August 22nd, 2019 06:30 am

All the way up on the 55th floor of ION Orchard, Salt Grill & Sky Bar serves as the perfect escape from the hustle and bustle of Singapore's premier shopping district as you dine with a panoramic view of the city's world-famous skyline. Large floor-to-ceiling windows and glass domes allow plenty of natural light into the restaurant, creating a dining space that's both spacious and airy.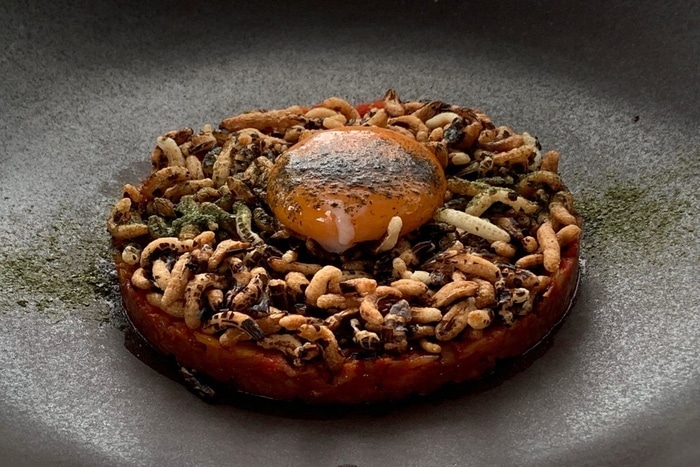 And with their newly-designed menu, you're in for a treat. Indulge in a mid-day epicurean experience like no other as Executive Chef Jake Kowalewski goes back to his Australian roots. Built from the ground up with freshness and sustainability in mind, the weekday Three-Course Set Lunch Menu (S$49++, or S$59 with a glass of house wine or fresh juice) brings the best produce that the region has to offer.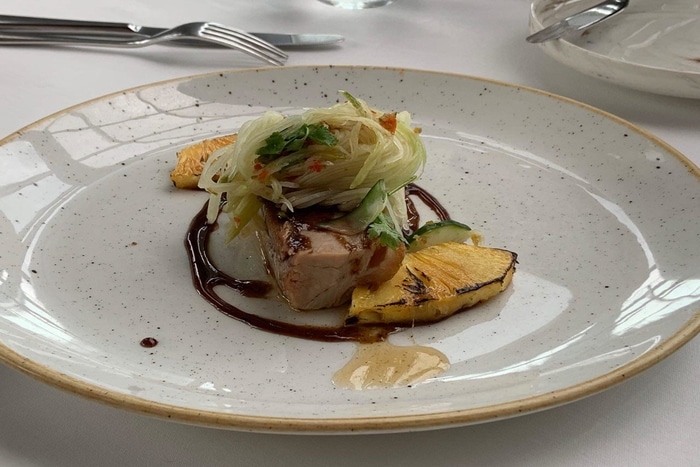 Kick off with a selection of starters, such as the Bungalow Pork Belly and Wagyu Tartare. Caramelised pineapple and pink pepper caramel help accentuate the natural sweetness of the pork, while the innovative use of kimchi and puffed rice lends a slight spice and crunch to the finely minced wagyu patty. The portions are sized perfectly to tease your appetite and set the stage for the main course.
Highlighting Westholme's – the award-winning producer from Queensland – dedication to producing the finest beef in the world is the Wagyu Cut of the Day – a rotating selection of signature wagyu cuts (think sirloin, fillet, or even rump cap) paired with fresh garnish handpicked to complement the beef's tender juiciness. Feeling a little more adventurous? Pick the Margaret River Angus Rib Eye topped with roasted artichoke and caramelised shallots instead. Drizzled with a generous amount of salsa verde, it'll definitely tantalise your tastebuds.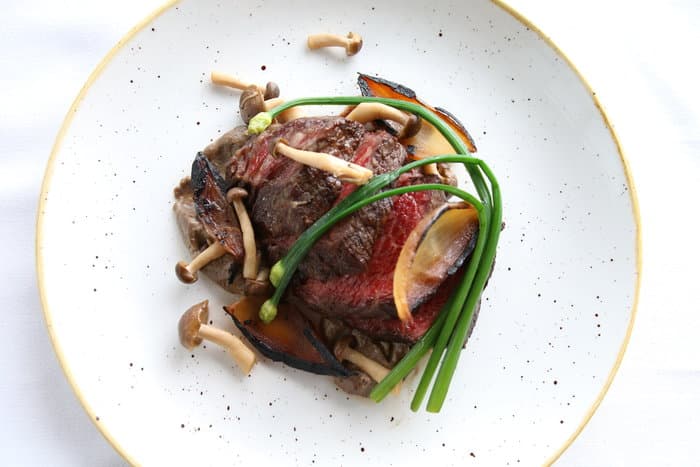 The Market Fish of the Day is a lighter alternative if having a slab of beef is too wholesome of a main for you. We had the opportunity to try Chef Jake's take on the Australian Barramundi bathed in a rich broth of buttermilk and mussels. Fresh seafood from the waters of Australia blends flawlessly with the creamy buttermilk resulting in a dish that's flavourful yet light on the palate.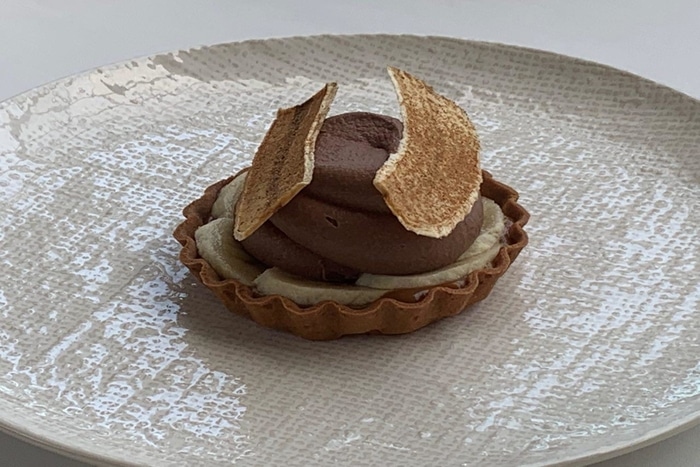 Of course, no main is complete without a hearty serving of sides, and Hand Cut Chips serve as a simple but otherwise fantastic accompaniment. Chunky slivers of potatoes are dusted with herb salt and served with a housemade ketchup that balances sweetness and tartness at just the right levels.
The list of desserts pales in comparison to the rest of the menu, but Salt Grill & Sky Bar clearly emphasises on quality over quantity. The Sorbet of the day – a refreshing scoop of sorbet served with seasonal fruits – is always nice especially when you take Singapore's weather into consideration. Coconut and yuzu are perpetual favourites. For those with a particularly sweet tooth, the Dessert of the day is a must have. Fresh cream, fruits and pastry are the stars in this ever-changing selection of sweet treats – keep your fingers crossed for the charcoal-infused Pavlova with compressed kiwi fruit. Paired with either coffee or tea, you'll be well perked up and revitalised before heading back out onto the busy streets of the Asian megacity.

Salt Grill & Sky Bar is located at #55-01, ION Orchard, 2 Orchard Turn, Singapore 238801, p. +65 6592 5118. Open daily 11.30am – 1.45pm and 6pm – 10.45pm. Set lunch is available on Mon-Fri, 11.30am – 1.45pm.