Restaurant Review: Tiong Bahru Bakery Diner Pulls The Brakes On Fast Food Culture With a Slow-Feed Menu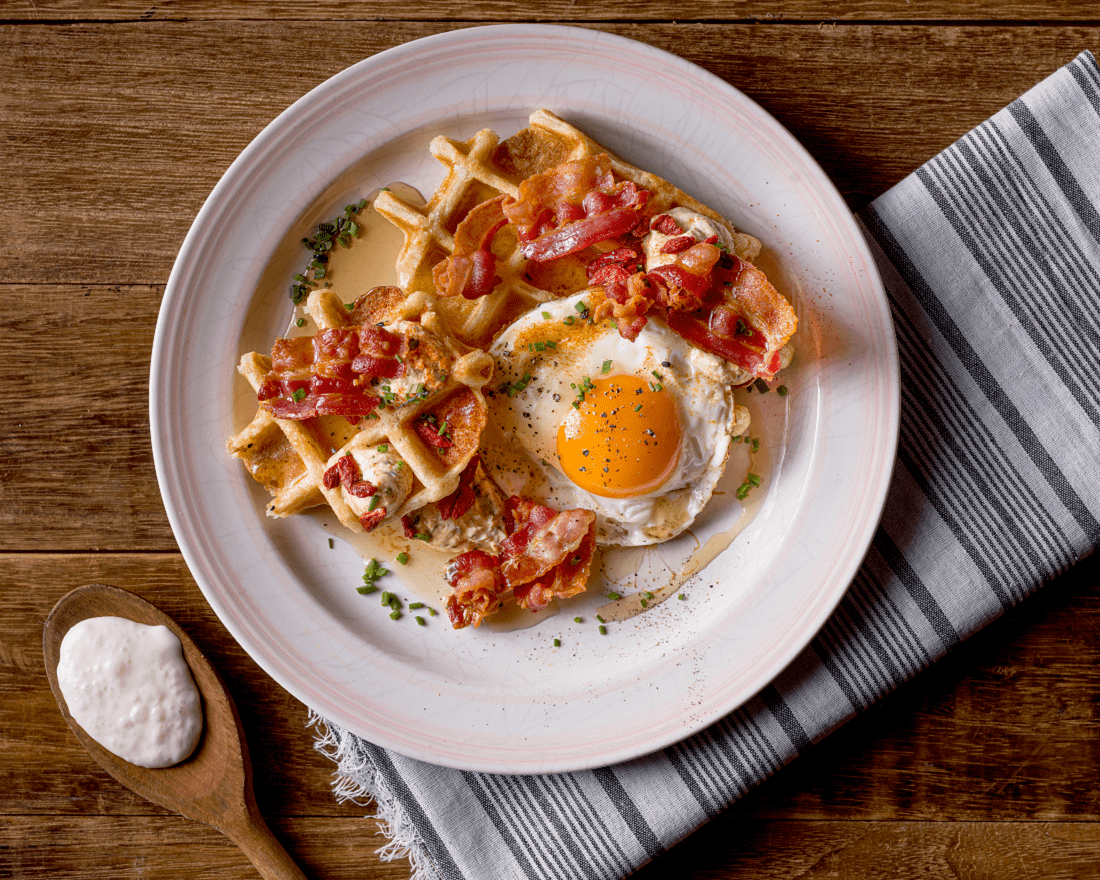 PUBLISHED March 7th, 2020 05:00 am | UPDATED March 26th, 2020 03:46 pm
There's a new lunch option for the working crowd at City Hall – and it's leaner, greener, and meaner than most. Tiong Bahru Bakery has introduced its own slow-feed menu of breakfast classics in the Tiong Bahru Bakery Diner, which is now available at the Raffles City and Funan Mall outlets.
A welcome addition for those in search of a hearty, yet healthy meal, the new diner menu provides a well-needed change of pace in the hyper-kinetic heart of Singapore – at whichever time of the day their day they can steal away. The all-day breakfast spin-off takes inspiration from founder Cynthia Chua's love for Parisian bistronomy culture, a balance between haute cooking and honest comfort food.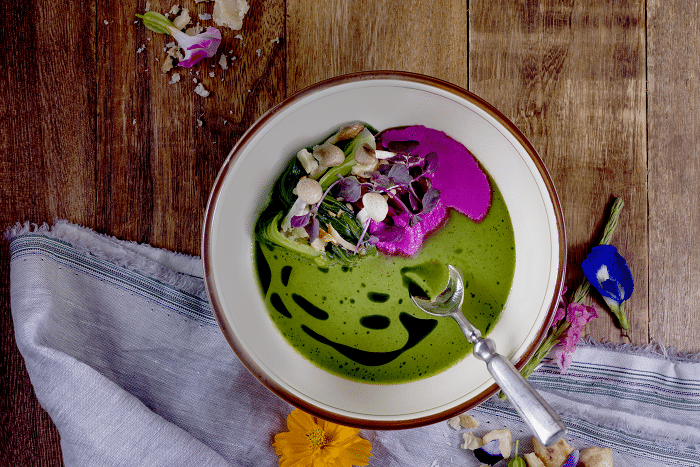 To that end, Chef de Cuisine Paul Albert serves up a colourful menu – experimental 158-year-old waffle starter and from-scratch kombucha and butter included – that packs a gut-friendly punch of savoury flavours in plant-based foods that go well past olive oil and sesame seeds. And its more than just an afterthought, with over half the menu boasting plant-based or vegan-alternative dishes.
For one, the Chayote Kimchi and Mung Bean Salad (S$18++) takes traditional Korean kimchi (made fresh in-house) for a local shake-up with local chayote, slow-cooked mung beans, and blanched snake beans. Want less crunch and more comfort? The rich and creamy Super Green Warm Soup (S$16++) is a beautiful marriage of Chinese greens, mushroom broth and pickled beetroot ricotta; it tastes so deceptively sinful, we can believe it isn't.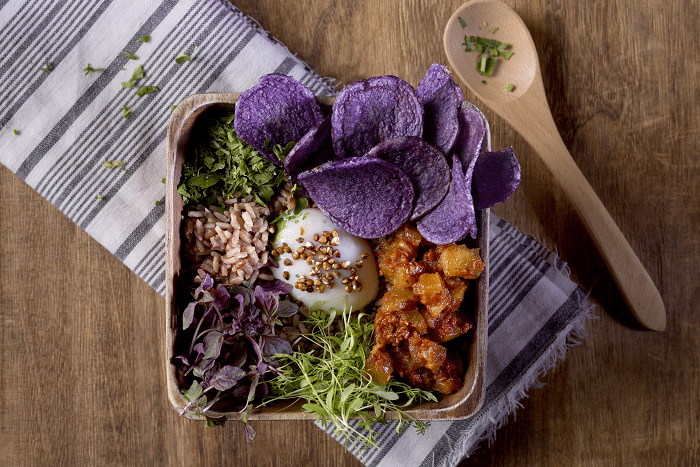 Don't sweat it if you can't skip the protein, though. The Hot Chicken Salad and Caramelised Pumpkin (S$20++) gets straight to the point: it's wholesome, filling, and balanced. We love a well-marinated roast chicken, especially when tender kabocha pumpkin gives the meat a run for its money – especially when lathered in a warm caramelised butter and topped with bursts of raw diced pomelo. For other iconic brunch favourites, there's also the Oeufs à la Poêle (S$19++) sunny side up classic, and Tiong Bahru Bakery's Organic Eggs Benedict (S$22++) on brown butter toasted brioche.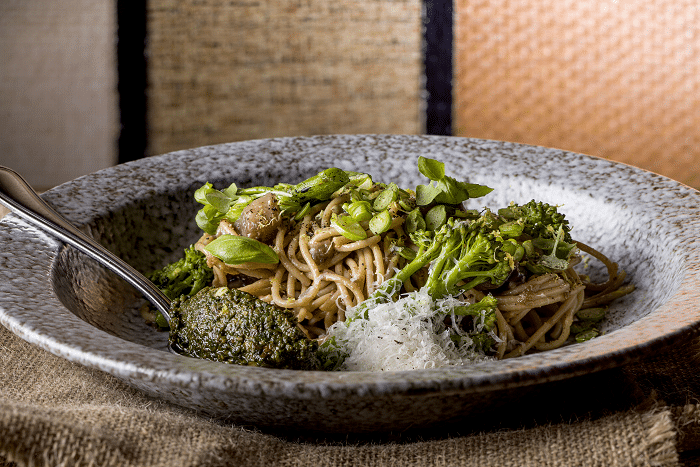 But the real kicker? A 100% Sourdough Waffle made from 158-year-old starter. Yes, you heard that right. Chef Paul's secret starter comes from The Slow Bakery in Rio – you're looking at almost two centuries of wild bacteria that holds the undeniable tang of age, resulting in an extremely complex and dense batter that tastes almost like fermented coconut or kaya jam. Other dessert offerings that attest to Chef Paul's ingenious fusion of Singapore and France include his Fluffy Brown Butter Pancakes (S$21++) with Thai mango, salted caramel and lemongrass-infused cream.
In essence, Tiong Bahru Bakery's move into slow food isn't a surprising, but it's a good one, and not just tired cafe food and gimmicky empty calories.
Tiong Bahru Bakery Diner is located at Raffles City Shopping Centre and Funan Mall. Open daily, 8am – 10pm (Raffles) and 8am – 9pm (Funan).