Restaurant Review: Yun Nans at Jewel Singapore Is Its First Overseas Venture In 10 Years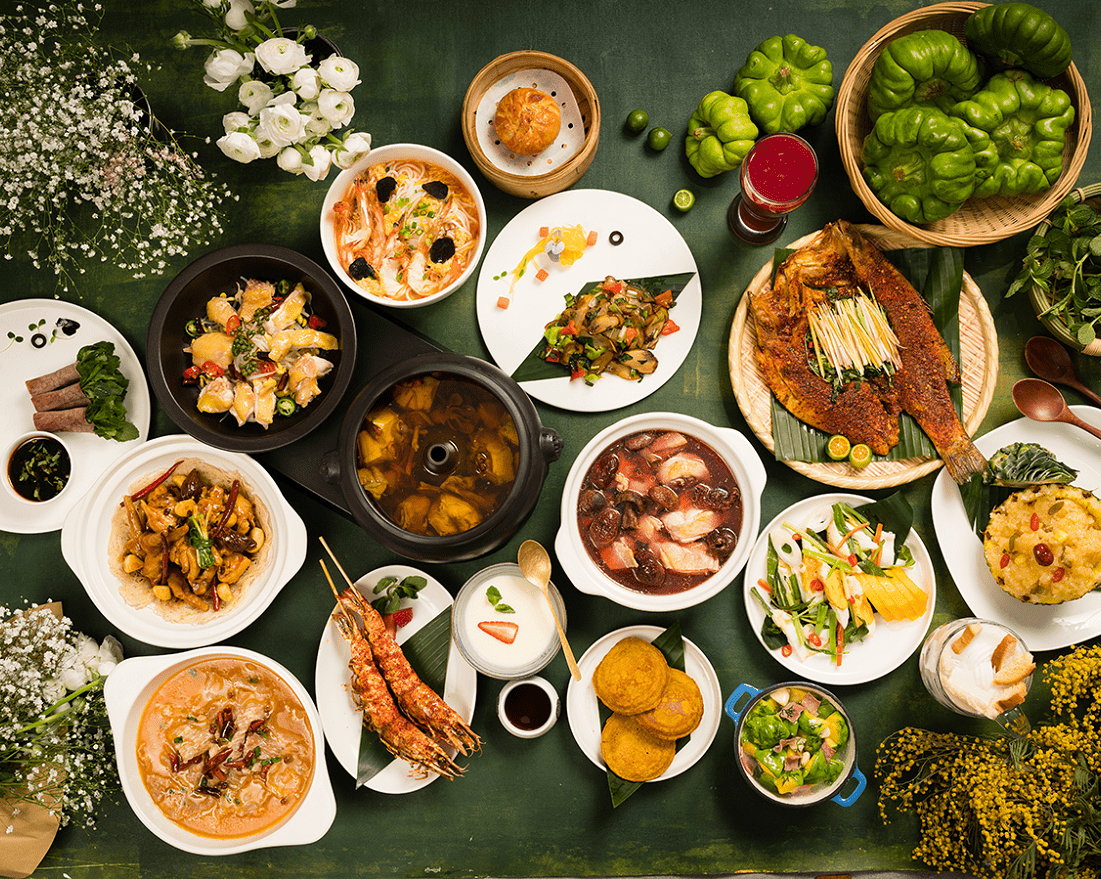 PUBLISHED May 14th, 2019 09:00 am
Yunnan's best-kept secret has finally broken its decade-long silence. Opened just this April, Jewel Changi Airport was chosen to host Singapore's flagship Yun Nans outlet, and we're totally here for it. Whether you're looking for highland Chinese cuisine in the East or in the mood for some soul food after a long flight, Yun Nans brings the treasures of the Yunnan – from local black truffles to rare porcini mushrooms – straight to you.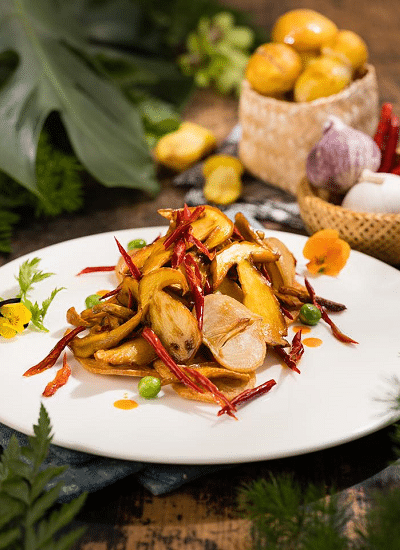 Known for its lush climate and crystal-clear skies, Yunnan supports a cornucopia of edibles. The Stir Fried Wild Porcini Mushroom with Dried Chillies ($24.90++) is flash-fried wild porcini mushrooms in dried chillies and garlic (a head of garlic entirely composed of a single clove). The cook time is minimal to preserve the soft and tender inside of each shroom while providing some well-needed crunch on the texture front.
Yunnan black truffles are featured in the Truffle Rice Noodles in Prawn Broth ($13.90), characteristically more subtle in flavour than their French counterparts, and a perfect complement for rich seafood stock. Meaty wild jisong mushrooms are tossed in spiced oil and peanut sauce in the Tossed Rice Noodles with Shredded Chicken ($12.90++), with springy rice noodles — made from an arduous 18-step process with just rice and spring water.
Any self-respecting Chinese restaurant has to serve good soup, so we try their signature Steam Pot Chicken Soup ($23.90++). And because nothing's worse than a watery grave, this one's made special: without a single drop of water. Black feet chicken is pressure-steamed in a custom-made vessel for three hours. The result? A clear, yet rich stock of pure chicken essence extracted entirely from condensation.
But my personal favourite is the Beef Stew in Copper Pot ($24.90++). Fiery Yunnan qiubei chilli is quick-fried with spices, beef slices, and butter for a flavoursome punch in a rich and thick beef stock braised from tendon, brisket and tripe. A heavier option no doubt, but definitely something that can lift your spirits on a bad day (with a piping hot bowl of rice).
For dessert, we tried the Beancurd Pudding with Brown Sugar ($4.90++), or what we call Changi Airport's resident tau huay. It's on the thicker side compared to the classics at Selegie or Rochor, but not overly sweet and definitely not a bad alternative for someone missing a bit of home.
Yun Nans gives us unique, fiery Yunnanese cuisine that's bound to attract throngs of homesick travellers in need of some feel-good pick-me-ups at a reasonable cost. And while Jewel won't be the most accessible for the rest of us on the island, we're definitely anticipating the opening of more outlets around town.
Yun Nans is located at 78 Airport Blvd, Jewel Changi Airport #02-217, Singapore 819666. Open daily 10am – 10pm.