Staycation Spotlight: Experience Lyf in The Heart of Funan With Southeast Asia's Largest Coliving Concept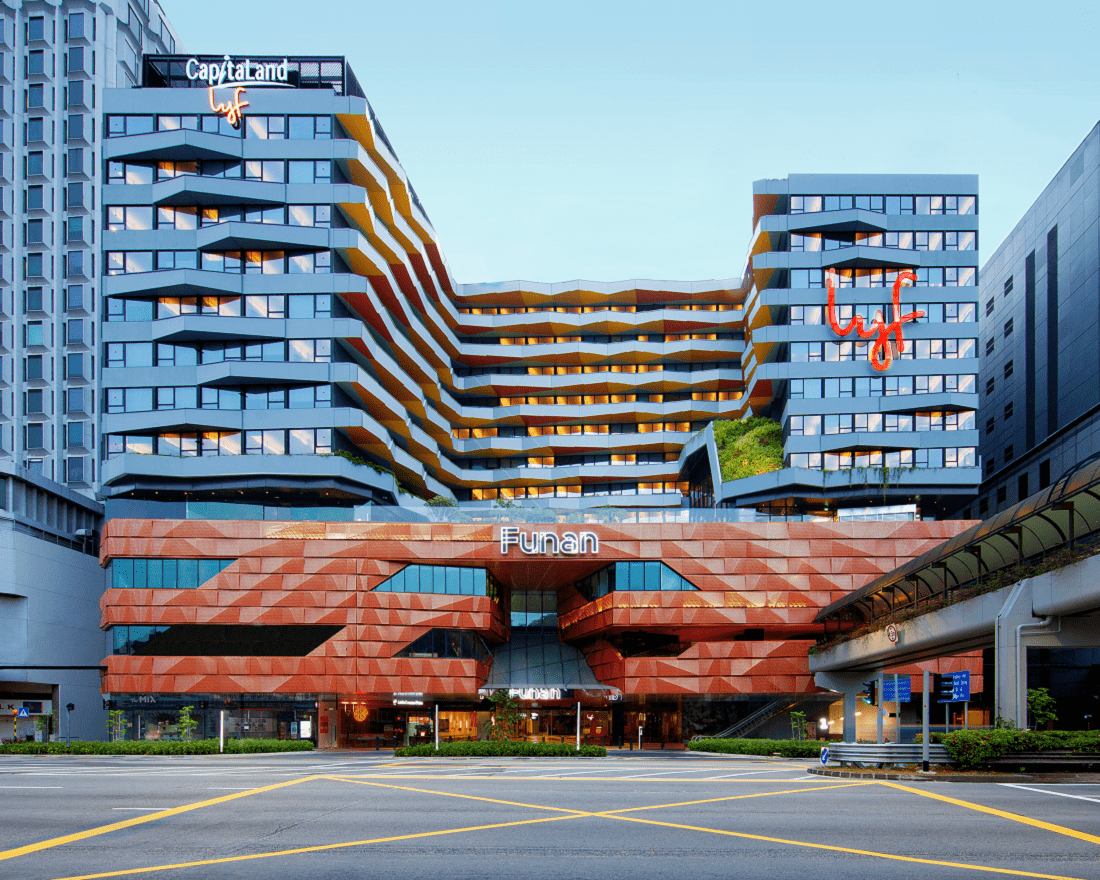 PUBLISHED January 13th, 2020 06:00 am | UPDATED March 26th, 2020 03:24 pm
If you love a staycation spot in the city, living above Funan Singapore is a dream come true. There's an obvious list of perks that comes with living in the city's shiny new tech megamall (see here), but with five different train lines and dozens of buses, it's the near-perfect location of lyf at Funan that takes the cake. Not that you'll need to travel – there's probably find enough food, retail and entertainment to last a lifetime around every corner.
The largest co-living property in Southeast Asia, lyf Funan is smack dab in the busiest part of Singapore's Civic & Cultural District. Look down, and you'll find the minty fresh hallways of Funan megamall at your doorstep. Swing round either corner of the complex for a spot of luxury shopping centre Raffles City, or turn the other way to find the veritable hub for clubs, dive bars, and all-night partying that is Clarke Quay.
Accessible directly from the lift lobby near the back entrance of the mall, friendly lyf-guards are constantly on standby for all your check-in needs on the fourth-floor entrance. Bedrooms aside, the six shared spaces constitute the first two floors of lyf, and they make it clear at first sight that millenials are very much the target demographic.
[button color="white" size="normal" alignment="none" rel="follow" openin="samewindow" url="https://accesstra.de/000pvo000ao5″]Book your accommodation at lyf Funan from S$130/night[/button]
Neon lights, zany (sometimes uncomfortable) furniture, and larger-than-life interactive board games – we totally get where they're coming from, and big kudos to the effort in putting the "fun" in functionality. Clever marketing and flashy interior design quickly inject a dose of excitement to the most mundane of day-to-day chores; a trip to the Wash & Hang laundromat feels like Instagrammable photo op, and a supper hop down to the Bond social kitchen feels like you're hosting your own cooking show. We absolutely loved their cooking space, which came fully equipped with everything from casserole dishes to pasta makers and a no-pork, no-lard cooking studio.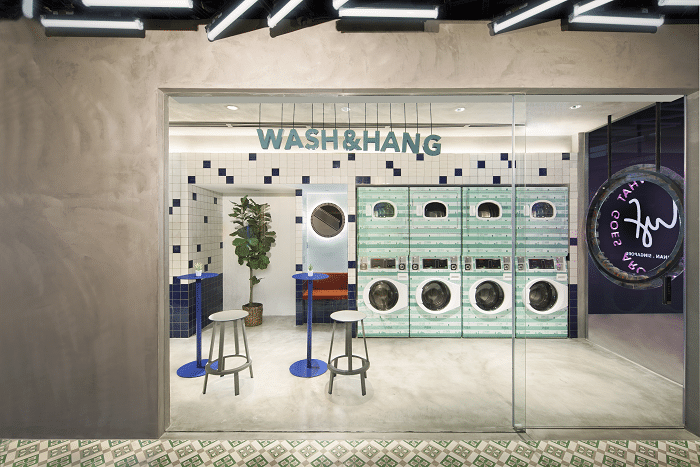 However, some facilities don't seem to make the mark. For one, we could do without the oversized hamster wheel at social gym Burn – though it never hurts to have somewhere to log your daily #fitspo photo. But lyf does you one better anyway, with yoga classes at Funan's rooftop, and impressive partnerships with TFX Funan (right next door) that gives guests access at preferential rates.
There are currently eight room types available at lyf Funan, and we spent a night in the One of a Kind (S$180++ a night) studio apartment. At a tiny 18 square metres, there's room to sleep, shower, and get dressed for the day, with clean and high-qualities amenities to boot.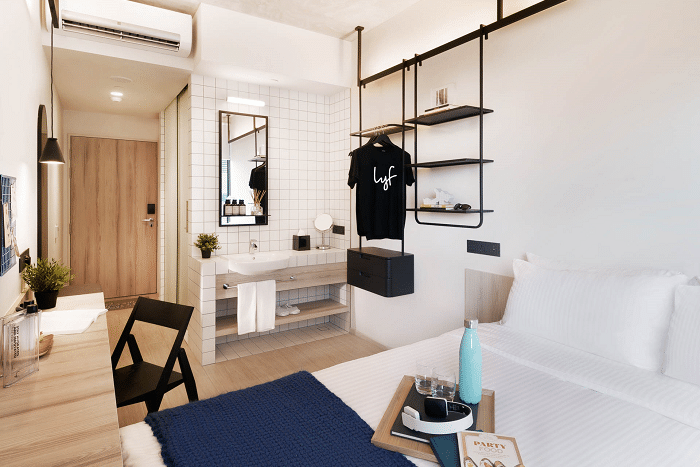 That's the whole appeal of co-living, we suppose – spending most of your free time in "collaborative spaces" outside of your rooms. A great idea for extroverts and those looking to network, for sure, but for homebodies – not as much. Of course, lyf also presents much roomier alternatives like the All Together 2-Bedroom apartment (from S$290++ a night) that includes roomier living spaces at 41 square metres – much more liveable in the long-term.