Steak heaven at Brazil Churrasco Singapore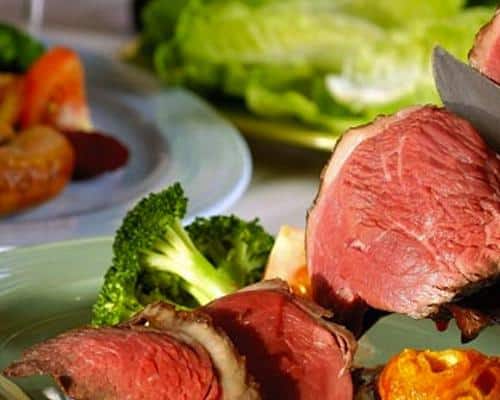 PUBLISHED December 13th, 2011 12:40 am | UPDATED February 28th, 2021 06:49 am
So honestly, it's been way, way overdue that I finally check out the Brazil Churrasco on Sixth Avenue. Aside from not being close to the CBD, my previous experiences with Latin American style steakhouses in the region have not exactly been memorable so I embarked with some skepticism.
However, when it was recommended to me by a very good Brazilian friend of mine as 'the finest Brazilian Steakhouse in Singapore', my excuses ran dry.
The 8 of us rocked up at this pretty unassuming (though very busy) venue and took a table near the back…As we walked through, my Brazilian friend was merrily greeted by at least half the staff in fluent Portuguese. This already began to inspire confidence in me. I'm a firm believer that truly authentic cuisine can usually, only made by people of the appropriate ethnicity.
If you have never been to a Brazilian steakhouse, this how it goes: You pay a set price (either with meat or without('salad bar') and effectively the meat keeps coming until you a) cannot eat anymore, or b) explode like the monsieur in Monty Python.  In the case of Brazil Churrasco, the 'meat' price is a very reasonable $45++. This entitles you to the very nice selection of salads at the salad buffet, and of course enough meat to feed a Mongolian army…or our in our case; 8 hungry caucasian dudes starting a bachelor party. Oh dear….
According to my token Brazilian friend, their meat is imported from Australia, although they have a special supplier who gets all the Brazilian-style cuts necessary.
I can say without a doubt 2 things after finally putting down the fork and steak knife.
I was definitely considering whether or night I had eaten too much to explode….and 2. How incredibly delicious and succulent the meat was…
What really impressed me was that variety of the food served….. I was personally a massive fan of the filet steak, smoked duck and above all the garlic marinated beef (beautifully medium-rare), which was sliced expertly onto the plate in thin slivers of meaty heaven.
Needless to say, we washed all this grub down with plenty of caiprinhas and caiparoscos (the vodka version) and eventually continued on our way for a night of mischief and mayhem.
In all honesty, I don't think I'll be able to go back to Brazil Churrasco for at least a month or two, simply because I need to work the rest of the meat of our my system. But when I am next craving a total meatiest…you shall be #1 on the list of options.