Sustainability in Singapore: Furniture Stores For Upcycled And Reclaimed Treasures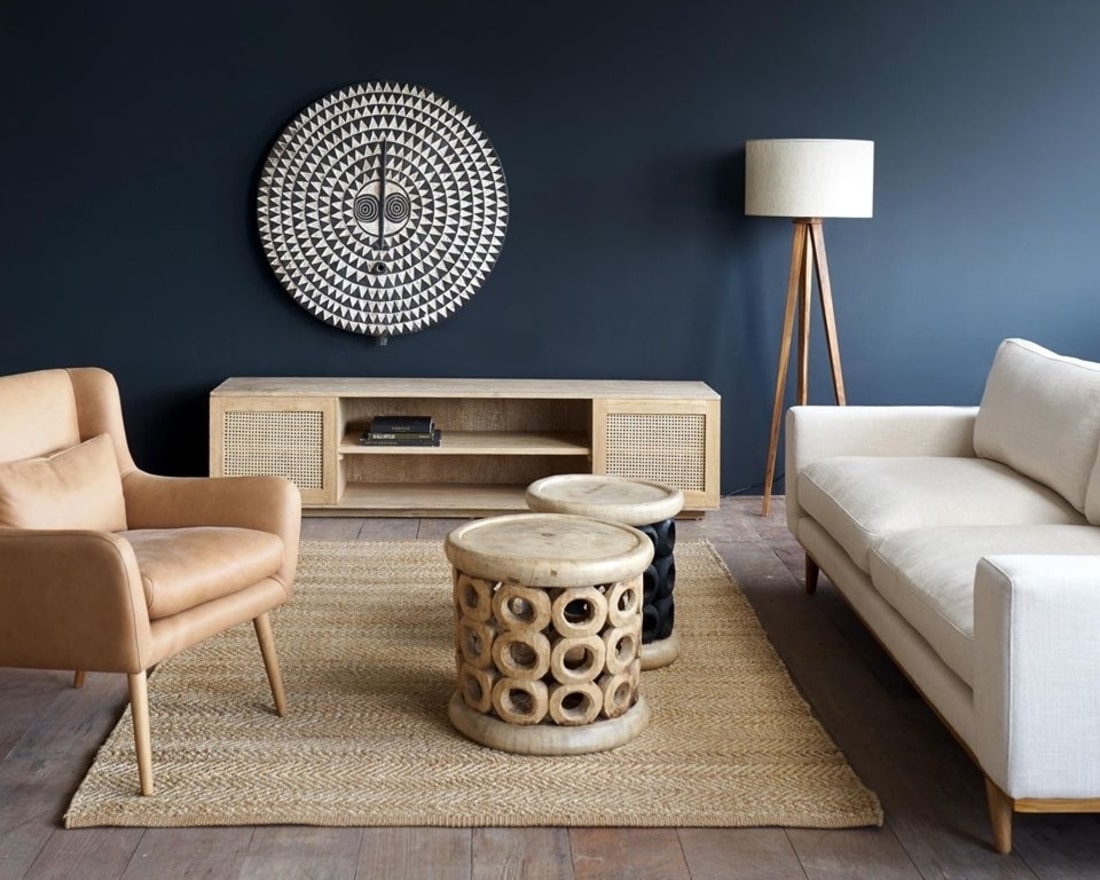 PUBLISHED March 30th, 2020 06:00 am
One man's trash is another man's furniture – at least, that's the mantra that these furniture stores in Singapore live by. Zero-waste might only recently have become sexy in food and fashion, but it's nothing new in homeware – some places have been upcycling, restoring, and reclaiming furniture for decades. By crafting cool new wares out of waste materials – primarily wood – or simply refurbishing historic pieces, you get one-of-a-kind décor that's easy on the eye and good for our planet. The best part? All of them come with a good story built in.
Triple Eyelid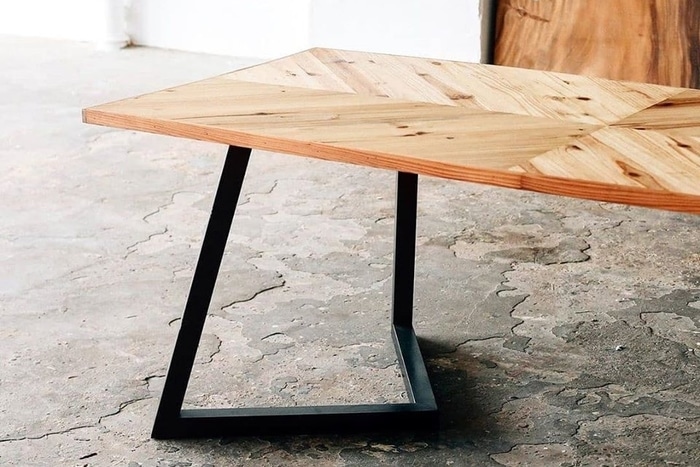 Who knew old wood pallets could look so good? An upcycling brand under XCEL Industrial Supplies, Triple Eyelid works its magic on broken pallets and crates discarded by its parent company. From these wooden cast-offs emerge all sorts of chic, modern furnishings – sleek coffee tables, modular planters, minimalist desk accessories, and even a pallet bench (S$120) made from IKEA chair legs. If you're inspired to join the upcycling action, Triple Eyelid also offers a range of woodworking classes for beginners.
Triple Eyelid is located at 3 Fourth Lok Yang Road, #02-01, Singapore 629700, p. +65 6777 1131. Open Mon-Thurs 8am–6pm, Fri 8am– 5pm. Viewing by appointment only.   
Journey East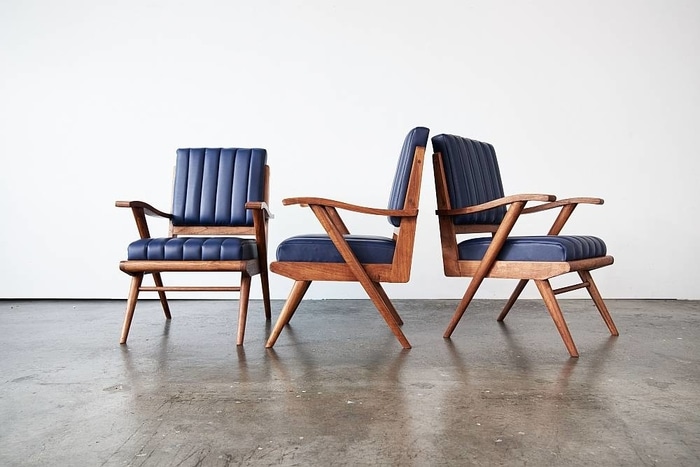 For over two decades, Singapore's vintage junkies have beat a path to Journey East for retro chic and reclaimed wood finds. Its ever-changing trove of old-world furniture runs the gamut from vibrant Art Deco armchairs to delicate Queen Anne vanities, each lovingly restored by Journey East's team of artisans. For reclaimed wood works with an industrial touch, look no further than its d-Bodhi collection. This award-winning brand breathes new life into old teak and iron pipes, and the results are breathtaking: bookracks with bold geometries, earthy dining tables, and more.
Journey East is located at 315 Outram Road, #03-02, Tan Boon Liat Building, Singapore 169074, p. +65 6473 1693. Open daily 10am–6pm. 
Roger & Sons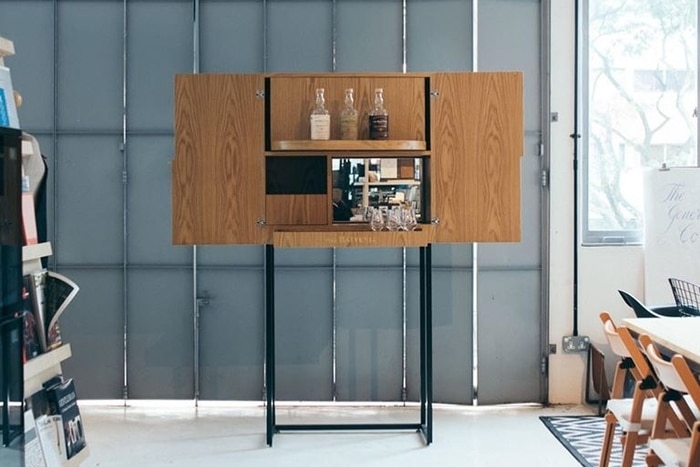 You've probably seen Roger & Sons' craft out and about town, even if you didn't know it – this bespoke carpentry label ranks RVLT, Employees Only, PS. Cafe One Fullerton, and WeWork Funan among its past clients. Through its Local Tree Project, the company is increasingly turning to leftover wood from trees felled for urban redevelopment, transforming them into classy statement pieces. If you're in the market for a bespoke showpiece, the sky's the limit with these folks – think gold-lettered liquor cabinets with hidden compartments, or chengal benches with sleek curves.
Roger & Sons is located at 71 Woodlands Avenue 10, #05-11/12, Singapore 737743. For enquiries, contact +65 6269 6269 or [email protected]
Hock Siong & Co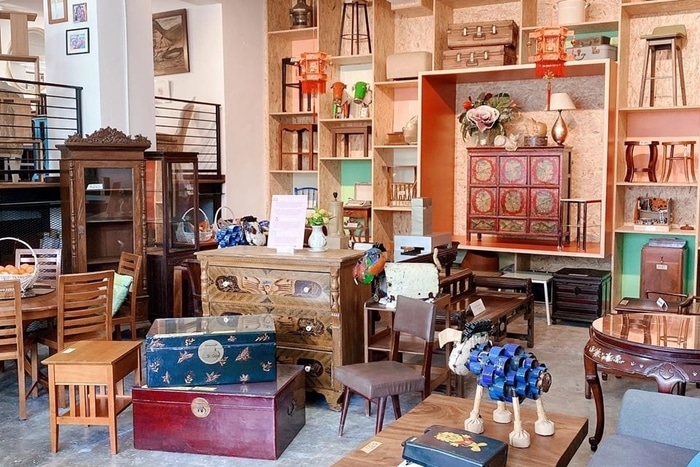 Hock Siong is a household name among seasoned treasure hunters. This karang guni trader-turned-secondhand shop is chock-full of refurbished gems – poking around its maze of furniture for surprises is half the fun. Here you'll find vintage glamour cheek by jowl with modern collections – upcycled steel tables, re-upholstered wing chairs, intricately carved dressers, and all manner of teak wares. Most pieces are one-of-a-kind, so be sure to check their Facebook updates for the latest steals.
Hock Siong & Co is located at 153 Kampong Ampat, #01-03 Junjie Industrial Building, Singapore 368326, p. +65 6281 8338. Open daily 9.30am–5.50pm.  
Originals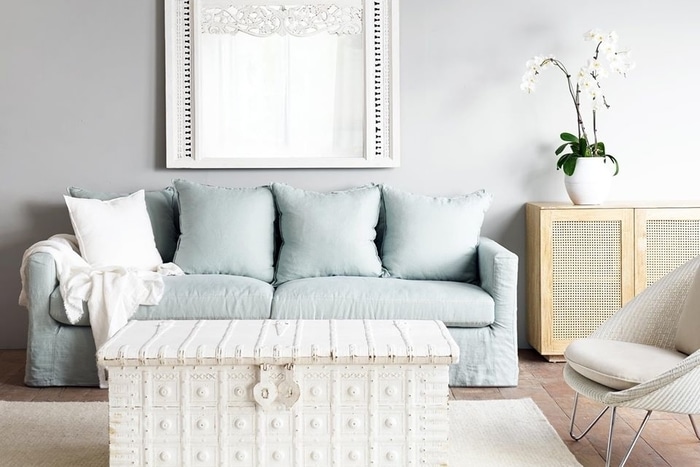 Originals sources its sprawling range of wares from all across the world, but they've all got two things in common: eco-friendliness and drop-dead gorgeousness. From magnificently carved Indian-style mirrors repurposed from old doors, to minimalist bed frames of sustainable Nordic oak, each Originals piece lives up to its promise of uniqueness and charm. Head down to their Bukit Batok showroom to pick up your next conversation starter – you'll probably go home with a couple more than planned.
Originals is located at 1 Bukit Batok Street 22 Level 5, Singapore 659592, p. +65 6471 9918. Open daily 10am–6pm. 
Artful House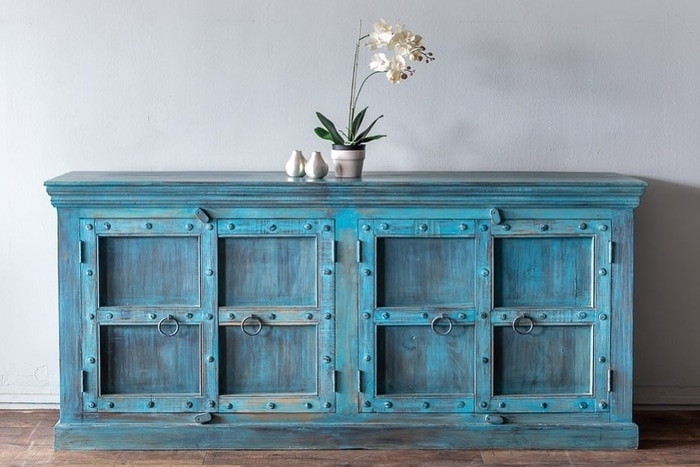 Upcycled wares get green at Artful House – literally. Not only does this eco-friendly store fashion its vintage wood furniture from old windows, doors, and boats, it goes on to stain many of them in fabulous shades of blue and green. What better way to inject fun into your living space than a robin egg-blue display case, or perhaps a turquoise sideboard with exquisite floral etchings? Minimalist mavens, they also have a good mix of neutral-toned stunners, along with colonial pieces that'll fit right into a modern home.
Artful House is located at 315 Outram Road, #08-04, Tan Boon Liat Building, Singapore 169704, p. +65 8112 6127. Open Tues-Sun 10.30am–6pm. Closed Mon.
Everyday Canoe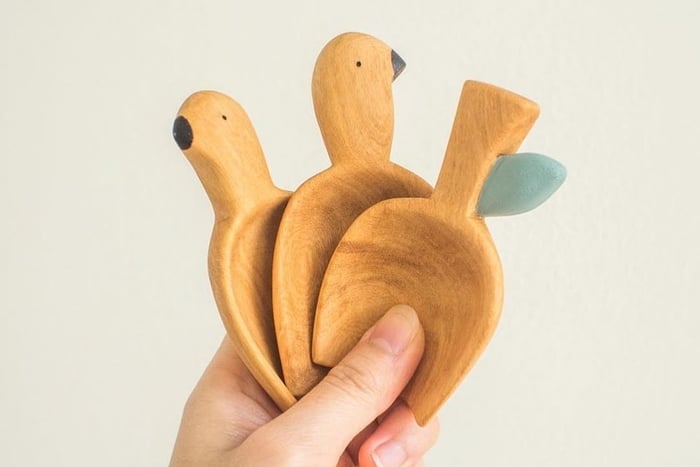 Waste becomes whimsy at Everyday Canoe, the passion project of local designer Ng Xin Nie. Her little craft studio specializes in wooden knick-knacks, sourcing hardwood offcuts like oak and walnut before whittling them into charming pieces of tableware. Her spoons and butter knives would add a rustic touch to any table, and we can't stop cooing over her wallflower 'houses' – dainty house-shaped blocks of wood which can hold your favourite blossoms.
Shop Everyday Canoe collections online. 
Woody Antique House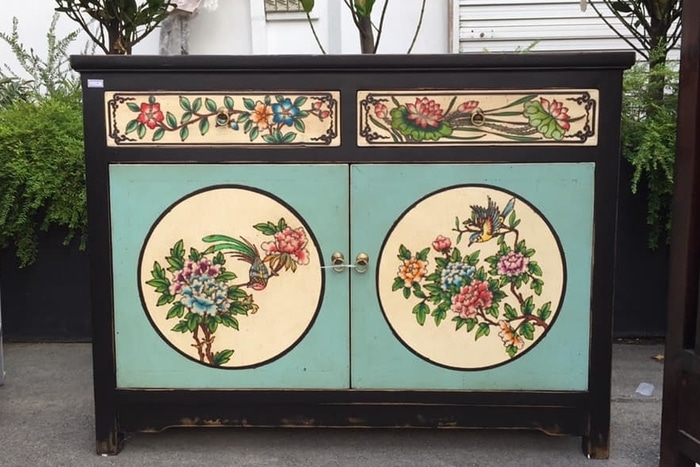 Looking for an Asian curio to spice up your space? Plunge into a quirky world of antiques at Woody Antique House, which sources its restored pieces from all across Asia. Besides lacquered cabinets, marvellously painted stools, and latticework fit for an emperor, this store is also home to a rustic array of elm furniture, recycled from old houses and railway tracks.
Woody Antique House is located at Blk 13 Dempsey Road, #01-05, Singapore 249674, p. +65 6471 1770. Open Mon-Fri 10am–6pm, Sat-Sun 10am–7pm.  
Top Image: Originals