The Weekly Grub: 5 Things To Eat & Drink in Singapore This Week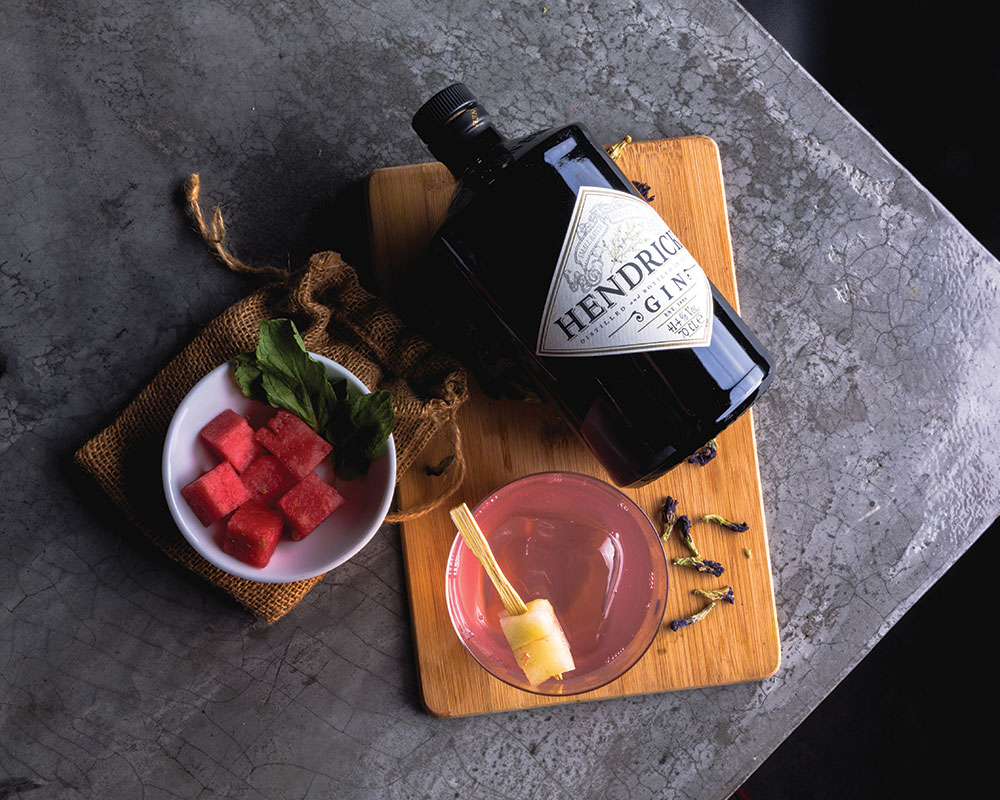 PUBLISHED October 18th, 2017 06:00 am | UPDATED May 18th, 2020 04:24 pm
Pamper yourselves with Robert Parker Wine Advocate's fourth event for vino lovers, Iggy's first four hands collaboration this year, new cocktails at Nutmeg & Clove and freshly shucked oysters at Ginett Wine Bar and Restaurant this week. Also, save space for a Mexican wine dinner next Monday – something to look forward to after the weekend.
Royal Oysters Festival at Ginett Wine Bar and Restaurant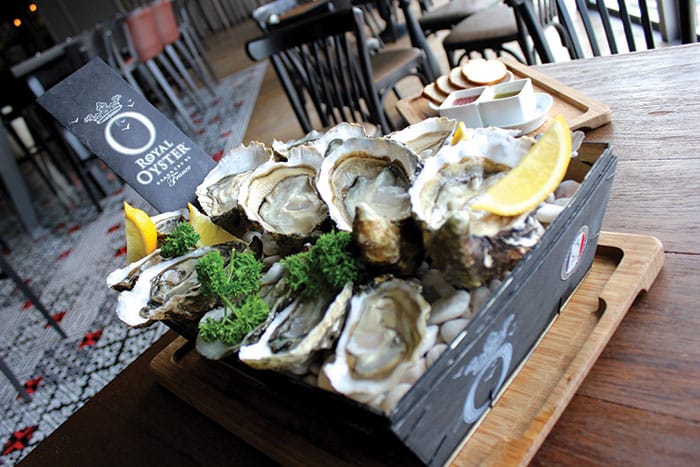 It's oysters galore at Ginett Wine Bar and Restaurant as "Royal Oyster" Grand Cru de France from Marennes on the country's Atlantic coast are specially imported to Singapore, available over a two-month period. Satisfy your cravings with the signature types that include flavourful and savoury Fine Selection, sweet La Royale N3 as well as wild oyster N3. Have them cooked to your taste or raw, with prices starting at $5 and served individually, in a portion of three, six or by the dozens.
Have them freshly shucked at Ginett Wine Bar and Restaurant, 200 Middle Rd, Singapore 188980, +65 6809 7989, from now till 31 October 2017. Opens Sun-Thu 7am – 11.30pm, Fri-Sat 7am – 12.30am. 
Aitor Jeronimo Orive x Chele Gonzalez Four Hands Dinner at Iggy's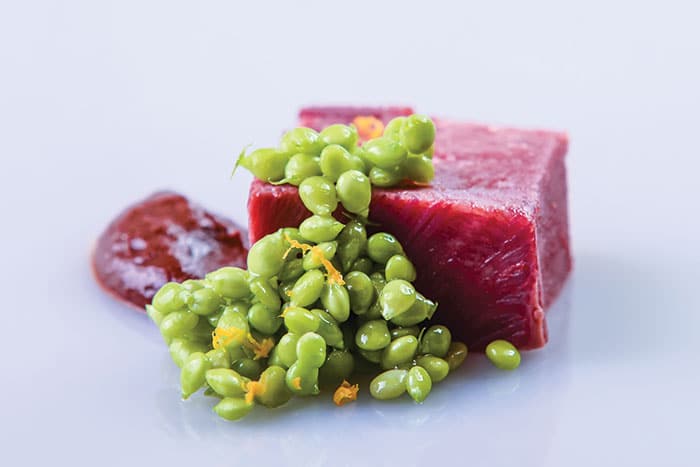 Established fine-dining restaurant Iggy's hosts their first four-hands dinner collaboration of the year by reuniting head chef Aitor Jeronimo Orive with chef Chele Gonzalez of Gallery Vask in Manila. Having worked together in the kitchens of Nerua Guggenheim in Bilbao and Mugaritz in Errenteria, the collaboration joins chef Chele's Filipino-inspired cuisine with Iggy's modern Asian-European dishes in eight courses, joined by founder and sommelier Ignatius Chan's specially curated wine. Highlights of the two-day-only menu include chef Aitor's Foie (with lap cheong dashi and shiso leaf) and chef Chele's Mole (beef tongue, peas and citrus), priced at at $295++ per person, with wine pairings on both days, as well as lunch at $130++ per person and dinner at $245++ per person without wine on Friday, 20 October 2017.
Feast the four hands collaboration at Iggy's, 581 Orchard Road, Level 3 Hilton Hotel, Singapore 238883, on Thursday and Friday, 19 and 20 October 2017, 12pm – 1.30pm (lunch on Fri); 7pm – 9.30pm (dinner both days). To reserve, call +65 6732 2234/+65 8188 3200 or email [email protected]
Nutmeg & Clove Refreshes Cocktail Menu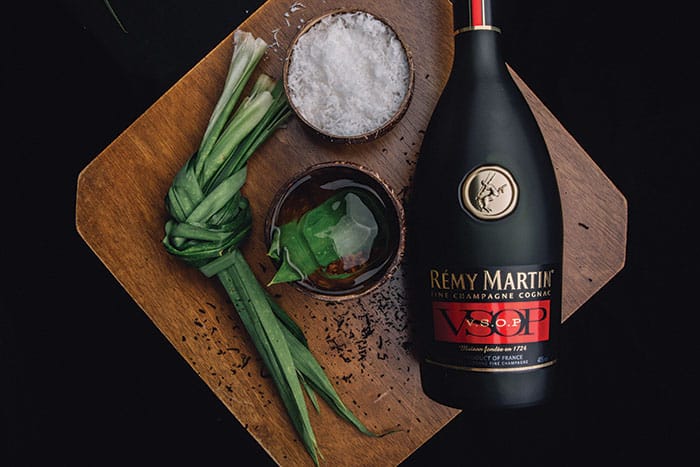 Inspired by the common herbs, fruits, flowers and spices of Singapore, Nutmeg & Clove rolls out their latest menu of cocktails featuring unique and creative takes on drinks. Separated into four sections – Herbs, Fruits, Spices, and Flowers – with three new concoctions per part, each drink focuses on one star ingredient in recreating classic cocktails. Try Midnight Flings ($22), Nutmeg & Clove's version of the Hanky Panky with Tongkat Ali (a herb known for supposed aphrodisiac properties) bitters, or The King and Queen ($22), a rendition of the Milk Punch named after the durian and the mangosteen.

Check out the new menu at Nutmeg & Clove, 10A Ann Siang Road, Singapore 069789, p. +65 9389 9301. Opens Mon-Thu 6pm – 1am, Fri-Sat 6pm – 2am. Closed Sun. 
Robert Parker Wine Advocate Returns With Matter of Taste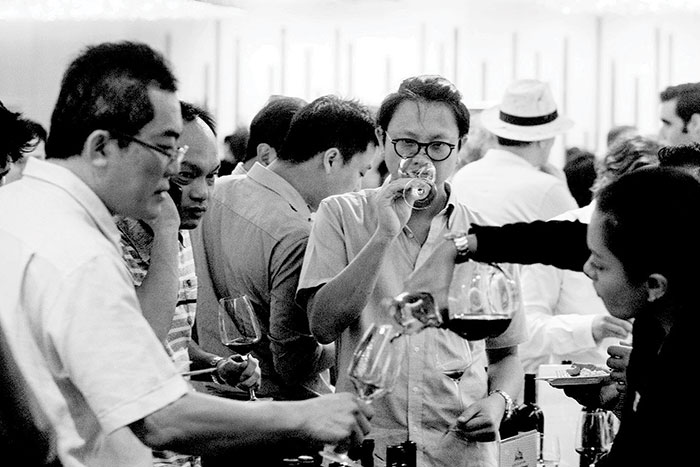 Come this Saturday, 21 October 2017, wine authority Robert Parker Wine will be bringing back its Matter of Taste wine event for a fourth time in Singapore. Held at Grand Hyatt Singapore, the event will feature over 200 iconic wines rated 90 Robert Parker (RP) points and above, including wines rated RP100. Experience the five-hour walkabout tasting tour focusing on Bordeaux and Bordeaux varietals, pop-by some of the four masterclasses by established wineries and indulge in two exclusive wine dinners – we're sure wine aficionados will not be disappointed in the extensive programme lined up for the day.
Taste the wine offerings at Matter of Taste this Saturday, 21 October 2017, at Grand Hyatt Singapore, 10 Scotts Road, Singapore 228211. Events start from 11.30am – check all details and prices here.
Lower East Side 45's Waipara West Wine Dinner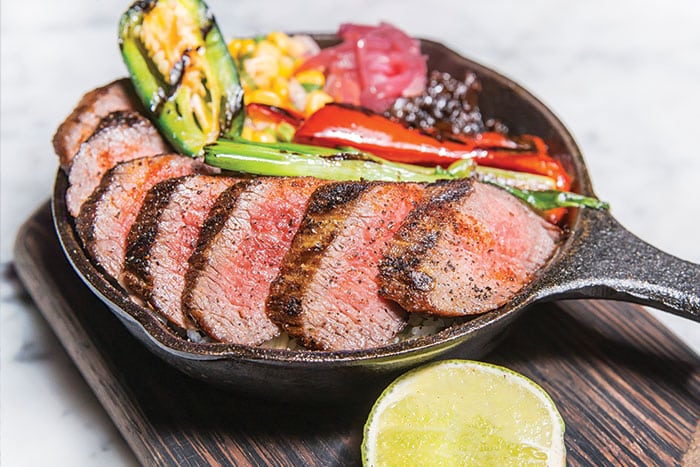 Have Mexican cuisine together with wine as Lower East Side 45 hosts their premier wine dinner on Monday, 23 October 2017. The newest joint at 50 Raffles Place Penthouse will be serving up four courses paired with Waipara West vintages, hosted by winery co-owner Paul Tutton. Expect pairings such as Spicy Mentaiko Avocado Yuzu Lime Lobster Ceviche with Pares Balta Cava Brut NV, and A5 Toriyama Ribcap (spiced garlic cilantro, lime rice, corn salsa, burnt onion) with 2014 Waipara West Ram Paddock at the meal – the full experience is priced at $85++ for early birds till 20 October 2017, and $105++ at the door.
Dine the Waipara Wine Dinner on Monday, 23 October 2017, 6pm – 10pm, at Lower East Side 45, 50 Raffles Place, #45-03 Singapore Land Tower, Singapore 048623. To reserve, email [email protected] or call +65 6221 9555.
Cover image: You're One In A Melon ($22), Nutmeg & Clove