The Weekly Grub: 5 Things To Eat And Drink In Singapore This Week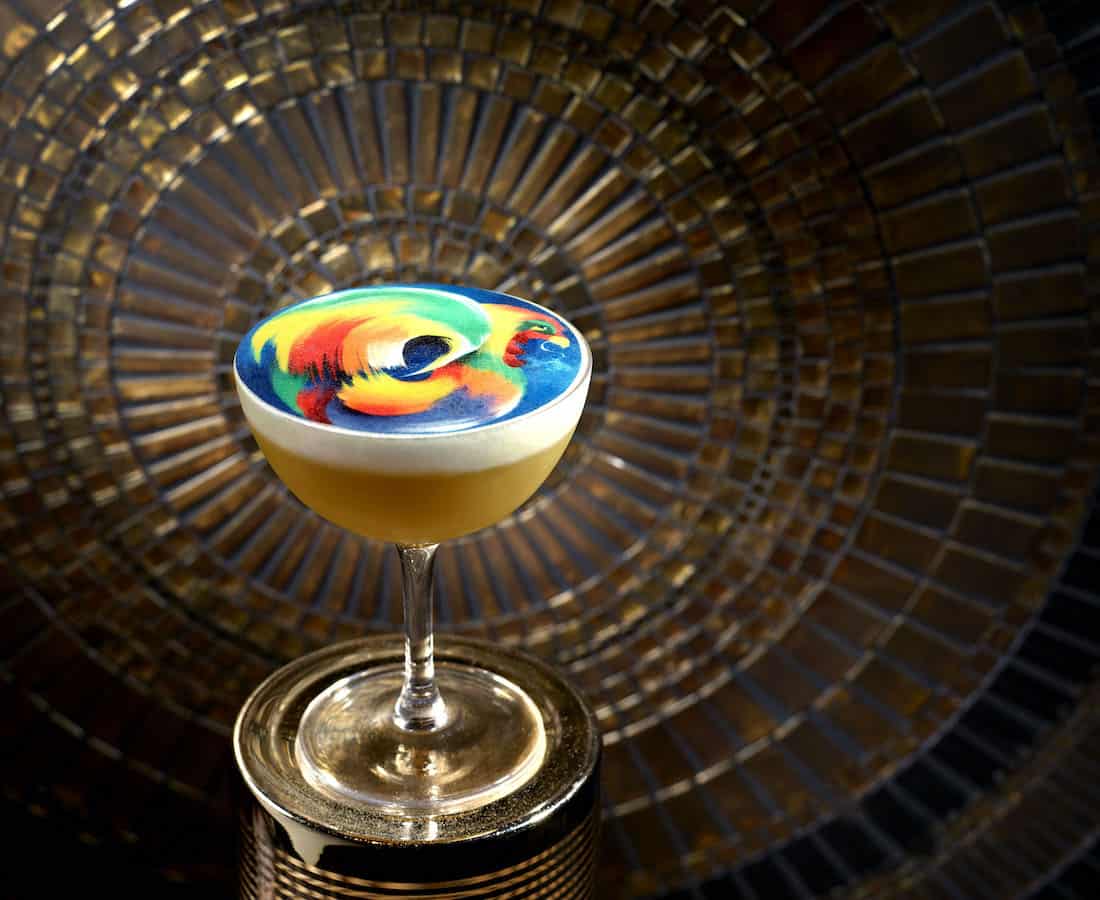 PUBLISHED November 11th, 2020 05:00 am
This week's developments in food and drink include both Indian and Chinese food, hotpot and fancy cocktails, burgers and barbecue. Check out new menu items, revamps and pop-ups this week! Mr Biryani has a new claypot offering and Wildfire Chicken and Burgers has a new signature dish, so be sure to check those out. MO BAR has a whole new menu, if you're thirsting for a tipple. Taikoo Lane is offering a 1-for-1 on their new soups, if you're looking to save money. And for a whole new dining experience, get authentic Texan smoked fare at S'Mao Barbecue!
Try Wildfire Chicken & Burger's New Asian-Inspired Signature Chicken Burger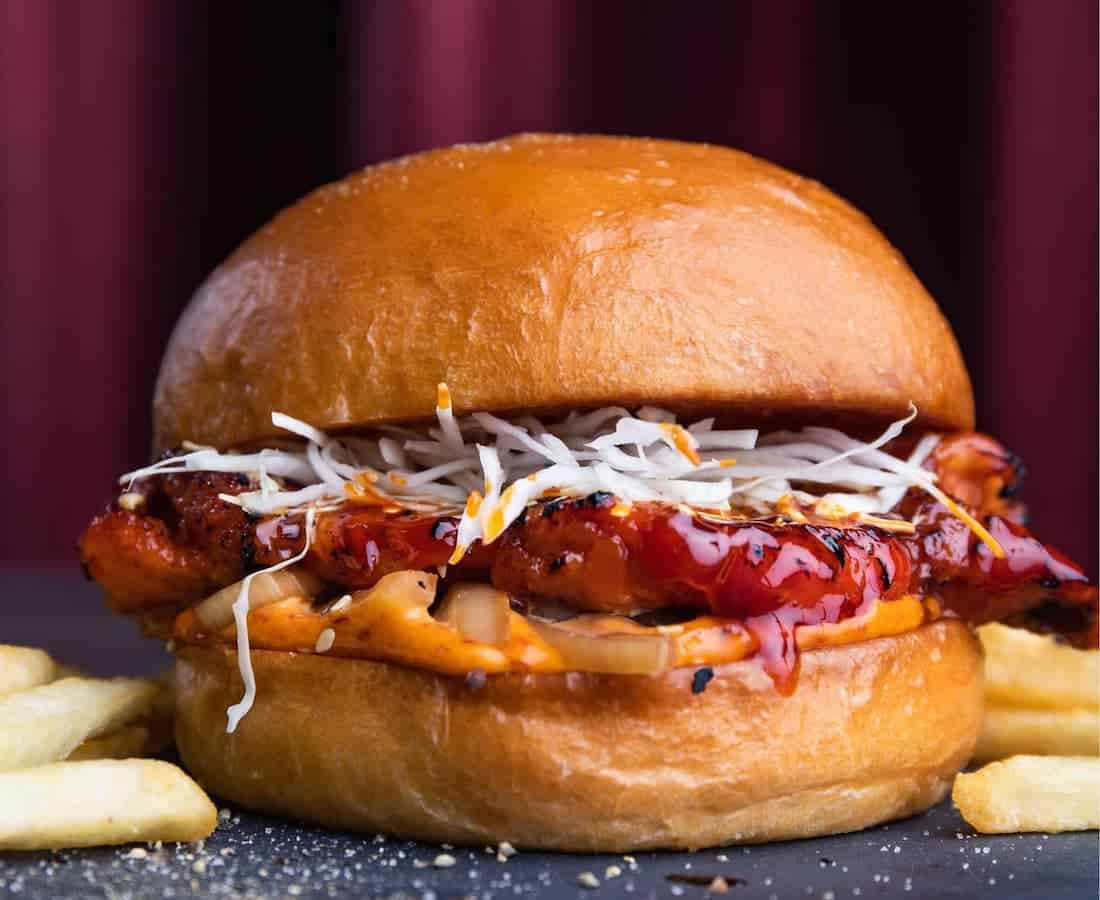 The multi-award-winning Wildfire Chicken & Burgers redeveloped and re-engineered its menu, launching anew in June of this year. This restaurant focuses on charring and smoky flavours in particular, the star of their kitchen being a Binchotan-charcoal-fired INKA grill. Their new Signature Chicken Burger (S$11) features tender chicken thigh marinated in Korean gochujang, Japanese rice vinegar, Chinese sesame oil and is topped with kimchi mayo, pickled onions, roasted sesame and shredded cabbage.
Wildfire Chicken & Burgers is located at 80 Bencoolen Street #01-15, Singapore 189655, p. +65 9198 2673. Open Mon – Fri, 12pm – 3pm and 6pm – 9pm, and Sat – Sun, 12pm – 9pm. 
Explore Flavours of Asia with MO BAR's New Menu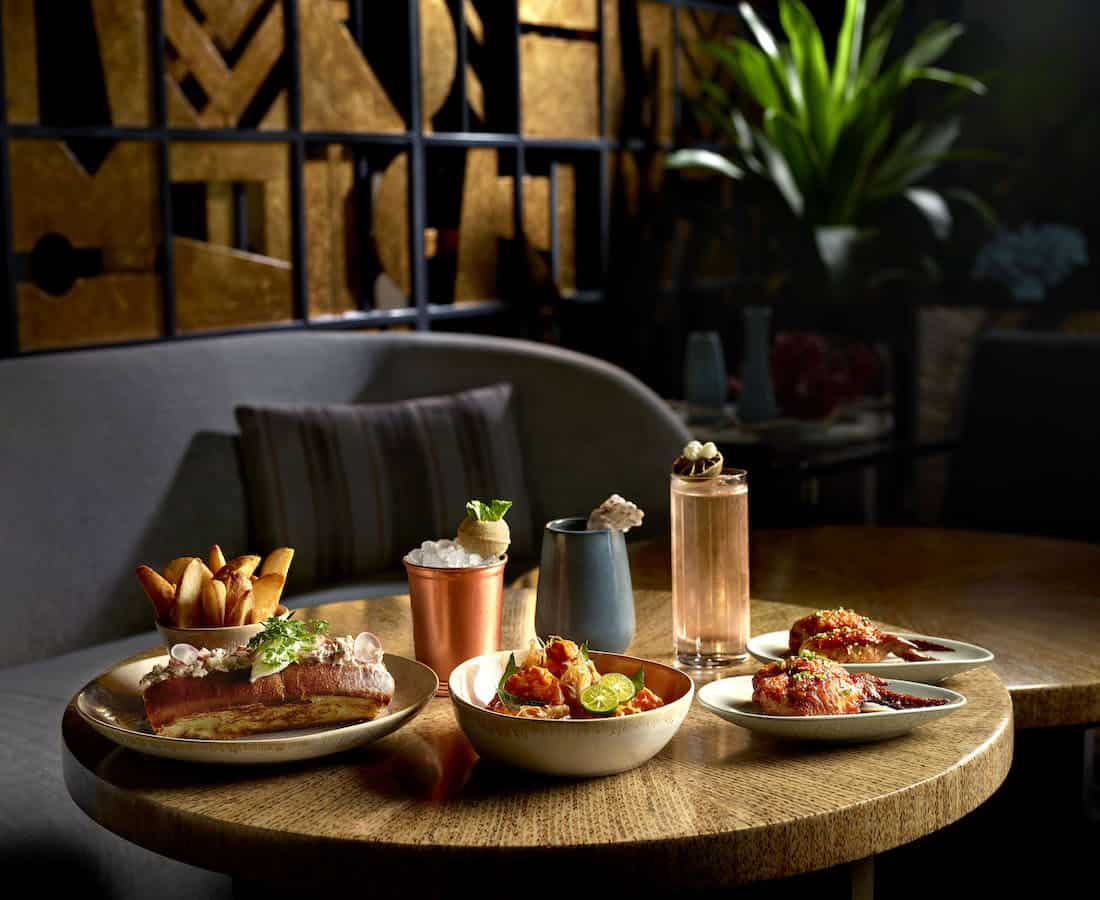 MO BAR's new menu explores innovative ways to connect with the rest of the region – good thing since we're all stuck here till further notice. Via virtual guest shifts, the bar facilitated exchanges between the team and renowned venues in other Asian cities, integrating unique ingredients, flavours and techniques from each country. As a result, Singapore's representative cocktail Thunder (S$22) is inspired by thunder tea rice while Taipei's Milkyway (S$24) is a hat tip to boba tea. Soma (S$24) from New Delhi's a spice-forward, chutney inspired drink. They're also serving up bar bites inspired by different cities and cuisines.

MO BAR is located at 5 Raffles Ave, Mandarin Oriental Singapore, Singapore 039797, p. +65 6885 3500. Open Mon – Fri, 5pm – 10.30pm, and Sat – Sun, 12pm – 10.30pm.
Get Authentic Texas-style Barbecue at S'Mao Barbecue
Chef Chia Jue Mao (Smoky Mao to his friends) has just launched S'Mao Barbecue, a two-month-long pop-up at Casa Verde. A tribute to his time in the US cooking delicious barbecued food, S'Mao will be serving up finger-licking, authentic Texas-style barbecued and low-and-slow smoked food. Try the Duroc Pork Ribs at S$40 for a half-rack and S$80 for a full rack, or the Smoked USDA Angus Short Ribs at S$15/100g.
S'Mao Barbecue is located at Casa Verde, Singapore Botanic Gardens, 1 Cluny Rd, Singapore Botanic Gardens, Singapore 259569, p. +65 6467 7326. Available till 31 Dec on Fri – Sun, 5.30pm – 9.30pm.
Celebrate Deepavali with Mr Biryani's New Claypot Set Menu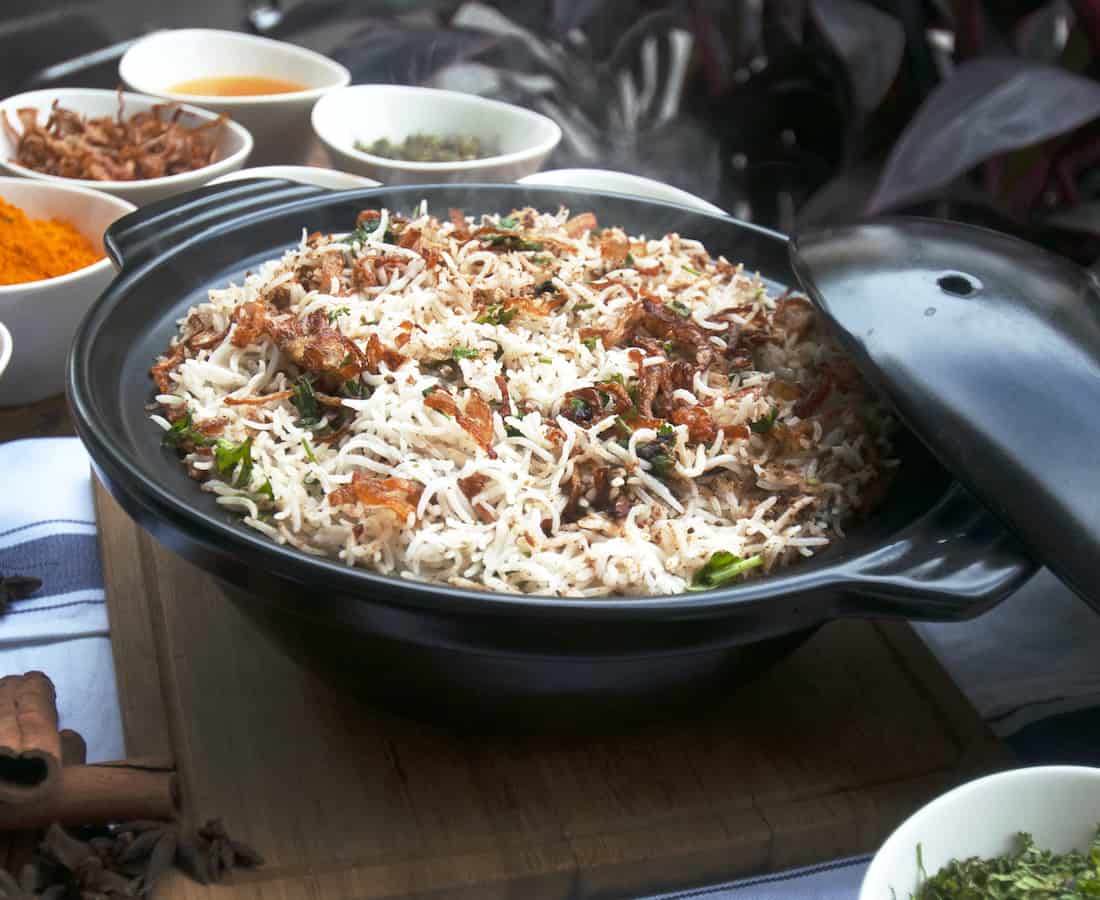 Known for its Hyderabad Dhum Biryani, in which marinated meats and vegetables are mixed with rice in a huge container, spiced, and sealed with dough to cook for hours, Mr Biryani has launched a claypot version of its signature for their anniversary and Deepavali. The Firetop Claypot Dhum Biryani Set Menu (S$88++) feeds up to four, pre-orders are encouraged at least a day in advance. Ingredients are layered into the pot by the tableside with each step explained to the diners. You can even choose to fill up your own pot!

The Firetop Claypot Dhum Biryani Set Menu is available at Mr Biryani AXA Tower every Thursday to Saturday, located at #B1-24, 8 Shenton Way, AXA Tower, Singapore 068811, p. +65 8661 4273. Open Mon – Thu, 11am – 4pm, and Fri – Sat, 11am – 9pm. Closed Sun.
Taikoo Lane Launches Two New Soup Bases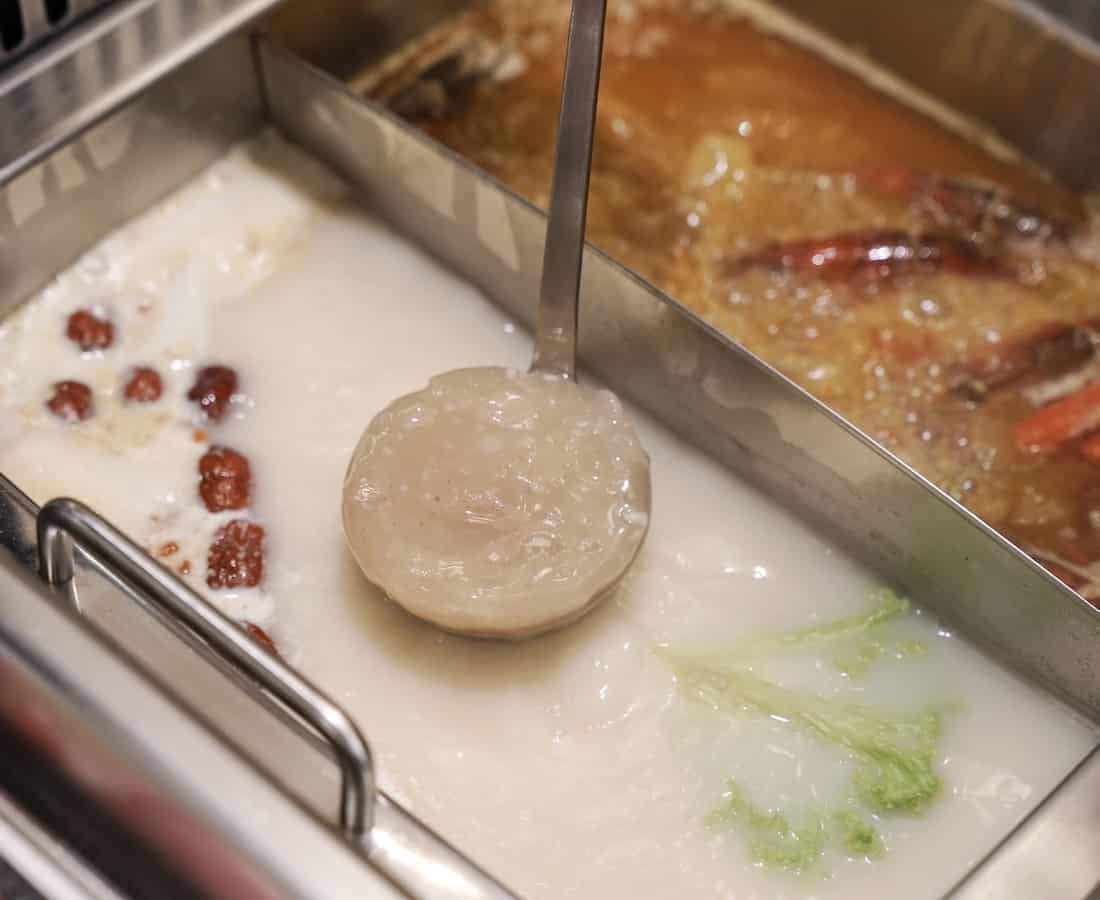 This Chinatown hotpot restaurant has two new delicious soup bases, a Chinese wine-infused collagen soup (S$11.80/S$20.80) and a baby lobster soup (S$18.80/S$35.80). Till November 19, customers can get either of the new soups for free with every purchase of another soup base! Yes sure to pair these with one of their four new side dishes – how about some healthy, sweet Dragon Fruit Prawn Paste (S$8.40/S$16.80)?

This 1-for-1 promotion will run until 19 November at Taikoo Lane. Taikoo Lane is located at 133 New Bridge Rd, #B1-16 Chinatown Point, Singapore 059413, p. +65 6970 0966. Open Mon – Sun, 11am – 10pm.
Top image: MO BAR