The Weekly Grub: 5 Things To Eat And Drink In Singapore This Week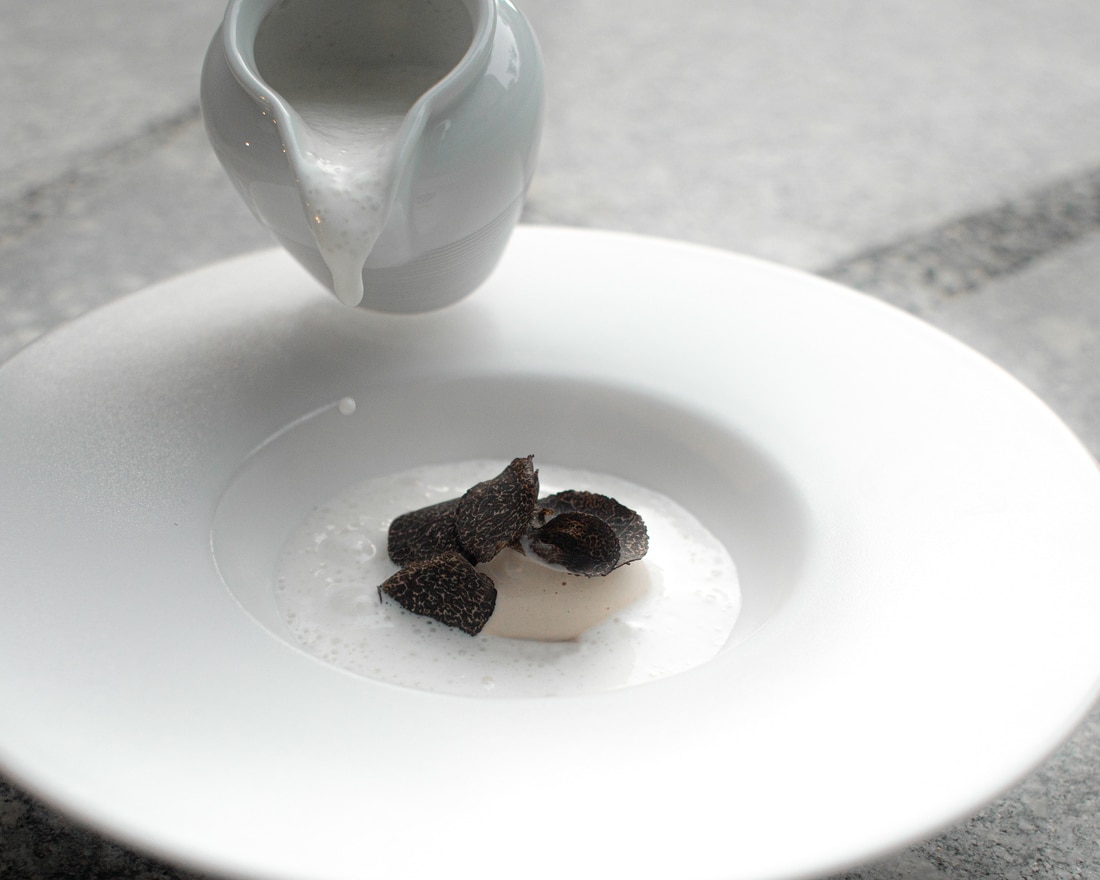 PUBLISHED November 20th, 2019 05:00 am | UPDATED November 21st, 2019 02:57 pm
Prepare yourself for a smoky week with the launch of the 10th series of Octomore, the world's most heavily peated single malt, and sink your teeth into fresh-off-the-grill barbecued pork courtesy of Pok Pok and Meatsmith. Take a wine journey with some of the world's best winemakers at Grand Hyatt Singapore, and challenge your definition of fine dining with #ThePreludioMovement before enjoying a specially curated pairing of French wines and reimagined classics.
Pok Pok x Meatsmith: Thai Barbecue and Delights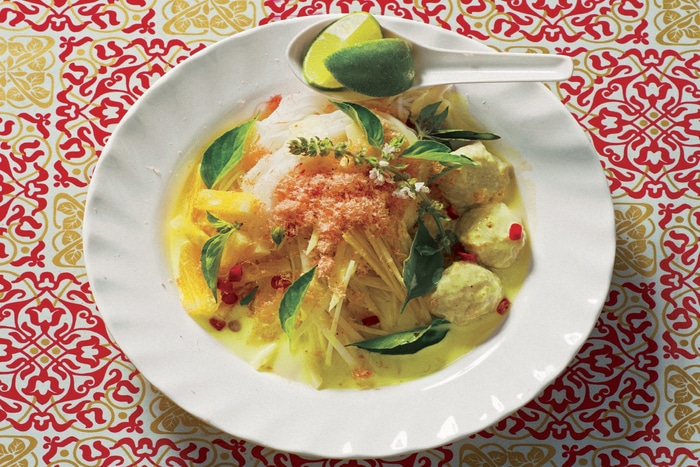 In celebration of his new cookbook, two-time James Beard winner Chef Andy Ricker of Pok Pok Restaurant will drop by Meatsmith Western Barbecue for a one-night-only affair. You'll be able to savour the authentic taste of Thai barbecue as he cooks up limited portions of Gaam Muu Yaang – Thai-style barbecue pork cheeks served with jaew. At Meatsmith Little India, Andy will be serving up some of his favourite dishes including Khanom Jiin Sao Naam (fresh rice vermicelli with hand-formed fish balls), Neua Daet Diaw (sun-dried beef), and his famous Pok Pok Chicken Wings in a party-style event complete with music and an excellent selection of wines, beers, and cocktails. The cookbook, POK POK Noodles, is set to be a definitive guide to the most delicious and time-honoured noodle dishes of Thailand, and will be available for sale at the party at a special launch price of S$40.

POK POK x Meatsmith Western Barbecue is happening on 22 November 2019 at Makansutra Gluttons Bay, 8 Raffles Ave, 15 Esplanade Singapore 039802, while POK POK x Meatsmith Little India is happening on 24 November 2019 at Meatsmith Little India, 21 Campbell Lane, Singapore 209894.
#ThePreludioMovement Part Six: Esora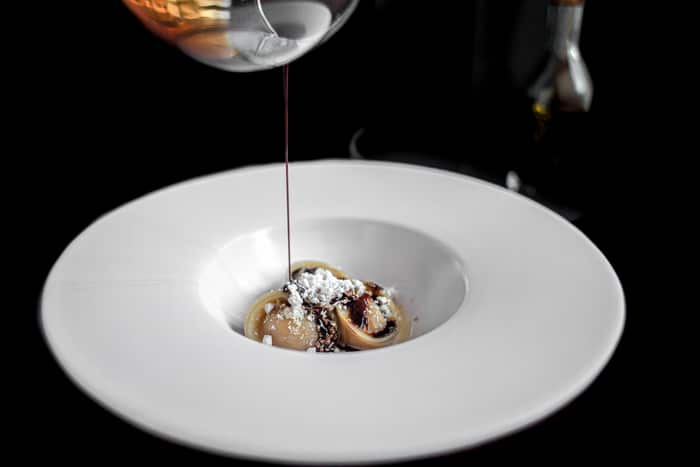 For the sixth instalment of #ThePreludioMovement, Chef Fernando Arévalo of Preludio and Chef Shigeru Koizumi of Esora will meld their culinary skills into a one-night only multi-course degustation dinner menu (S$268++ per person). The dinner invites guests to redefine the boundaries of their imagination when approaching cuisine, and the past few instalments have seen Chef Fernando collaborating with various chefs to rediscover and interpret the infinite nuances of flavour in monochrome, challenging the team and pushing the boundaries of black and white.
Preludio x Esora is happening on 25 November 2019 at Preludio, 182 Cecil Street, Fraser Tower #03-01/02, Singapore 069547.
Wine and Dine Experience at Grand Hyatt Singapore

How does an early festive celebration with some of the world's best winemakers sound? In collaboration with Grand Hyatt's Executive Sous Chef Steffan Heerdt, two dinners will be served at mezza9's party room with award-winning wines from Pio Cesare and Chateau Smith Haut Lafitte. On 26 November, fourth generation owner Pio Boffa himself will present six wines from his collection, including comparatives tastings of the Pio Cesare Barolo DOCG 2010 and 2006. The second dinner takes places on 30 November, and will see Directeur Commercial Ludovic Fradin from the leading Bordeaux vineyard Chateau Smith Haut Lafitte showcasing incredible biodynamic labels like the Chateau Smith Haut Lafitte 2013 and 2012.
Each Winemaker Dinner is limited to 30 diners, and are priced from S$168++ (Pio Cesare) and S$198++ (Chateau Smith Haut Lafitte) respectively. Reservations are strongly encouraged via +65 6416 7000.
Explore the realms of "Softer Smoke" with Octomore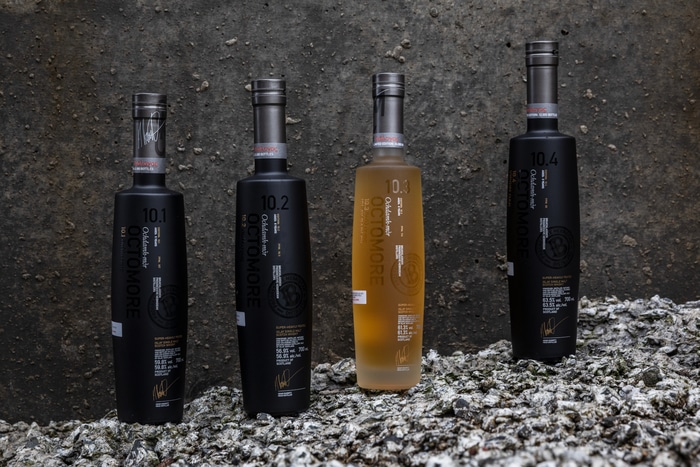 Fans of peaty whiskies rejoice, for the world's most heavily peated series of single malt scotch whiskies is back for its tenth edition. This time, Head Distiller Adam Hannett explores the realms of "softer smoke". The Octomore 10.1 (S$279.99), aged for five years and bottled at 59.8%ABV, combines smoke with a modest maturation to demonstrate the potential of a considered, patient distillation, while the Octomore 10.3 (S$394.99) is a unique single field, single vintage, single malt matured for six years and bottled at 61.3%ABV. The Octomore 10.4 (S$334.99), aged for just three years and bottled at 63.5%ABV, is arguably the youngest ever released but perhaps the most impressive, being able to stand toe-to-toe against other heavyweights with its depth and balance.
The Octomore 10s series is available at Asher BWS, Simply Whisky, and La Maison Du Whisky. Click here for more information.
Indulge in Magical Moments with Maison De Grand Esprit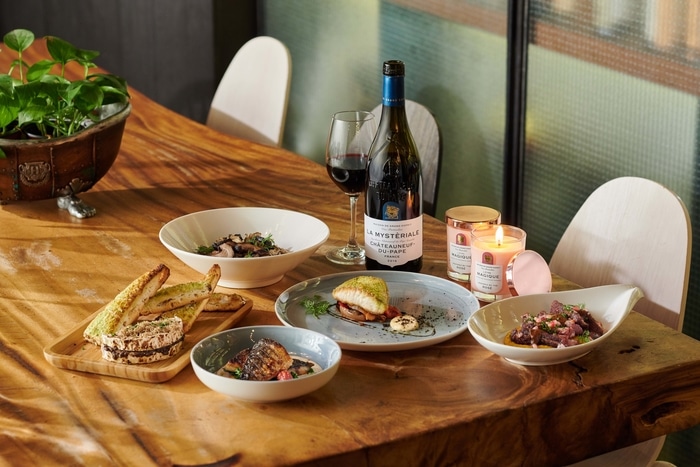 Following the stunning launch event of Maison De Grand Esprit, showcasing the winemaking regions and its wines to bring to life the brand's unique identity earlier this month, the label now presents a specially curated partnership with four stellar restaurants in Singapore, well-known for their savoir-faire and ability to express traditional cuisine in a modern and stylish fashion. For a limited time, enjoy a complimentary glass of carefully selected Maison De Grand Esprit wines paired with an order of the specially-curated menu items at the restaurants for an extraordinary, sensorial experience.
The Maison De Grand Esprit wine partnership is available at Bar-Roque Grill, Gattopardo Bar, Tess Bar & Kitchen, and Voyage Patisserie.
Top Image: Preludio