The Weekly Grub: 5 Things To Eat And Drink In Singapore This Week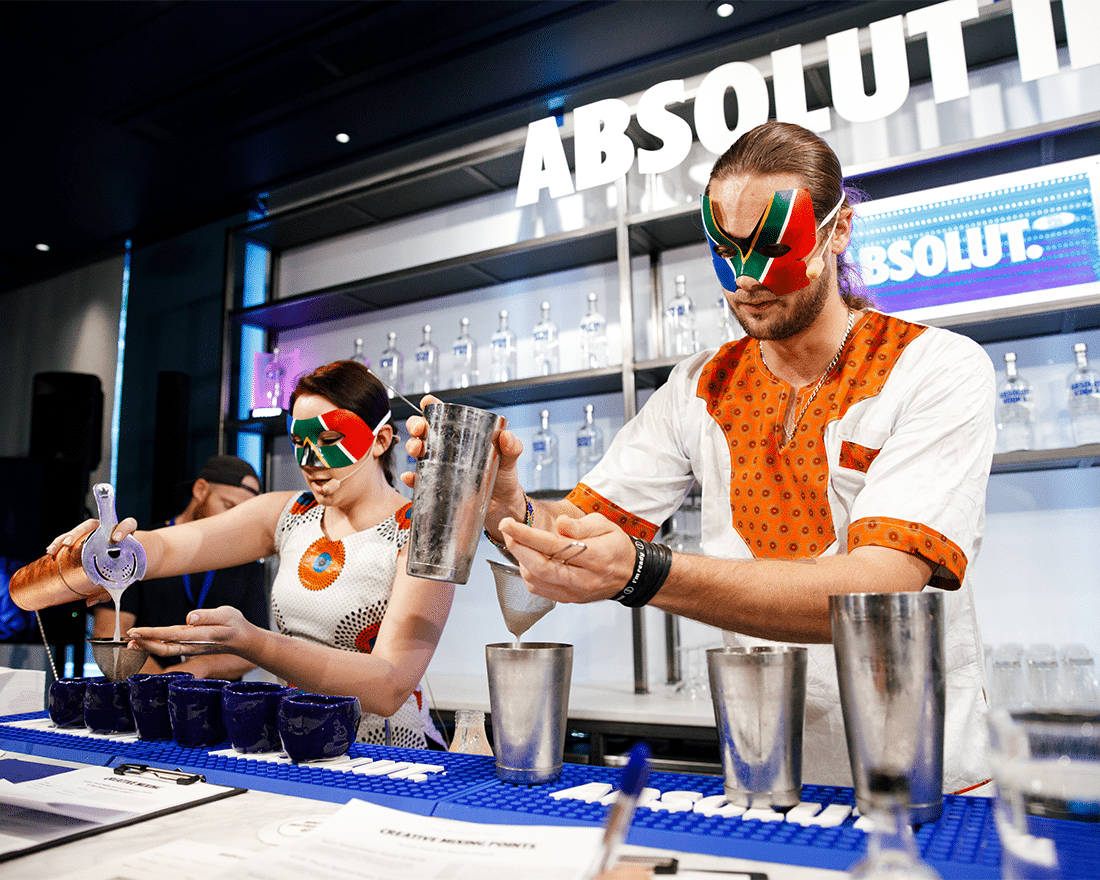 PUBLISHED June 26th, 2019 07:00 am | UPDATED August 28th, 2019 08:06 am
Doesn't time fly? To celebrate the end of June, pamper yourself to boozy delights with a one-of-a-kind guest shift at Tippling Club and the arrival of Champagne Cattier on our shores. There's also a fine dining session if you're feeling fancy, and for true indulgence: tuck into a lavish bottomless spread.
YUN NANS' new High-Tea Set at Jewel Singapore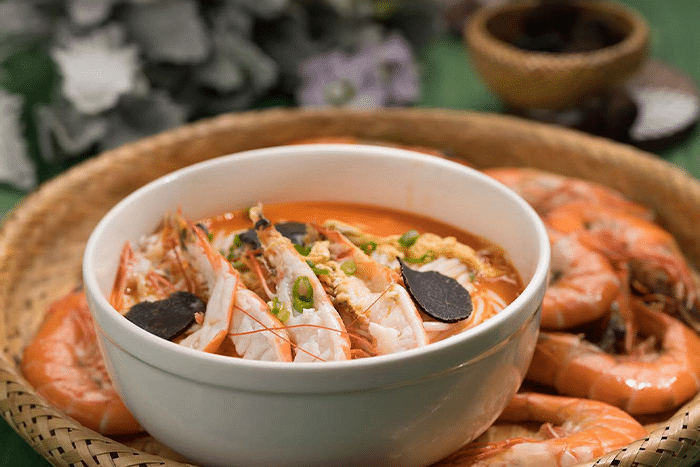 As the crowd dies down a little, it's time to head back to Jewel Changi Airport. This time, YUN NANS is delivering an afternoon of indulgence. Look forward to local favourites with a twist, like the Truffle Rice Noodles in Prawn Broth ($13.90) and Fried Rice with Preserved Vegetables ($12.90). But it's not a high-tea without some sweets, so complete your meal with the silky Beancurd Pudding with Brown Sugar ($4.90), and the signature Raspberry Juice ($4.90), mixed with Tamarind paste for an added punch.
YUN NANS's new High-Tea set is available from 27 June 2019, 3pm – 5pm daily, at Jewel Changi Airport, 78 Airport Blvd, Singapore 819666, p. +65 6908 3677.
Get Crackin' at Carousel, Royal Plaza on Scotts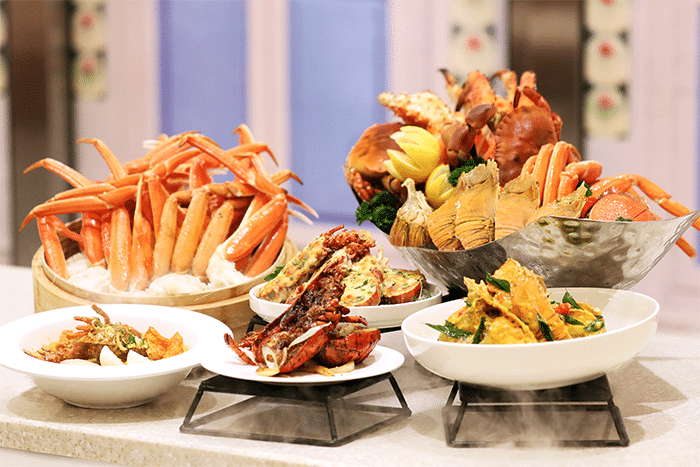 Got the Monday blues? Cure it with the crustacean heaven that's Carousel's Let's Get Crackin' lobster and crab buffet. Priced at $88++ for adults and $49++ for children, you can indulge in signatures such as the Stir-fried Salted Egg Slipper Lobster with Curry Leaves, as well as the Lobster Laksa. However, for those who prefer it raw, an assortment of shellfishes from Alaskan King Crab Legs to Blue Swimming Crabs will get your hands dirty in the best way.
Let's Get Crackin' lobster and crab buffet will be available every Monday from 17 June to 19 August 2019, 6.30pm to 9.30pm (Dinner). Carousel, Royal Plaza on Scotts is located at 25 Scotts Rd, Singapore 228220, p. +65 6219 3780. 
Once Upon a Time in South Africa by Tippling Club
Already noted for their avant-garde cocktails, Tippling Club will raise the ante with a guest shifting session by the pair that won 2018 Absolut Vodka Invite Global.
George Steven Hunter and Cameron-Leigh Henning from Saint and Marble Restaurants respectively will be putting on a six-cocktails strong menu. Experience a sprinkle of South African culture with rum and espresso in The Shebeen and Sho' Skebenga (a Zulu word for gangster), concocted with Absolut Vodka, apple champagne, and buttered beer syrup.
Those looking for something spirit forward will find it in the Kaalgat, a tequila and vermouth tipple with an African herb oil.
Tipping Club Once Upon a Time in South Africa will take place on 27 June 2019, from 7.30pm onwards. Tippling Club is located at 38 Tanjong Pagar Rd, Singapore 088461, p. +65 6475 2217.
The Preludio Movement: Preludio X Esquina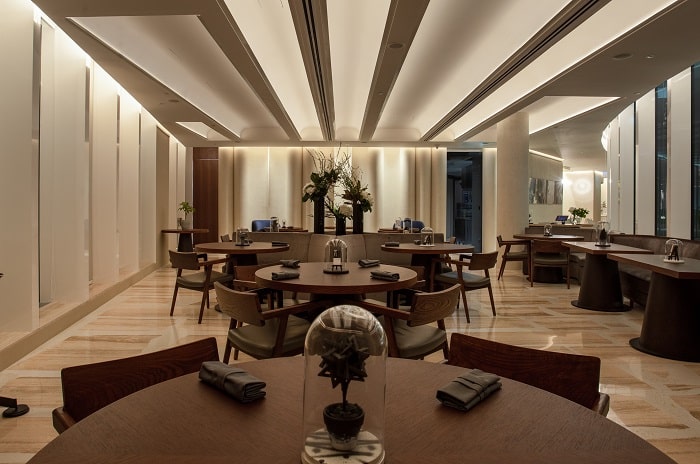 Preludio's distinctive monochrome-themed dishes will be making an appearance once again in the second episode of #ThePreludioMovement. Turning 180 degrees from his trademark vibrant food aesthetics, Chef Carlos Montobbio of Esquina is partnering Chef Ferando Arévalo to serve contemporary Spanish and Catalan fare to the local crowd. Priced at $238++, the one-night affair will see an eight-course degustation that's sure to impress you with its dynamicity of fresh seasonal produce.
The Preludio Movement Ep.2: Preludio X Esquina will take place on 1 July 2019, from 6pm onwards. Preludio is located at 182 Cecil St, #03-01/02 Frasers Tower, Singapore 069547, p. +65 6904 5686.
Sip on Champagne Cattier's exclusive bubbles with Bottles & Bottles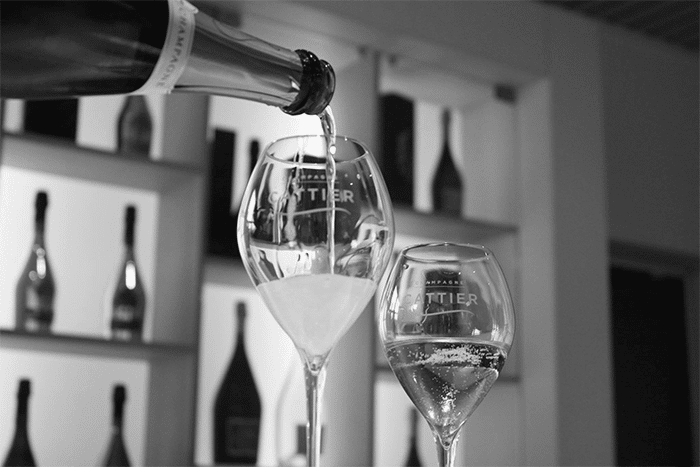 Experience the refinement of Champagne Cattier – one of the world's most established champagne houses with vineyards in Chigny-les-Roses, France – now available in Singapore at Bottles & Bottles. The eight different bubbles they've brought in includee the Brut Dry Rosé, Brut Premier Cru and Clos du Moulin Brut. Family-operated since 1625, the family has continued adhering to eco-friendly practises, which is always a win in our book.
Champagne Cattier can be found at Bottles & Bottles' outlets: Tudor Court, Parkway Parade, Tampines 1, Marina One, JEWEL Changi Airport, One Raffles Place and The Centrepoint.
Top Image: Champagne Cattier