The Weekly Grub: 5 Things To Eat & Drink in Singapore This Week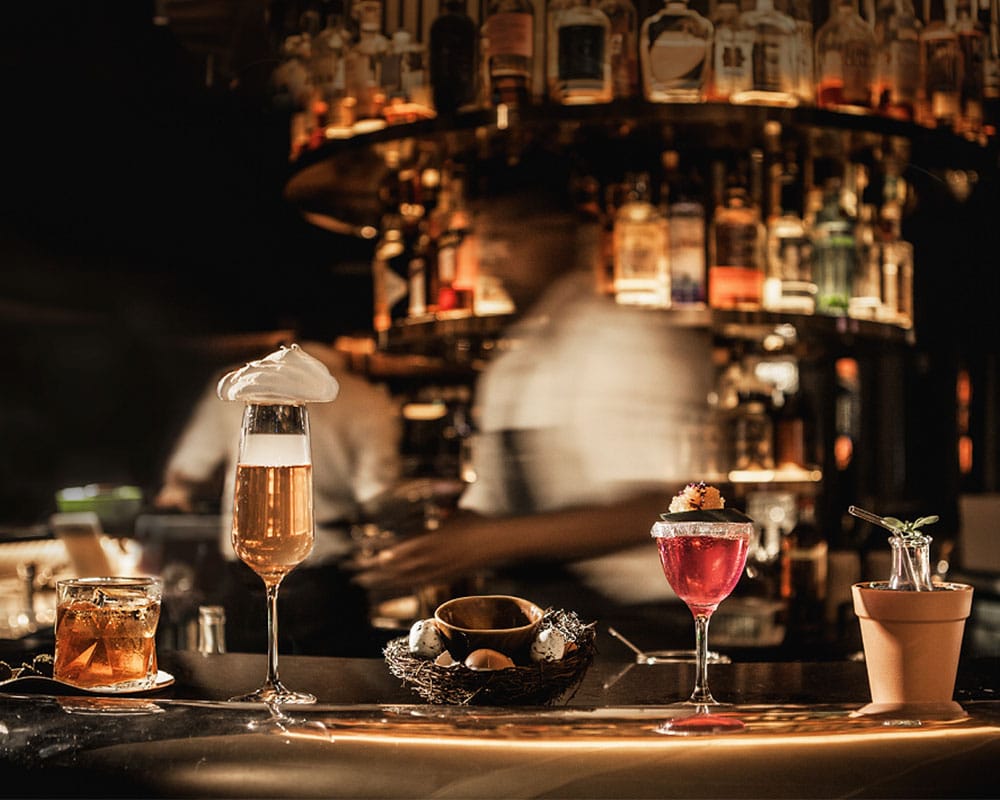 PUBLISHED November 8th, 2017 05:00 am | UPDATED May 18th, 2020 04:24 pm
This week, go organic with your cooking, toast progressive new cocktails at this rooftop bar, and indulge in contemporary French dining at a three-week restaurant takeover. Also, two charity initiatives for food and drink give back to society, so you can now feast for a good cause too.
Lucky Bar by Full of Luck Club Gives Back with Whiskey Cocktails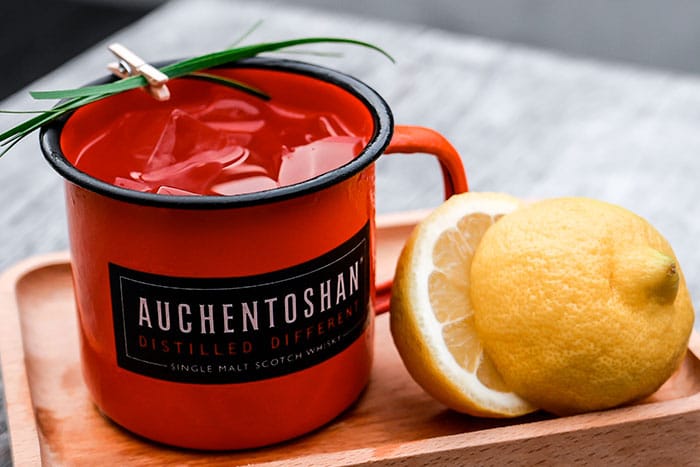 ChopeDeals: Save up to 35% at Zafferano Italian Restaurant & Lounge
"Drink to Give" back this November at Lucky Bar by Full of Luck Club, as purchase of specially created drinks goes to funding communities in need through the Singapore Red Cross. Take your pick from two whisky-based cocktails featuring Auchentoshan American Oak – a coffee take on a classic, the Kopi Old-Fashioned ($21++), and the fragrant Ah Liang's Cure ($21++), featuring citrus, lemongrass, pandan and red pepper flakes.

Drink to Give from now to 30 November 2017 at Full of Luck Club, 243 Holland Ave, Singapore 278977, +65 6208 6845. The drinks are available at both the bar and restaurant Tue-Sun 6pm – 11pm.
French Flair x Farm-to-Table: Kampong French at Open Farm Community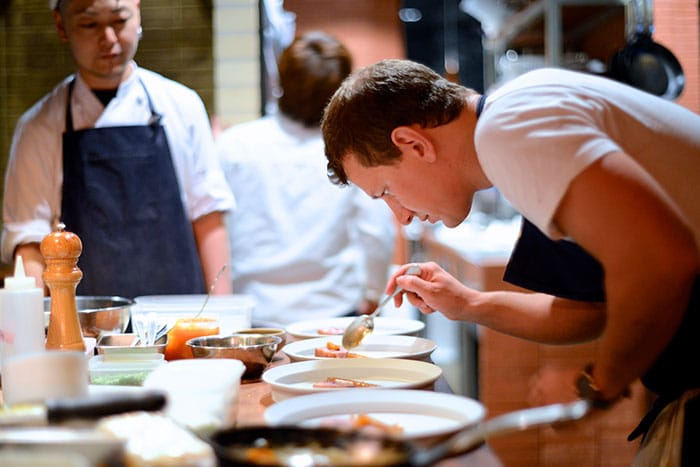 Farm-to-table cuisine takes on a French label for three weeks at Open Farm Community, as award-winning nomadic culinary collective Paris Pop-up enters the kitchen for three weeks from Monday, 13 November 2017 to Sunday, 3 December 2017. Having set up temporary restaurants all over the world with a focus on the host city's produce in their dishes, Chef Harry Cummins will do the same in Singapore with two menus – a list of 12 dishes available all day and an omakase "feed me" menu. Whichever you pick, enjoy them with paired by Paris Pop-up sommelier Laura Vidal, which will eventually find a home in Open Farm Community's cellar as part of the 100 per cent natural wine list.

Kampong French is happening from Monday, 13 November 2017 to Sunday, 3 December 2017, at Open Farm Community, 130E Minden Road, Singapore 248819, p. +65 6471 0306. Opens Mon-Fri 12pm – 4pm, 6pm – 11pm; Sat-Sun 11am – 4pm, 6pm – 11pm.
Playful New Cocktails at Smoke and Mirrors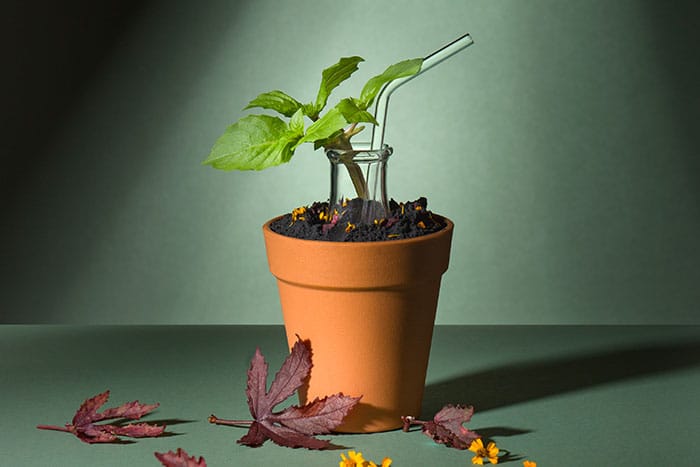 ChopeDeals: Save 10% off at Smoke & Mirrors
Head Bartender Yugnes Susela and his team at Smoke & Mirrors have conjured up 10 cocktails for a brand-new menu, where culinary techniques and flavours typically found in food are presented in the form of drinks. Highlights include Cloud & Air ($22), an aperitif of white port, raw honey, apricot brandy, lemon juice served with a milk meringue, and M.C – N.L (My Creation – No Limit) ($24), which features cacao-infused vodka, sweet vermouth, pineapple juice, coconut nectar and Pu'er tea garnished with cinnamon basil. If you're travelling, you might find them on Susela's regional tour around Asia – see here for more information.

Savour some cocktails at Smoke and Mirrors, 1 St Andrew's Road Singapore, #06-01 National Gallery Singapore, Singapore 178957, p. +65 9234 8122. Opens Mon-Fri 3pm – 1am, Sat-Sun 12pm – 2am.
Fat Lulu's x Home Brew Co-Op: "Brew-B-Q" for a Cause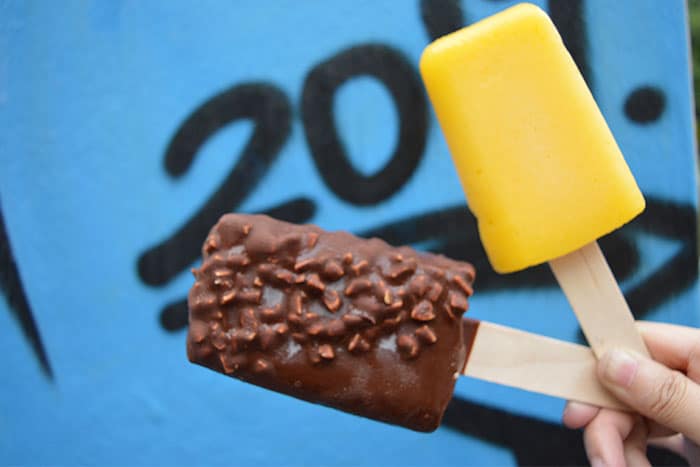 Barbeque and craft beer goes hand-in-hand as Asian grill and dessert specialist Fat Lulu's and home brewers' collective Home Brew Co-Op team up for a "Brew-B-Q" this Saturday, 11 November 2017. Think spicy BBQ Pork Ribs, Croque Tambi and Mesquite-smoked Chicken Wraps married with 10 different homebrews, from American DIPA to California Common, and sweeten the meal with Fat Lulu's popsicles of fruit or chocolate at the end. Carry cash that day too – each dish or drink is $4 with coupons being sold at $20 for five, and all proceeds go to FoodBank SG, which provides rations and free meals to less fortunate families.
Brew-B-Q Charity Bash is happening Saturday, 11 November 2017, 3pm – 7pm at Fat Lulu's Asian BBQ and Desserts, 297 River Valley Road, Singapore 238338, p. +65 9236 5002.
New at Ryan's Grocery: Gluten-Free Quinoa and Organic Olive Oil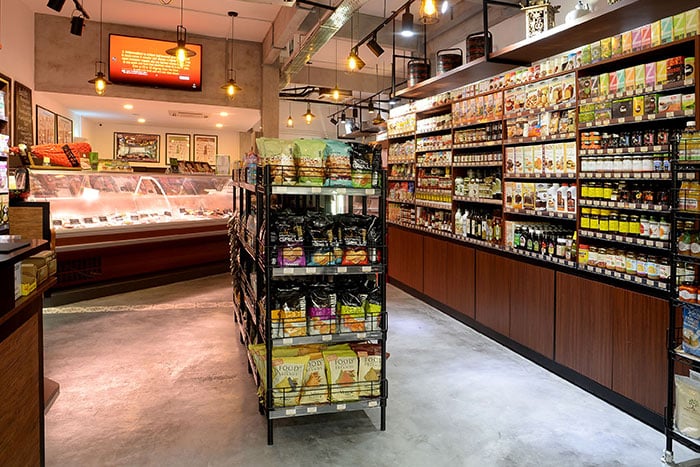 In the season of feasting, you'd only want the best for your festive spreads, and Ryan's Grocery has you covered with two new dried goods (both sans chemicals and preservatives) to their extensive selection – Three Famers Golden Quinoa ($14.90/500g) and Avlaki Superb Organic Olive Oils (from $15.90/100ml bottle). The former sees a flavourful substitute to the usual carbs of rice and bread perfect for all meals and packing essential vitamins and amino acids, while the latter is an award-winning series of three olive oils produced on Lesvos Island, Greece, certified extra virgin and low in oleic acid.
Pick some up for dinner at Ryan's Grocery, 29 Binjai Park, Singapore 589831, p. +65 6463 3933. Opens daily 9am – 7pm.
Top image: Smoke & Mirrors