Top 5 Boutique Hotels To Check Out When in Vientiane, Laos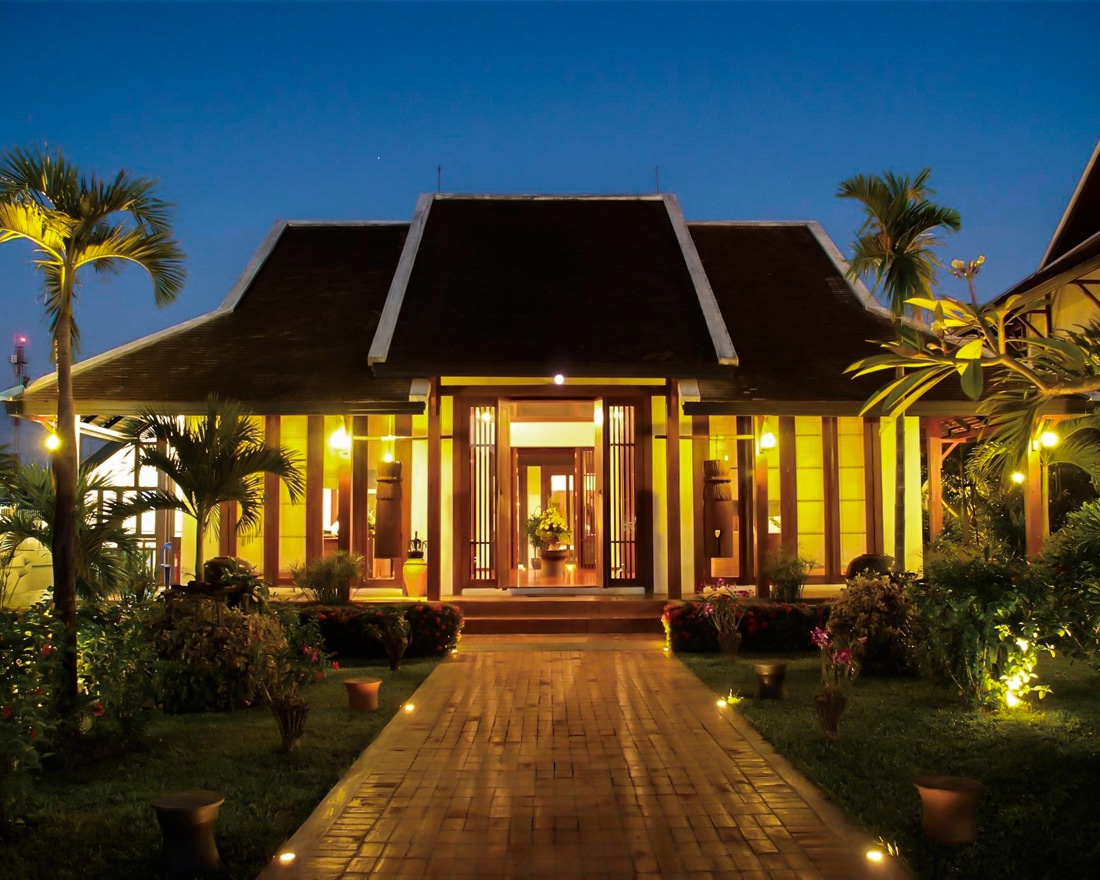 PUBLISHED September 22nd, 2018 06:00 am
Years of war might have deterred tourists from visiting Laos in the past, but it's high time that you discover the beauty of the country. For those planning a visit to the sleepy capital of Vientiane, we're sharing the five best boutique hotels for all tastes and budgets. And soon enough, you'll be sipping Lao coffee in a street-side cafe and taking a leisurely walk along the Mekong, just like how the locals do it.
Dhavara Boutique Hotel
With just 26 rooms, the homely Dhavara Boutique Hotel (derived from the Sanskrit word for "beautifully white") is not the largest you'll find in Vientiane. But its luxurious setting and charming colonial theme, combined with genuine Lao hospitality standards, are what you're looking for. Most rooms come with a spacious private balcony that overlooks the city centre and mighty Mekong River. LED TV with satellite programmes, writing tables, bathtub with hot and cold showers, and bathrobes, mean that all your comforts and needs are covered – even in the basic deluxe room.
Hungry? A ground-floor restaurant with its own resident chef is ready to serve you a delicious array of traditional local fare.
Rates start from: US$131 per night
Dhavara Boutique Hotel is located at 25 Manthalath Rd, Ban Xieng Ngeun, Chanthabouly District, Vientiane, Laos, p. +856 21 222 238. 
TERA Hotel

Just a short distance from the majestic Patauxai Monument and the city's morning market, TERA Hotel is close enough to the the busy downtown stretch. Walk there in 10 minutes, or jump on one of the many free bikes offered by the hotel. As for the property itself, it's just four months old, pristine, and laden with tasteful decor.
Rated three stars, TERA also provides a sheltered pool, gym, and à la carte breakfast on the ground floor cafe. It's barebones, sure, but the affordable pricing, clean space, and spectacular Laotian hospitality makes it all worth it. For the best of the hotel, you'll want to check out the spacious suites.
Rates start from: USD$40 per night
TERA Hotel is located at 4526 Sisaveth St, p. +856 21 253 188.
S-Park Design Hotel

Are you a business traveller or a style-conscious tourists? The trendy and relatively new S-Park Design Hotel is designed with exceedingly good looks in mind, with an equally attractive outdoor pool and fitness centre to boot. The vibrant facade doesn't stop there – the corridors are decked in bright purple carpets and coloured panels, and deep red wooden furnishings are strewn all around all seven floors of the property. The modern-looking rooms are equipped with everything one might desire in a four-star hotel, including decent WiFi and a spacious bathroom. Their restaurant and bar, MUSSO, is also open daily with a variety of Asian and Western fare, as well as imported wines and beers from around the globe.
Rates start from: USD$52 per night
S-Park Design Hotel is located at 40 Dongnasok Rd, Ban Nakham, Sikhottabong District, Vientiane, Laos, p. +98 56 2125 6338. 
Green Park Boutique Hotel

Green Park Boutique Hotel is superbly located in one of Vientiane's most sought-after areas, and its uniquely-designed building combines traditional Lao elements with the finest contemporary architecture. Offering a serene atmosphere of Lao hospitality to boot, this highly-rated property is within easy reach of the city's most important landmarks, such as the iconic Wat Si Muang temple, Royal Park, and Lao National Museum. But if you don't want to go out, how about taking advantage of the Champa Lao Spa or large outdoor pool complete with sun-loungers, parasols, and poolside bar? The Sala Nongchah Restaurant on the second floor dishes up one of the finest contemporary Lao and international cuisine you'll find in town. Plus, tipplers can enjoy fine wines and cocktails in the lobby lounge.
Rates start from: US$159 per night
Green Park Boutique Hotel is located at 248 Khouvieng Rd, Vientiane, Laos, p. +856 21 264 097. 
Mandala Boutique Hotel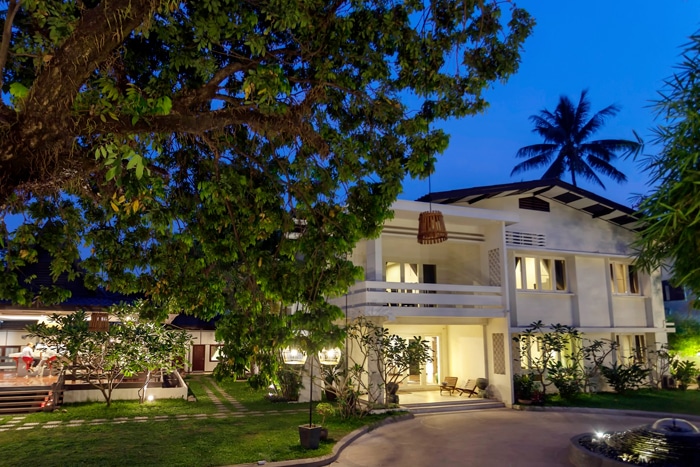 Originally built as a private residence for a French family in the 1960s, the serene Mandala Boutique Hotel exudes a colonial charm like no place else. In fact, their large garden is sometimes turned into an open air cinema for screening classic films. Suitable for brief getaways as well as long-term stays, all rooms here are fully furnished with flat screen TVs, rain showers, organic shower amenities, and complimentary coffee organically-grown on the Lao Bolaven Plateau. Their five suites, in particular, come with a balcony and long sofa for high-level comfort as you lounge with a book in hand, while a cosy restaurant below lets you dine in a traditional teak house or under leafy trees.
Rates start from: US$77 per night
Mandala Boutique Hotel is located at 33 Ban Phiawat, Sisattanak District, Vientiane, Laos, p. +856 21 214 493. 
Top Image: Green Park Boutique Hotel
---
This post is written in collaboration with SilkAir.
SilkAir, the regional wing of Singapore Airlines, currently operates about 400 flights a week to 53 destinations in 16 countries. The destinations SilkAir operates to are within a six-and-a-half-hours flying duration from Singapore, with the furthest destination being Cairns in Australia. Come October 31st, SilkAir will be operating to its newest destination, Hiroshima, Japan. At the moment, the combined Singapore Airlines and SilkAir network covers over 100 destinations in 36 countries.
SilkAir's positioning as a premium, short-to-medium haul regional carrier gives it a unique appeal amongst leisure and business travellers in Asia. Whilst offering carefully selected meals, a full bar service and complimentary in-flight entertainment, SilkAir places great emphasis on providing attentive, friendly and relaxing service. The carrier's regional flair is expressed through both its cabin crew and its cuisine – ensuring that your experience of the destination you're heading to begins when you step onto our plane.
For more information on flights to Vientiane, see here.