Restaurant Review: TOKIDON Debuts With Stellar Line Of Gourmet Beef Rice Bowls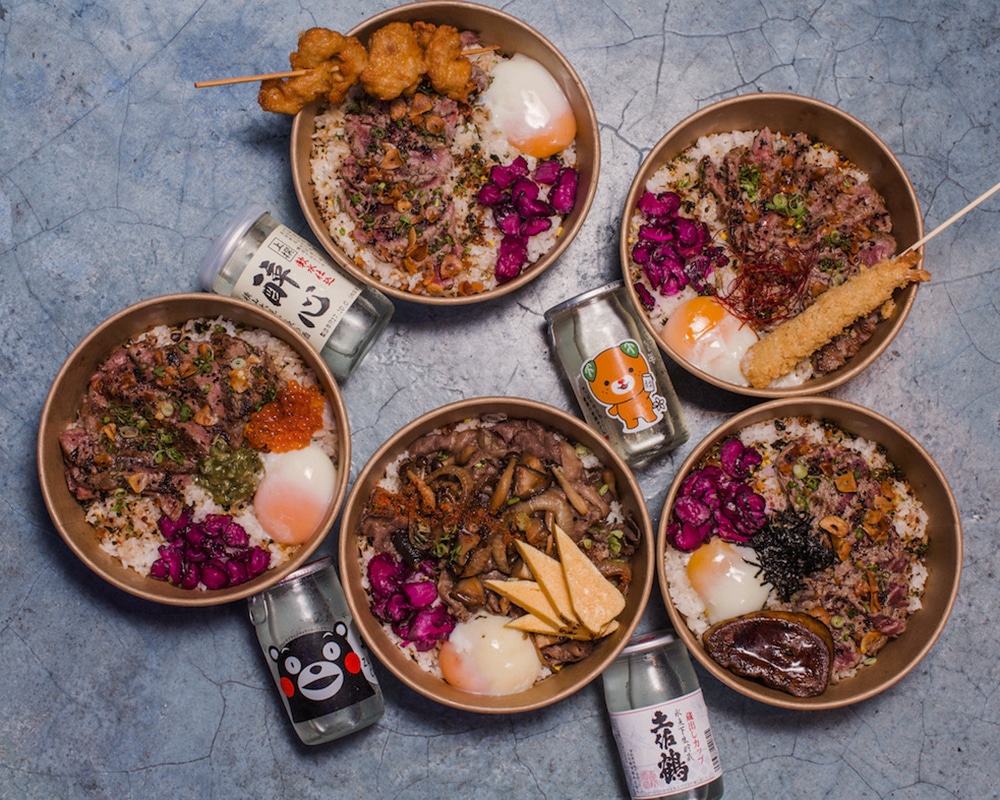 PUBLISHED September 21st, 2018 06:30 am
The imaginative folks over at Kabuke bring their gyu-don love affair to the next level with the introduction of TOKIDON, a fast-casual concept at the heart of the business district. With a space specially designed by creative consultancy Hjgher and music curated by DJ Riff Raff, the little neon-lit joint aims to be the new post-grind hangout spot for suits and ties looking for quality food and a quick drink to unwind.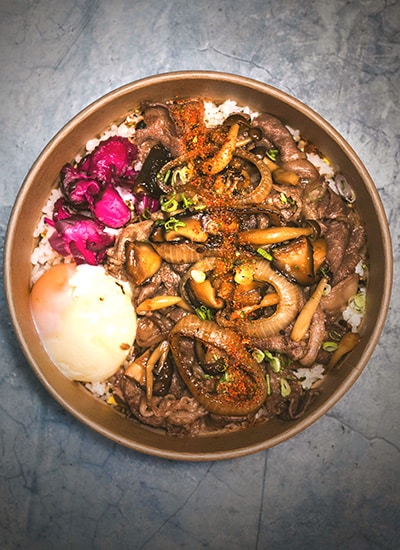 Beef bowls take centre-stage here, offering up a repertoire of five main bowls. The Gyu Don ($11.90) is your basic option, a simple no-frills beef bowl that packs a punch. Fork out a little more and you can swap striploin for some tenderloin and truffle with the Truffle Tenderloin Don ($15.90), which for us represents the most bang for your buck. If you're feeling a bit more extravagant, there are three Wagyu options on offer — the Truffle Wagyu Don ($23.90), Wagyu Misozuke Don ($23.90), and the Wagyu Sukiyaki Don ($17.90). Unless you're a big fan of truffle, we recommend the Sukiyaki — the light sweetness of the sauce really brings out the best in the beef, while the Shimeiji mushrooms really tie everything together.
All beef bowls come with a made-to-perfection onsen egg and pickles but diners also have a choice of adding teriyaki-marinated Foie Gras ($11.90), Ikura Shoyuzuke ($4.90) or a Japanese Omelette ($1) to their bowls. If you're looking to manage that calorie intake, you can also opt to replace your rice with cha soba or salad for no cost at all. Wash all that sweet and savoury goodness down with a selection of Cup Sakes ($11.90) or Sapporo Premium Beer ($6.90, bottle).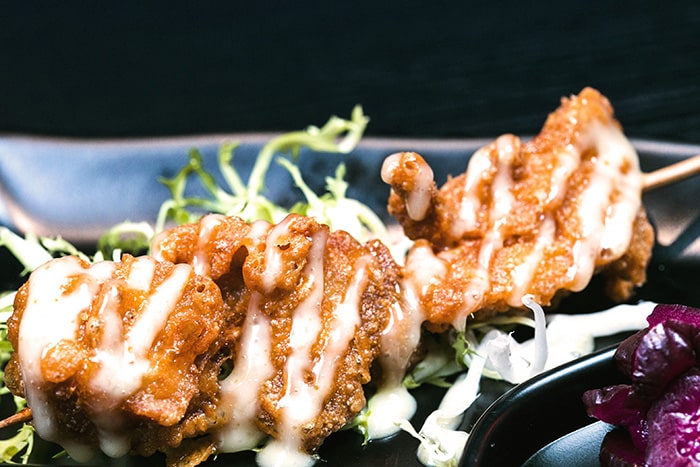 TOKIDON also shines is in its array of side snacks. Keeping with the beef theme, Wagyu Sliders ($12.90) and Wagyu Bolognese Toast ($9.90) are offered from 3pm onwards. The Wagyu Suji Miso Soup ($3.90) is an intriguing must-try in our books, while the Ebi Fried Skewer ($1.90) with mentaiko sauce and Tori Karaage Skewer ($1.90) with yuzu mayonnaise are both worth a shot. The restaurant offers an hour of free-flow Tori Karaage with any order of ten beers or five cup sakes during Happy Hour, which lasts from 4pm — 9pm. Yes, we repeat, an hour of free-flow fried chicken. Chiong ah!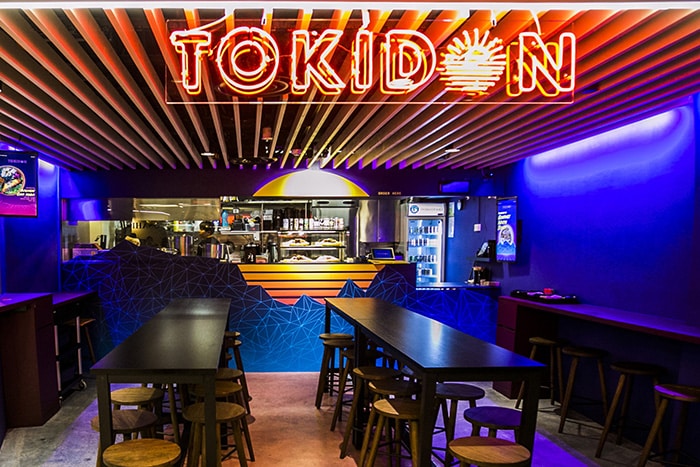 While it definitely isn't the cheapest place to dine at in the CBD, the thought and effort that has gone into TOKIDON cannot be discounted just for price alone. They've done a lot with the relatively small space and overall, the restaurant retains a funky feel-good vibe. Quality of food is taken very seriously and it shows. It's early days but moving onwards, we'd like to see even more drink choices and perhaps slightly more adventure in the menu.
TOKIDON is located at Hong Long Building, #B1-33, 16 Raffles Quay, Singapore 048581, p. +65 9151 9572. Open Mon-Fri 11am — 9pm. Closed Sat-Sun.