Weekly Grub: 5 Things To Eat And Drink In Singapore This Week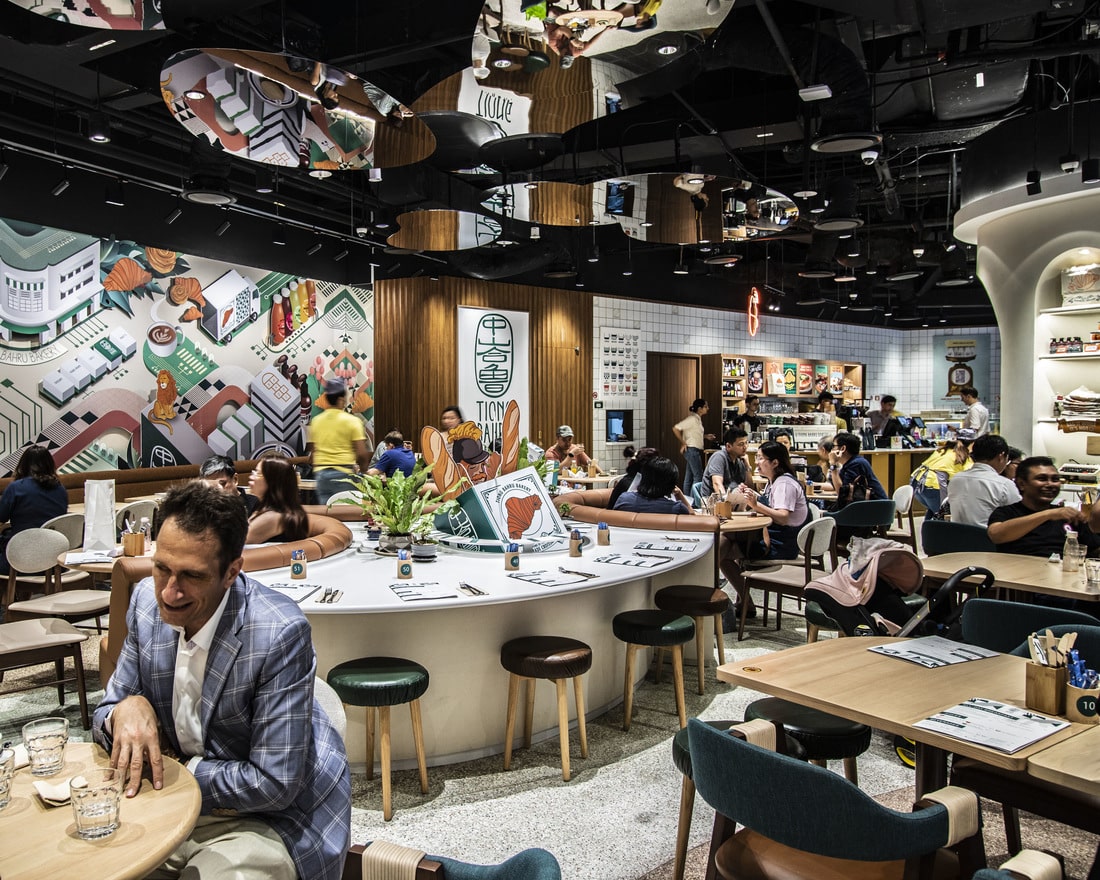 PUBLISHED August 7th, 2019 05:00 am
Asian flavours come alive this week in Singapore with JAM at SIRI HOUSE's Thai-inspired Sunday brunch menu and The Dragon Chamber's bold new lineup of traditional and contemporary creations. Then, perk up your workday blues with exclusive pastries at Tiong Bahru Bakery's Funan outlet before loosening up at Gibson.
Pastries by the Traditional, for the Modern
With its sixth branch gracing the newly opened Funan Mall, Tiong Bahru Bakery brings its signature pastries to the people who call Singapore's city centre their home. Exclusive to the outlet for a limited time are the Savory Porkcast Pie – pork cheek rendang in homemade spice paste served on the bakery's signature French butter croissant crust (S$8.90++) and Sesame Kouign Amann, inspired by the Chinese fried doughnut with five spice butter and sesame seeds (S$5++).
Tiong Bahru Bakery's new exclusive menu is available daily till 10 September 2019, from 8am – 10pm, at Tiong Bahru Bakery, 107 North Bridge Road, #04-22(-25), Funan, Singapore 179105, p. +65 6877 4866.
A Taste of Westholme: Five Spots to Savour Australian Wagyu
Westholme is one of Singapore's top choice for Australian Wagyu beef, so it makes sense for an event like this to happen. A Taste of Westholme puts the spotlight on their prime cuts across five of the city's best-loved restaurants. Meat lovers can have a taste of Westholme premium cuts like the wagyu tenderloin and the wagyu Striploin in contemporary dishes such as 28@Wilkie's Filleto Di Manzo with pink garlic puree and The White Rabbit's Grilled Wagyu Striploin with miso ginger glaze.
A Taste of Westholme is available from 1 August to 31 October 2019 at the following locations: 28@Wilkie, Culina at COMO Dempsey, Restaurant JAG, Salt Grill & Sky Bar, and The White Rabbit. 
Experience a Melting Pot of Flavours with Gibson's New Cocktails
Inspired by Singapore's long-standing status as an entrepôt between East and West, Gibson Bar is proud to present a refreshed menu marrying classic cocktails with flavours sourced from around the region. Satisfy your sweet tooth with the Honey PX (S$23++) made with vodka, lemon, and house-fermented mead from local beeyard Nutrinest's stingless Trigona bee honey, or beat the summer heat with the Sugarcane Daiquiri (S$23++) crafted with rum, lime, finger lime jelly and sugarcane nectar to brighten the flavours.

Gibson is located at 20 Bukit Pasoh Road, 2nd Floor, Singapore 089834, p. +65 9114 8385. Open Mon-Thu, 6pm – 1am, and Fri-Sat, 6pm – 2am. Closed Sun. 
Feast Like an Emperor with The Dragon Chamber's Seafood-focused Menu

Hidden behind an inconspicuous fridge door of a traditional Chinese eatery, the secret society-inspired restaurant The Dragon Chamber is serving up an amazing lineup of new dishes this month. Start your meal with the Lobster Pomelo Salad (S$60), consisting of freshly-steamed sweet lobster drizzled with sesame dressing and served in a cored pomelo bowl, before feasting on the Dragon Seafood Hor Fun (S$68) – flat noodles topped with succulent lobster and scallops (because what beef?) Lunch-goers are in for a treat with a selection of bento boxes: Firecracker Chicken (S$16.80), Mushu Pork (S$17.80), Mushroom Chop Suey (S$15.80) and General Tso's Chicken (S$16.80), each served with wok-fried kale, herbal chicken soup, steamed rice, and fresh fruits.

Experience The Dragon Chamber's new lunch and dinner offerings daily from 12pm – 2.30pm and 5pm – 12am at 2 Circular Road, Singapore 049358, p. +65 6805 8181. 
Sunday Brunch with an Asian Twist
JAM at SIRI HOUSE's new brunch menu is the perfect reason to get out of bed early (or late) on Sundays with their modern Asian brunch plates. Cult classics like Chicken and Waffles have now been reimagined, where chicken is marinated overnight with Asian herbs, served with salted gula melaka caramel and butter pancakes. Fried Eggs are also done in a fluffy Thai style omelette and served with roast pork. Fancy a tipple? Signature tipples include the Summer Fizz made with gin, peach, citrus, and soda, and the ever popular Scotch and Honey – Scotch, Fernet Branca, honey, and citrus. Perfect for a lazy afternoon in Singapore.
The new Asian inspired brunch menu is available every Sunday from 11.30am – 2.30pm, at JAM at SIRI HOUSE, Block 8D, #01-02 Dempsey Hill, Dempsey Road, Singapore 249672, p. +65 9667 0533.