How to Spend Three Days in Stockholm, Sweden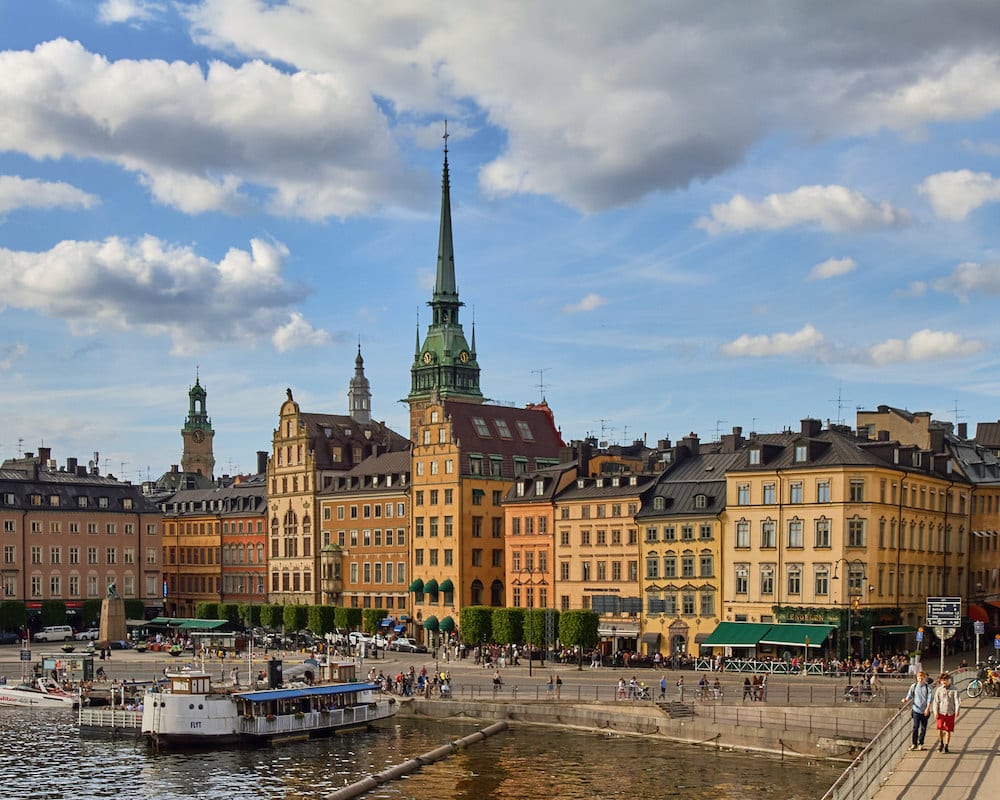 PUBLISHED June 5th, 2017 07:00 am | UPDATED October 26th, 2017 11:10 am
Think of Stockholm and what comes to mind is probably their trendy, fashion-forward citizens and sleek, minimal aesthetic (we especially love their approach to furniture!). After paying Sweden's capital a visit, however, we realised there's so much more to it. Spread across 17 islands, this modern metropolis is brimming with charming parks, phenomenal museums, top-tier eateries, and a multitude of artsy districts just bursting with personality. There's always something to do regardless of what time of the year you're visiting!
Culture & Attractions
The Nobel Museum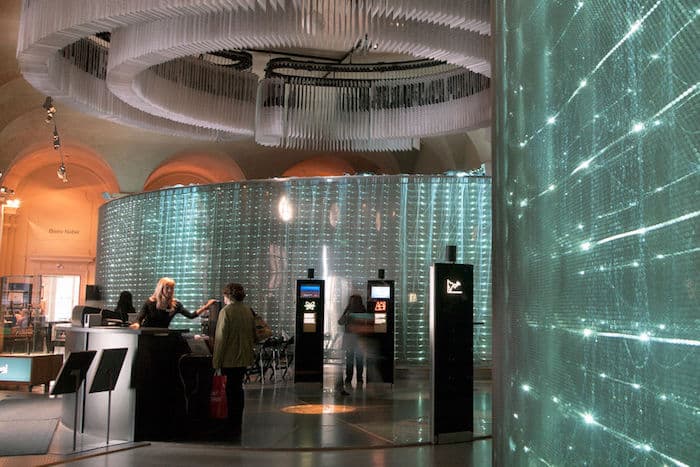 Situated in the old town of Gamla Stan in Stockholm, the Nobel Museum pays respects to the heritage of the distinguished Nobel Prize, its founder chemist and entrepreneur Alfred Nobel, and the Nobel Laureates from across the ages. Be captivated by the intellectually stimulating exhibits the Museum has to offer, such as interactive displays detailing the each year's socio-political climate, a collection of items donated generously by various Laureates, and displays of ground-breaking scientific experiments (such as those of Marie Curie, Calvin Bridges, and Peter Higgs). There's also a small cinema that showcases short films and interviews with a variety of Laureates, allowing one to really understand each prize winner's intentions and journeys. With so much to see and learn, we recommend dedicating a whole afternoon to this museum.
Fotografiska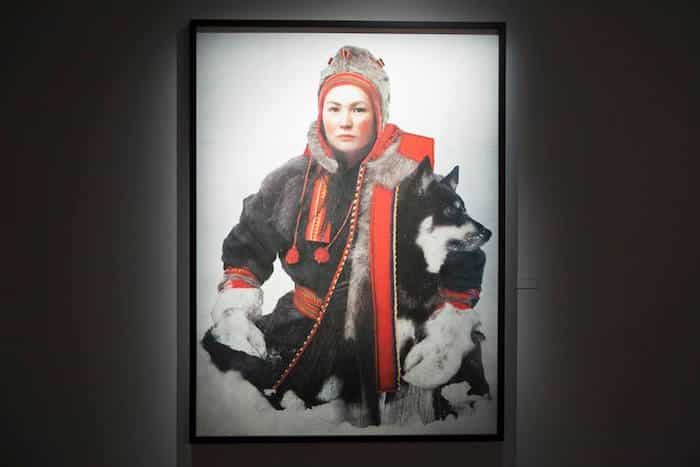 Fotografiska is one of the world's leading hubs for contemporary photography and boasts 4 large halls worth of work by both well-established artists as well as those who are less established. During our visit, Cooper & Grofer's series 'I Know Not These My Hands,' – which focused on colonial violence – was the most gripping while the works of renowned fashion photographer Patrick Demarchelier, who douses his models in a pale ethereal light and muted colours in his series 'Lumière', were the most captivating. Hungry? Head to the Fotografiska Restaurant on the top floor; not only are they dedicated to serving dishes filled with the most vivid seasonal ingredients, the restaurant also boasts a brilliant panorama of the district's waterfront. Truly a sight to behold.
Skansen Museum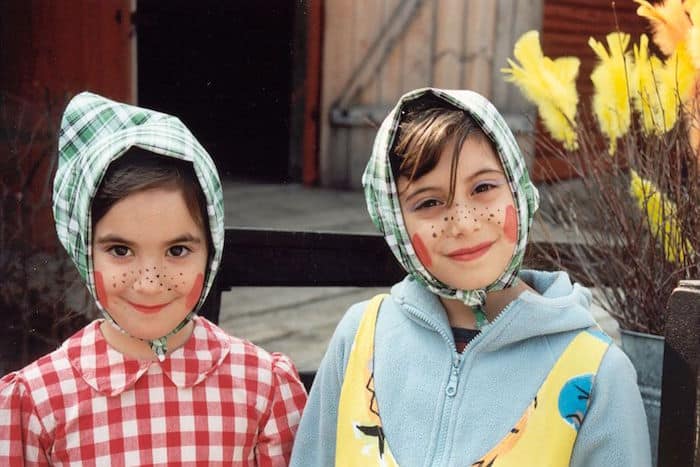 Originally built as a compound dedicated to agriculture and Sami culture (an indigenous Nordic group), Skansen Museum is the world's oldest open air museum today. Filled with rustic churches, farmsteads and town quarters that encapsulate 5 centuries worth of Swedish history, the Museum also houses a zoo filled with Nordic animals in their natural habitat. We have to say, visiting the zoo certainly made us feel like children again; we got super excited spotting adorable otters in the water and watching brown bear cubs wrestle after waking up from hibernation!
Food & Drink
Den Gyldene Freden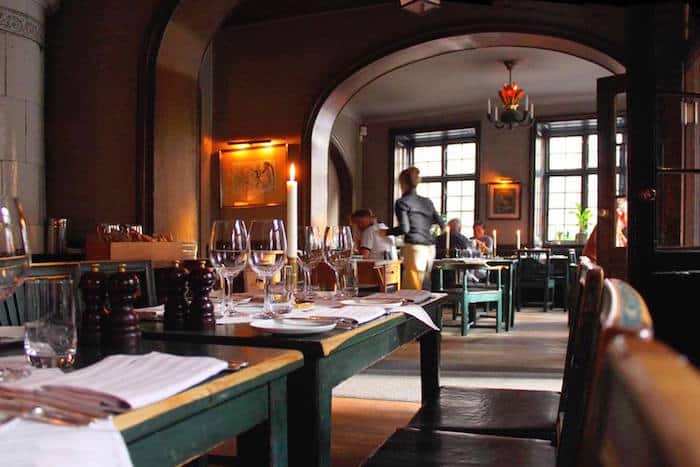 Translated as 'The Golden Peace', Den Gyldene Freden was established in 1722 and named after the treaty that ended the Great Northern War. It's also in the Guinness Book of Records for being the oldest restaurant in the world to retain its surroundings. With simple hardwood floors and stonewalls, the restaurant's interior is as charming as it is rustic, and this sense of timelessness is reflected in its menu. Expect traditional Nordic cuisine such as Reindeer meatballs with potato purée and lingonberries, a platter of Pickled and Baltic Herring with hard Västerbottens cheese and potatoes (a potent dish not for the faint of heart), and rich casserole of fish and shellfish.
If you're looking for a truly cultural experience, book yourself on the restaurant's Nobel Package, which includes an in-depth guided tour of the Nobel Museum and an exquisite three-course dinner.
MAX Burgers
If you've ever had a friend travelling across Europe, they would have undoubtedly told you about Swedish fast-food chain MAX Burgers. With an amazing assortment of delectable burgers – there are even 4 vegetarian options – and side dishes, MAX Burgers claims to use only fresh, high-quality ingredients, and this is something you can actually taste in the beef patties. Definitely worth a visit if you're looking for a more casual meal – try the Umami Halloumi Burger, the Brioche Burger, and the Crispy Bean Burger…all slathered with MAX's signature spicy dressing.
Robin Delselius Bageri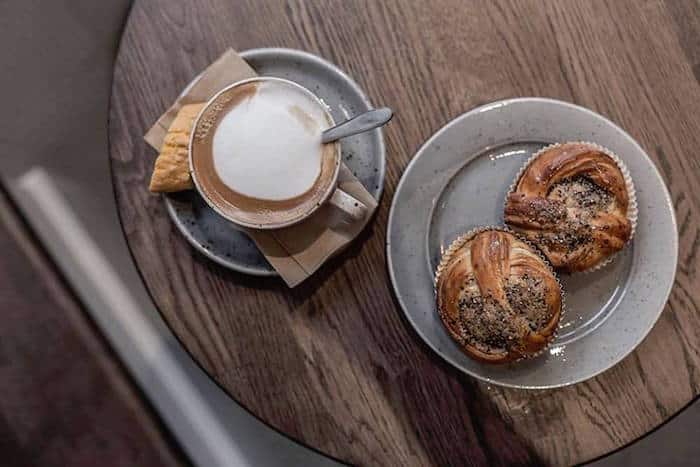 Originally a family bakery with over 30 years of history, Robin Delselius Bageri offers a wide selection of breads, pastries, and snacks. Encased in crunchy sourdough bread, the creamy Chicken and Cottage-Cheese sandwich was simply to die for, and we were overwhelmed by the dreamy Scandinavian desserts baked fresh daily – think bite-sized Swedish almond tarts known as Mazariner (our favourite variant had apples chunks and a light dusting of cinnamon), cinnamon buns, and the aromatic Cardamom Bun, which adds a fascinating citrusy, spicy dimension to a regular pastry.
The streets of Stockholm are also home to other outstanding bakeries and patisseries like Fabrique (a popular chain of wood-fired bakeries) and  Sturekatten. Be sure to try traditional desserts such as Princess Cake, a delightful sponge cake encased in bright green marzipan and Semla and luscious cream puffs that are usually only available throughout the periods of Lent and Easter.
Supermarkets & Delicatessens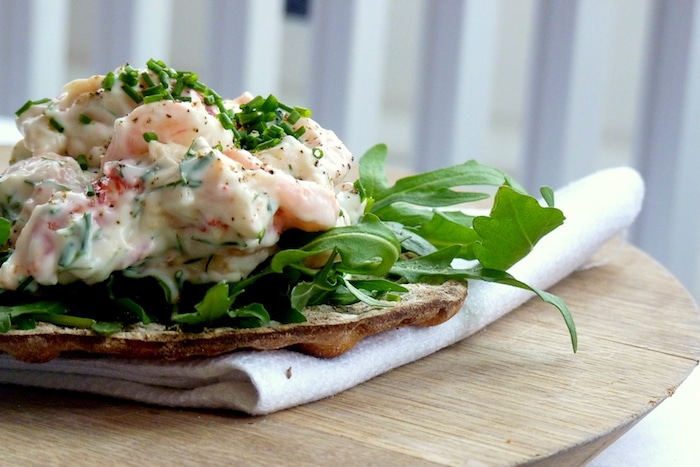 There's always something exciting about visiting supermarkets in different countries – you get insight into what the locals eat and how they prepare it. A quick trip into a nearby delicatessen allowed us to savour the traditional Swedish Skagenröra, a creamy prawn salad with mayonnaise and flavoured with dill. Needless to say, we bought a small pot back to our hotel and enjoyed it with fresh bread from a nearby bakery. In the supermarket, we picked up things like Leverpastej, a traditional liver paste made from pork liver and lard usually spread over bread and eaten with pickles, and tubes of Kalles Kaviar, a paste of smoked cod roe eaten as a condiments on sandwiches.
Shopping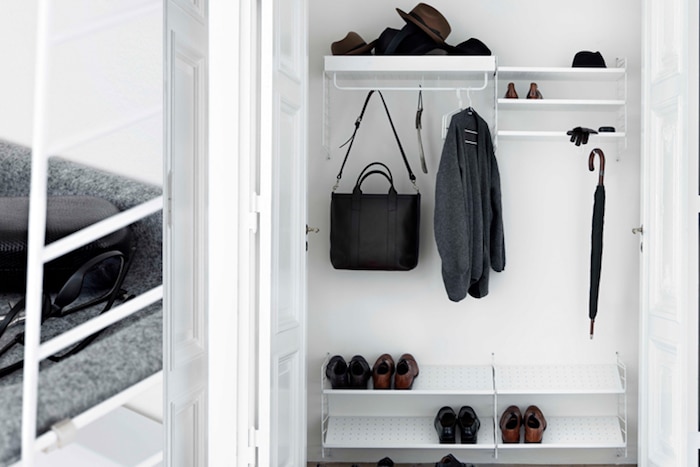 While many Swedish brands such as ACNE Studios and & Other Stories are known for embodying the traditional Scandinavian values of beauty, minimalism, and functionality, there's a more youthful (and affordable) side to shopping in Stockholm. Hit up brands such as Monki and Bicboc for trendy yet affordable pieces, pop by the hipster district of Sodermalm for vintage shops and independent designers.
If you're looking for a stylish souvenir to bring back with you, we highly recommend visiting Designtorget, which sells everything from copper kitchenware and city guidebooks to quirky jewelry and aromatic candles. Everything stocked here is made by local independent designers; so you'll be able to support someone who's passionate about their craft while picking up some sweet trinkets.
Top image courtesy of Pedro Szekely.