10 Questions with Anmari Van Nieuwenhove, Curator at Telok Ayer Arts Club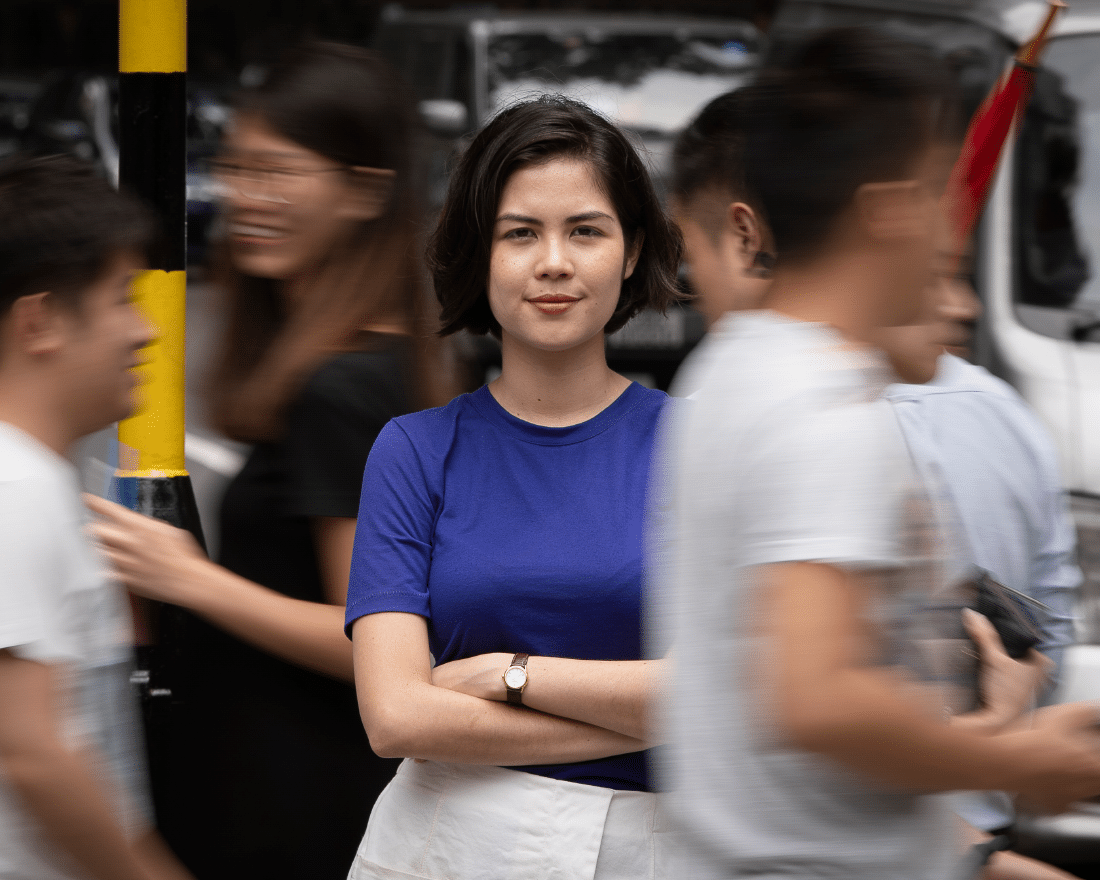 PUBLISHED October 29th, 2018 06:00 am | UPDATED May 18th, 2020 04:54 pm
Growing up with a mother who's an artist, Anmari Van Nieuwenhove would often sit in at the back of workshops and classes. This early dive into the arts would eventually lead her into assorted roles at the Singapore Art Museum, Singapore Biennale, and later at SPRMRKT, where she served as Arts Manager. Today, Anmari has taken up the mantle of Curator at Telok Ayer Arts Club, a new restaurant and unique arts space in Singapore that transcends the traditional 'white cube gallery' with art, music, food and cocktails. We chat with her to find out more.
Hi Anmari! What's your motto in life?
There's always two (or more) ways to look at things. I like this phrase: zen garden, ashtray. It basically means someone's trash could be someone else's treasure.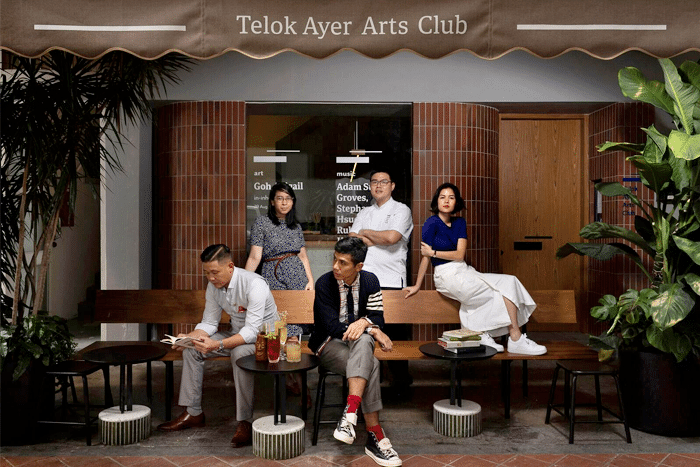 Your mother's an artist. How did that shape your upbringing?
I think it meant lots of dinner conversations about things artists care about: the world and what shapes our view of it; politics, film, books, emotion, inequality…in a way I was exposed to art early. We saw many plays and exhibitions, some memories of which still stick with me till today. She's a single parent, which meant having to juggle parenting and work. It also meant sitting in on lots of free art workshops for me! I was the stranger "student" at the back of class.
Tell us more about what you're doing at Telok Ayer Arts Club.
I speak to artists with my co-curator Kamiliah. We brainstorm, and think about what could work in the space, given its size, operational constraints, and most importantly its audience. The rest of it is logistics: planning, managing and being a handyman. A lot of it also includes talking to the team: they're crucial to making each show a success.
It's rather different from SPRMRKT.
Do you think so? It is, and yet in some ways it's a natural evolution of the brand, which has always had a longstanding passion for supporting the arts. At SPRMRKT though, the focus is on visual art simply due to the way the space is designed, and we work with primarily contemporary artists. At Telok Ayer Arts Club, we have room to do more, which is why we've decided to focus on multidisciplinary work and artists with more than one creative output, who can really experiment with different things.
The space is also more restrictive. Does that affect what you look out for?
It definitely matters because we work with what we have – but limitations and constraints can also be very helpful. You can't work without parameters, and there's where creativity really thrives. But yes, it affects it insofar as working with artists who understand the space, what we can offer, and our audience.
What kind of person does it take to be a curator?
It seems that today, anyone can be a curator. I think you need to be sensitive and a good listener. A good eye is helpful but taste is subjective, and can be developed or affected. It also helps to be able to change a lightbulb.
Telok Ayer Arts Club sounds like a community centre. What can a visitor to the space expect?
They can expect to be able to come anytime, any day, dress any way they want, and stay as long as they like! It's got coffee, all-day cocktails, and a simple menu of healthy but tasty classics. They can also expect to find something different each time, but hopefully something for everyone.
How'd the idea come about, anyway?
We've been in Telok Ayer as SPRMRKT for years now, and wanted to create a safe space for creativity and culture to thrive among the hustle and bustle of the city. We saw a growing appetite for nightlife and entertainment in the neighbourhood, and wanted to evolve the space into one with more varied and relevant entry points to the arts.
Your favourite dish and cocktail here?
So glad you asked! I always get the Locally-Bred Spatchcock and eat it bone-clean. My favourite cocktail is the Cherry Blossom, but I always recommend the White Lady as it comes with an amazing surprise.
Tell us more about the upcoming events and programmes.
Our upcoming show features a Singaporean who's lived abroad for the past decade, and has had a multitude of careers and talents. We'll be presenting a series of paintings by Ashidiq Ghazali, a pioneer in the hip-hop and drum and bass era back in the 80s. Before this he had been working in several advertising agencies in London.
He'll kick off festivities co-helming a DJ set in our first Kelab Malam ('club night' in Malay) on 26 October with other local nightlife veterans: our music director Mr. Has, Aldrin, and Brendon P. We will also debut Fort Romeau, a DJ from the UK on 16 November at our second Kelab Malam. It is year end after all!
Anmari is the curator at Telok Ayer Arts Club.