Singapore Cocktail Festival 2018 Part II: Happenings and Guest Shifts Around the City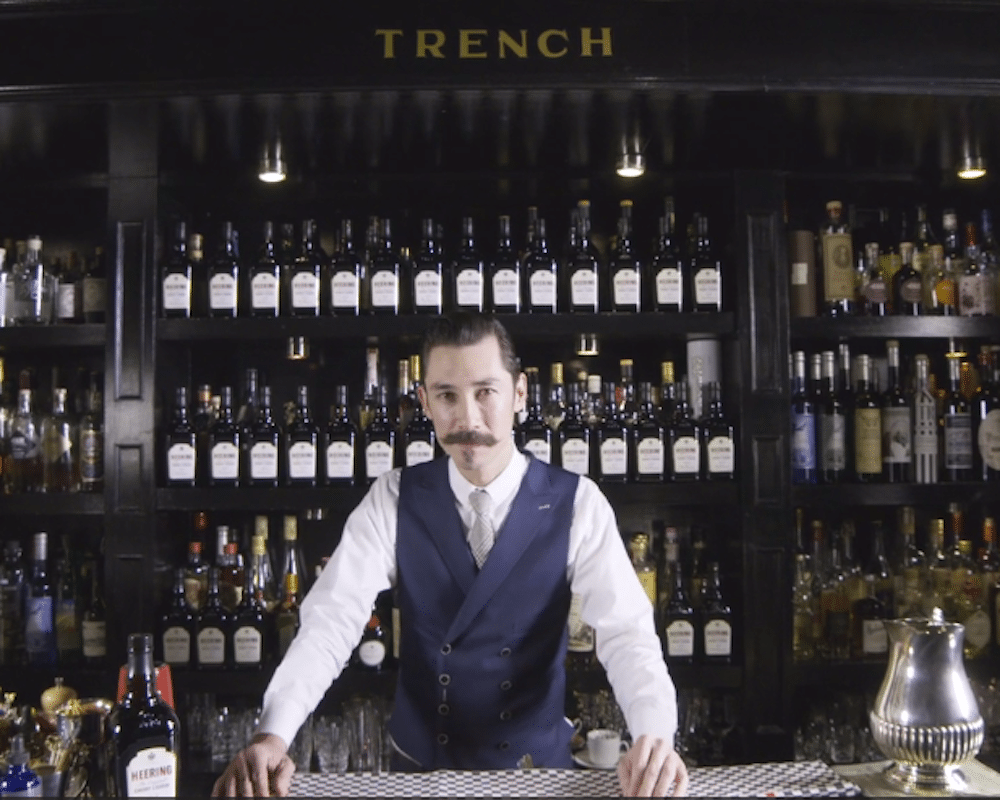 PUBLISHED May 8th, 2018 01:06 am | UPDATED May 18th, 2020 04:23 pm
Things might be done and dusted at the Festival Village, but the Singapore Cocktail Festival 2018 is still going strong this week with loads of guest shifts happening around the city, and many of them are by bars and bartenders recently honoured at 2018 edition of Asia's 50 Best Bars 2018. If you're very much spoilt for choice, we have the highlights for the rest of the week right here. And not to mention, if you have the Cocktail Passport, you can look forward to cheap(er) signature cocktails till 13 May! See the full list of participating bars here
Tuesday, 8 May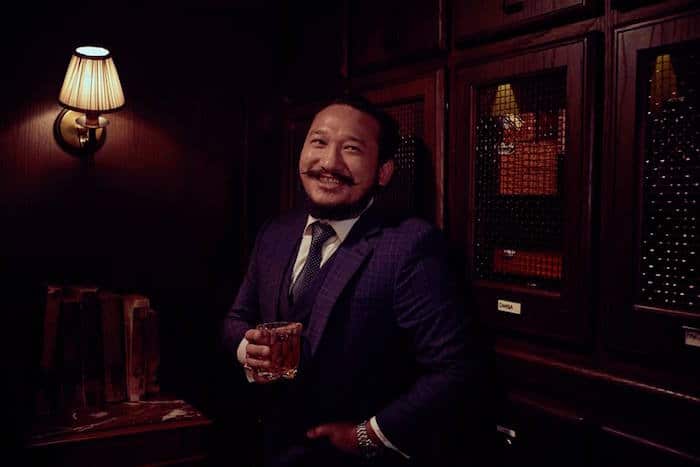 Start #boozedaytuesday at Fancy on North Canal Road for gin cocktails by the Bangkok contingent including Supawit "Palm" Muttarattana of Vesper and Ronnaporn "Neung" Kanivichaporn of Backstage Cocktail Bar. Shaking things up from 6pm to midnight, the event is also a hat tip to the popularity of Thai discos in Singapore; each customer gets a garland to hand on the bartender that served their favourite drink, and a Thai dessert to boot. Then head on over to Stockton Hong Kong at Smoke & Mirrors; from 9pm-11pm, Suraj Gurung will be dishing out their signature Minds Undone cocktails, which pay tribute to great writers who, like us, use liberal doses of loose libations as agents of creativity (write drunk, edit sober, as we always say).
Wednesday, 9 May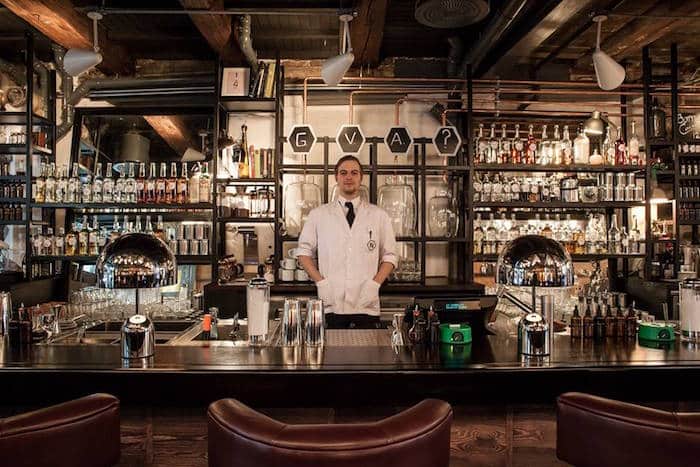 For a happy hump day, kick things off at Employees Only, where #FindTheLockerRoom – a collaboration bar between industry heavyweights Hidetsugu Ueno (Bar High Five, Tokyo), Colin Chia (Nutmeg & Clove, Singapore), Nick Wu (Bar Mood, Taipei) – will be popping up 6-9pm. In the mood for more gin? CIN CIN will be hosting Mauricio Allende, Kyrö Distillery's Southeast Asia brand ambassador for an hour-long masterclass ($45++) at 6pm and making Kyrö gin cocktails from 7pm. For a complete Finnish experience, the chefs at CIN CIN will be whipping up Finnish-inspired snacks just for the night. For more Scandinavian goodness, cap off the night at Origin Bar, where Maros Dzurus and Thomas Stenback from Oslo's Himkok Bar will be serving up unique cocktails with Nordic flavours from 7pm till late.
Thursday, 10 May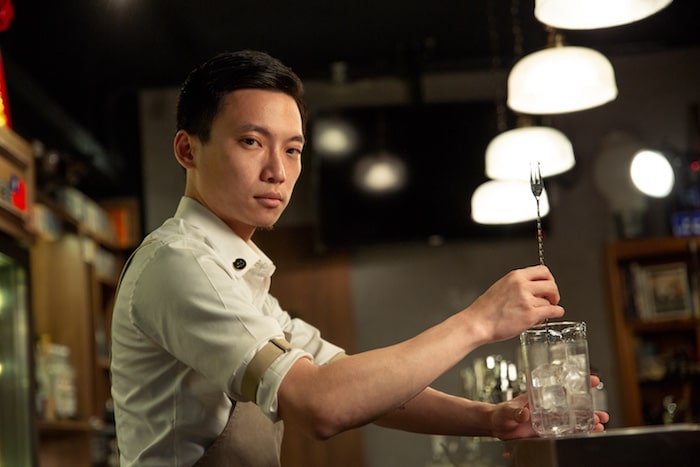 Gear up for the weekend with #thirstythursday! From 7pm-11pm, everyone's favourite Japanese mustachioed bartender Rogerio Igarashi Vaz – co-founder of Tokyo's Bar Trench and Bar Tram – will be entertaining your palates at Bob's Bar (Capella Singapore, Sentosa) with tipples like the Pisco Colada. In the city, Keong Saik Road's Neon Pigeon will be having Jeffrey Chang from AHA Saloon in Taipei. Expect his cocktails to pay homage to the Taiwanese locality and heritage.
Friday, 11 May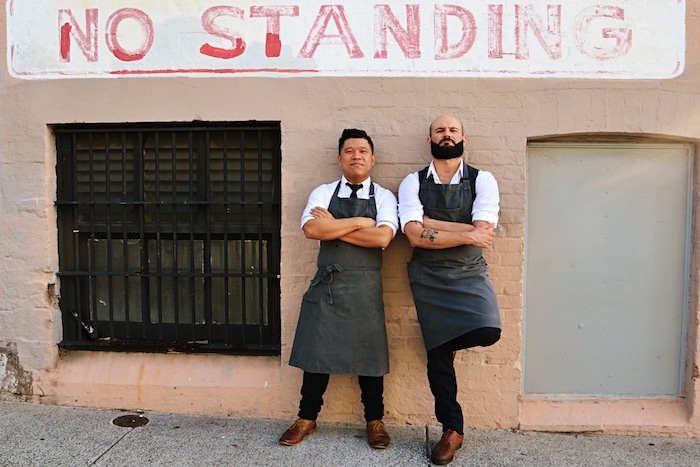 For a Seoul Special, Pat Park of speakseasy Le Chamber will be behind the stick at JW Marriott's Tonic Bar from 6pm to midnight. Look forward to special cocktails like the Cheeky Singapore Tinder (a dangerous Negroni-like cocktail with pandan and pineapple) and some of Le Chamber's best-loved favourites such as the Gatsby Martini, spiked with lavender bitters and truffle foam. Located just across the road, Tess Bar will be conspiring with David Ong of The Curator and OTO in Manila for some unpretentious tipples 7-11pm. In Chinatown, Charlie Parker's – hailing from Sydney – will be taking up a two-night residency at Gibson this weekend from 6pm. Their 10-drink menu is inspired by the need and the responsibility of sustainable bartending; try the Clarified Singapore Sling for good measure.
Saturday, 12 May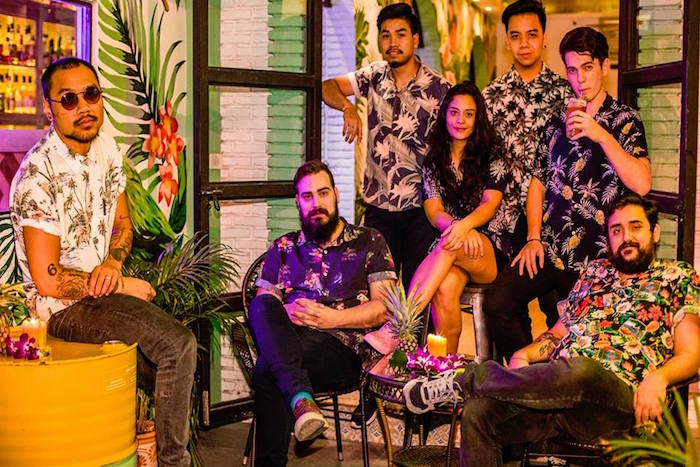 Whisky fiends, Sydney's drinking institution The Baxter Inn will be taking over Flagship from 7pm to 1am. Continue your night with the boys from Tropic City Bangkok – Sebastian De La Cruz and Philip Stefanescu – with a tiki-inspired guestshift featuring rum cocktails (would you expect anything less?) at Potato Head Singapore from 9pm till late.