Best Restaurants in Singapore: Top Dining Spots That Every Foodie Should Know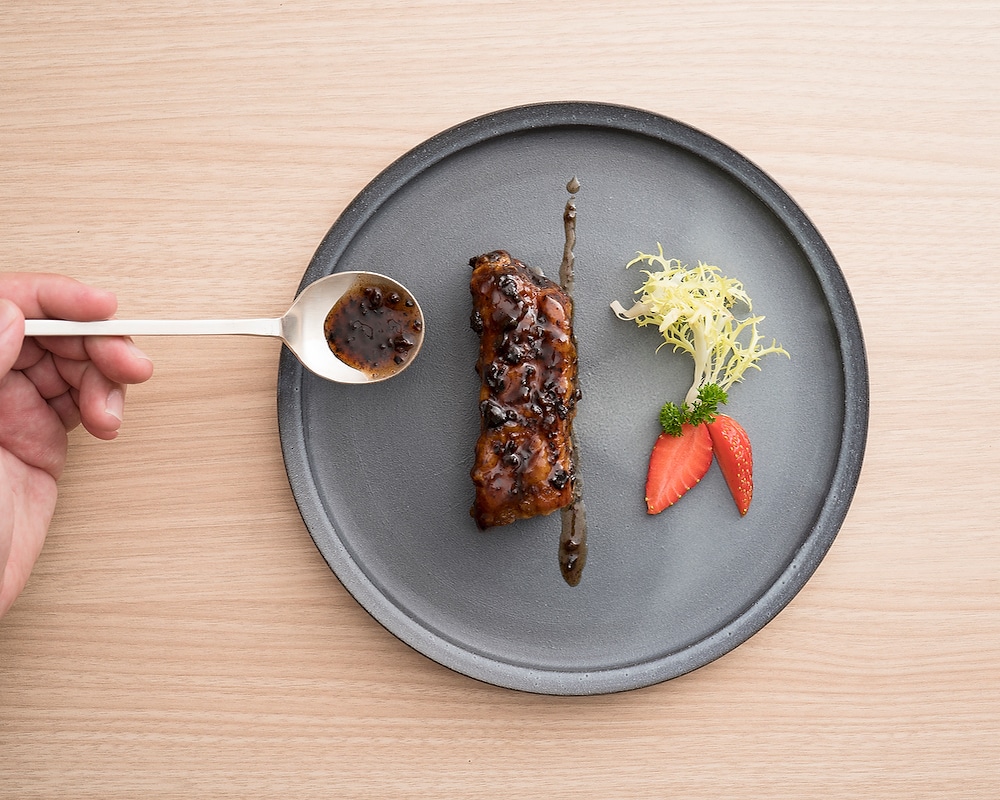 PUBLISHED April 24th, 2018 12:00 pm | UPDATED April 30th, 2018 04:32 pm
The best restaurants in Singapore, you say? That's a pretty bold claim, we know. After all, 'best' is always subjective to the individual's whims and preferences. You might not find all of Singapore's Michelin-starred restaurants nor all of the establishments that scored a spot on Asia's 50 Best Restaurants on this list, but these are 19 restaurants that Team City Nomads feel that every person who loves food should know about. And if you're a visitor to Singapore – apart from the incredible local food you should be trying – this can be your go-to list.
Disclaimer: Any restaurant we deem worthy of inclusion will be on this list regardless of whether the average cover is $40 or $400 per person. We suggest making reservations at least a few days in advance if you're planning to visit during peak hours.
Cook & Brew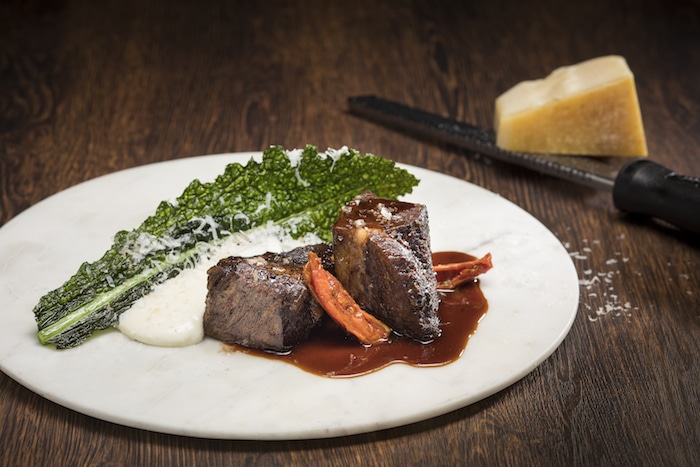 Helmed by Executive Chef Aaron Foster, Cook & Brew might be mistaken as a venue with a view that panders to the working crowd lusty for alcohol at the end of the day (they do affordable wines and spirits but they also have a respectable list of craft beers). Chef Aaron has utilised his background in international cooking well with a menu of his interpretations of classic bar grub such as Canadian mussels in green curry and whipped buffalo milk ricotta with truffle honey on hearty toasted bread.

Cook & Brew is located at Level 33, The Westin Singapore, Asia Square Tower 2, 12 Marina View, Singapore 018961, p. +65 6922 6948. Open Mon-Thu 11.30am-12am, Fri 11am-1am, Sat 5pm-12am. Closed Sun.
Rang Mahal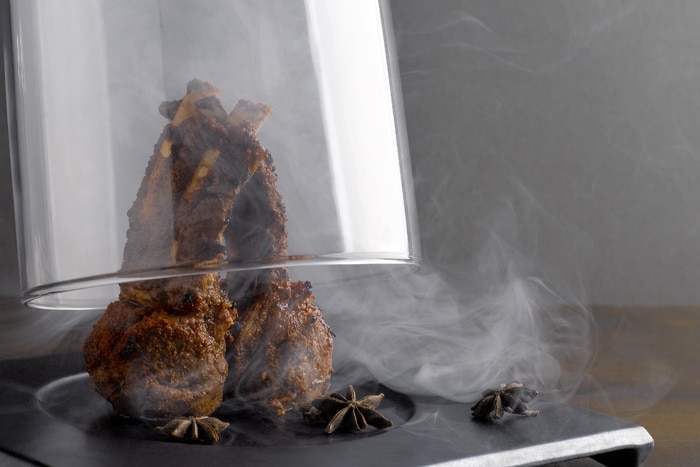 One of the few Indian fine dining restaurants in Singapore, Rang Mahal is known for their modern spins on Indian classics while retaining traditional flavours. Chef Milind Sovani (who has cooked for India's former PMs Indira Gandhi and Rajiv Gandhi) recently took us on a gastronomic tour of India with dishes like a tandoori fondue – think tandoor-grilled chicken kebabs and garlic naan cubes with cheese tomato makhni dipping sauce – and butter chicken bao.

Rang Mahal is located at Level 3, Pan Pacific Singapore, 7 Raffles Boulevard, Singapore 039595, p. +65 6333 1788. Open 12pm-2.30pm and 6.30pm-10.30pm daily.
Nouri 
There are many great restaurants with style in Singapore; substance is another thing altogether. One of the few that does both is Chef Ivan Brehm's Nouri. With a name based on the Latin word for nourishment and highlighting crossroads cuisine (inspired by shared culinary traits of different cultures around the world), you'll learn something when every course arrives, every dish is a conversation topic, and has the potential to bring you might bring you on a most subliminal trip down memory lane. See our review here.

Nouri is located at 72 Amoy Street, Singapore 069891, p. +65 6221 4148. Open Mon 6pm-12am, Tue-Fri 11.30am-3pm, 6pm-12am. Closed Sundays. Last orders are 2.30pm and 10.30pm for lunch and dinner respectively.
Burnt Ends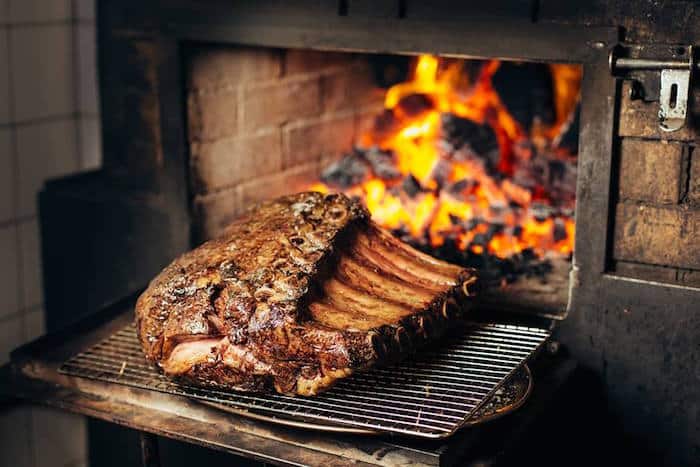 The best parts about Burnt Ends are the simplicity of the concept, and the flawless execution by Chef Dave Pynt and his team. Oh, and apart from a couple of tables at the back for larger groups, the narrow shophouse setup on Teck Lim Road over one long counter means you get to see the magic up close. Despite the meat specialties, the vegetables – especially those burnt leeks with hazelnuts and brown butter – and fish options are equally impressive. We've never left hungry or sad, and neither will you.
Burnt Ends is located at 20 Teck Lim Road, Singapore 088391, p. +65 6224 3933. Open Tue-Thu 6pm-12am, Fri-Sat 12pm-2.30pm, 6pm-12am. Closed Sun and Mon.
Yàn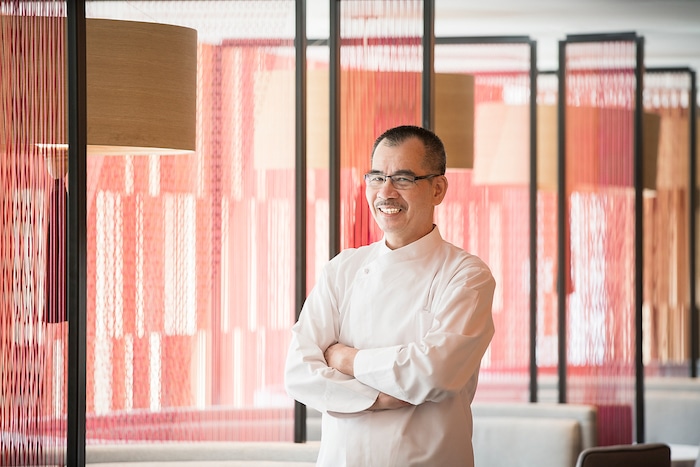 Living up to its name (宴, meaning a convivial feast in Chinese), this elegant restaurant at National Gallery Singapore recently welcomed a new chef whose arrival has subtly expanded and refreshed the restaurant's culinary ideals. That doesn't change the rich, deep, Cantonese flavours it so espouses like in their signature roasts and double-boiled soups, though now diners can look forward to 'private-dining kitchen' style dishes inspired by Master Chef Lai Chi Sum's Hong Kong origins and a philosophy of cooking from the heart.
Yàn is located at #05-02 National Gallery Singapore, 1 Saint Andrew's Road, Singapore 178957, p. +65 6384 5585. Open daily 11.30am-2.30pm, 6pm-10.30pm. 

Yàn is located at #05-02 National Gallery Singapore, 1 Saint Andrew's Road, Singapore 178957, p. +65 6384 5585. Open daily 11.30am-2.30pm, 6pm-10.30pm.
Cheek by Jowl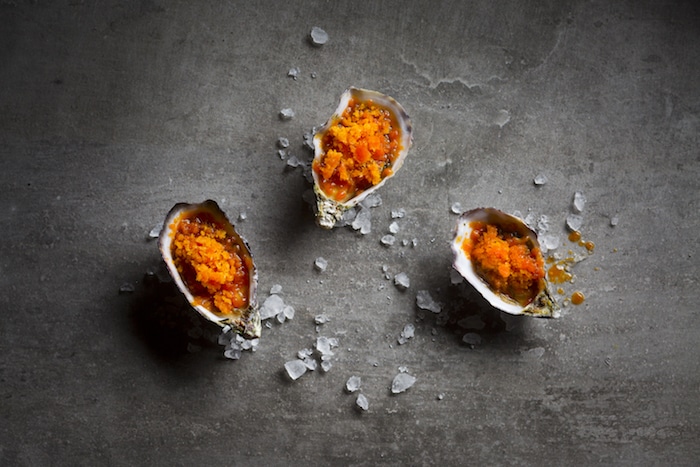 Despite being the first Sri Lankan chef to receive a Michelin star last year, Cheek by Jowl's Chef Rishi Naleedra is one of the humblest chefs we've ever had the pleasure of meeting. His menu sees humble ingredients don't right – casual, but not sloppy; gentle but not emasculated. Cheek by Jowl is also exceedingly value for money with their two-course set lunch for S$38++ and the five-course Chef's Tasting Menu at S$88. See our review here.

Cheek by Jowl is located at 21 Boon Tat Street, Singapore 069620, p. +65 6221 1911. Open Mon-Fri 12pm-2.30pm, 6pm-10.30pm, Sat 6pm-10.30pm. Closed Sun.
Folklore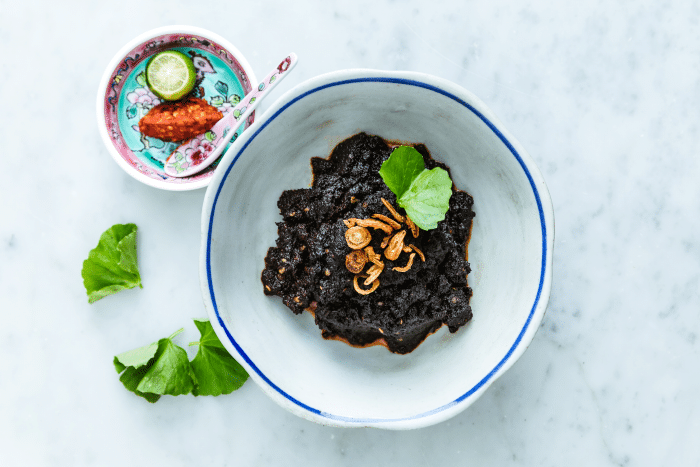 Known to be one of the Singapore's most skilled executors of Eurasian-Peranakan cuisine, Chef Damian D'Silva delighted his fans when he set up shop in August last year at the modest Destination Singapore hotel. Dining at Folklore is like being guests at Damian's family dinner – hearty, warm, and nostalgic in sentiment – and not to mention the food (from the spicy four-angled bean salad to the chocolatey sambal buah keluak fried rice) is pretty amazing too.

Folklore is located at Destination Singapore Beach Road, 700 Beach Road, Singapore 199598, p. +65 6679 2900. Open daily 12pm – 2.30pm, 6pm – 9.30pm.
Mitzo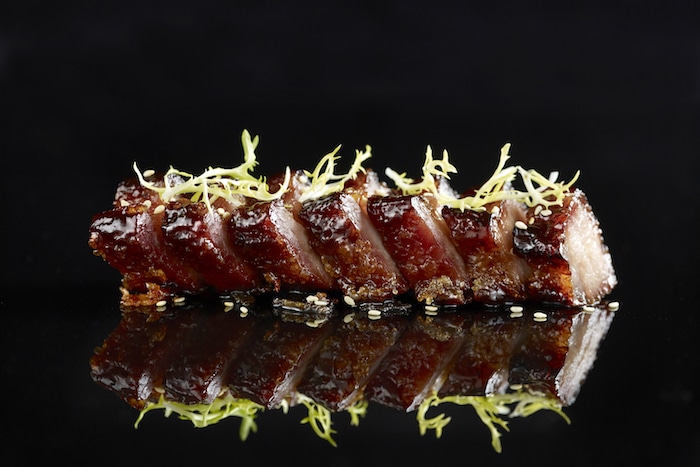 Call us skeptics, but we weren't sure about Mitzo when they opened in late 2014 with a focus on Cantonese cuisine and artisanal cocktails. Executive Head Chef Nicky Ng (who was previously Executive Chef de Cuisine at the Michelin starred dining Hakkasan in New York City) won us over soon enough with his modern yet familiar and comforting dishes, accompanied by inventive Asian-inspired cocktails concocted by Head Bartender, Azlam. The special barbecued pork with a lovely crunchy caramel glaze is to die for.

Mitzo is located at Level 4 Grand Park, 270 Orchard Road, Singapore 238857, p. +65 6603 8855. Open daily for 12pm-2.30pm, 6.30pm till late.
Odette
Presenting contemporary French fine dining at its best, Odette is Chef Julian Royer's tribute to his maternal grandmother. Backed by the Lo & Behold Group, dining at Odette is a visual and gastronomic spectacle with the magic of chefs at work visible through the glass-enclosed kitchen, the soft and elegant colour palette of the interiors, and the aerial art installation in the main dining hall by local artist Dawn Ng. The food is out of this world, especially the lip-smacking traditional French sauces.
Odette is located at National Gallery Singapore, #01-04, 1 Saint Andrew's Road, Singapore 178957, p. +65 6385 0498. Open Mon 7pm-9pm (last seating), Tue–Sat 12pm-1.30pm, 7pm-9pm (last seating). Close Sun and public holidays.
Humpback
The Jigger & Pony Group might have just opened Caffe Fernet last month, but that doesn't stop Humpback from being number one. Besides the best freshly shucked Northwestern Pacific oysters (that go for half price on Monday), Executive Chef Polo Seah serves up a delicious menu where even folks who don't eat veggies will volunteerily have them (you know what I mean if you've had the burnt cabbage or the kale salad). Oh, and that lobster roll is a must.

Humpback is located at 20 Bukit Pasoh Road, Singapore 089834, p. +65 9772 9896. Open Mon-Fri 5pm-12am, Sat 5pm-11pm, Sun 11am-3pm.
FOC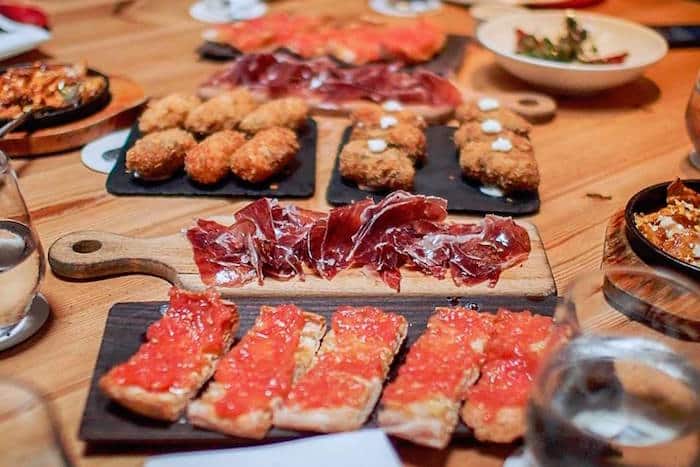 When FOC opened with the dream team of Nandu Jubany (formerly Head Chef of Foodbar Dada) and Catalunya's former Head Bartender Dario Knox in 2015, we were enamoured by the Catalan flavours of the dishes and the cocktails. The group has gone strength to strength so far, having opened the beachfront FOC Sentosa, casual Orchard Road tapas joint Pim Pam by FOC, and speakseasy The Other Room since. Must eats at FOC include the patatas bravas and the slow cooked octopus.

FOC is located at 40 HongKong Street, Singapore 059679, p. +65 6100 4040. Open Mon-Thu 12pm-2pm, 6pm-11pm, Fri-Sat 12-2pm, 6pm-12am, Sun 6pm-11pm.
Artichoke
Turning eight this year, Artichoke was one of the original brunch spots in Singapore (before brunch became a thing) with its deviant Middle Eastern fare. Chef-Owner Chef Bjorn Shen, a proud driver of the 'dude food' movement in the city, has returned to Artichoke's kitchen recently to launch a revamped dinner menu with highlights like the hot skillet prawns with green harissa and the Iraqi spiced mushroom dip.

Artichoke is located at 161 Middle Road, Singapore 188978, p. 6336 6949. Open Tue-Fri 4pm-9.45pm (last order), Sat-Sun 11.30am-2.45pm,46pm-9.45pm (last order). Closed Mon.
Sushi Kimura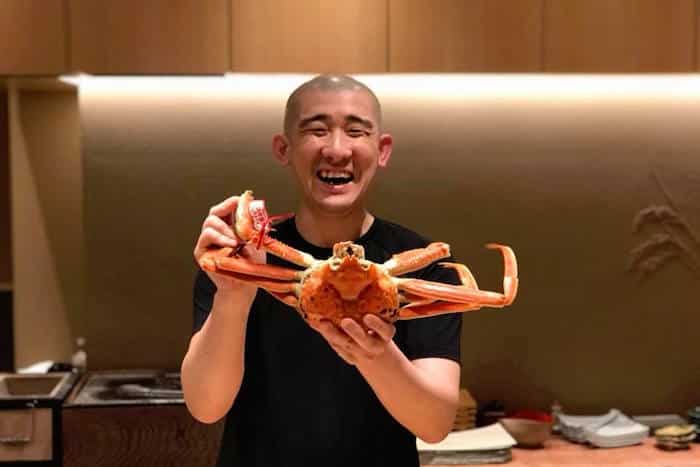 Timoo Kimura is probably Singapore's most affable sushi chef and his 22-seater fine-dining sushi-ya in the quieter end of Orchard is where he receives diners with great congeniality. Fresh and quality seafood and meats aside, Chef Kimura goes to making sure that even the basic ingredeints like rice and vinegar are carefully curated. If you're looking at the more affordable omakase lunch, be prepared to book ahead.
Sushi Kimura is located at #01-07 Palais Renaissance, 390 Orchard Road, Singapore 238871, p. +65 6734 3520. Open Tue-Sun 12pm-3pm (last seating 1.30pm), 7pm-10pm (last seating 8.30pm).
TONO Cevicheria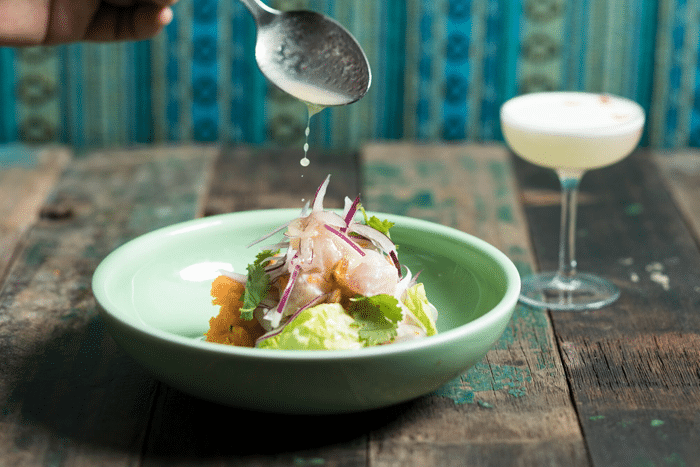 The first authentic Peruvian cevicheria in this part of the world, Peruvian Chef Daniel Chavez (previously of the now-defunct Santi Santamaria in MBS and Ola) is finally waving the flag for the food he grew up with. Vibrant and boldly flavoured – after all, Tono means party – we love every part of the menu, from the ceviches with sustainable line-caught fish to the causa (a Peruvian dish of loaded potato mash). See our review here.
TONO Cevicheria is located #01-49/50, Duo Galleria, 7 Fraser Street, Singapore 189356, p. +65 6702 7320. Open Tue-Fri 12pm-3pm, 6pm-10pm, Sat 12pm-3pm, 6pm-11pm, Sun 12pm-3pm. Closed Mon.
Moosehead Kitchen & Bar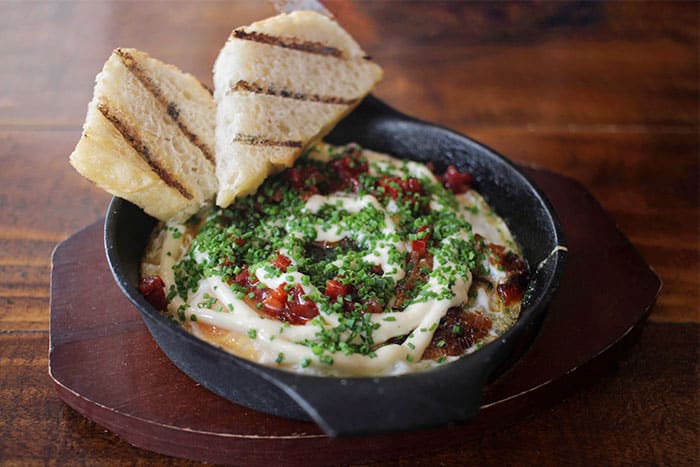 Practically an institution on Telok Ayer Street, Moosehead Kitchen has been a go-to spot in the CBD for fine-casual lunches and hearty dinners of delightful Mediterranean dishes, many of them making use of the Inka charcoal oven. The owners have also opened the more refined Maggie Joan's on the back of Amoy Street, but we still love the well-priced and well-sized plates that cater to vegetarians and carnivores in spite of the small menu.

Moosehead Kitchen & Bar is located at 110 Telok Ayer Street, Singapore 068579, 6636 8055. Open Mon-Fri 11.30am – 2.30pm, 6pm – 10.30pm, Sat 6pm – 10.30pm.
Binomio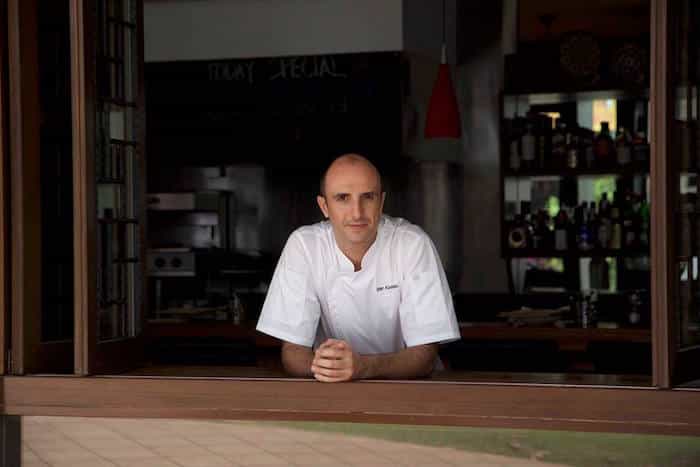 The Spanish tapas boom might be over in Singapore, but Binomio on Craig Road is still going strong (which says a lot about it). Whether you're seated at the lively tapas bar or their classy, contemporary dining room, Binomio always delivers spectacular food, be it classic Spanish bar grub or unusual dishes from La Rioja in the northern region of Spain, the hometown of the Executive Chef Jose Alonso.

Binomio is located at#01-02 Craig Place, 20 Craig Road, Singapore 089692, p. +65 6557 0547. Open Mon-Fri 12pm-1.45pm (last seating), 6pm-10.30pm (last seating), Sat 6pm-10.30pm. Closed Sun.
Bakalaki Greek Taverna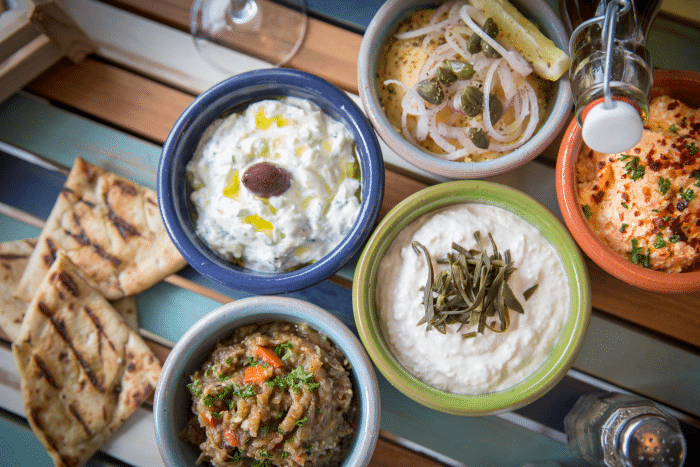 Helmed by Executive Chef Spiros Palaiologos, formerly of local Mediterranean culinary institution Blu Kouzina, Tiong Bahru's Bakalaki takes pride in keeping true to traditional recipes, even when it comes to ingredients as most are directly imported from Greece. Whether you feel like the comforting house-baked pita with fragrant dips like classic tzatziki yoghurt and taramosalata (an emulsified white cod roe dip) or delicious chargrilled octopus, you're sure to leave satisfied. See our full review here.

Bakalaki Greek Taverna is located at 3 Seng Poh Road, Singapore 168891, p. +65 6836 3688. Open Mon-Thu 6pm-1am, Fri-Sun 12-2.30pm, 6pm-1am.
Luke's Oyster Bar & Chop House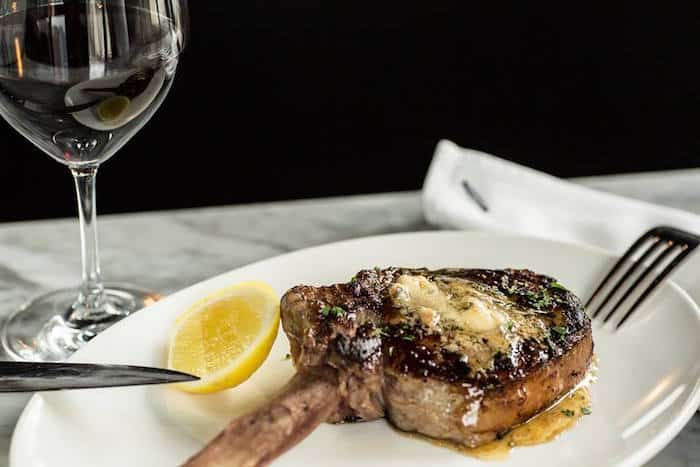 The folks at Luke's Oyster Bar & Chop House are enjoying a quiet success that most, if not all, restauranteurs in Singapore dream of. After two restaurants in the CBD and the Orchard Road shopping district, Blue Label Pizza opened earlier this year on Ann Siang Hill. The secret? Excellent execution and consistency every single time.
Luke's Oyster Bar & Chop House is located at 22 Gemmill Lane, Singapore 069257, p. +65 6221 4468 and #03-02, The Heeren 260 Orchard Road Singapore 238855, p. +65 6733 4813. Gemmill Lane open Mon-Sat 12pm-12am (last order 11.45pm), closed Sun. The Heeren open Mon-Sun 12pm-10.30pm (last order 10pm).
Top Image: Yan, Baked Pork Ribs with Black Olives