Restaurant Review: Violet Oon Singapore's New Outlet At ION Orchard is a Homage to Homely Dining Experiences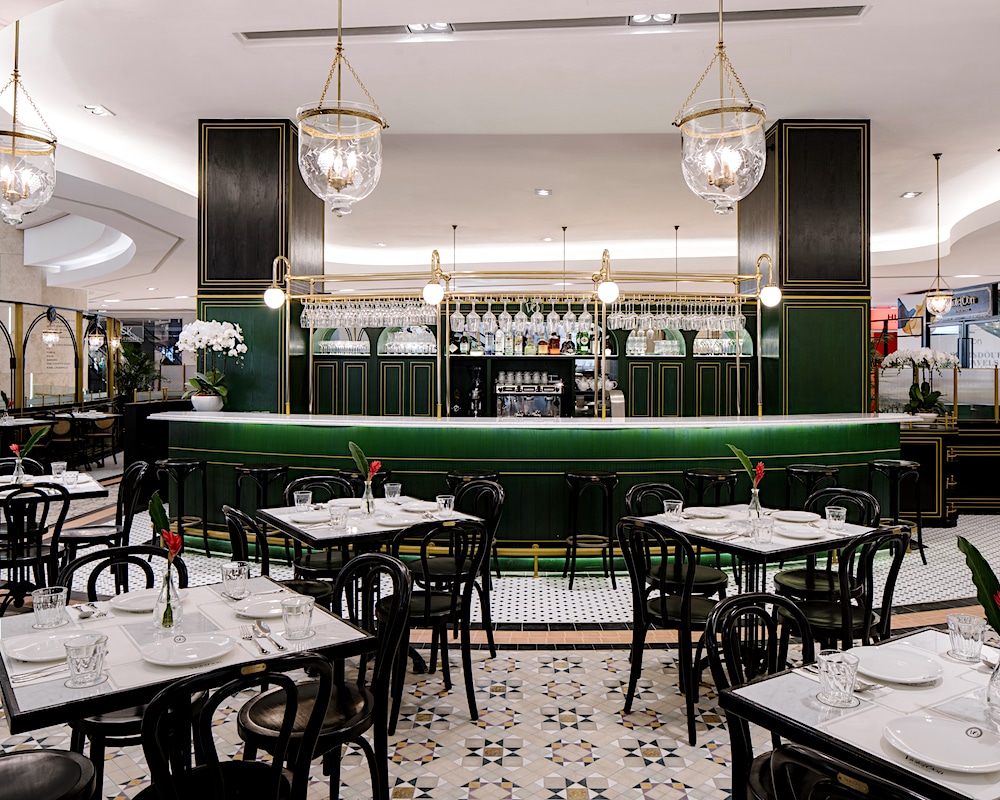 PUBLISHED January 2nd, 2019 01:39 pm
Hearty, homely meals are making a comeback with Violet Oon's newest outlet on level three of ION Orchard, following her other restaurants at Bukit Timah, National Gallery Singapore, and Clark Quay. Despite the casual vibes and comfort food, the mostly sophisticated crowd that frequents ION won't feel out of place with the brasserie's sleek, open design.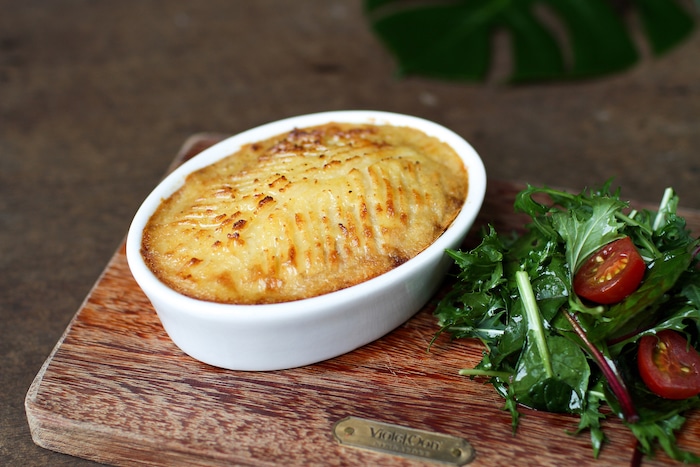 If you're looking for delicate platings or contemporary flavors, look elsewhere. Their Hainanese Pork Chop ($34++) was a magical and homely experience of crisply Kurobuta pork loin that melts in your mouth, but at first glance, it looked like a typical meal you'll find in Western food stalls at local hawker centres. But Violet Oon at ION Orchard is not where you judge a book by its cover. The attention to quality and flavour speaks volumes, telling of Violet Oon's hard work, mastery, and love for her Peranakan heritage.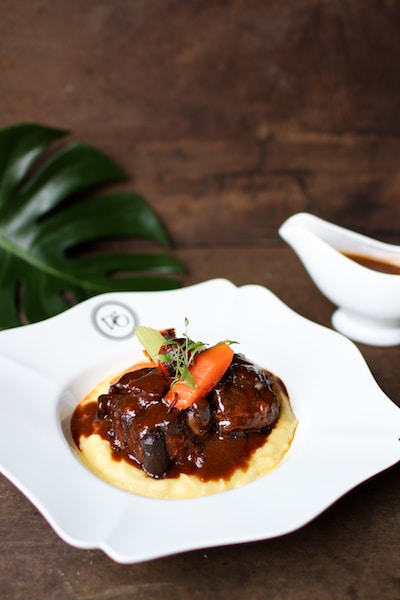 My favourite dish has to be the Oxtail Stew ($42++) – a generous serving of tender oxtail (the meat practically slips off the bone!) in a velvety brandy reduction on  mashed potatoes.
VO's Shepherd's Pie with House Salad ($24++) is a classic – and nostalgic – dish that can't be omitted in a review. Just recalling the slightly scorched tips of the golden mashed potato makes me salivate, and it's the perfect complement to the flavoursome slow-braised minced beef beneath.
The ION outlet is also home to their first retail expression, where you can purchase freshly baked treats like their Gula Melaka Coconut Crunch ($16/120g or $30/240g) and Homemade Pineapple Tarts ($28), or even authentic Nyonya Kaya ($12.50).
There's a casual bar as well, similar to what's at Violet Oon Satay & Grill in Clarke Quay, though having a bar open all day inside ION Orchard is certainly a more novel idea that tickles our daytime drinking fancies. Spearheaded and developed by Violet Oon's son, Yiming, expect refreshing and locally inspired drinks like Violet's Old Fashioned Homemade Ginger Beer ($9++) – which is quite literally made at home, as Violet shared how Yiming's room was filled with bottled gingers and more. Other equally refreshing drinks to try are Kesturi Sour ($16++), a take on the classic whisky sour with kesturi lime juice, and the Guava Bellini ($22).
To end both your meal and this piece on a sweet note is Violet Oon's range of desserts. Amongst their selection of absolutely sinful treats, what takes the cake (pun intended) is the Kueh Beng Kah ($13++), a fresh tapioca cake infused with coconut cream, served with a side of coconut milk and a generous drizzle of Gula Melaka sauce.
Moist and subtly sweet, it caters to those who don't particularly enjoy rich desserts, while its chewy texture is a playful treat in your mouth. But if you still prefer the good ol' sponge cake with a local twist, go for their Gula Melaka Tea Cake with Coconut Ice Cream ($15++) or the Horlicks Cake ($46, six inches), which is available to order as a whole cake or by the slice.
Violet Oon at ION Orchard is located at ION Orchard #03-28, 2 Orchard Turn, Singapore 238801, p.+65 9834 9935. Open daily from 10am – 10pm (last order at 9.30pm)