9 Things To Do In Bali This Month: March 2020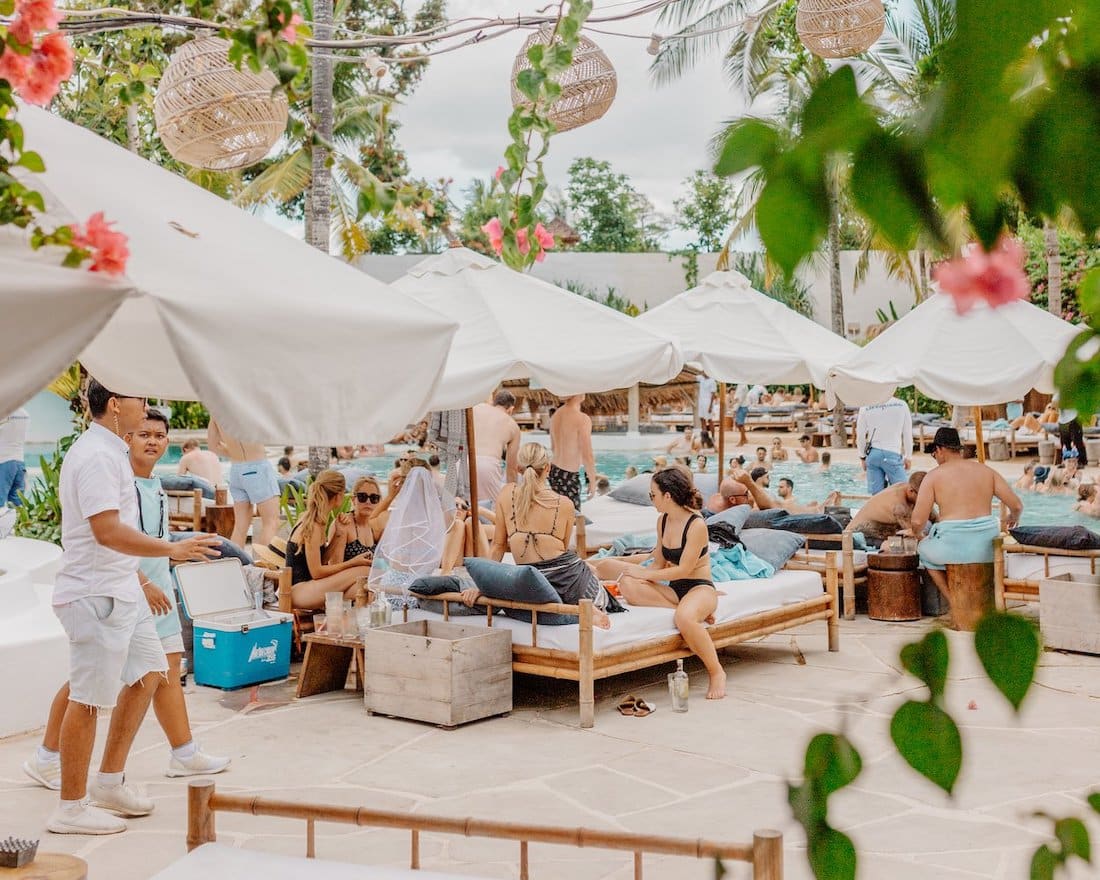 PUBLISHED February 27th, 2020 05:00 am | UPDATED May 18th, 2020 05:34 pm
This month, like how Indonesia is the only country in the region seemingly unaffected by the coronavirus, Bali has plenty to offer the party people and spirituality seekers. Let your hair down at sunset chill out, groove to Black Coffee's Afropolitan tunes, get yourself a new tattoo, or find inner peace at a seven-day silent retreat and do 100 hours of yoga. Plus, the annual BaliSpirit Festival returns with a line-up of international music acts and healing huts.
Phoenix Sundays with Black Coffee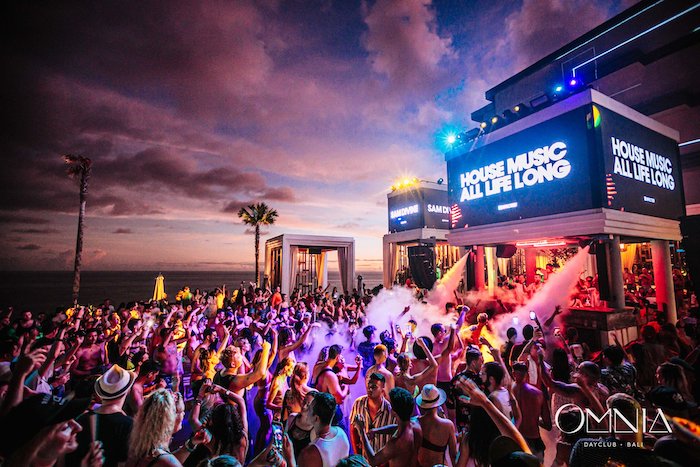 Afropolitan house act Black Coffee makes an appearance at OMNIA for an eclectic, future-focused performance. With five studio albums under his belt, the South African DJ and record producer mixes beautiful sonic tracks that flow into each other seamlessly. Get there early in the afternoon and immerse yourself in one of the most exciting house music venues on the island, with a spectacular view to boot.
When: Sunday, 8 March 2020, 11am – 10pm
Where: OMNIA Dayclub Bali, Uluwatu

Entry: IDR500k per person, tickets available here.
Deus Taco & Tattuesday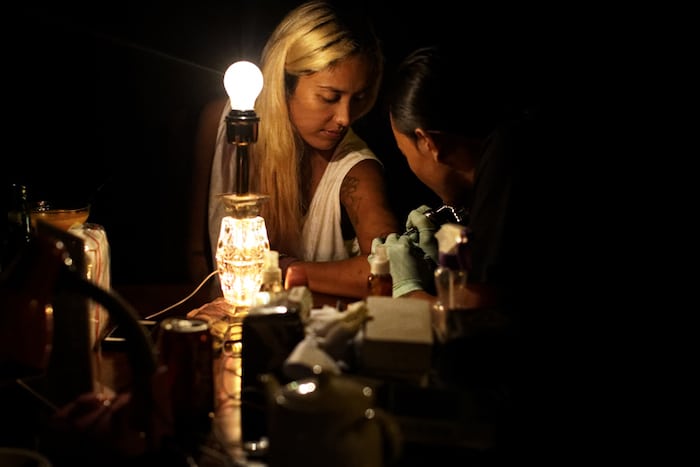 Remember the three Ts? If you're saying tacos, tequila, and tattoos – spend the second Tuesday of March at Deus Bali. Vibe to good music while getting yourself inked by some of the most talented tattoo artists in Bali – for the price of a beer and taco. To numb the sting, hit the Jose Cuervo drinks specials, or wolf down tacos by the platter. The 30-minute ink sessions fill up fast, so head down early to secure a spot.
When: Tuesday, 10 March 2020, 6pm – 11.59pm
Where: Deus Bali, Denpasar
Entry: Free, see here for more information.
7 Days Silent Meditation Retreat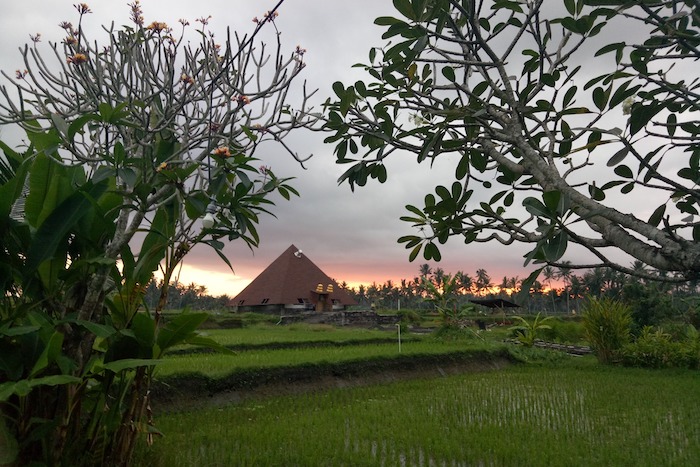 Find inner peace and joy in complete silence at this meditation retreat at the Bali outpost of Yogi Manoj Ji's Pyramid Yoga School. For seven days and six nights, you'll learn to turn inward and create harmony in your physical body, thoughts, and emotions with silent meditation, and mindful eating and walking. The retreat will also take participants on a one-day nature tour of the island.
When: 13 March 2020 to 19 March 2020
Where: Healing Pyramid of Bali, Ubud
Entry: From US$450 per person, includes six nights accommodation and breakfast, lunch, and inner daily. See here for more information.
Sunday Grill & Chill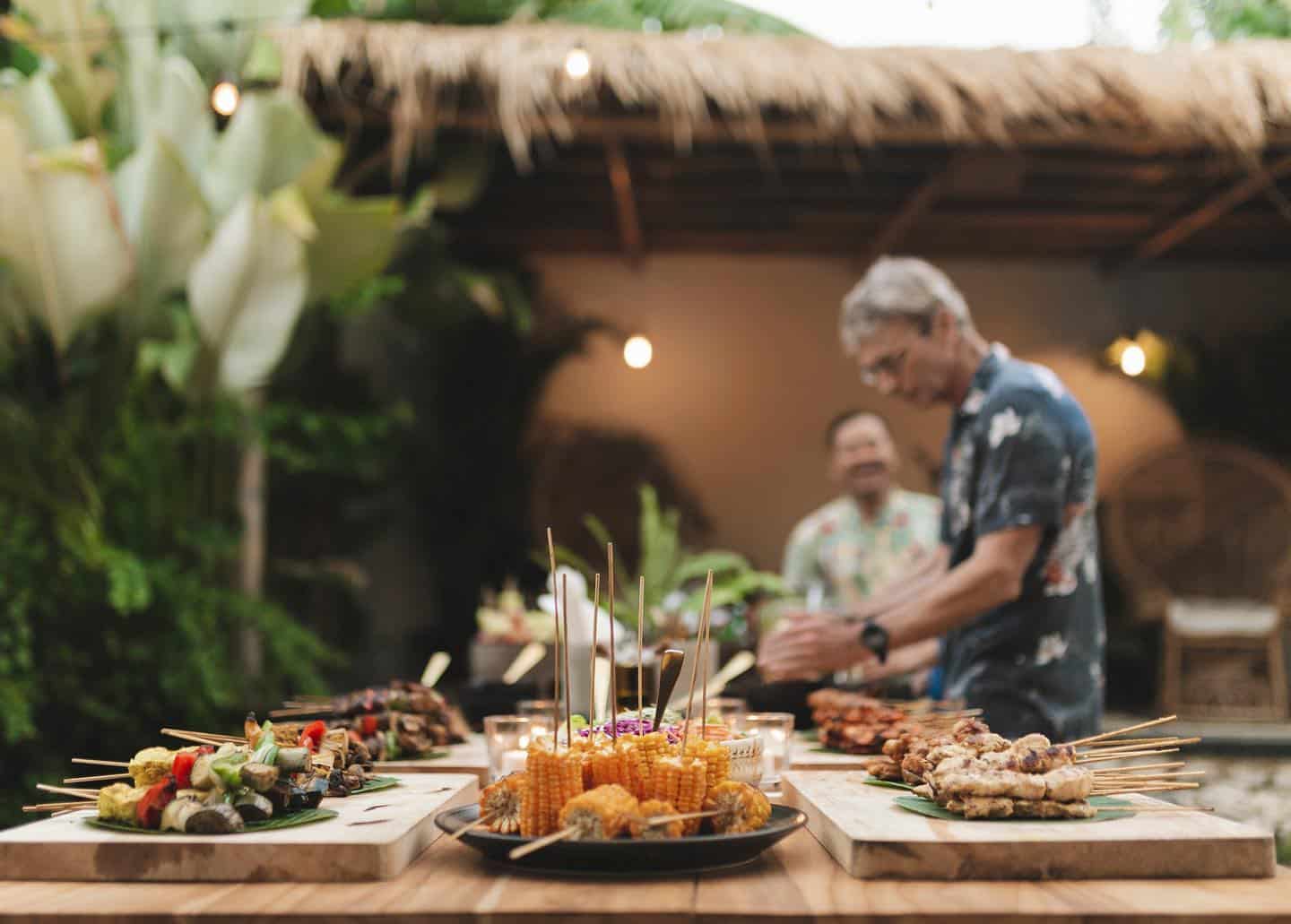 Nothing beats a good ol' BBQ to end the weekend. Dreamsea Canggu is serving up a scrumptious grill buffet, with free-flow Bintang and Sangria to match. Head over with your pals and enjoy the cook out with live acoustic bands by the pool, or even try the open mic. Make Sundays great again!
When: Sunday, 15 March 2020
Where: Dreamsea Canggu, Badung
Entry: From IDR250k per person, see here for more information.
100hr Expression YTT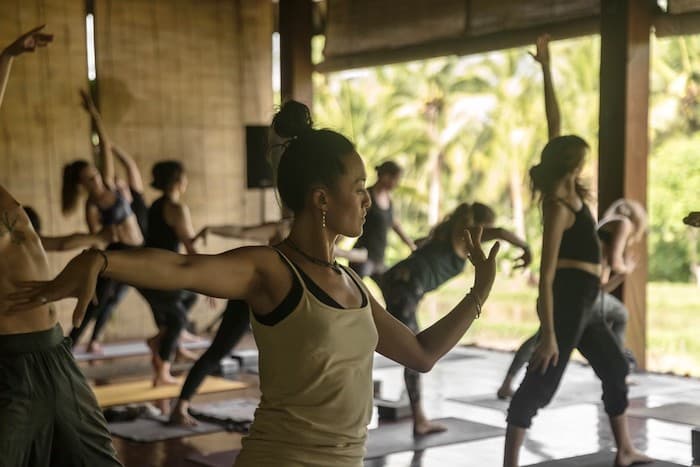 Looking to level up in your yoga practice? Join this non-residential yoga training course at one of the most respected studios in the world. Set in the heart of town with a host of international teachers, you'll learn the tools to lead inspirational yoga classes for your own students. Vegan cafes, health food stores, and massage spas are also within footsteps of the shala for your every need.
When: 17 March to 31 March 2020
Where: Radiantly Alive, Ubud
Entry: £1800, click here for more information.
S U A R A Rainforest Pavilion Vol V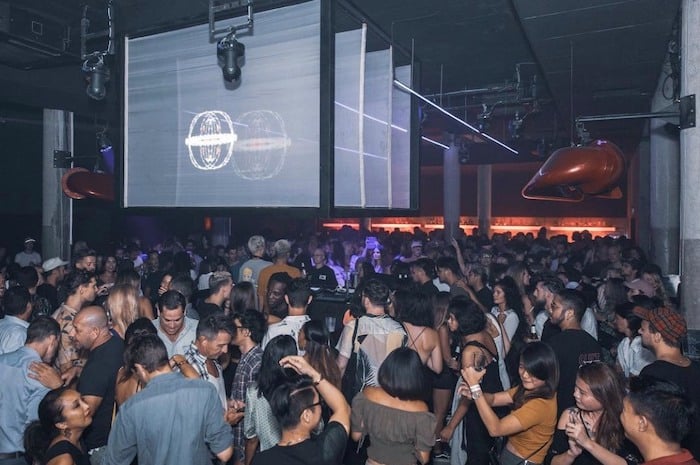 Join DJs DWNTA, Jaux Ion, SOLFELIX, and HALIM ARDIE B2B YOGV for a sunset-to-sunrise party at S U A R A Rainforest Pavilion Vol V. Hosted by Joy Collective, Rainforest Pavilion is an immersive art installation that combines activism and music to save the world's rainforests. Party it up at this 'techno for charity' event while doing good, too.
When: Thursday, 19 March 2020, 11pm – 5am
Where: Vault Bali, Denpasar
Entry: Free before midnight, IDR150k after with a drink, click here for more information.
A Quest For Meaning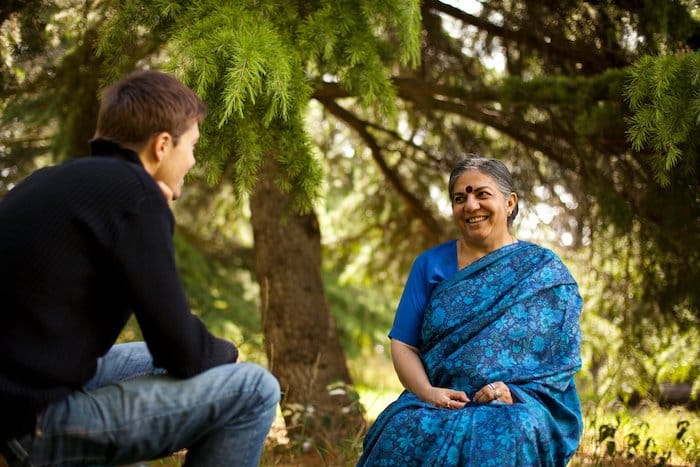 Spend a thoughtful evening over a screening of the indie documentary A Quest For Meaning, a visual journey undertaken by two childhood friends to meet those who are building the world of tomorrow, filmed over six months of travel. Benjamin Casteillo – founder of non-profit organisation New World Together – will be sharing his journey of inner transformation after the screening, and hopefully you'll leave with a sense of wonder about your true purpose.
When: Thursday, 19 March 2020, 7pm – 9.30pm
Where: moson.bali, Denpasar
Entry: Free, click here for more information.
Sip Saturdays presents: Sneaky Sound System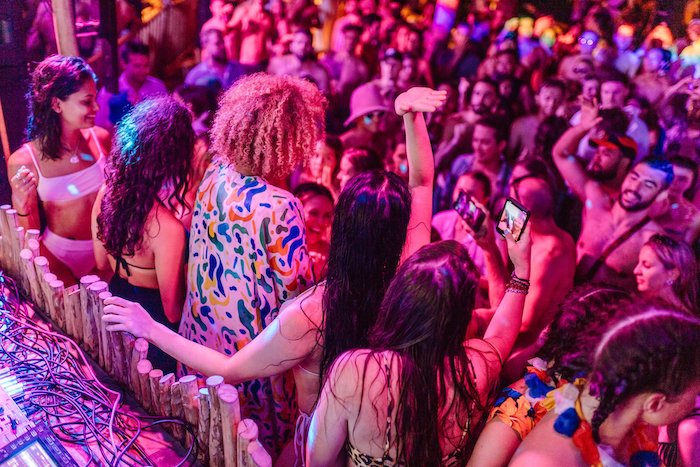 Australian dance music group Sneaky Sound System are back at Mrs Sippy Bali. The award-winning duo have a long list of accolades, including three platinum-certified albums and numerous nominations at the ARIA Music Awards and MTV Australia Awards. Sip on a cocktail and dance along to their breakthrough single, "I Love It", and their collaboration with DJ Tiesto, "I Will Be Here".
When: Saturday, 21 March 2020, 10am – 9pm
Entry: Free, see here for more information.
BaliSpirit Festival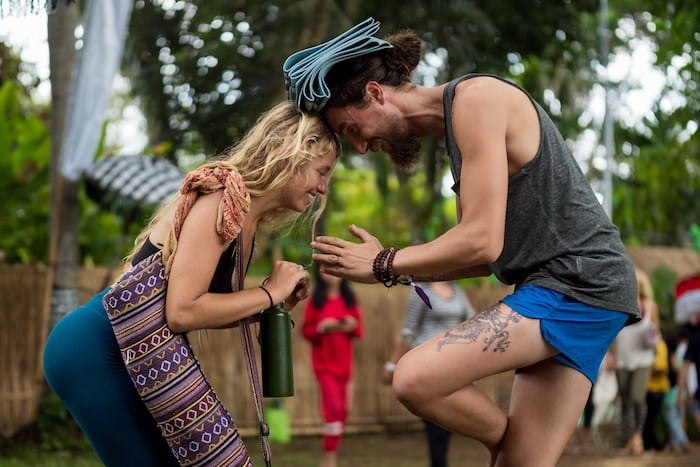 Join other yoga enthusiasts, dancers, musicians, and other spirituality seekers at the BaliSpirit Festival 2020. This eight night, seven day event offers a host of workshops, concerts, seminars, and even kids' activities. Expect international DJs and music acts, browse artisanal and ethical offerings at the festival markets, or open up to healing in the famed healing huts featuring renowned teachers, including reiki masters and traditional Balinese healers.
When: 29 March 2020 to 5 April 2020
Where: Bali Purnati, Ubud
Entry: From US$120 (single day pass), click here for tickets.