10 Things To Do In Bali This Month: September 2019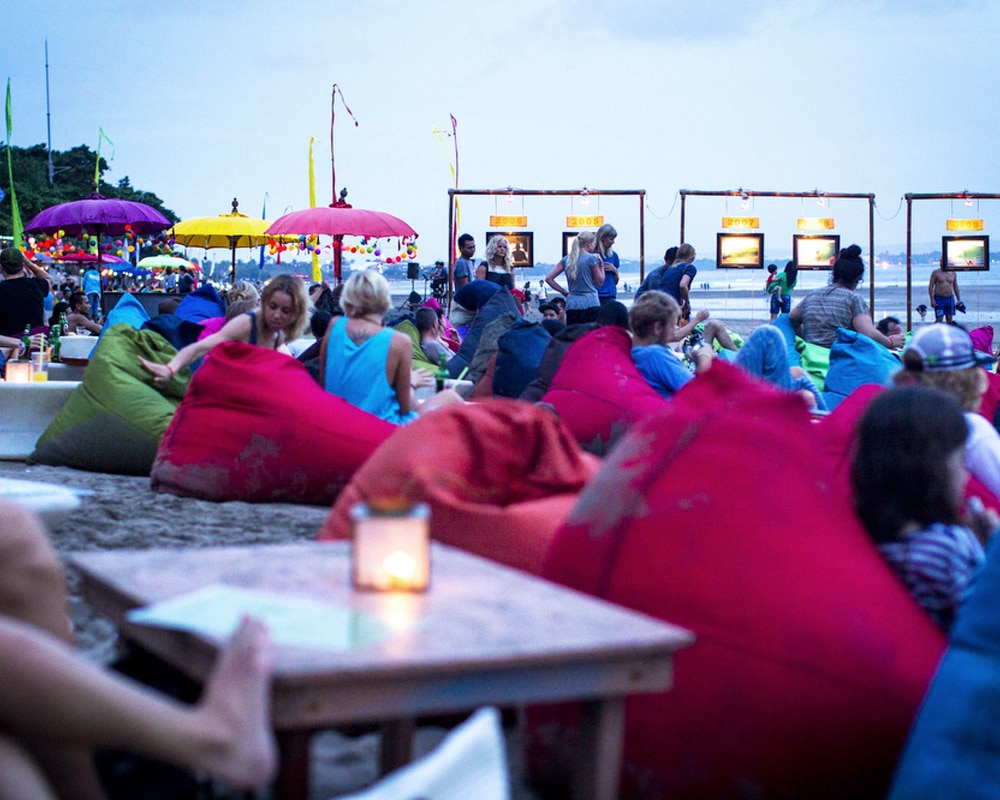 PUBLISHED August 29th, 2019 07:00 am | UPDATED May 18th, 2020 05:34 pm
Music is a never-ending splendour in Bali, and this month's no exception. Soundrenaline, one of the best multi-genre music festivals in Indonesia, is coming back to GWK Cultural Park, but there's also parties at Woobar, OMNIA, and a particularly special one by Australian indie pop duo Client Liaison. Want some peace and quiet instead? A yoga fasting retreat, a captivating art exhibition, and a five-day exploration into batik culture will do you some good.
Bali Fasting Retreat
Join Anne Hockett on a nourishing week of fasting and healing program with YouHealing, Asia's premier resource for cleansing and holistic healing. Taking place at Anne's lush home in Goa Gajah, Ubud, it'll be one week of thoroughly guided and clinically approved fasting program where you're equipped with all of the resources and supports needed: expert facilitation, supplements and oils, cleansing supplies, online course materials, and meditation downloads needed for the week.

When: 1 – 8 September 2019

Where: Goa Gajah, Ubud

Entry: US$1,100, available here
Stephen Day at W Bali

Sunset Session at Woobar presents Stephen Day, the American composer, producer, instrumentalist, and vocalist! He started his career at the age of 17 in England in a three-night weekly residency in the main room of the best club in his hometown Darlington, tuning in his soulful house music. Today, Stephen has since spread his wings to play a whole lot of underground disco and eighties electro all over the UK, and even started a Studio 54 night with disco legend Nigel Wanless to great success.
When: Sunday, 1 September 2019
Where: Woobar, Seminyak
Entry: Free entry, see here for more information
Escape x La Brisa presents Nick Reverse, King Crowney

Round six of Escape x La Brisa will be in town this September, starring musician and founder of brand WeLove Nick Reverse, as well as funk musician and Rudimentals' featured trumpet player King Crowney. As Nick, who's known for having played alongside music legends to the like of Carl Cox and Patrick Topping, hits the dancefloor with his house selections, King Crowney will bring you on a soulful, funky ride. Sharing the deck with them are supporting acts Ben Pound, Cleave Martinez, Ilam, Scotty Cal, and Kaiser Waldon.
When: Wednesday, 4 September 2019
Where: La Brisa, Canggu

Entry: Free entry, see here for more information
Living Colours; Art Exhibition by Mattia Steiner

Head over to MÉTIS Gallery & Boutiques as this premiere destination for art hosts another captivating exhibition by Milanese contemporary artist and surfer Mattia Steiner. The exhibition, titled Living Colours, showcases Mattia's paintings that define movement, fluidity and dynamism – enthralling emergence between portraiture and abstract.

When: Thursday, 5 September 2019

Where: MÉTIS Gallery & Boutiques, Seminyak

Entry: Free entry, see here for more information
Seminyak Wine Carnival
In celebration of the best food and wine from around the world, Vin+ presents Seminyak Wine Carnival 2019 in collaboration with Botanica Bali. Happening at the elegant Seminyak venue, you can sample wines from around the globe, taste food from Bali's top restaurants, listen to the experts in tailored masterclasses, and buy wines and spirits at their wine bazaar at the lowest prices of the year – with giveaways and wine auctions too.

When: Saturday, 7 September 2019
Where: Vin+, Seminyak
Entry: From IDR150,000, see here for more information
Soundrenaline 2019
One of the most anticipated multi-genre music festivals in Indonesia is coming back to grace Garuda Wisnu Kencana (GWK) Cultural Park with a kickass lineup of international and local musicians. This year, themed The Spirit Of All Time, sees Primal Scream and Suede taking the headlines, followed by a number of rising Indonesian musicians along the lines of The Sigit, Barasuara, and Malic & D'Essentials.

When: Sat-Sun 7 – 8 September 2019

Where: GWK Culture Park, Uluwatu

Entry: IDR300,000 to IDR375,000, see here for more information
Phoenix Sundays with Autograf
While OMNIA seems to be gearing up for September with a programme of rad weekend festivities and international DJs and musicians such as the returning Breakbot, Goldroom and Kormak, we pick the first one to kick-start the month. Phoenix Sundays with special guest American trio AUTOGRAF will be delivering their trademark shimmering tropical house tunes, including the ones from their most recent EP release, Love & Retrograde.

When: Sunday, 1 September 2019

Where: OMNIA, Uluwatu

Entry: IDR200,000, see here for more information
The Soul of Batik: Techniques and Philosophy of Javanese Batik

Join Nia Fliam and Agus Ismoyo of Brahma Tirta Sari on a five-day exploration of natural dyed batik and learn about the intangible culture at the heart of batik. You'll be practicing technical aspects of batik-making through hands-on experience of the archipelago's indigenous natural dye, as well as enhancing your creative process through personal projects. The Threads of Life's team will also offer fresh natural dye plants from their botanical garden for you to use. The workshop is suitable for beginners, intermediates, and advanced practitioners alike!

When: 15 – 21 September 2019

Where: Umajati Retreat, Ubud

Entry: US$770 to US$1,165, see here for more information
Client Liaison x Old Man's 6th Birthday Party
Join Old Man's 6th birthday celebration starring a special performance by Australian indie pop duo Client Liaison. Prior to their upcoming tour of their new release The Real Thing, the vocalist Monte Morgan and keyboardist/producer Harvey Miller will swoon Bali island with their upbeat melodies in the likes of their hit singles Groove The Physical, Wild Life and Feed The Rhythm.

When: Saturday, 28 September 2019

Where: Old Man's, Canggu

Entry: From IDR200,000, available here
Ombak Bali Surf Film Festival 2019


The hottest annual South East Asia's surf film festival Ombak Bali returns with its 11th lineup of soul-bending indie surf films and musical acts by MARAPU and Tippa Irie over two days of festivities. Taking place in the beautiful beach venue of The Lawn's this time, look forward to screenings of some of the most celebrated surf indie movies such as La Bailarina by Lola Mignot (Mexico) and Vague à L'Ame by Benjamin Sanchis. Be there early for free front row seats and easy bar access!

When:  21 – 22 September 2019

Where: The Lawn, Canggu

Entry: Free, see here for more information
Top Image: Ombak Bali Surf Film Festival