Singapore Staycation Spotlight: Six Senses Maxwell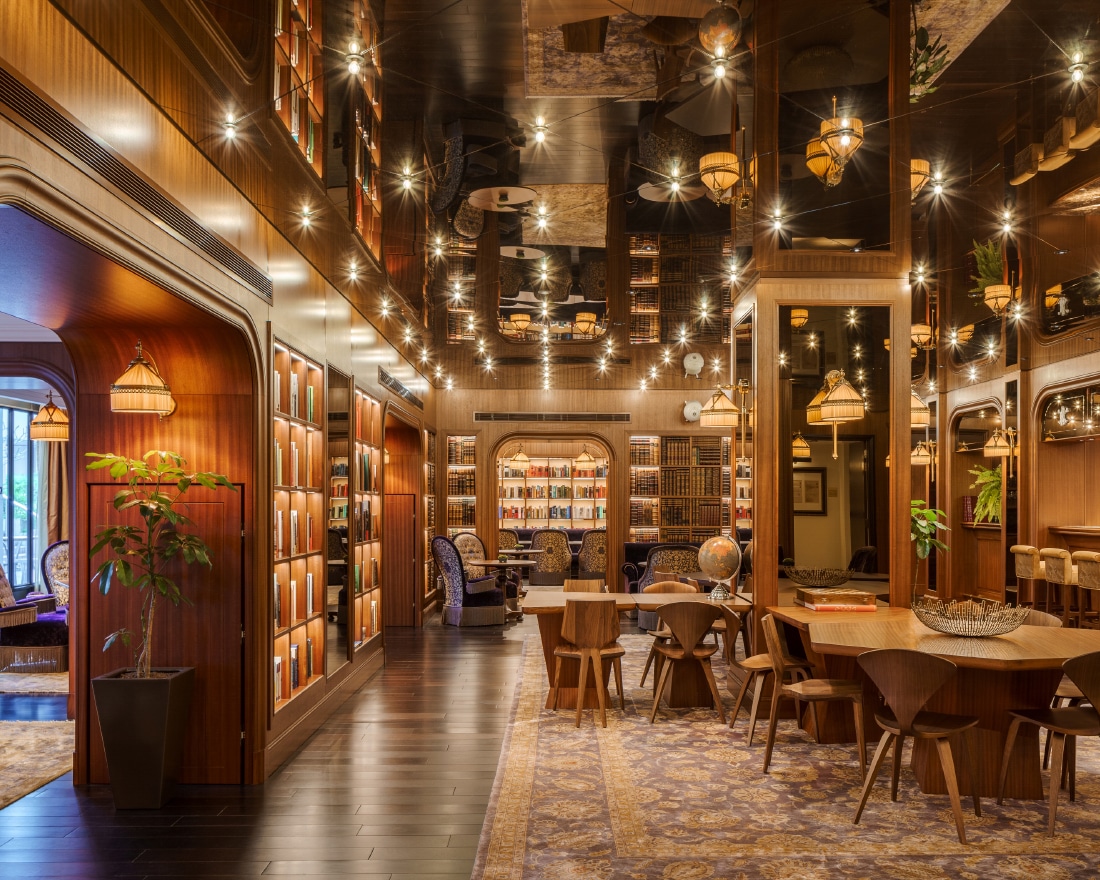 PUBLISHED January 30th, 2019 07:00 am | UPDATED March 26th, 2020 03:24 pm
There's something vaguely magical about the Six Senses brand — like a curious blend of sustainable and organic muddled in opulent decadence. We first experienced it at the Six Senses Duxton, and now again at its sister property: the second of two heritage buildings barely five minutes apart. While the former portrays Anouska Hempel's iconic East-meets-West eclecticism, the considerably larger 138-room Six Senses Maxwell offers an alternative European-style aesthetic that melds tradition and modernism, courtesy of French architect and designer Jacques Garcia.
Space & Location
At the corner of Cook Street and Tras Street (remember this for later), Six Senses Maxwell adds a touch of luxe to the vibrant Chinatown community. Like the Duxton property, it's set in a block of colonial shophouses from which Singapore's top restaurants and bars lie just steps away — Tippling Club and Junior, anyone? The popular Maxwell Food Centre, along with many family-run eateries are also nearby should you want to reacquaint with hawker fare.
Is this possibly the most luxuriously-appointed hotel in Singapore? We think so. The silk rugs around the property took 14 months to make in Rajasthan, the French limestone flooring is taken from Churches in Europe, and the corridors are full of 200-year-old original indentures about things like property transfers.
Rooms
The accommodations at the hotel average between 25 and 38 sqm, which is not huge, but looks more than make up for size. Making the most of materials like brass, marble, and mahogany, the nature of the building means each room is unique and decorated with custom furnishings and artwork. Our Terrace also comes with a spacious private balcony, but underwhelmingly it looks out onto another building opposite. Inside, there's a contemporary Wenge hardwood floor with a nice king bed, and we're pleased to find a Naturalmat organic mattress with exceptionally comfy pillows by Hanse. On top, a tall fabric headboard doubles as an art piece with custom-made 'dragon scales'.
Our European-style bathroom is hidden behind a similarly-decorated screen, but even more impressive are the Lefroy Brooks 1900 Classic taps and walk-in rain shower — perhaps the best ones we've seen in Singapore. The amenities are from London-based brand The Organic Pharmacy, and they smell like a bouquet of jasmine and rose. A special shoutout to the not-so-mini-bar, because in which other hotel can you find paring knives, shakers, a full assortment of crystal glasses, and all the spirits and liqueurs you need for a gin tonic or highball?
Facilities
While Six Senses Duxton offers things like complimentary Traditional Chinese Medicine consultations and tea appreciation sessions, it lacked an outdoor swimming pool and gym — useful things that you will find here, though they are not particularly special. What we're looking forward to is the Six Senses Spa Pods (set to open in early 2019), which perpetuates the brand's dedication to wellness with signature massages, beauty treatments, and something called So Sound Loungers – high-tech recliners that let you feel like you're floating. There are also neighbourhood experiences like a Black & White Homes Tour, which is new even for locals like us.
F&B
The hotel is currently home to four eclectic bars and restaurants with one more, Max's Rooftop, due to open next month. The main restaurant Murray Terrace, where we enjoyed a particularly juicy ribeye with cheesy potato gratin, is a Euro-Mediterranean brasserie with a fabulous wine room. This is also where we take breakfast: warm pain au chocolate fresh from the oven, a rich shakshouka, and a curated tea selection from the nearby Yixing Xuan Teahouse.
Following the length of the building is Cook & Tras, a social library restaurant and bar with good heritage Straits cuisine. With 4000 books across any category you might think of, this makes for a good place to get some work done. Next door lies the beautiful Rose Lounge Rose Lounge & Bar where guests can lie back on club chairs and plush banquettes with champagne, rosé wines, and spritzers. Or head to quintessential spirits bar Garcha's for small batch and artisanal spirits.
The good news? For all that it offers, Six Senses Maxwell isn't a crazy expensive place to stay at. Want to reconnect with local heritage or get a taste of the Six Senses experience before venturing to their other properties? This is it.
Six Senses Maxwell is located at 2 Cook Street, Singapore 078857, p. +65 6914 1400. Room rates start from S$330++ a night.