Sustainability in Singapore: Eco-Tipsy Tips For Sustainable Drinking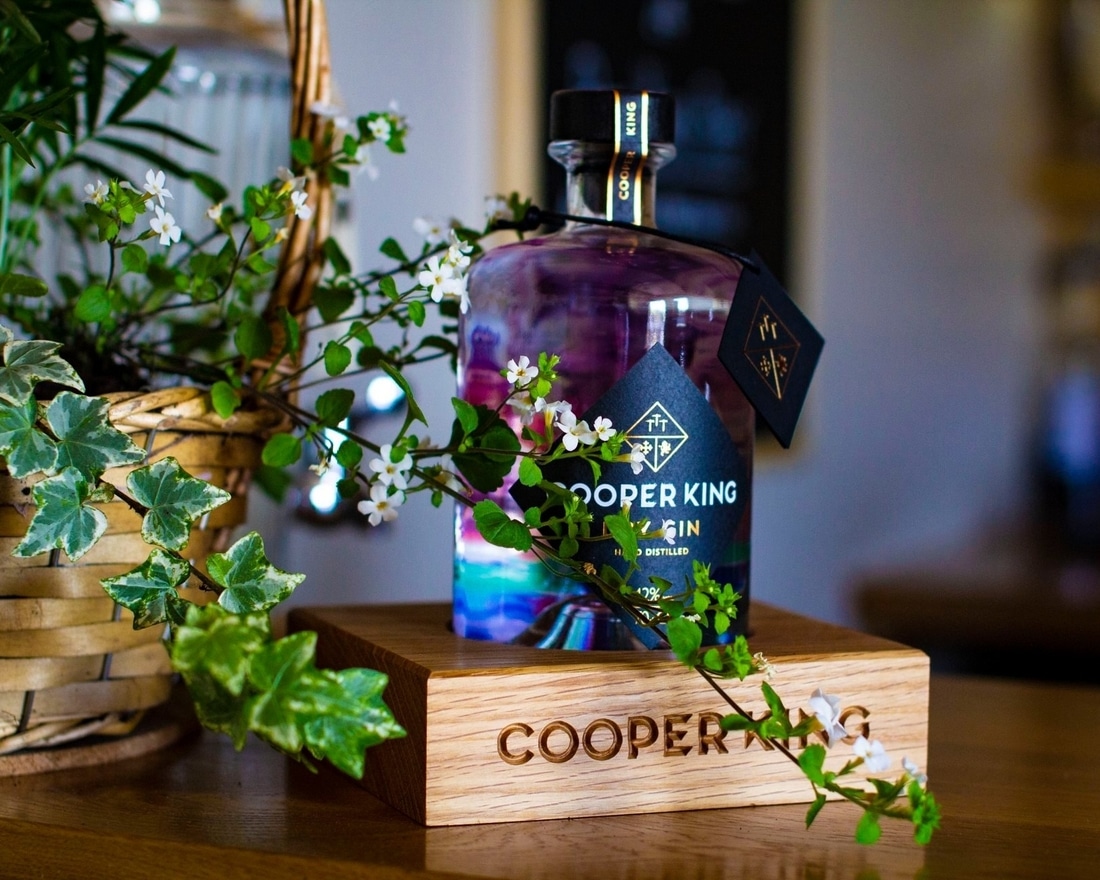 PUBLISHED February 20th, 2020 05:00 am | UPDATED May 29th, 2020 10:54 am
We hate to be buzzkills, but getting buzzed is pretty bad for our planet. Just one delicious bottle of Verdejo white has a carbon footprint of over 1.2kg of CO2; meanwhile, your average 750ml bottle of whisky produces a whopping 2.75kg of carbon emissions, according to an oft-cited Beverage Industry Environment Roundtable report. From energy-hungry, waste-heavy distillation processes, to single-use packaging and transportation tolls, booze of all kinds wrecks the earth as much as it does our livers.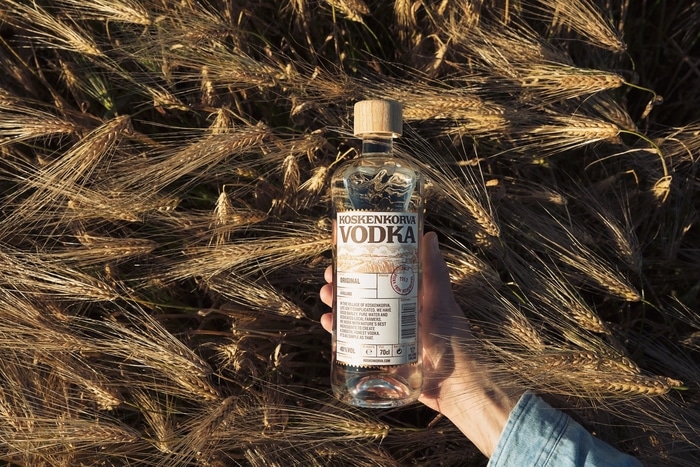 Just as local sourcing and waste repurposing movements are taking the food industry by storm, however, we're seeing the rise of the eco-tipplers – bars and brands getting into the spirit of sustainable practices. If you're looking to get wasted the low-waste way in Singapore, good news: you've got plenty of options to do so, from buying local to selecting eco-conscious labels from round the world. Here's our guide to getting started.
Support Bars Raising The Bar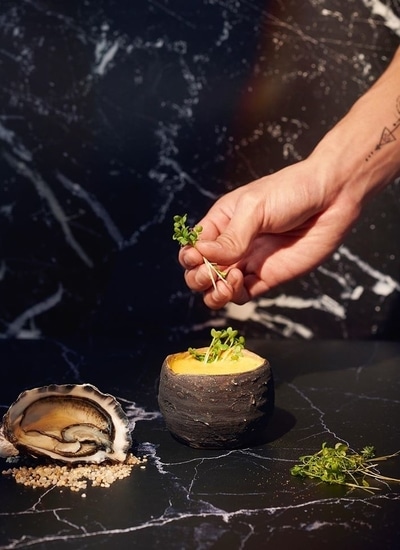 For your next night out, paint the town green at trailblazing bar Native. While a growing handful of local bars are shaking things up with eco-elements – waste garnishes, in-house fermented spirits, and the like – sustainability is rooted in Native's DNA.
Spirits are sourced exclusively within the region and plucks most of its cocktail ingredients directly from its own rooftop farm. What little waste it generates goes into an in-house composting system and back to the soil as fertiliser.
That's not even mentioning the bar itself – decked out with upcycled wood furnishings and murals painted with natural ingredients like cocoa and turmeric. No detail here is ever too small to be optimised into something eco-extraordinary.
"We're not superheroes, we're just doing what we can do to be more responsible."

– Yong Wei, bartender at Native
In other words, we tipplers can do our part too. If you're stocking up on booze for your own home bar, how about taking a leaf out of Native's playbook? Here's how:
Buy Local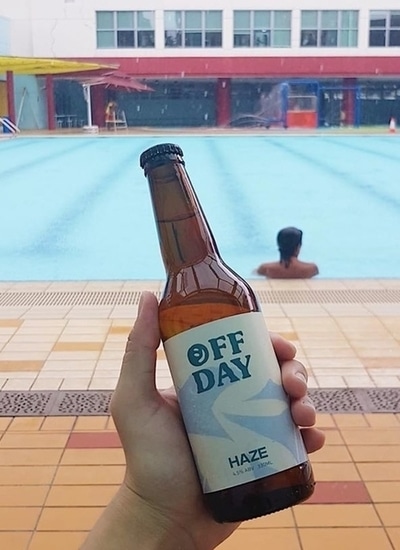 It's no surprise that transportation accounts for a hefty chunk of alcohol's carbon footprint. A locally-brewed pint releases 300g of CO2; an imported beer's emissions are at least three times that, according to estimates by The Guardian. What better excuse do you need to get sloshed on fizzy-fresh beers and uniquely Singaporean spirits?
For an eco-friendly cold one, check out our handy round-up of local craft beer breweries. An honourable mention goes to new kid on the block Off Day Beer Company, which works with local artisans and fish farms to transform their spent grains into useful products like bread and fish feed.
On the spirits side of things, we've got a number of homegrown distilleries worth raising a toast to. Think rojak and chendol flavoured gins from Compendium, pan-Asian vodka and blended whisky from The Orientalist Spirits, Singapore's first gin distillery Tanglin Gin, and local heritage-inspired gins from Brass Lion Distillery. One green standout is Zhen Gin, a sipping gin made from typhoon-damaged Taiwanese rice crops; this unique spirit is blazing a trail as Asia's first climate-positive gin.
Check For Sustainable Wine Certifications
Local vino isn't a feasible concept in our urban red dot, so the next best option is buying sustainable wines. While there's currently no certification to rule them all, you'll find a hodgepodge of regional programs that evaluate wineries across areas such as water conservation, healthy soils, greenhouse gas emissions, waste management, and packaging practices. Here're just some seals to keep a sharp eye out for: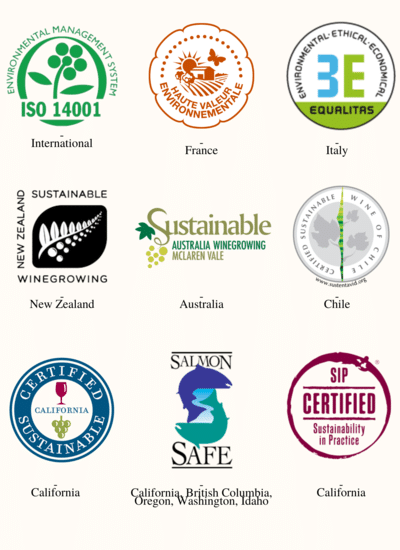 Support Sustainable Spirits Brands
Transportation is just one part of the green equation – round the world, spirits brands are greening up every step of the production process from field to barrel. With both small-batch distillers and big names like Diageo getting in on waste-free revelry, you've got a world of options to fill your glass. We've put together some of our favourite picks:
Gin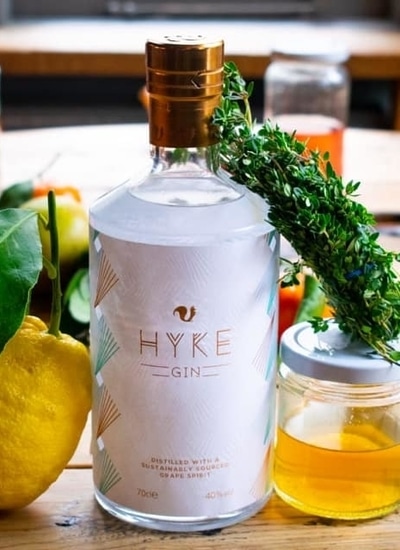 HYKE Gin – Made from table grapes discarded by Britain's supermarkets, Foxhole Spirits' latest gin is rich with velvety grape notes and heady hints of myrrh. It comes in quite the sleek, recyclable package too.
Cooper King Dry Gin – Yorkshire distillery Cooper King might just take the crown for top-to-toe sustainability. Self-built with reclaimed materials, the distillery runs on 100% green energy and houses its very own woodland. Foraged ingredients like lavender and honey from the family beehives are used to craft its signature gin, yielding a silky, floral expression.
Rum
Flor de Caña – Before sustainability was cool, Flor de Caña was already distilling its rums with 100% renewable energy – over a decade ago, to be exact. This pioneering rum giant has planted a jaw-dropping 50,000 trees annually since 2005, and recently received Fairtrade certification for its protection of human rights.
Chalong Bay Rum – This Thai rum brand sources sugarcane exclusively from local farmers, who grow their crop without chemical fertilizers and harvest it all by hand. The result? A smooth, clean rum that you can enjoy pure, or infused with natural flavours like Thai basil and kaffir lime.
Whisky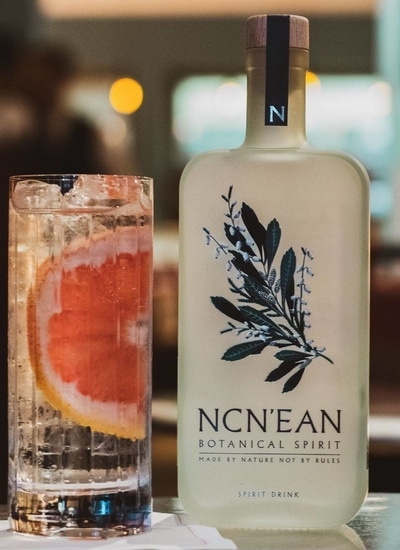 Ncn'ean Botanical Spirit – A glorious hybrid of whisky and gin, Ncn'ean's barley spirit marries a dark, nutty backbone with tart berry notes. This bold Scottish spirit springs from an equally bold sustainable vision, from chopping timber from neighbouring forests for fuel to using only organic local barley.
Benromach Organic Single Malt – Bottoms up for the first-ever whisky to be certified sustainable by the UK Soil Association. Made from organic barley and matured in American oak barrels from sustainable forests, this single malt wafts plenty of smoky charm.
Vodka
Koskenkorva Vodka – Thanks to building its own bioenergy plant – the first of its kind in Finland – Koskenkorva boasts a 99.9% recycling rate for the distillery's byproducts. Waste barley husks are used to produce steam energy, and even their ashes are then used as fertiliser in the barley fields.
Reyka Vodka – Reyka's distillery sounds like the stuff of superhero lair dreams – it's powered by geothermal heat from underground volcanoes. Crafted with pure glacial water, this Icelandic vodka is exquisitely clean on the tastebuds and on the conscience.
Top Image: Cooper King Dry Gin