Bar Review: Ingredient Driven Cocktails at Libération Bar in Thonglor, Bangkok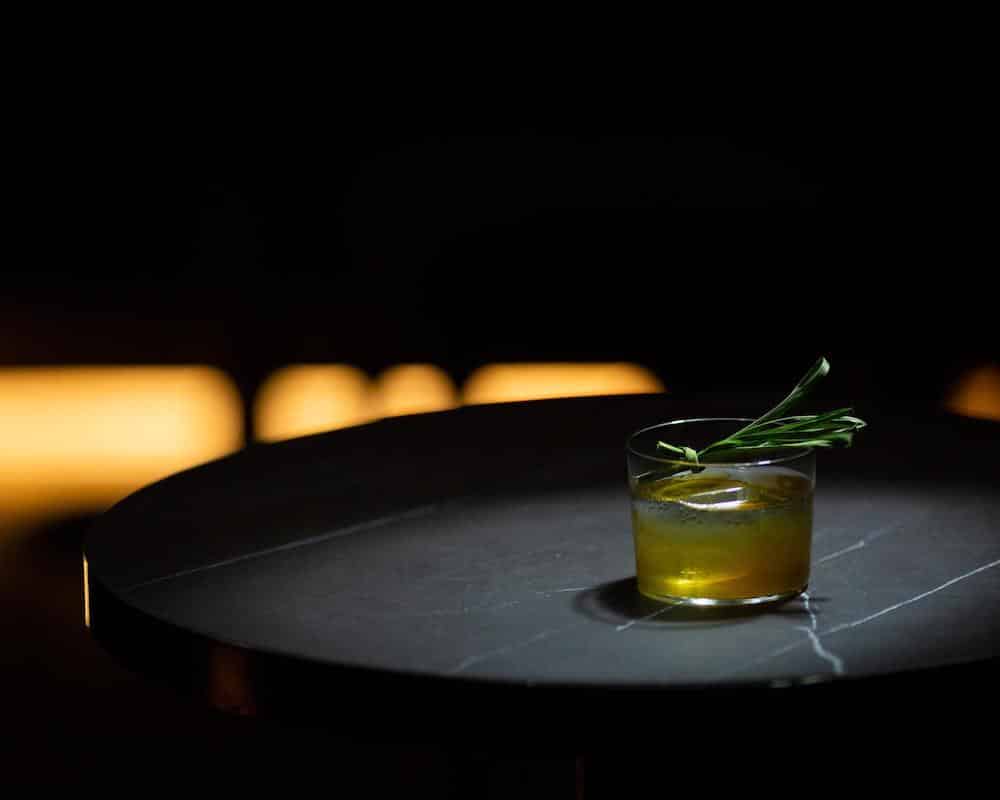 PUBLISHED March 4th, 2019 06:30 am | UPDATED May 18th, 2020 07:10 pm
From the same people that brought Bangkok Thonglor's cocktail club Rabbit Hole and Thai produce driven restaurant Canvas, comes another full fledged cocktail bar nearby on Sukhumvit Soi 49. Located on the fourth floor in the Piman 49 complex, Liberation is possibly the most progressive cocktail bar in Bangkok today. Despite having just starting splitting my time between Singapore and Bangkok, I've been here almost weekly in the last month because I'm excited to show it to overseas visitors.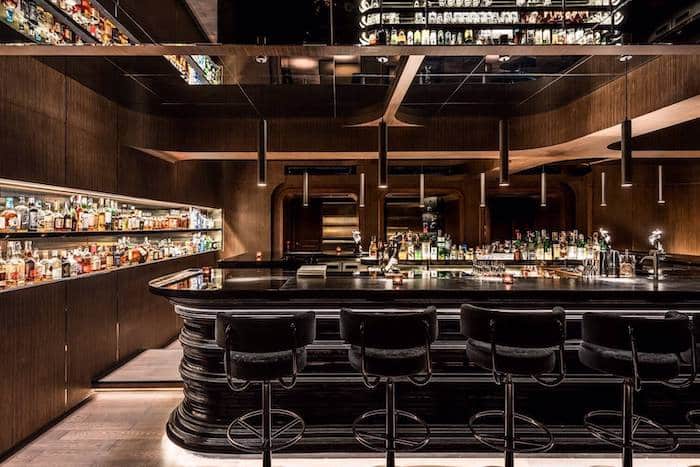 A tip for the first timers: you'll find your way from the doorway next to the colourful Isaan restaurant Kai Yang Sua Yai. Like Rabbit Hole, Liberation is dimly lit. But rather than channel the same charming speakseasy vibes, the doors of the elevator open to interiors that might be a post modern interpretation take on a gentlemen's club. There's with plenty of wood, dark furniture, a sleek curved bar, and a wall full of spirits and liqueurs on the other side of the room.
With talents like Kitibordee "Gov" Chortubtim (previously of Backstage Cocktail Bar), Krit "Joey" Parkobdee(formerly Tropic City), and Rabbit Hole's Chacha Singsuwan on the bar team, it's not surprisingly that the starting point of their just-released leather-bound menu is quite a lofty one: harnessing the full potentiality of a single ingredient by extracting flavours with what technology has made available to us. Consisting of three chapters, the first part of the menu is inspired by propaganda posters – a lovely marriage of this quest and their revolutionary name.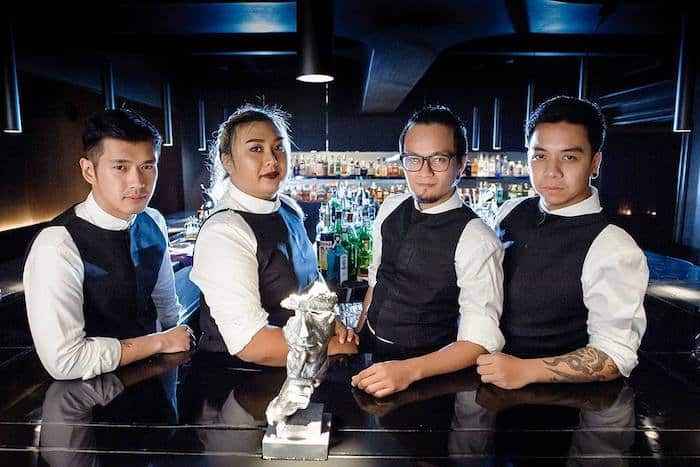 We want to highlight the fingers cordial in SHHHHZZZZ (THB390), which is made with finger grass (also known as rice paddy herb) and finger root, ingredients common in Thai cooking. Resulting in a cordial with a perfume reminiscent of green mango, it works well with the funkiness of Tio Pepe sherry, and the sweetness of apricot liqueur and umeshu . A tonic water top up makes this a refreshing first drink. For a "healthier" but equally tasty alternative, try Vegan War (THB390).
The effort that goes into this gorgeously hued tipple is by no means little. Besides having to boil the tomatoes before juicing them (and re-adding Vitamin C), there's carrot cordial to make, and sweet basil to distill in the rotary evaporator. Sweet, savoury, and (the winning point) not too herbaceous, this aromatic veggie juice lite is a must try.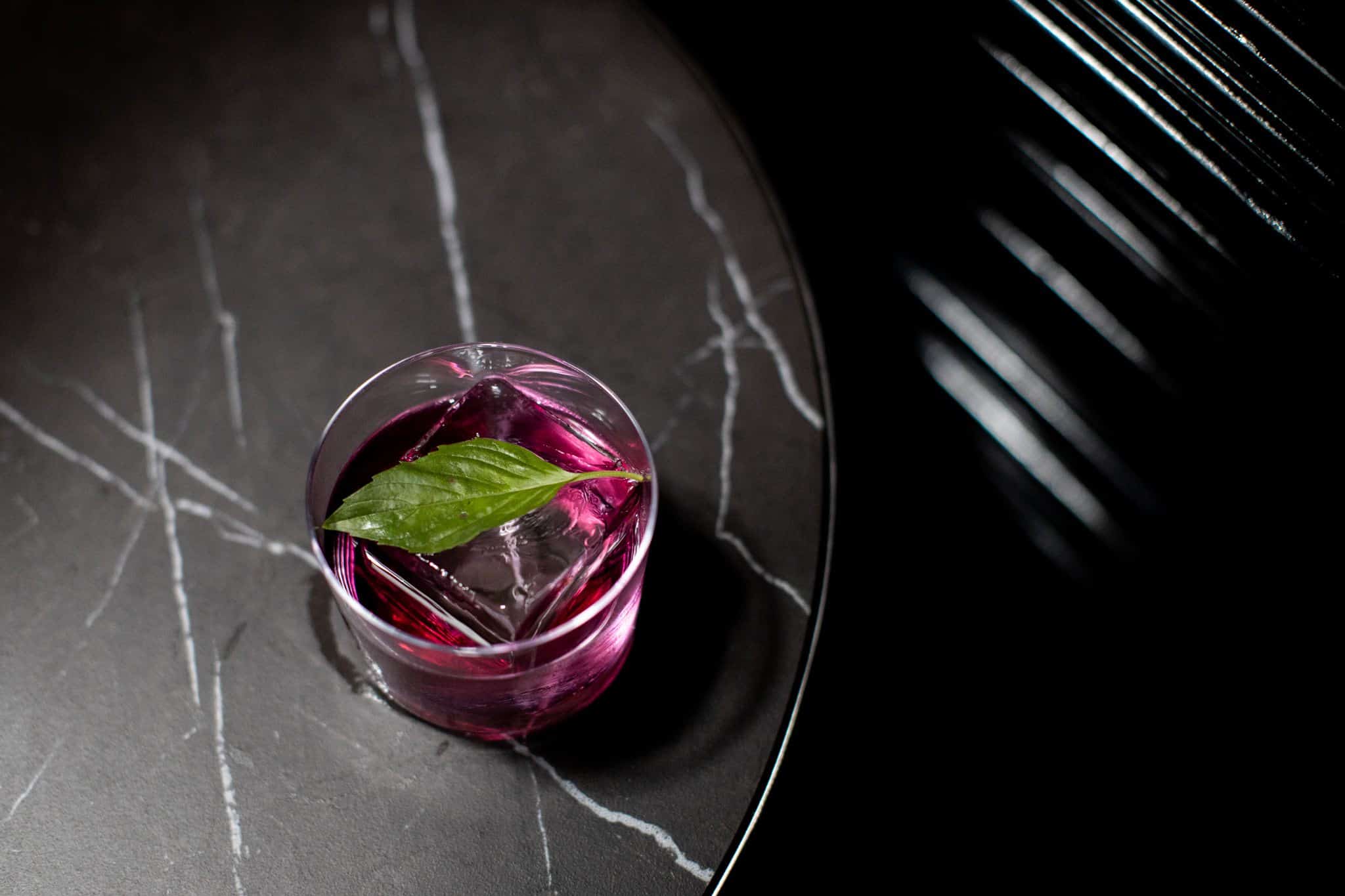 In the second chapter entitled "Plot Twist", things take a double turn as each tipple borrows from two or more of the cocktails from chapter one. For instance, the residue of making banana juice for Lil Cracker is caramelised and infused with rum to get the banana rum for Snooze No More (THB390), which also reuses the cold brew coffee from Eyes Opener. Banana and coffee might be old school but it works; and with a smidgen of Laphroig and toasted coconut bitters, this becomes a complex, spirit forward cocktail an adventurous rum Old Fashioned lover would enjoy.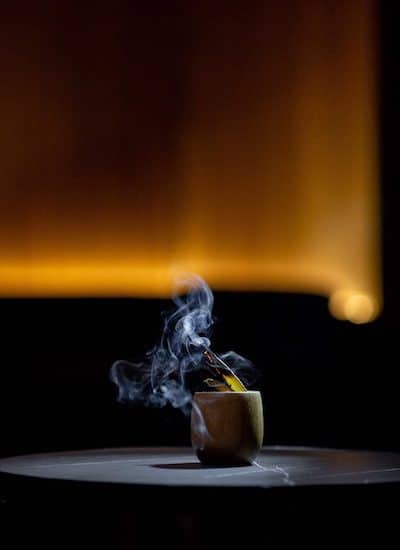 Similarly, Secret Service (THB390) takes its cue from Invisible Passenger and Across Borders in chapter one. The chocolate curd is courtesy of chocolate condensed milk washed cognac from the former, and roselle vermouth from the roselle and maple syrup in the latter. However, the star here is the redistilled Campari – this strips its colour and bitterness – and the salt on the side of the glass to bring back the distinctive bitter aftertaste if you so wish.
Chapter three, "Explorer", lists ingredients themselves rather than cocktail names and their recipes. At this time, there's Goat's Milk, Cacao, and Waterbug. Yes, you read the last right – and only male waterbugs at that, because the boys give out the unique pheromones that make them sought after in the making of nam prik, a spicy Thai chili paste. Tasting my Waterbug and Tonic (THB420), I was surprised by its floral fragrance and its sweet, juicy last note. It was almost ridiculously refreshing.
Using cacao sourced from a co-op in Chantaburi, Liberation's cacao cocktail of the moment sees the most head-to-tail use for a single ingredient. Served in a dried out cacao shell, the cocktail features cacao infused rum, bourbon, and cacao husk kombucha. Sweet to start, subtle chocolate notes in the middle, and a tangy finish – there's much to love.
We love that this bar is looking to push the limits of the casual cocktail drinker, and the fact that creations are delicious too makes it all the better. They get busy towards the second half of the night so if you want to be certain of a seat, go early.
Liberation is located at Level Four, Piman 49, Soi Sukhumvit 49,Bangkok, Thailand, p. +66 93 654 2500. Open 7pm-2am daily. BTS Thonglor.