Drinking Trends In Singapore We're Expecting To See More Of In 2020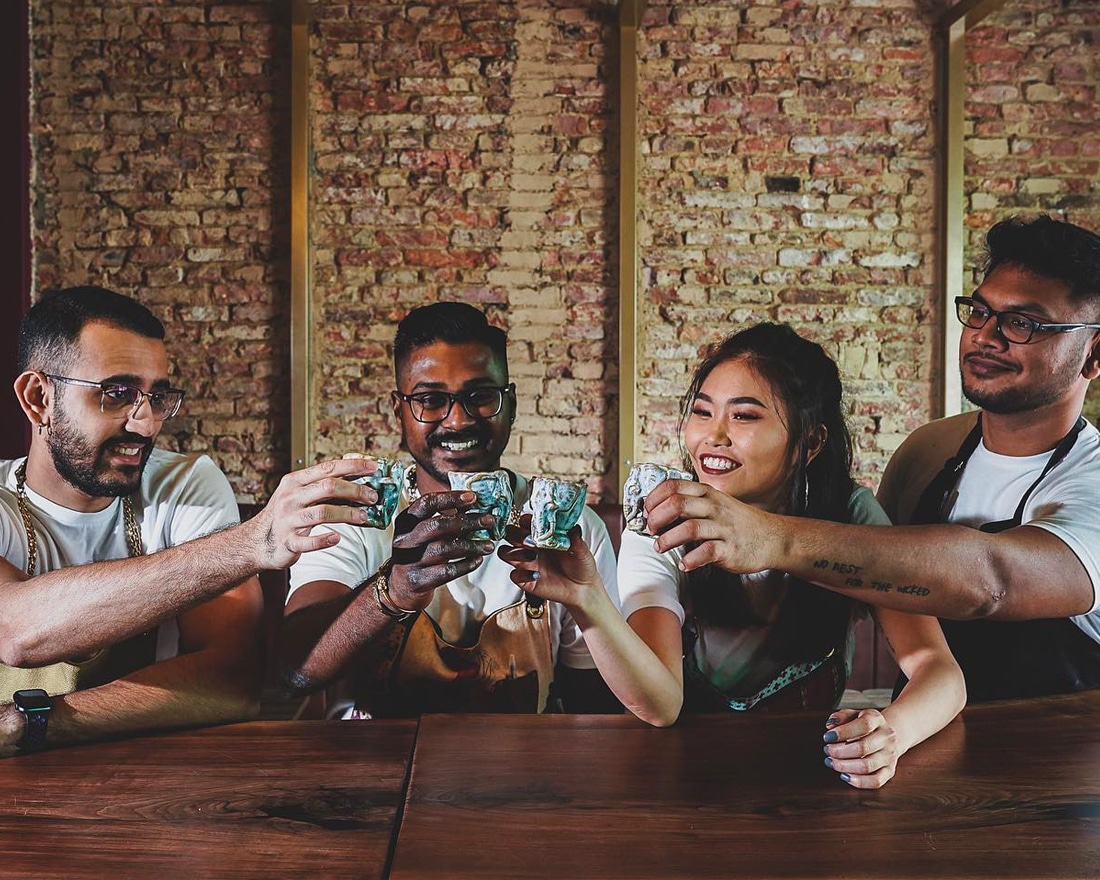 PUBLISHED January 17th, 2020 06:30 am | UPDATED May 18th, 2020 03:13 pm
There're trends in fashion, travel, and food, so is it really a surprise that drinking – one of the fast growing industries in sunny Singapore – isn't so different from the rest? Yes, even alcohol is susceptible to the whims and fancies of trends, but let's face it, they make the scene rather interesting. Just as there was once a time for frosés and canned wines, 2020 is the year of sustainable drinks, 'healthy' cocktails, posh mixers, and more.
Focus on sustainability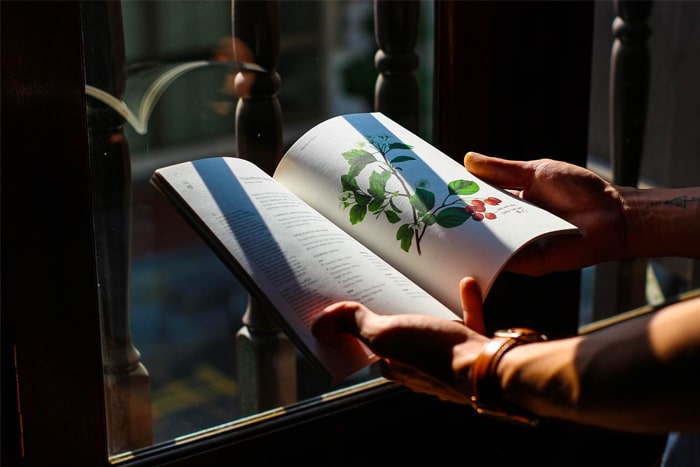 The interest in sustainability spiked last year all across the globe, and more bars are actively looking to reduce food waste. Aside from considering sustainability while designing new drinks, bartenders are coming up with interesting ways to use their ingredients, such as creating edible garnishes out of leftovers from adjoining restaurants or their own food menus. And of course, plenty of plastic straws disappeared from bars here overnight, with more establishment opting for paper versions or none at all. No bar in Singapore flies the sustainability flag as high as Native, where initiatives include utilising exclusively locally- and regionally-sourced ingredients — from local mead and beer to spirits that are made in Asia — thus reducing the environmental impact of importing.
Drinks from the kitchen
The line between food and drink also appears to be growing thinner and thinner as more bartenders here incorporate techniques and ingredients more commonly used in culinary creations. For instance, Nutmeg & Clove's recently-launched menu has a rojak-inspired drink with rojak distillate and crushed peanuts, while The Old Man along Keong Saik Road uses things such as curry leaves, coconut oil, and gruyere cheese.
Swanky Cantonese restaurant Madame Fan also has a cocktail programme that's good enough to eat, from savoury shies vermouth and black peppercorn cordials to caramelised kumquats and peanut butter fat-washed whisky. Also consider The Elephant Room, where Yugnes Susela of Smoke & Mirrors fame plays around with lacto-fermented bananas, chicken65 powder, and garlic. Fun!
Posh mixers
Schweppes' tonic water and sodas should be reserved for your little cousin's birthday party and well, cheap neighbourhood bars that don't really care about the integrity of their G&Ts. If you're a self-respecting drinker, you're better off with some better stuff that come in glass bottles rather than a can. As the focus on whisky and gin, as well as low ABV cocktails continue to run hot this year, we're expecting more premium mixers to accompany them. Fever-Tree is popular for their aromatic tonics, and has even branched into the craft cola market. London Essence, which officially launched in Singapore last month, boasts low-calorie mixers made from distilled essences, and are now in bars such as Manhattan, No Sleep Club, Nutmeg & Clove, and Tess Bar & Kitchen. And let's not forget Fentimans' botanically-brewed beverages or East Imperial's popular Burma Tonic, which has some of the highest quinine levels in the market.
Low- or no-ABV cocktails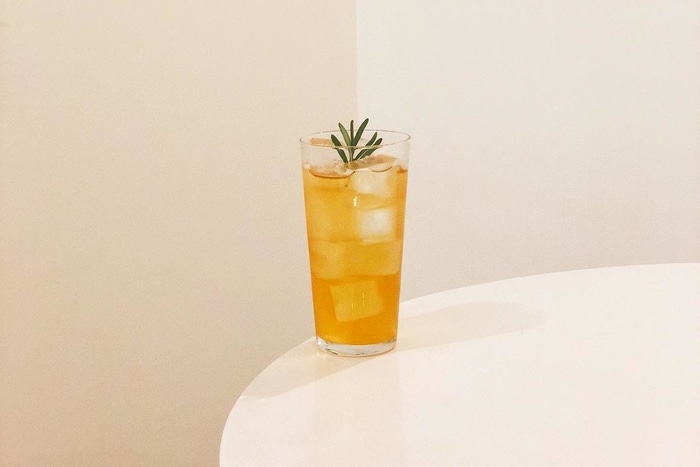 Low ABV cocktails are all the rage, whether it's because consumers today care more about what goes into their bodies or people are starting to realise that boozy doesn't always mean better. Brands like Seedlip, which makes fabulous non-alcoholic sprits from peas, hay, spearmint, and rosemary further adds to that opinion. The relatively new cafe-bar Platform on Amoy Street offers low-alcohol creations infused with flavours like watermelon, bay leaf, and pink peppercorn. Bars like SKAI, ATLAS, and Operation Dagger also have sections of their menus dedicated to creative mocktails with house-made syrups, tonics, and fermented ingredients.
Tea cocktails
Tea leaf concoctions are also on the rise thanks to their smoothness earthiness, subtle smokiness, and general ease of drinking. Plus, the strong backbone of tea also hold their own against more assertive spirits. The Jigger & Pony Groups's new bar Live Twice mixes sobacha (buckwheat tea) with Okinawa sugar and whisky, as well as oolong tea with Koskue gin and a shiraz reduction. In the same vein of thought, you'll find similar concoctions at The Other Roof (tea-finished spirits, anyone?) and Shang Social, where Chinese teas feature heavily.
Cocktails from the tap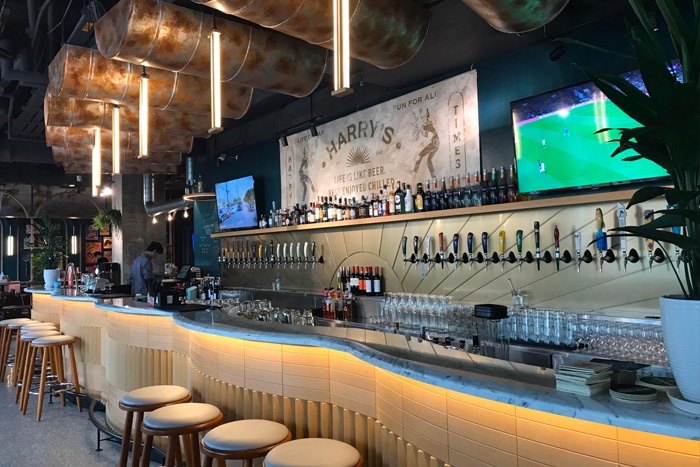 Serving cocktails on tap? Many may argue about the inauthenticity of that, but we promise you that they're a thing. And we're not just talking about barrel-aged Manhattans and Negronis. Serving pre-batched cocktails through a draft system saves a lot of time and manpower, which might means costs are lowered. Oxwell & Co has been doing mojitos and pina coladas on draft for a while now, and the new Harry's flagship at Resorts World Sentosa is doling out Singapore Slings and more. Cicada, the soon-to-be-opened concept by Justin Quek is also slated to see four taps solely for cocktails.
Top Image: The Elephant Room