Bar Review: The Iron Fairies Is Bangkok's Most Magical Cocktail Bar [CLOSED]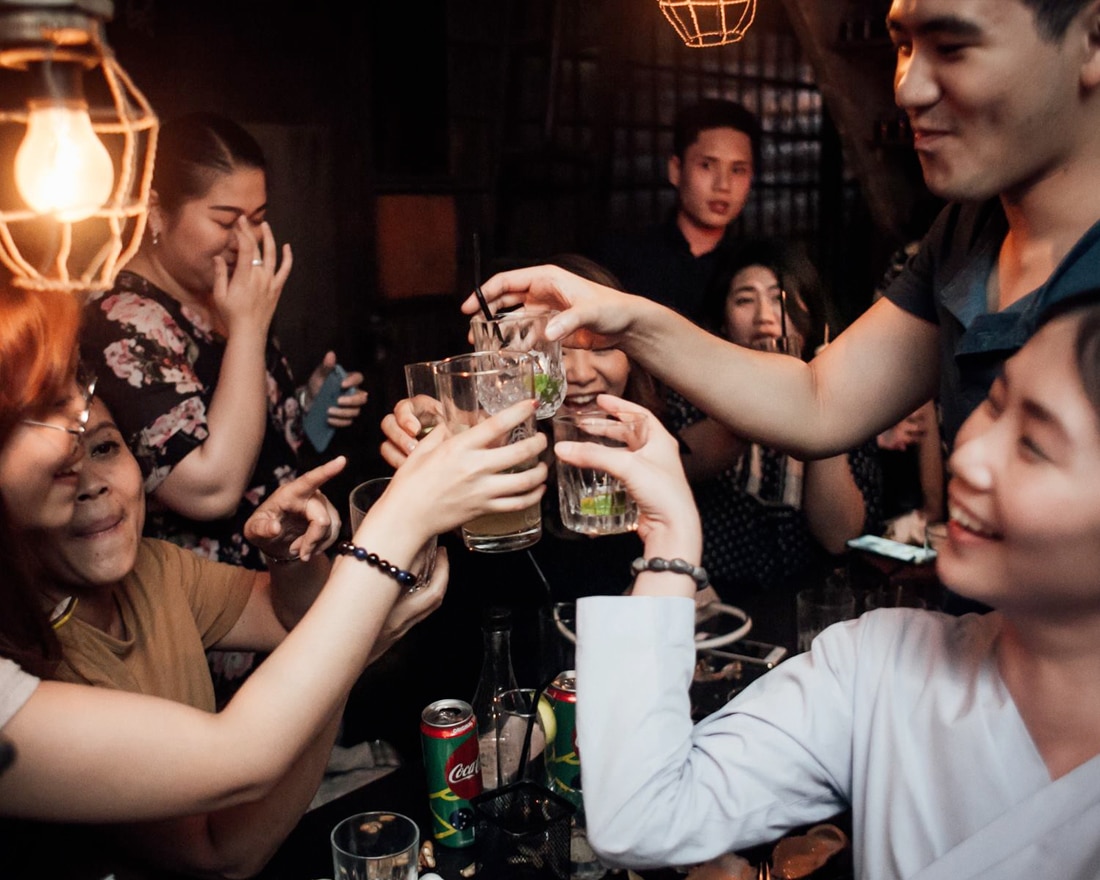 PUBLISHED July 6th, 2019 10:00 am | UPDATED May 18th, 2020 07:10 pm
In other places, crumbling brick walls, exposed pipes, and industrial machinery might be leftovers from the previous tenants. Here, it's part of the world created by the Australian designer Ashley Sutton, the acclaimed Bangkok nightlife mogul behind establishments like Maggie Choo's and The Bookshop. Yes, we're talking about The Iron Fairies.
The 55-seater bar is relatively empty when we step in, but it's still early in the evening; we're told the entire placed is rammed packed on weekends and tables are hard to come by. Live music starts nightly from 9pm and sees a solid list of emerging (and occasionally established) jazz and blues acts from the city, like the handsome gentleman of Tack & the Switch. Service is brisk, and we're soon admiring the decorations on the wall — nothing like tiny bottles of fairy dust to spice up the mystical vibes — while waiting for our order.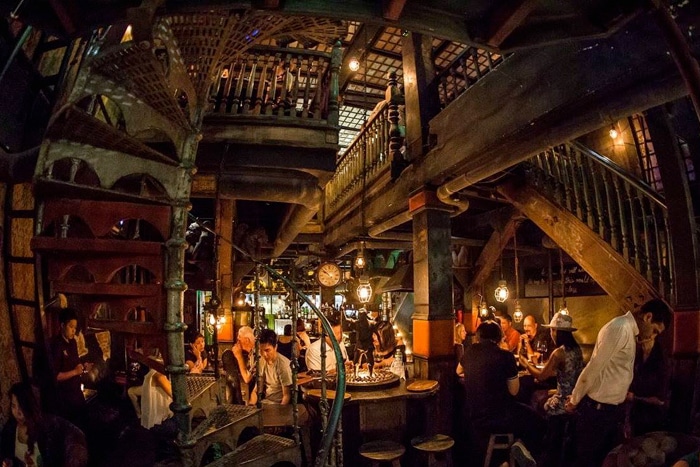 A lot of the signature creations at The Iron Fairies revolve around its Rock 'N Rolla menu, which as you might have guessed, is inspired by classic rock songs. You will see cocktails like Smoke on the Water (THB320), which combines Diplomatico Planas with pineapple tepache. It's a natural match, and the rum works very well with the tepache's malty effervescence. There's a garnish of oregano that's torched in front of you, hence the smoke. Bohemian Rhapsody (THB380) is another fun one to order – a tall fruity concoction of Dictator rum, nutty amaretto liqueur, pineapple, lemon, and star anise. It's a heady tipple, and we imagine it's what the boys at Queen would drink.
Like sweet things? The Sweet Child of Mine (THB320) is calling for you. Think 42 Below vodka with PX sherry, salted caramel syrup, and popcorn. It's arcane but more saccharine than complex. Prince's transgressive personality is translated into Purple Rain (THB350), a cloudy concoction of gin, coconut syrup, matcha, and yes, butterfly pea flower for colouring. It's one of the more strange drinks on the menu, but we like the rich aroma and creaminess to each sip, just like the The Purple One's voice.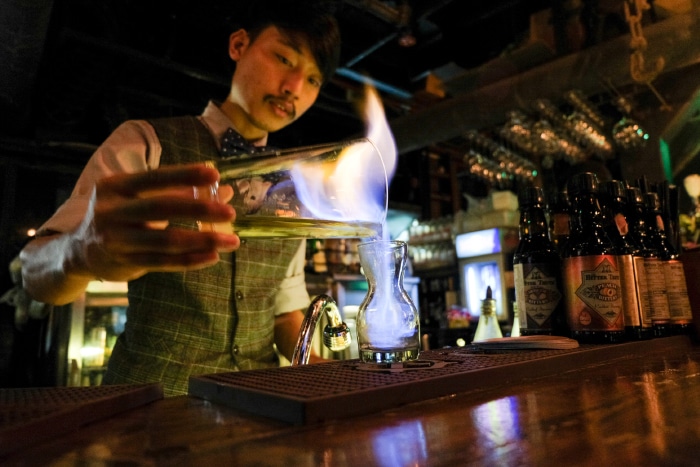 Absinthe is always fun, and it's that wicked touch you need to make your night better, or worse – depending on your tolerance for booze. The Highway to Hell (THB400), with nothing more than La Fontaine Blanche absinthe, sugar, and ice cold water, is quite the spectacle to watch as it's being prepared. Some people say you can see a fairy in the flame, and even you don't at first, you will after downing this potent drink.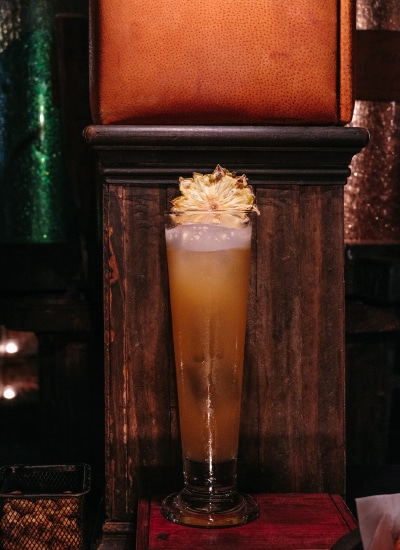 The food programme isn't the most imaginative, but we find well-executed pub-style classics anyway. The gigantic Fat Gut'z Beef Burger (THB370) arrives with a knife stabbed through the middle, holding together a fluffy brioche bun with a relatively juicy beef patty, nutty melted brie cheese, tomato, bacon, and for the cherry on top, a spicy housemade ketchup that ties everything together. Vegetarian? There's a version with pineapple and egg, but there's no way you're getting the same satisfaction.
The Nachos (THB290) are worth ordering if you finish it before things get soggy. Crispy tortilla chips tossed with fresh guacamole and salsa — it's a simple combination. You get tanginess from the guac and jalapenos, earthiness from black olives, and yummy cheesiness from mozzarella and cheddar.
The Iron Buffalo Wings (THB240 for six), which come hot and sticky with honey and paprika, are not bad either. It's the kind of grub that's perfect for a bewitching night at Bangkok's most magical bar.
The Iron Fairies is located at 394 Soi Sukhumvit 55, Khwaeng Khlong Tan Nuea, Khet Watthana, Krung Thep Maha Nakhon 10110, Thailand, p. +66 99 918 1600. Open daily 6pm – 2am.