Best Ryokans and Onsens in Kōchi, Shikoku Island, Japan, to Relax the Mind and Body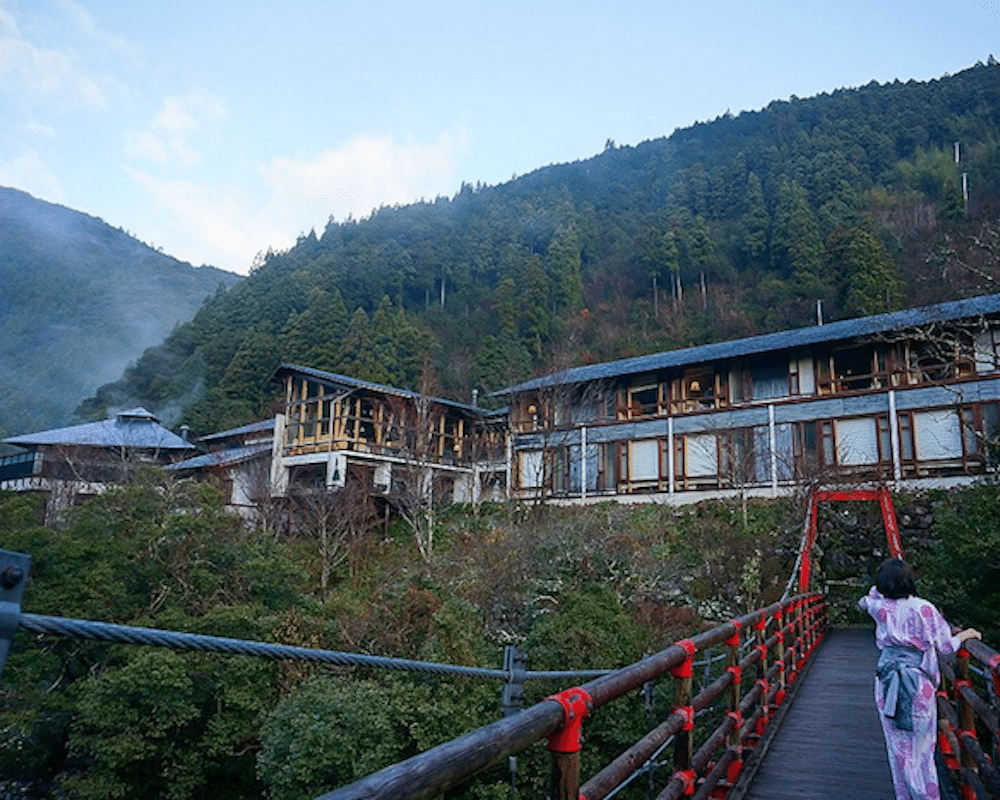 PUBLISHED August 25th, 2018 06:00 am | UPDATED March 26th, 2019 06:16 pm
While cities like
Tokyo
 or
Kyoto
(or even the northern island of 
Hokkaido
) might never fail as a holiday destination, there are plenty offbeat and down right gorgeous places to visit in
Japan
 – such as
Kochi
. Not to be confused with the city in southwest India, Kochi is located on Shikoku, the smallest of the four main islands of Japan. The Kochi Prefecture covers most of Shikoku's southern half, and it takes less than an hour and the half to fly from Tokyo and about 45 minutes flight time from Osaka.
One of the best things about Kochi is that it offers the rare opportunity to live 'in' nature. These traditional Japanese r
yokans
are surrounded by
forests
and
running rivers
, so you can take in the fresh and clean air of the Japanese countryside while hot springs melt away your troubles and fatigue as you soak in the heated healing waters. Here's the list of our top six 
ryokans
with wonderful onsens:
Kuroshio-honjin (west)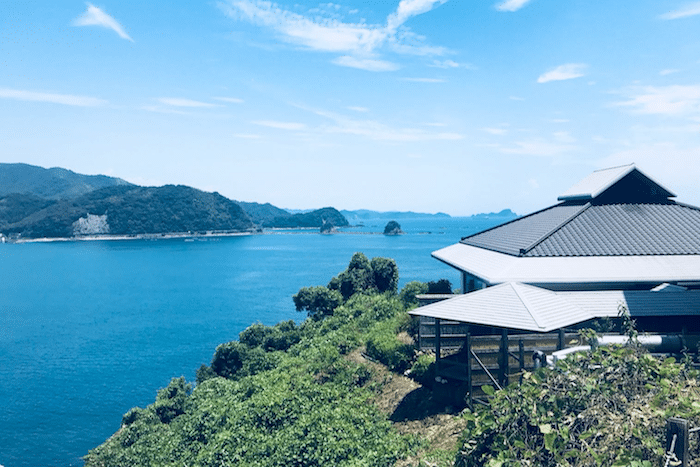 Offering Japanese style sleeping arrangements in spacious bedrooms, the highlight of Kuroshio-honjin is definitely the onsen. Both male and female hot springs are large, located indoors, and can comfortably accommodate a large number of guests. The outdoor onsen, albeit much smaller, affords a picturesque view of the Pacific Ocean, making it easy to lose track of time while soaking in heated Pacific seawater. Did we mention there's also a sauna? That's not all, Kuroshio has an authentic straw-grilled Bonito Tataki experience where you get to grill the bonito yourself. Or start from scratch, if you'd like, with a guide to walk you through cleaning and gutting the fish, followed by cutting and seasoning the bonito.
Shimanto no yado (West)
This r
yokan
has the most variety when it comes to different room types. With both Western and Japanese-style rooms, they are also able to accommodate bigger groups of five to six people in a room. Some rooms even come with an outdoor Goyemon bath, so you can bathe in nature – it doesn't get more zen/relaxing than that. Depending on the season, the rooms come with a meal plan that includes breakfast and dinner as well. By Singaporean standards these meals are luxurious, featuring popular local dishes prepared with locally sourced ingredients.
The onsen at Shimanto no Yado sets itself apart by having three different types of water. Indoors, you'll find a regular hot spring and a mineral-infused pool with a high iron content while the outdoor onsen features heated Pacific seawater. A sizeable sauna and a cooling down pool makes this place one of the biggest we visited. We highly recommend this onsen even if you choose to stay elsewhere; a day pass is available at ¥680 (US$7).
Nakatsu Valley Yunomori (Central)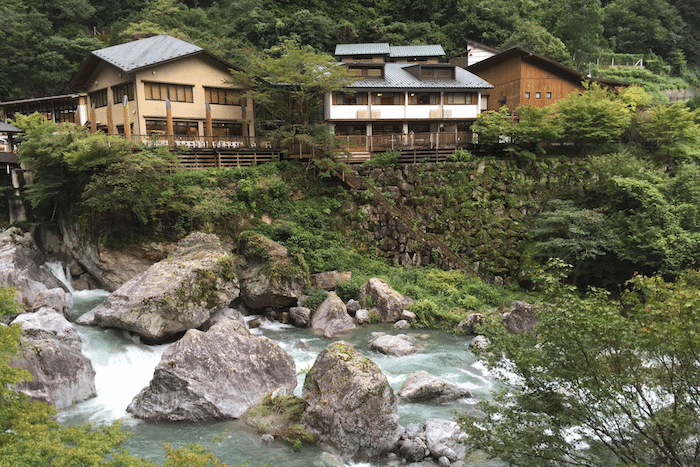 Enhanced by the beauty of the Niyodo River and the Yuno forest, Yunomori not only offers both Japanese-style rooms and cottages with regular beds, the ryokan also proffers both Japanese and French meal options. The Ponte Restaurant has an extensive menu and features the best seasonal produce from the area. Guests can luxuriate in the natural open-air hot spring or the large indoor one. A stone's throw away from Nakatsu Keikoku, a prefectural Natural Park, this is the perfect base is you wish to engage in nature activities in the region.
Auberge Tosayama (Central)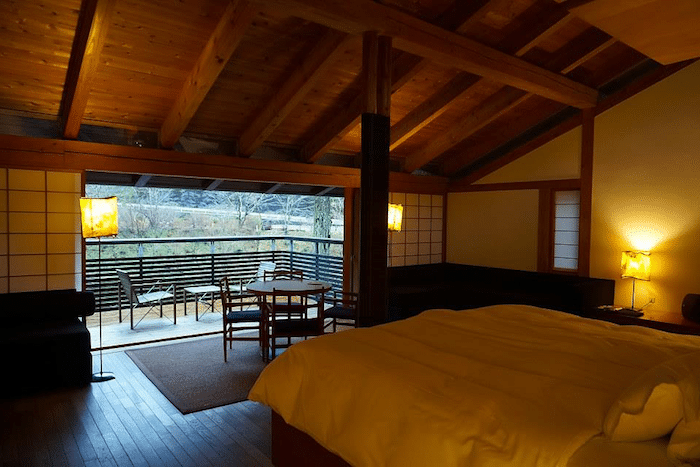 Tucked away in the mountains, Auberge Tosayama is secluded and thus offers awe-inspiring views of Kochi's natural beauty, with the Kagami River running past the front of the
ryokan
. The minimalist design gives the western styled rooms a relaxing zen vibe with plenty of natural light and exquisite wood details. The onsen is simple and cosy with one indoor and one outdoor; guests can also enjoy a Japanese massage.
Jyoseikan
Ryokan

(Central)
Established in 1874, this long-time 
ryokan
 once served as the accommodation for the imperial family. This
ryokan
has one of the best locations for sightseeing around Kochi City, with Kochi Castle just a mere 10-minute walk away. Delicious and generous meal options include seared bonito, Crab shabu-shabu, and wagyu beef. The outdoor onsen offers a panoramic view of Kochi, and is a great way to catch the sunrise or sunset.
Sanyou Sou (Central)
A stay at Sanyou Sou means being treated to a gorgeous view of the Tosa Bay or the beautiful Kochi Mountains. While the rooms are designed either in the Japanee or Western style, they come with a balcony that overlooks the ocean, perfect for a drink in the evening as you watch the stunning sunset.
The outdoor onsen here is as if it was situated in a mini garden incorporating green plants, wood, and stone. The water has a golden hue and is said to indicate the natural ingredients, such as the high salt content. There is also a popular footbath that dispells any tiredness from walking long distances. Enjoy organic Kochi produce harvested at Sanwa-san farm when you dine in the
ryokan!
Top image courtesy of Auberge Tosayama.