Bottomless Brunch in Singapore: Tanoke Serves Classics with a Japanese Twist and Free Flow Sake on Purvis Street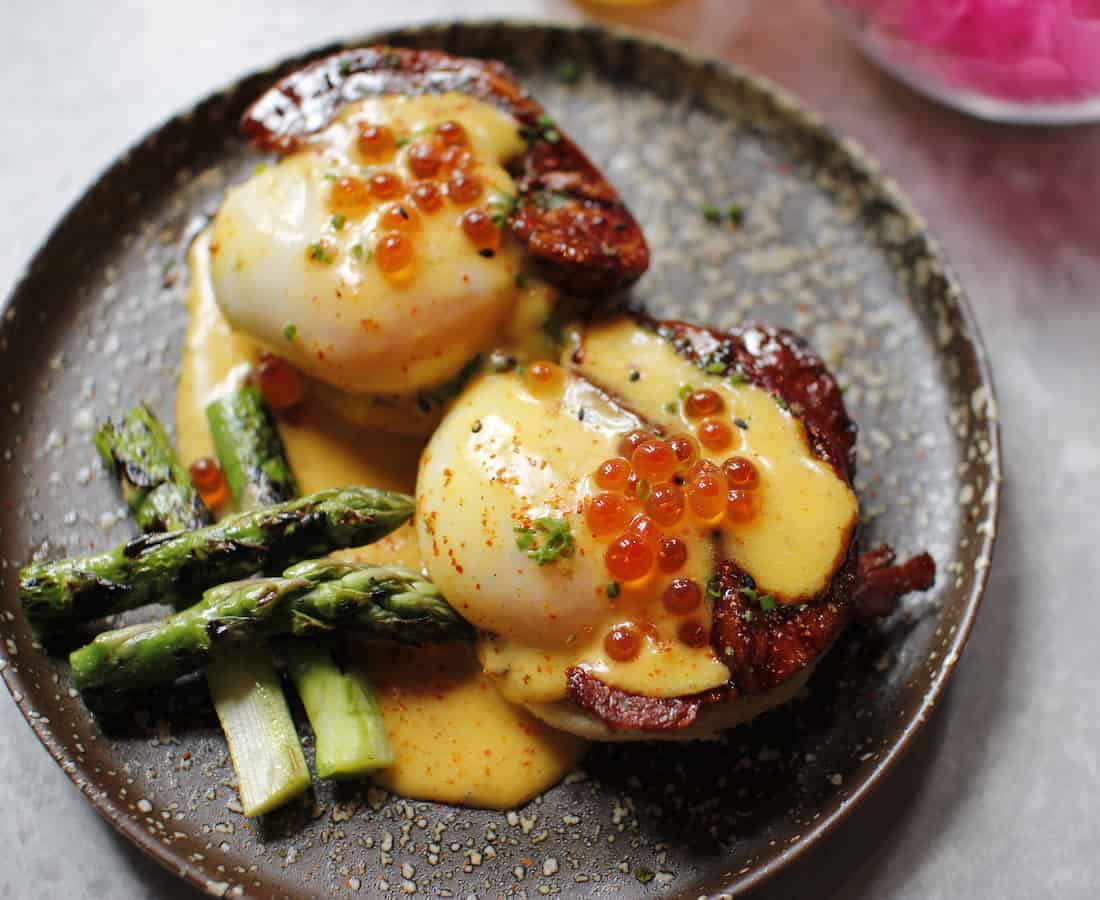 PUBLISHED March 29th, 2021 05:00 am | UPDATED April 6th, 2021 10:57 am
Many bottomless brunches in Singapore feature champagne, wines, and even cocktails. Few of them, like the newly opened restaurant-bar Tanoke, put sake on the free-flow list. Located on the second floor of a shophouse on Purvis Street, the modern Japanese establishment is brought to you by the same folks behind Telok Ayer sake den Kabuke.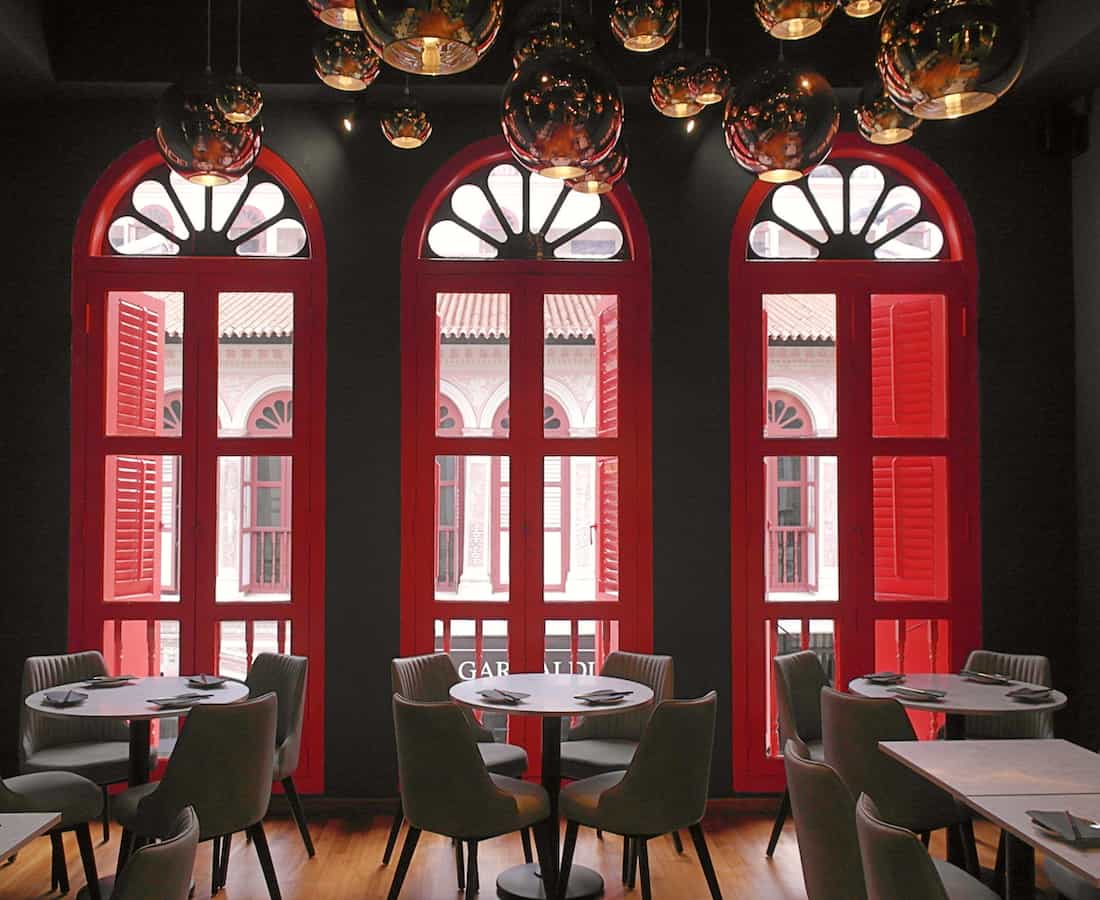 Tanoke is also helmed by Chef Rio Neo, whose dinner menu revolves around quality ingredients prepared with the traditional Shichirin Binchotan grill. The a la carte brunch plates however – available only on Sundays 11.30am to 3pm – are a more casual affair.
Japanese sandos are all the rage now, and Tanoke's katsu comes in three varieties, sandwiched between toasted milk bread and wasabi cream cheese. We went with the Portobello Mushroom (S$22); it might look thin but the accompanying dashimaki omelette and side of sautéed mix 'shrooms bulk up the dish in a satisfying manner. The wasabi cream cheese could do with more of a kick for a better balance in flavours though.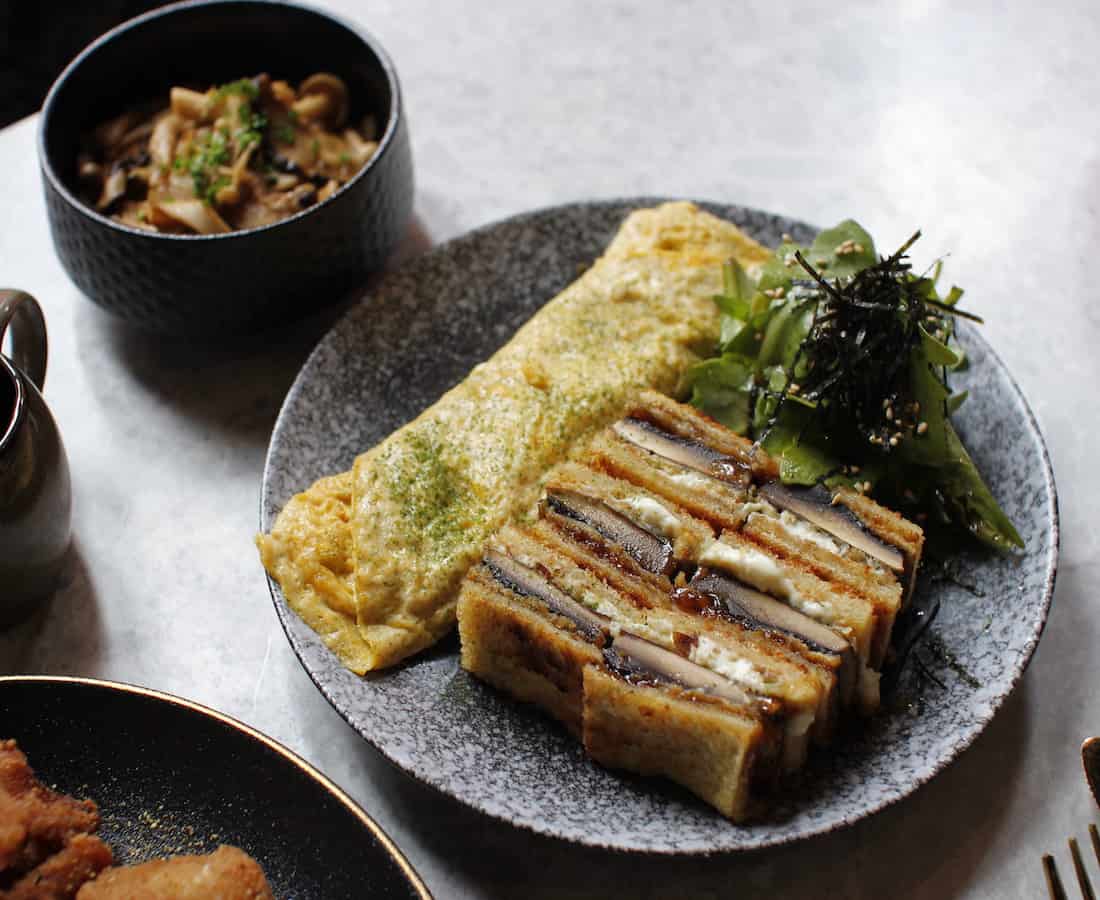 Just as well then, that we had the Hitotoki sparkling sake (7% ABV) play a role in our meal. Bearing slight umami notes from Haenuki rice, this junmai from Yamagata started off mildly sweet, with a somewhat tart and dry finish. Finely bubbled, the mouthfeel is elegant, making it easy to go back for sips between eating.
Priced at S$48++ per person, the free-flow package also includes Bijofu Junmai Ginjo Junrei Tama Label from the Kochi Prefecture. Clocking in at 15% ABV, it's an uncomplicated, well-balanced sake with notes of orange on the nose. We made the switch in sake for our next dish, a Japanese riff on a brunch classic.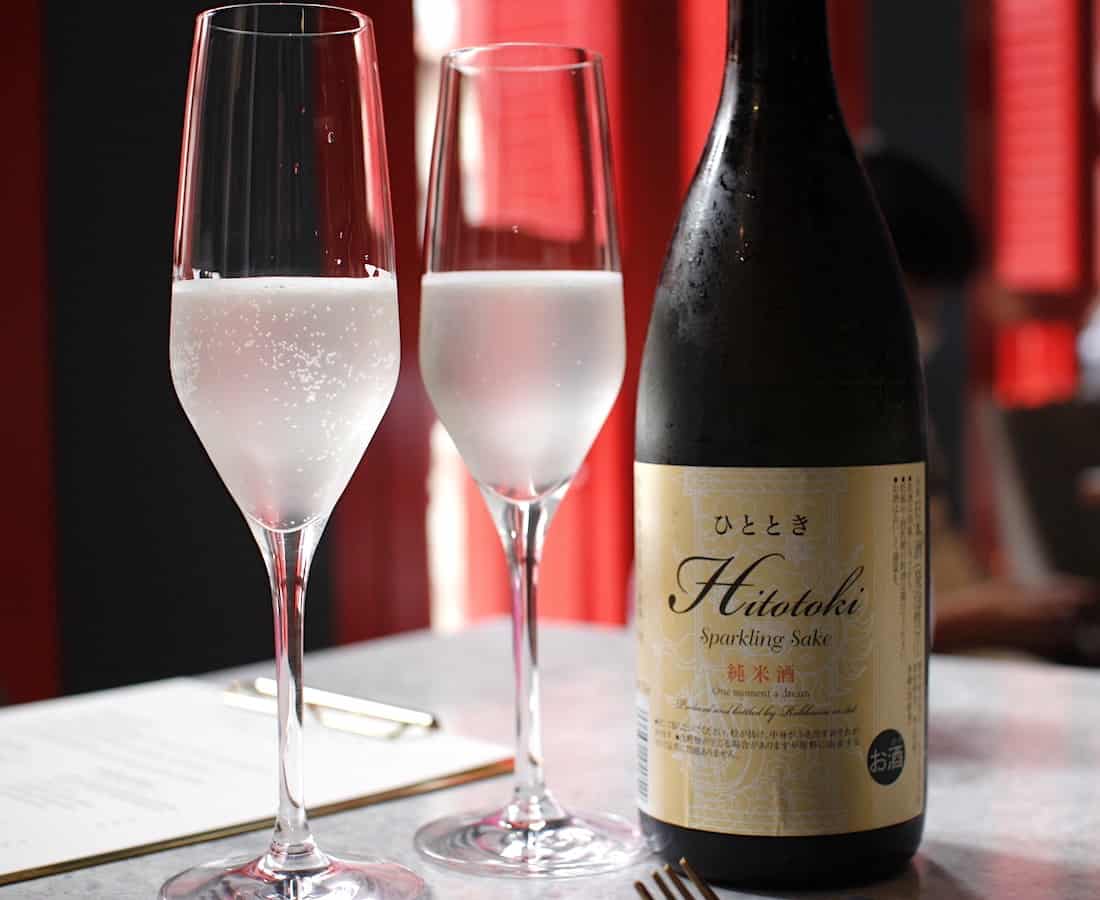 If you enjoy Japanese-style souffle pancakes, there's no doubt you'll enjoy Tanoke's Karaage & Pancakes (S$28). While it looks simple to pull together, we enjoyed the touch of yuzu in the maple syrup served on the side, and the sprinkling of Sancho pepper on the fried chicken that keeps things from becoming one-dimensional. The texture of the pancakes was on point, and is even delicious with just the hand whipped cream and berry compote.
For a taste of the binchotan grill, opt for the Foie Gras & Onsen Benedict (S$34). Stacked on slices of foie gras and chorizo, the eggs were perfectly poached and charred asparagus helped to cut through the richness. The only drawback? The smokiness of the chorizo steals the foie gras' spotlight – we missed that burst of umami that usually accompanies goose liver.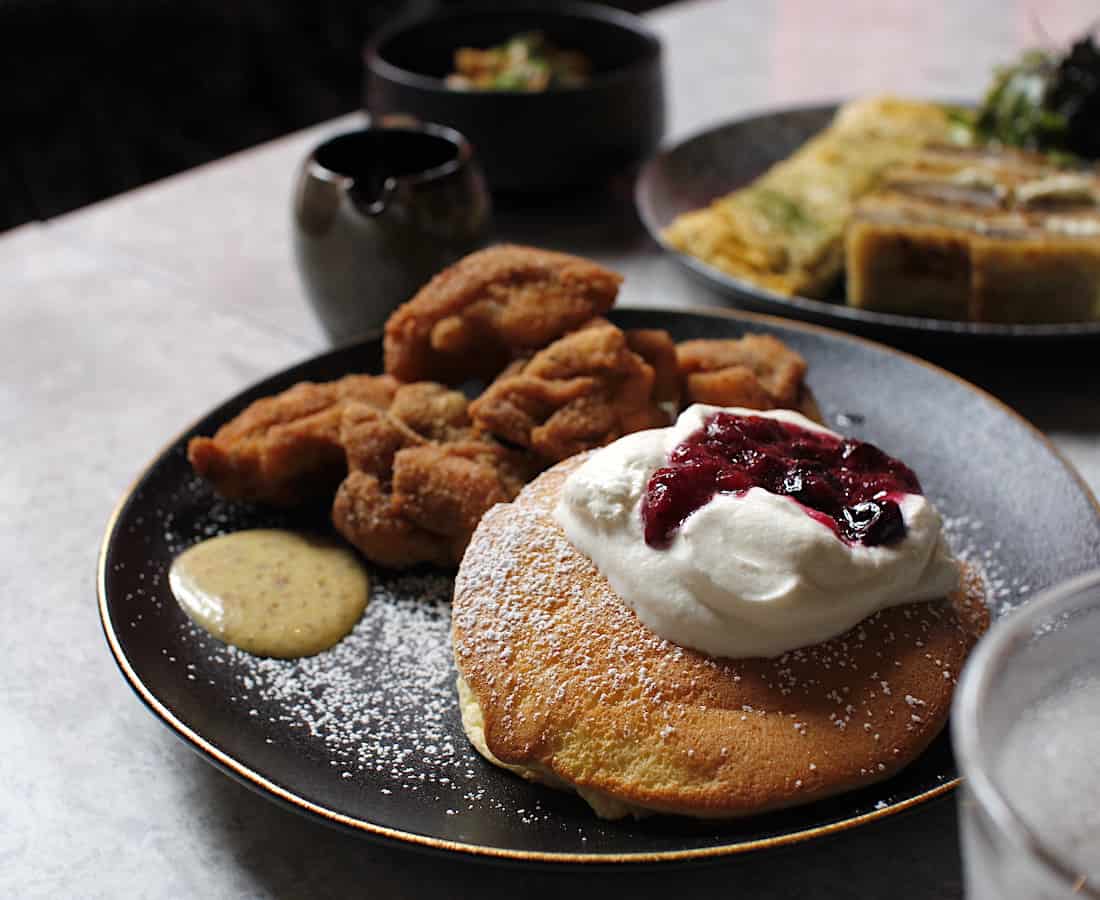 If the goal is to eat less and drink more, we recommend ordering a large plate to share between two, and get in on the small plates. The fried chicken with the pancakes is available to order on its own at S$12, but you'll find the perfect drinking snack in the Gobo Age (S$10). An izakaya staple, Chef Rio's rendition is thinly sliced, braised in a combination of sake, mirin, shoyu, and fried à la minute.
Room for dessert?You can't go wrong with the decadent S'mores Tartlet (S$12) that was equal parts creamy and fudgy, though we suspect the Matcha Panna Cotta (S$12) would be the go-to for most after an afternoon of eating and drinking.
Tanoke is located at 7 Purvis Street, Level 2, Singapore 188586, p. +65 9106 3378. Open Tue-Fri 11.30am – 2pm, 5pm-10.30pm, Sat 6pm-10.30pm, Sun 11.30am-3pm, 6pm-10.30pm. 
All food images courtesy of Sylvester Fedor.