Wine Guide: An Introduction to Champagne, The Beloved Party Fizz With A Storied History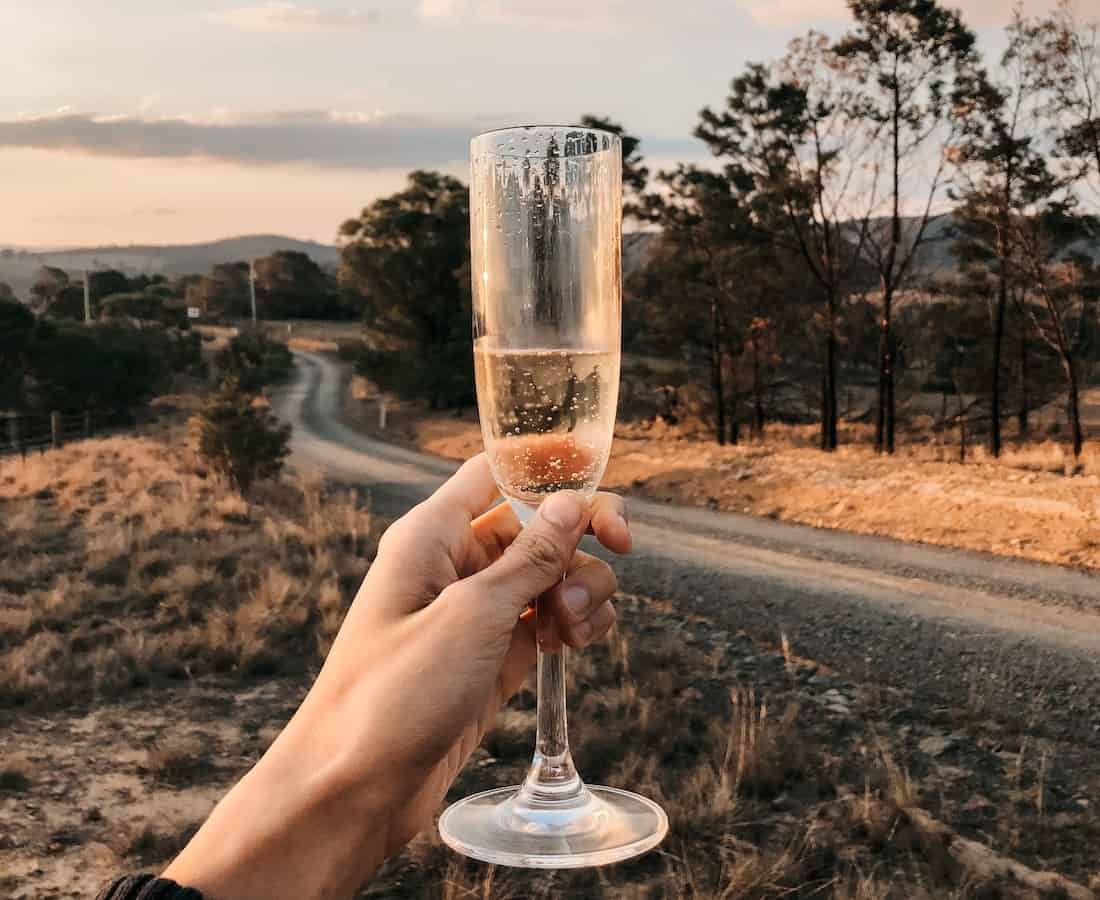 PUBLISHED November 30th, 2020 05:30 am | UPDATED December 6th, 2020 12:15 pm
Nothing gets the party popping like champagne – it's been the essential guest at everything from royal balls to New Year's Eve bashes for centuries. Beneath the fizz and fun, though, this sparkling wine from the French region of Champagne is serious business, with a surprising battalion of rules and regulations that set it apart from other bubbles. To get you knowing your bubbly better this festive season, we've put together a handy guide to champagne – its origins, tasting notes, and where to shop it in Singapore.
Champagne: An Accidental History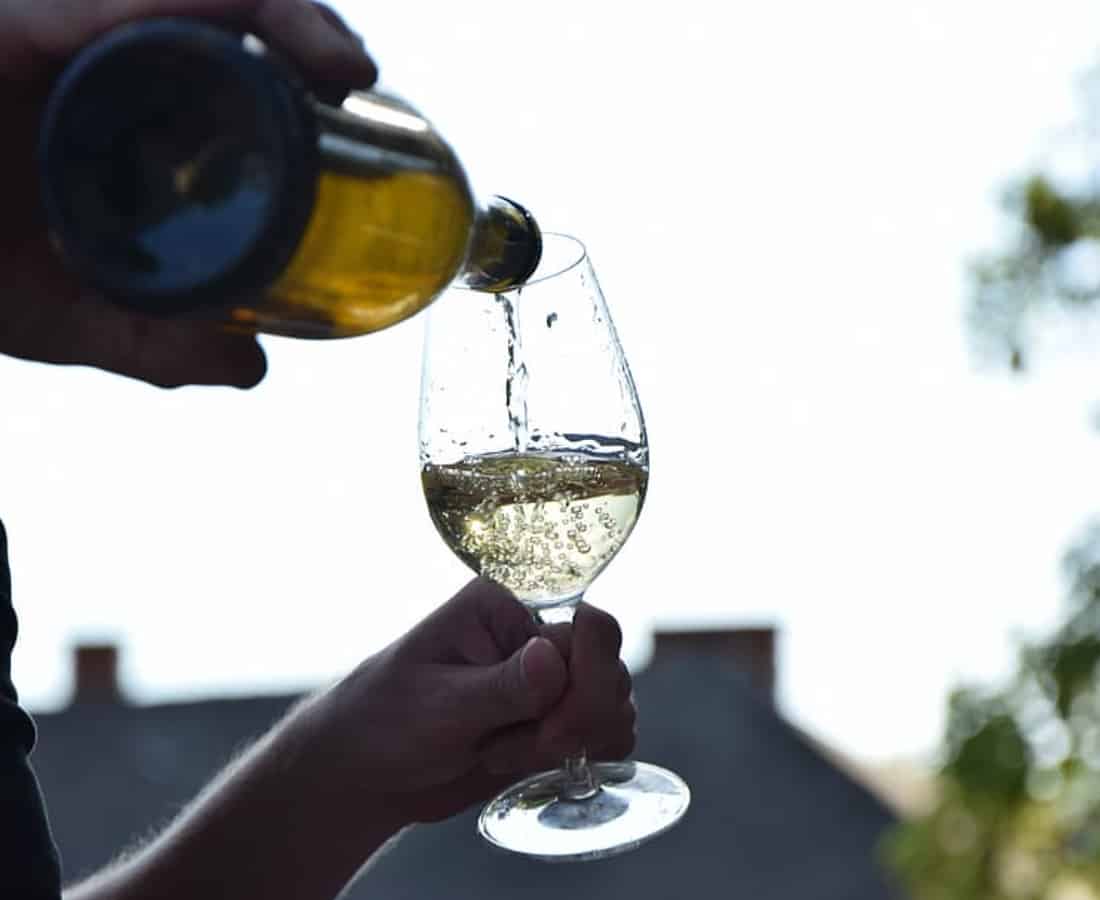 As with countless great inventions, champagne started out as an accident. Before the mid-1600s, the bubbly quality we know and love was actually dreaded by Champenois winemakers – an unintended consequence of the region's chilly winters, which interrupted their wine's fermentation process.
Come spring, the warmer temperatures would induce undigested sugars in the bottled wine to restart fermentation, producing carbon dioxide. This was bad news given the era's relatively fragile glassware – pressure would build up within the bottle from trapped carbon dioxide and cause it to shatter. Unable to fathom why their vino was exploding, the winemakers dubbed it vin du diable – devil's wine.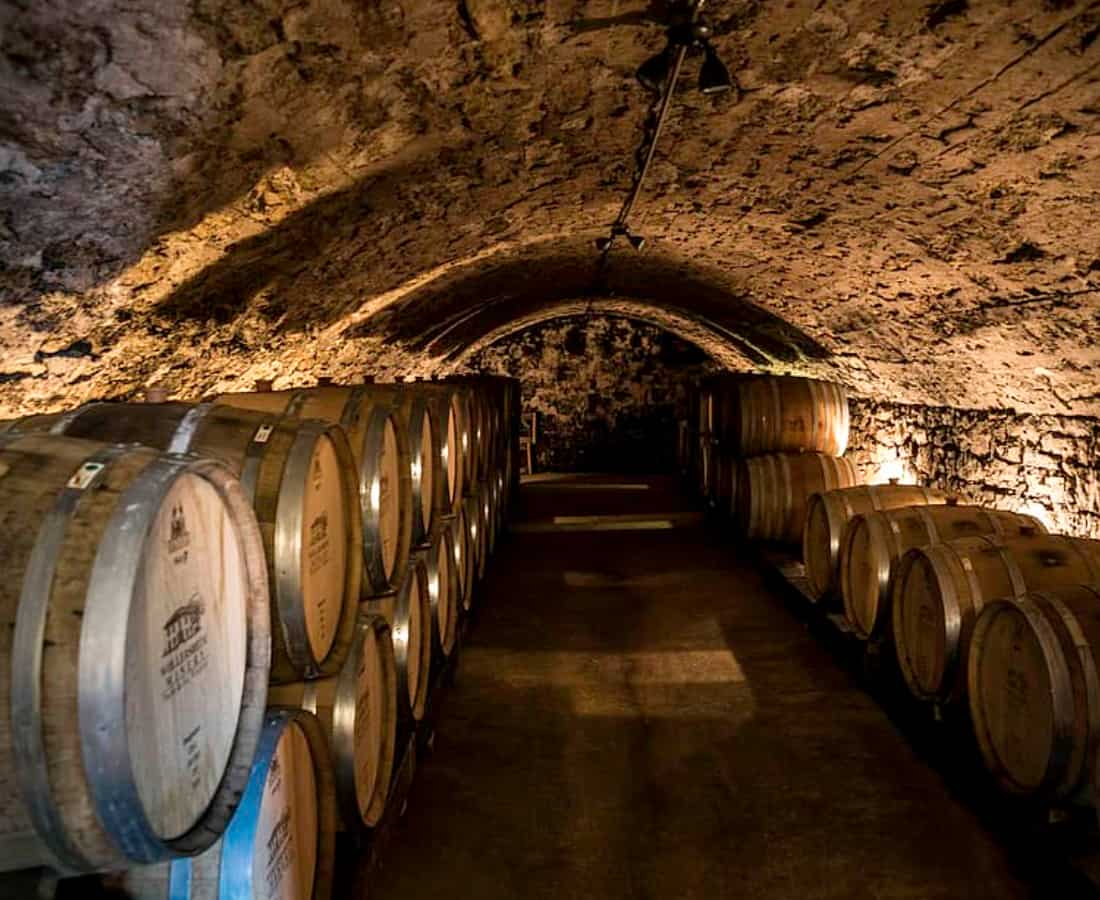 With the advent of stronger, coal-fired glass from England along with molding techniques in the 1700s, the fizz could increasingly be contained – and the royal court discovered that devil's wine could be sinfully good. By the mid-18th century, champagne houses that till today dominate the market – Ruinart, Moët & Chandon, Taittinger – had been founded, supplying bubbles for royal banquets and aristocratic parties.
It was during France's Belle Époque – that golden age for burlesque, balls, and the bourgeois between 1880 to 1914 – that champagne became synonymous with celebration. Like a boozy godmother, it poured its bubbly spell everywhere from horse races to hotel bars, intoxicating artists and aristocrats alike. Its mass-market appeal has hardly deflated since.
What Makes Champagne, Champagne?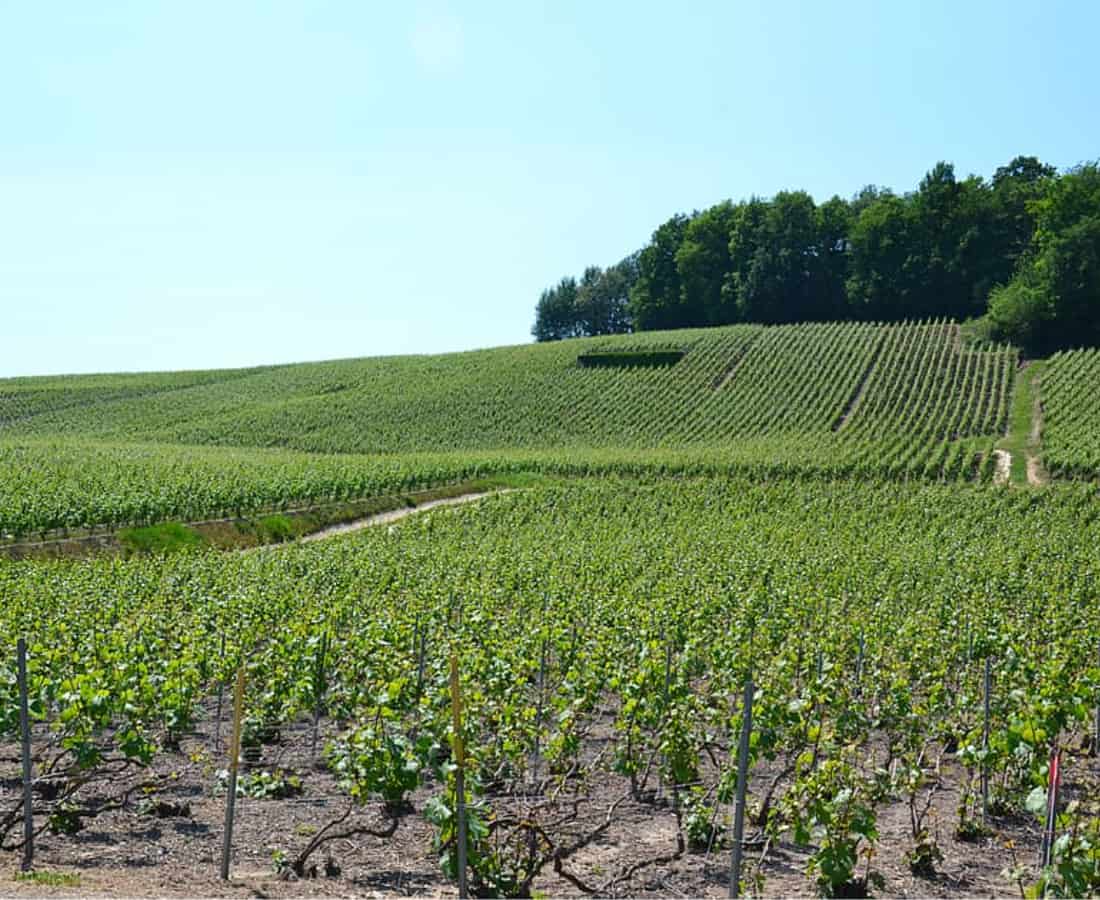 Champagne is as much a region as it is a style of sparkling wine. Set just outside Paris, France's northeastern region of Champagne has a mild climate and chalky, mineral-rich soil – both key factors in champagne's distinctive flavours. More importantly, it has Appellation d'Origine Contrôlée (AOC) status. To be designated champagne (and not simply sparkling wine), the bubbly in question has to come from vineyards in Champagne, and adhere to a whole slew of champagne-making standards besides.
Grape Varieties
Only seven grape varieties are allowed in the making of champagne, the most widely used of which are Chardonnay, Pinot Noir, and Pinot Meunier. These grapes are commonly combined in blends, though you can find single-varietals on the market made from 100% Chardonnay (look for the label blanc de blancs, which translates literally to 'white from white') or 100% dark grapes (blanc de noirs, aka white wine from black grapes).
La méthode champenoise
The closely regulated process of champagne making is known as the méthode champenoise. While this is similar to the 'traditional method' used in Spanish cava, French crémant, and many others, Champagne producers have successfully lobbied to restrict this term's usage to champagne (if you haven't already noticed, these folks are big on nomenclature).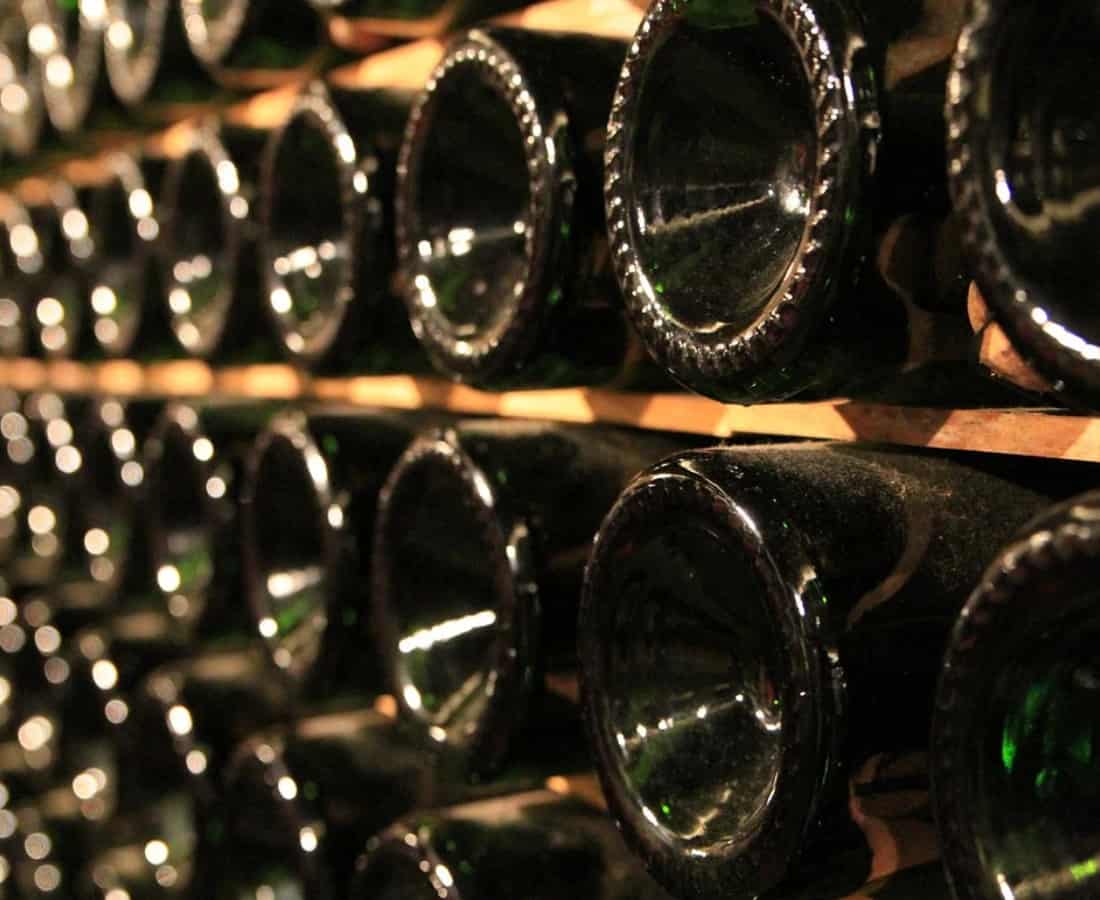 The méthode champenoise is defined by a second fermentation inside the bottle – a refined version of what winter frost achieved centuries ago. After one round of fermentation, yeast and sugars are added to the base wine, which is then bottled; CO2 produced from fermentation carbonates the wine. The champagne spends a minimum of 15 months ageing on the lees – dead yeast cells – which gives it body and toasty brioche flavours.
To remove leftover yeast sediment, the bottles are tilted upside-down to let the yeast settle in the neck (this technique, known as riddling, was invented in the 19th century by a certain Veuve Clicquot). The sediment is then frozen and disgorged in a 'plug', before the remaining clear bubbly is recorked. It's a painstaking process, to say the least – and that translates to higher price tags as opposed to, say, Prosecco.
Tasting Notes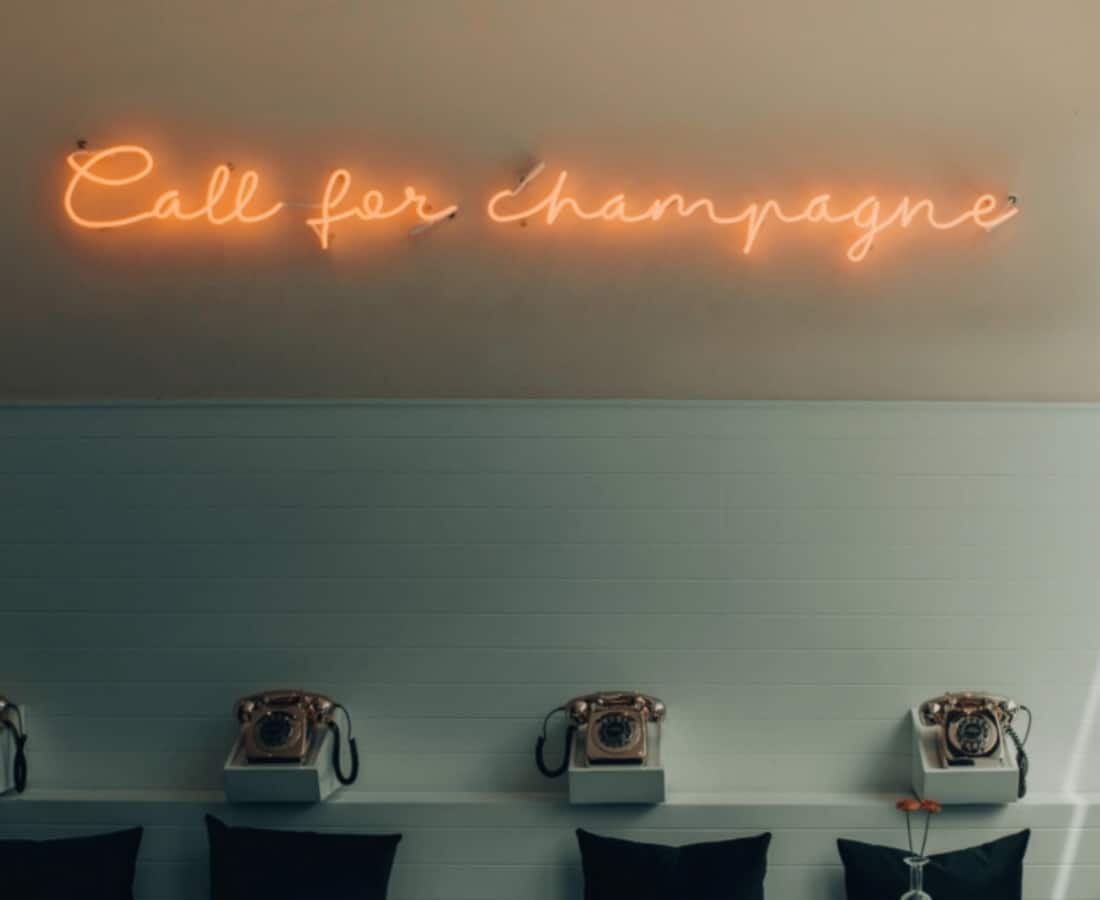 Beyond its trademark fine bubbles, champagne's flavours vary widely with the grape varieties in its makeup. Chardonnay gives champagne its acidity and citrus freshness, while Pinot Noir brings it a rounder mouthfeel, smoky accents, and plenty of black fruit richness. Often seen as a sidekick to its well-known blending partners, Pinot Meunier nevertheless adds complexity with its bright, jammy red fruit notes.
While drier bubbly is in style these days, champagne can swing sugary or bone-dry – it all depends on the liqueur d'expedition, or sugar solution, added as a finishing touch before the bottle is recorked. To be labelled 'Brut Nature' – the driest kind of all – a champagne must have only 0-2 grams of sugar per litre. Most champagnes today hover around 'Brut' (0-12g/L); the sweetest of all is dubbed 'Doux' (above 50g/L), though it's rare to see this on shelves today.
Food Pairings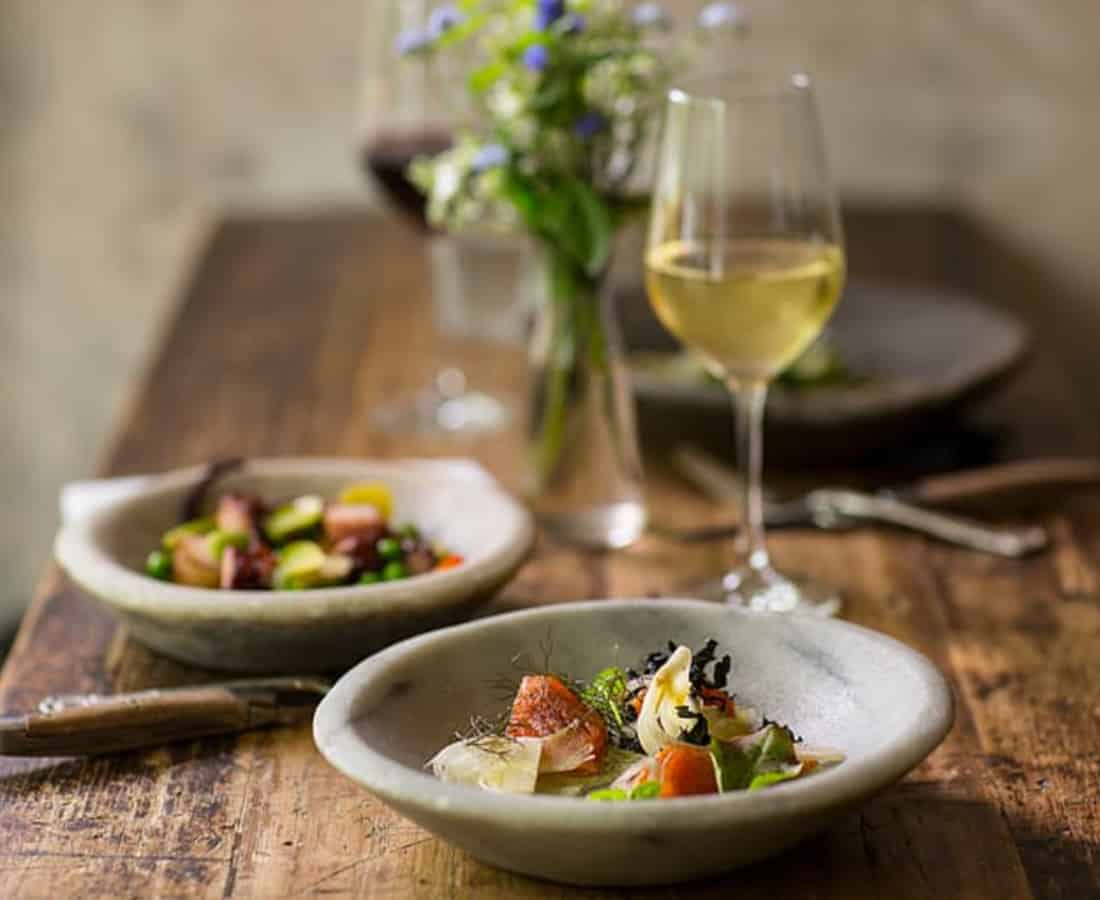 Champagne is known for playing well with almost any food – that's why bubbly is a staple at bottomless brunches, after all. You might find that blanc de blancs cut through creamy stuff like oysters, fish, and even mac & cheese best, while rosé champagne works nicely with meatier pairings like duck, smoked salmon, and cured meats. Save the demi-sec bubbles for dessert – think crème brûlée, or anything tangy and fruity.
Shopping Champagne in Singapore
The Straits Wine Company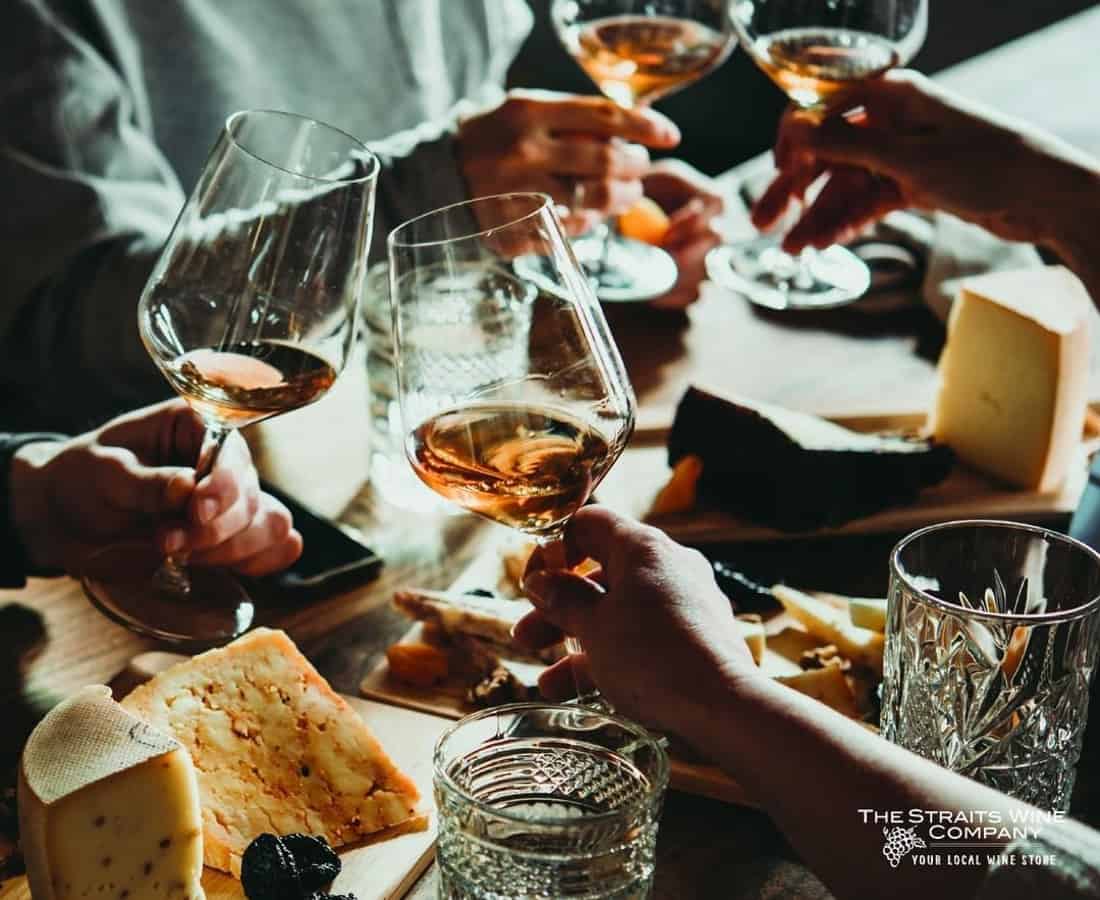 The Straits Wine Company prides itself on being SNOB-centric – centered on sustainable, natural, organic, and biodynamic wines, that is. Eschewing your big-name Grandes Marques, its bubbly stash shines the spotlight on artisanal labels and grower champagnes.
You'll find gems like the Champagne Pierre Moncuit Delos Grand Cru (S$97.30) – a lively, mineral blanc de blancs  from a family grower in Le Mesnil. 100% Pinot Meunier expressions are a pretty rare breed, so you might want to get your hands on the Champagne Dom Caudon Epicurienne (S$88.30) too – a floral, light-bodied number made by a small co-operative house. To snag a 20% discount for these two champagnes, use our exclusive promo code 'Y3EX2EEDX391', available from 3 to 17 December 2020!
Shop The Straits Wine Company's collections online or at its retail outlets across Singapore. 
Emperor Champagne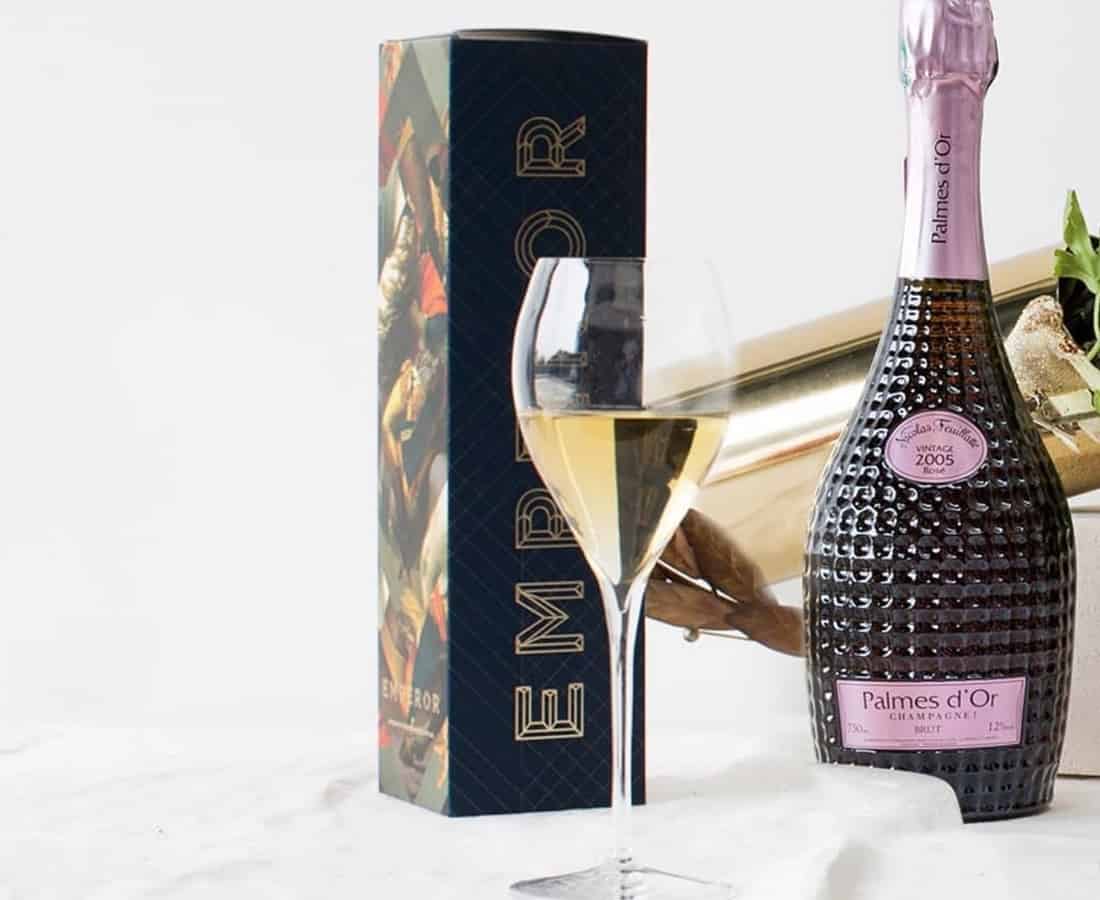 A champagne-only club hailing from Australia, Emperor Champagne caters to bubbly devotees with monthly subscription bottles delivered to your doorstep, custom-created educational content, and access to winemakers' events. Their sparkling curations are fit for royalty, featuring limited-edition champagnes alongside labels rarely available outside France.
Non-members can shop from their retail section too – think exclusive expressions like the Frerejean Frerès Cuvée de l'Empereur Limited Edition (S$69) and the Louis Roederer Blanc de Blanc 2011 (S$129). Don't forget to use our exclusive promo code 'cheerstochampagne' at checkout for 10% off the entire site!
Shop Emperor Champagne's collections here. 
Analogue Wine Merchant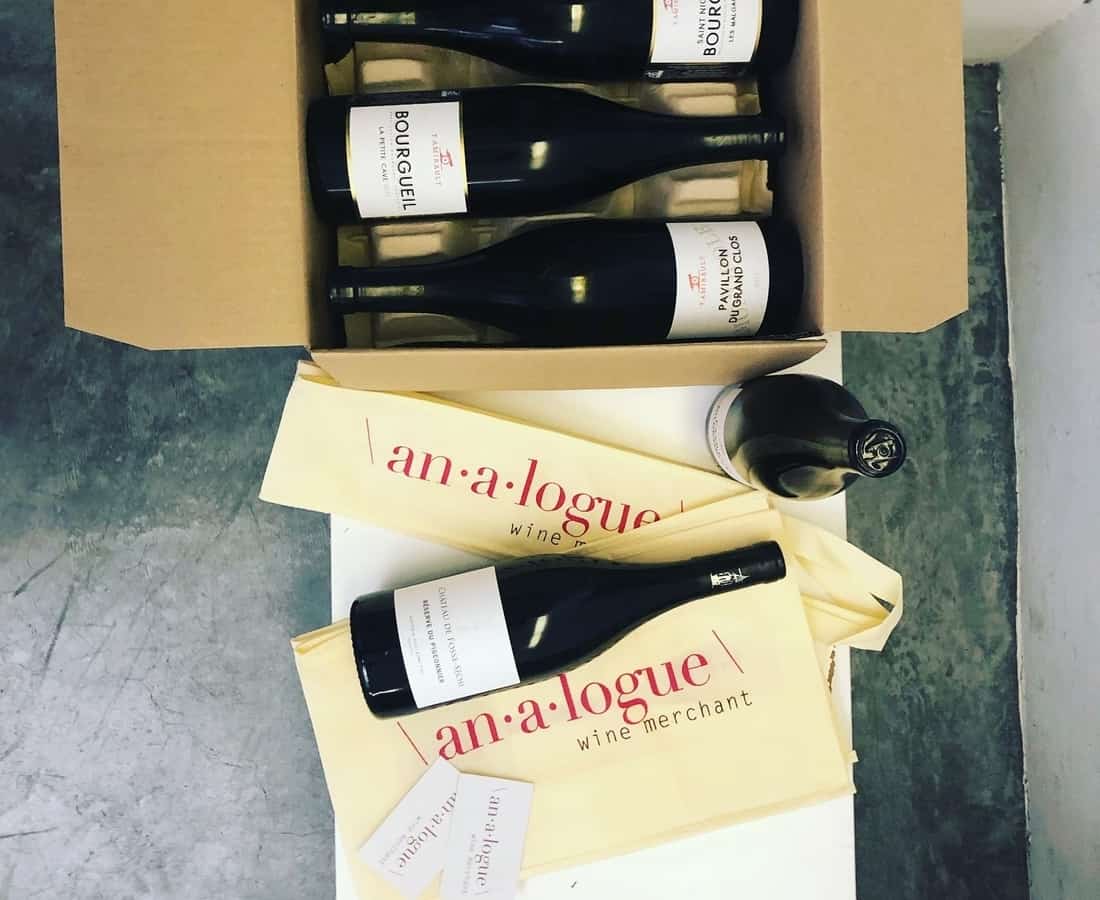 Founded by the folks behind on-trade distributor KOT Selections, Analogue Wine Merchant brings in largely low-intervention labels which offer lively expressions of the terroir. Pick up intriguing bubbles from De Sousa Champagne – an Avize winemaker amongst the first in Champagne to embrace biodynamic techniques – or get a taste of the Coteaux d'Épernay with Champagne Laherte Frères' biodynamic grower champagnes.
Shop Analogue Wine Merchant's collections here. 
Bottles & Bottles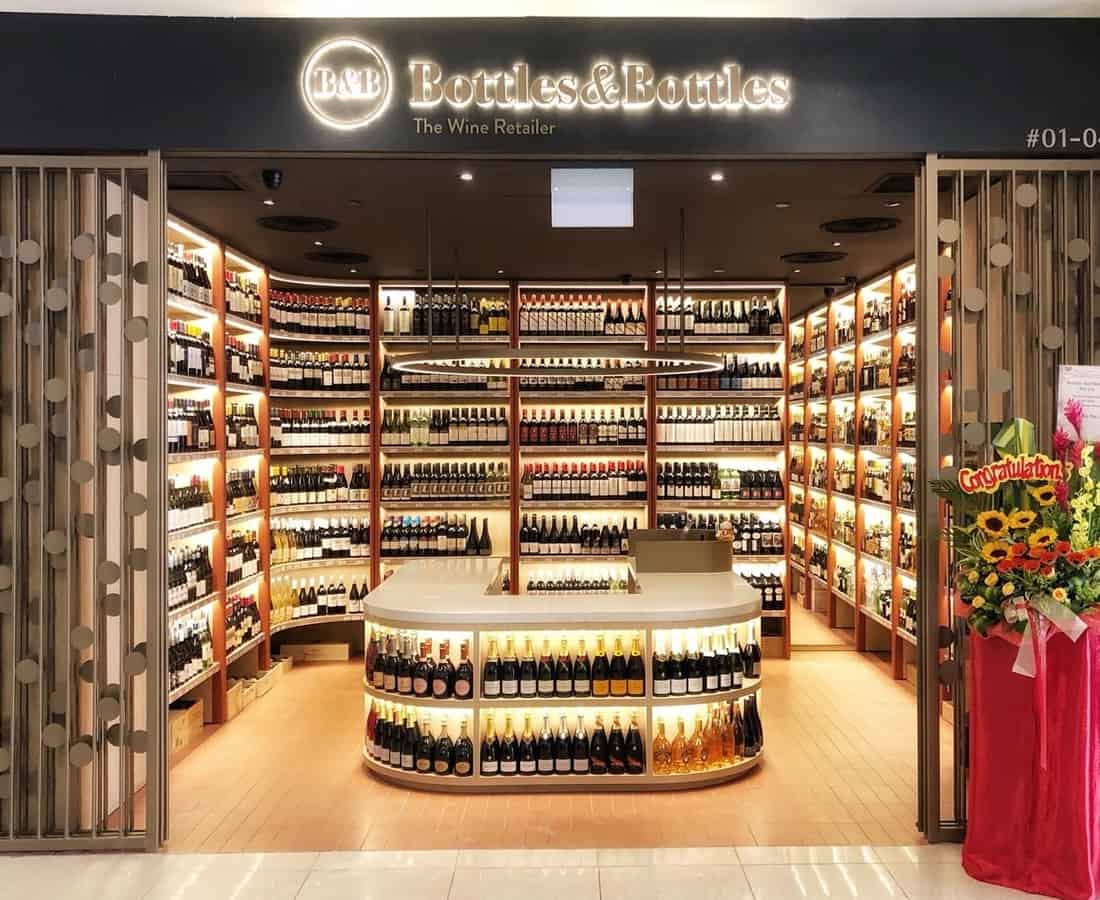 With nine retail spots around the island, Bottles & Bottles is a convenient go-to for vino for all occasions. Their champagne collection runs the gamut from pocket-friendly bubbles to premium bottles from the Grandes Marques – think Billecart-Salmon, Moët & Chandon, Louis Roederer, Ruinart, and more. Splash out on a vintage Taittinger Comtes De Champagne Grand Cru Blanc De Blancs 2007 (S$238), or opt for a toasty Cattier Brut Icone (S$61). Bottles & Bottles is the exclusive distributor for Champagne Cattier in Singapore.
Shop Bottles & Bottles' collections online or at its retail outlets across Singapore.
This guide was made possible by the knowledge shared by our friends at The Straits Wine Company and Emperor Champagne Club.
Featured image by Clarinta Subrata on Unsplash.