Kabuke Restaurant and Bar: Sake, Rice Bowls, and Contemporary Japanese on Telok Ayer Street, Singapore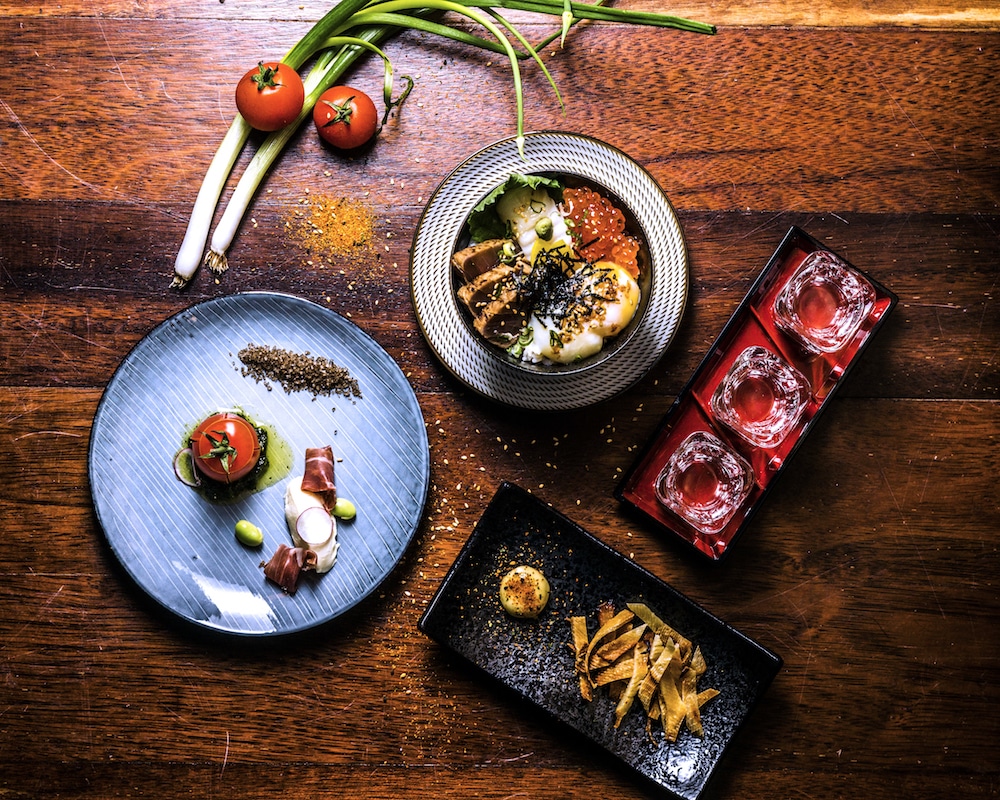 PUBLISHED February 4th, 2018 10:00 am | UPDATED May 18th, 2020 04:24 pm

The shophouse-lined streets of Amoy and Telok Ayer are home to many restaurants and bars; there's so much to explore so you might not have heard of Kabuke yet, especially with its second floor location above partyware and packaging supplier SKP. Inspired by classical Japanese dance-drama theatre kabuki and Japanese sake – the name is an obvious portmanteau – Kabuke sets the stage for an intimate experience of sake and contemporary Japanese food.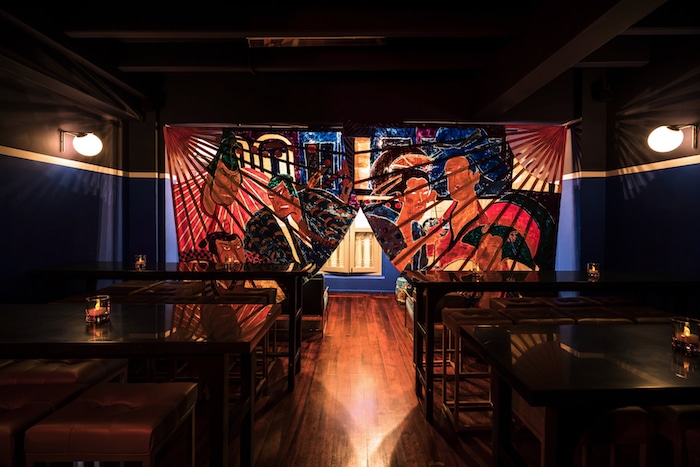 The founders of Kabuke seemed to have assembled quite a dream team with Chef Rio Neo, formerly of Fat Cow and Kinki, helming the kitchen while sake sommelier Keiji Heng (previously at Bar Ippudo) takes the floor with his enthusiasm for the Japanese fermented rice wine. The two work closely together, for Kabuke's focus in on pairing sake with food. Each item on the menu is matched with a recommended sake to enhance the experience, which extends even to their lunch bowls.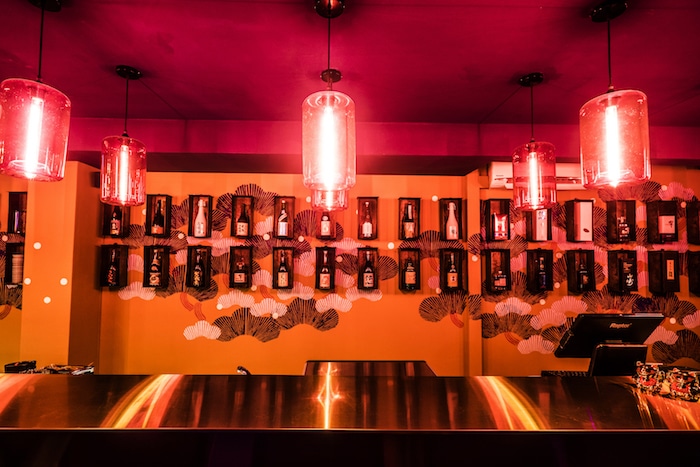 We would prefer the Wagyu beef striploin to be beefier, but Chef has the execution of medium rare down pat; thus the Wagyu Bowl ($28) is naturally a hit with the CBD lunch crowd. Also available during dinner service, it's served with umami truffle shoyu, onsen egg, and garlic chips. Paired with a juicy Zaku Gen no Tomo Junmai ($14 for pairing), where notes of mouthwatering lychee and melon find a lightly astringent finish.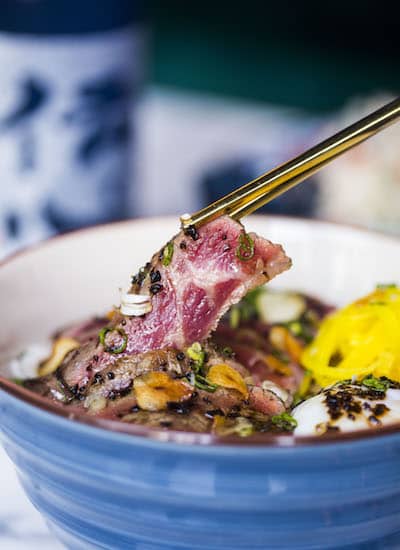 The ginger infused miso pork belly in the Miso Pork Bowl ($16) was excellent – tender great fat to meat ratio, good texture and flavor. The apple and shiso vinaigrette the accompany pea shoots were tossed in was a tad too acidic the day we had lunch, so we skipped the greens and killed the grease with the paired Ichinokura Mukansa Honjozo Super Dry ($8 for pairing, dry with a mineral nose but very drinkable) instead.
And if just one cup of sake isn't enough, did we mention that the Sake of the Day is only $5 for 90ml at lunchtime?
In the evening, the menu expands to include bar bites that one would expect of a modern izakaya. The small plates each pack an umami punch, since they're meant to go with sake, but those who don't drink might find the dishes too salty on the whole. For instance, their signature truffle shoyu makes an appearance again in the Shiso Tempura with Hotate Tartare ($15), where dressed scallops are served with ikura on shiso leaf tempura, while the oven baked eggplant dish Nasu Dengaku ($9) gets its flavor from the sake, miso and yuzu glaze.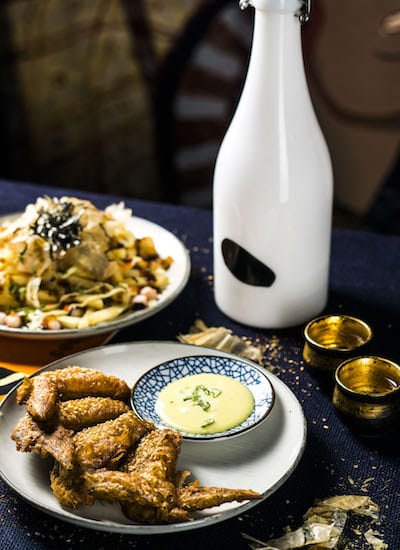 Folks looking for junkier grub can opt for the Crispy Goma Goma Wings ($12), which are excellently marinatd and well fried enough that you don't actually need the accompanying egg mayo wasabi yuzu dip. Between the two of the fussiest dishes on the menu, we prefer the Takoyaki Fries ($12) to the Baby Corn ($10). The former is a twist on the classic Japanese snack with shoestring fries topped with diced octopus, ikura, ebiko, takoyaki sauce, Kewpie mayo, melted cheese and bonito flakes whereas the latter seems to be missing a crucial element with a dressing of Siracha mayo and furikake and pork floss toppings.
Despite the focus on food and sake pairings, Kabuke has put together sake flights ($24) of three 50ml pours for drinkers who want to try a variety. There's also an option to create your own sake flight at the same price. Our favourites from their sake list include the fruity Yuki No Bosha Hiden Yamahai Junmai Ginjo ($16 for 90ml, $50 for 300ml). Almost peaches and cream-like on the nose, this sake is not too sweet on the palate, making it great on its own if you're not in the mood for food. If you prefer sakes with a drier finish, try the elegant Nanbu Bijin Tokubetsu Junmai ($12 for 90ml, $34 for 300ml). We like the body and texture of the sake, as well as that note of savoury umami that hits mid palate.
The only dessert on Kabuke's menu is Japanese ice cream, so for something different, try the Kabuke Cheese Platter ($25) paired with a flight of three sakes (additional $18 for pairing). The dairy products are courtesy of The Cheese Artisans, a cheese shop that specialises in fine European cheeses located on Greenwood Avenue.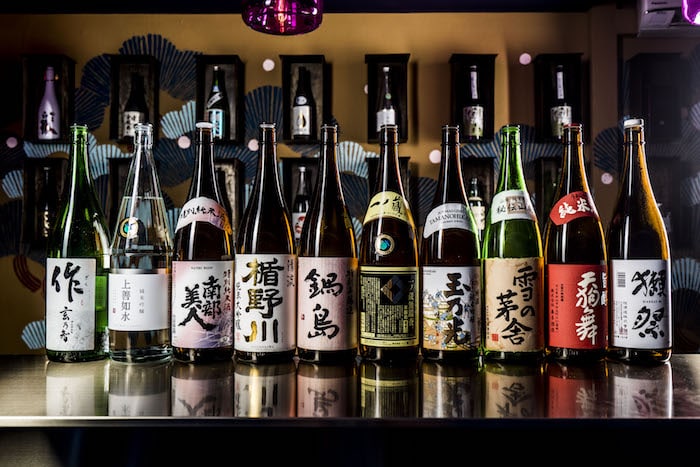 We appreciate the effort that the Kabuke team puts into being different – we all know it's not easy to stand out in Singapore, especially on a street like Telok Ayer – but we hope that they won't complicate dishes for the sake of it in future menu changes (it feels that way for a couple of dishes on the current menu). While the sake is not cheap, the lowest priced is pocket friendly enough at $8 for 90ml to return whenever the sake cravings creep up.

Kabuke is located at 200A Telok Ayer Street, Singapore 068638, p. +65 8822 5525. Open Mon-Thu 11.30am-2pm & 5pm-11pm, Fri 11.30am-2pm & 5pm-12am, Sat 5pm-12am. Closed Sun.