City Nomads Radio: Tiago Oudman, Bali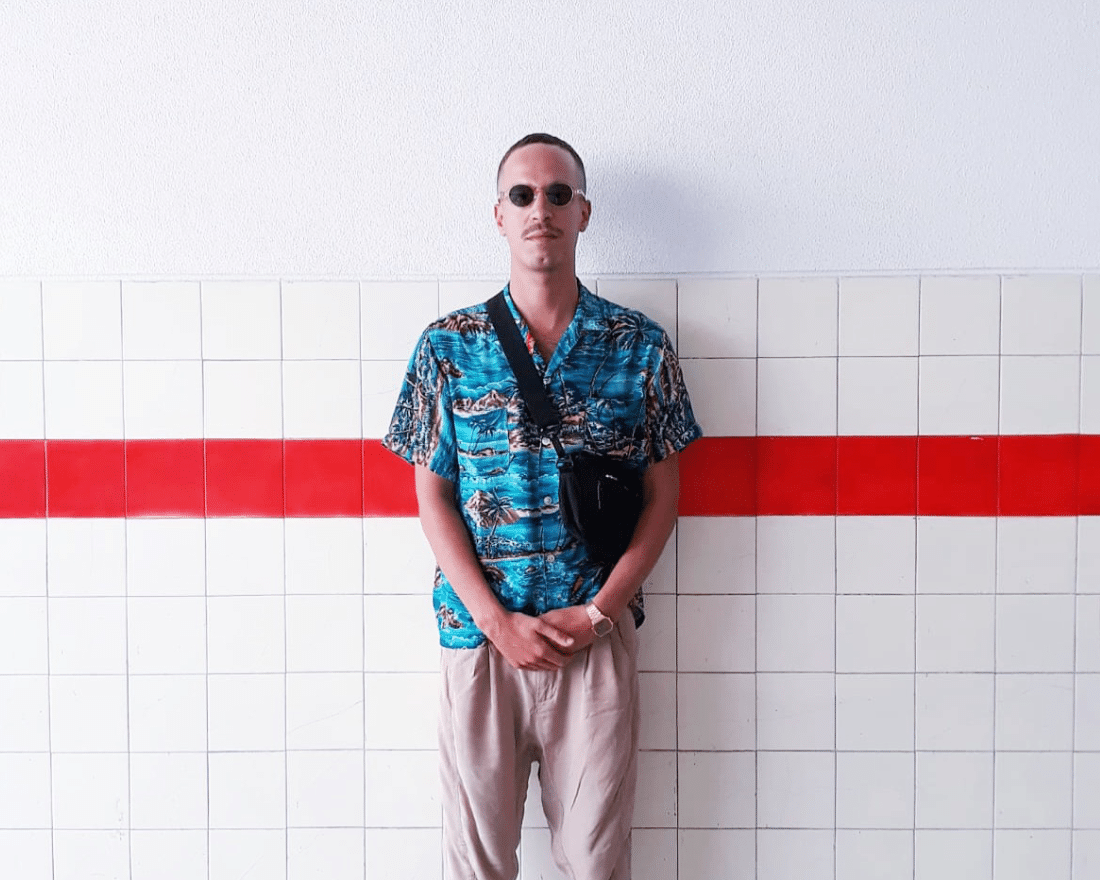 PUBLISHED June 22nd, 2018 06:00 am | UPDATED May 18th, 2020 04:58 pm
With roots in the great Berlin underground, our latest City Nomads Radio interviewee Tiago Oudman (sometimes known by his stage name T.O.M.S.) has bedazzled crowds in iconic venues such as TAPE, Wilde Renate, Suicide Circus, and Kater Holzig. Along with fellow collaborator Ricardo Ferreira, he was one of the few chosen for the legendary closing party of BAR 25, and later continued on tour playing stages like Australia's Subsonic and the 2012 Eclipse Festival in Queensland.
Today, Tiago is based in Bali, where he is one of the founding members of Air Festival on the beautiful Gili Air island, pushing the Indonesian techno scene and paving the way for Bali as the world's latest party destination.
Hi Tiago! Can you share with us how you got into DJing?
My first foray into DJing was with a friend of mine. We were all teenagers around 16 years old attending drum and base parties religiously at this small bar in Lisbon called Captain Kirk. It was a small underground scene which we felt very excited to be a part of. Only one of my friends at the time had turntables, so we would all hang out at his house after school spinning records. I remember being really excited to finish school every day, so I could run to his house and play records. After some time, I saved up enough money to buy my first turntable – I think I was 18 at the time. A second year passed and I bought the second one. It was all history from there.
Can you describe the mix you prepared for us?
It's an eclectic mix under a solid 4/4 beat. I was exposed to many different genres of music as a kid. My parents had a very cool bar growing up so there was always a lot of good music around: from Fela Kuti to Talking Heads and 90s hip-hop groups like 2 Live Crew. My own personal taste growing up was quite broad, and as my passion for Drum & Bass grew, so did my interest in Punk concerts and Electro Clash. I feel these two separate genres really set the path for techno and house music. This mix reflects how I play and what I like to listen at home.
You're one of the people behind Bali Indonesia's Air Festival. How does the scene there differ from Berlin's?
Well, our festival draws from a lot of Berlin influences, from the artists that we book to the collective that we collaborate with, called Bachstelzen. However the scene is very different – for one we are on a tropical island and Berlin is a concrete jungle. Berlin has a 24 hour party scene, where you can go out at 12pm on Monday afternoon and stay in the club until Tuesday morning and totally lose yourself. Whereas in Bali, we have sporadic moments of club culture and electronic music parties. The scene is still growing here, and I hope it evolves into something more constant and tangible.
What is your guilty pleasure song?
'Toxic' by Britney Spears. It's such a great pop song.
How about your go-to drink?
Moscow Mules!
What are some things always in your bag when you go touring?
I'm quite the hoarder when it comes to my bag. I cary my music on a USB, headphones, a toothbrush (because personal hygiene is no joke), a flask with either mezcal or rum, and Pueblo rolling tobacco. It requires a weekly cull as it can get pretty messy in there!
What is one thing most people don't know about you?
That I started out as a Drum & Bass DJ.
Describe your perfect birthday party – in the club, of course.
My perfect birthday was actually the one that just passed. I went to Panorama Bar in Berlin and danced for eight hours straight. Less is more!
Which underrated city should we have our eye on for an up and coming party scene?
I've always had a desire to go back to the city I grew up in, which is Lisbon. I feel that it has a budding electronic scene, and I would like to take part of it and curate an event similar to the Air Festival. It's a beautiful city with lots of potential.
Most memorable gig?
My most memorable gig was at Fusion Festival 2012. It's a 60,000 person festival located in Berlin, and it is absolute madness. I was playing at the Bachstelzen floor and it started to rain – it was a torrential downpour! However, no one left the dance floor and it was by far the craziest gig I have ever played.
Follow Tiago Oudman on Soundcloud, Facebook, and Resident Advisor.