Eye Candy: We Chat With Bartender Kazuhira Arai of Shanghai's Sober Company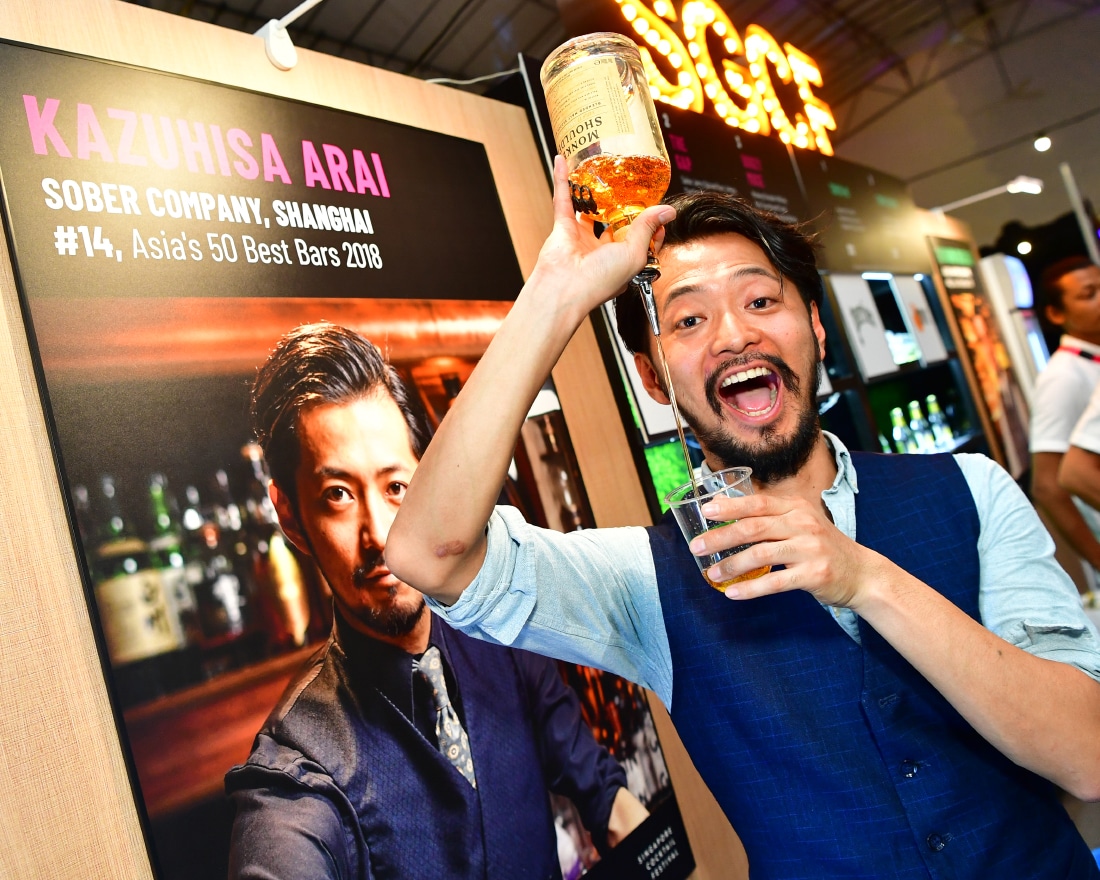 PUBLISHED May 24th, 2019 04:38 pm
Beer goggles are definitely a thing, but Kazuhisa Arai doesn't need them to steal some looks. The cocktail extraordinaire and head bartender at Shanghai's Sober Company – 16 on Asia's 50 Best Bars 2019 – recently shook up a storm at the Singapore Cocktail Festival in May, and it's there that we caught up with him over a yummy tipple. This month's eye candy shares more about his daily routines, the drinks programme at his bar, and his first lesson for new bartenders.
Hi Arai-san! Would you say you're a stylish person?
That is a compliment that I would very gladly take, and I certainly do my best at always looking as stylish as I can!
Studies have shown that drinking alcohol actually makes people's faces more attractive. What do you think about that?
I definitely agree with this one. I think drinking acts as a bridge between guests, and also helps people to have a great time.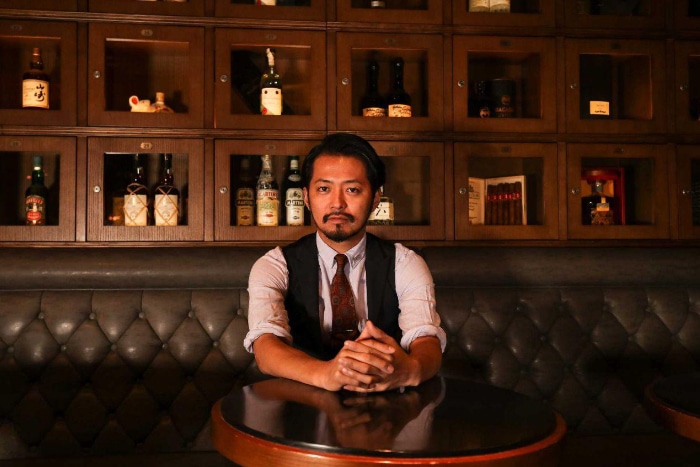 Bartenders typically have quite unpredictable schedules. Do you have some kind of special grooming or fitness routine?
I don't have any specific grooming or fitness routine, but my daily routine involves riding my bicycle to my bar every day and then making myself a double espresso.
Take us through your bartending journey in a few lines.
I spent a significant time bartending back home in Tokyo in different types of bars, and now I'm based in Shanghai where I work with Sober Company. I'm now focused on building up the "aperitif culture to digestif culture" with our team in the Asian markets.
Tell us more about the drinks programme at Sober Company.
We have three sections here: a café, kitchen and society. Each section has a totally different concept, which completes the "before to after dinner" experience. Sober Café is where guests can enjoy small plates and all-day brunch, Sober Kitchen is a restaurant doing modern takes on Chinese dishes, and Sober Society is a bar focused on digestif cocktails and brown spirits. We also have one more hidden bar called Tipsy, where we believe in the motto, "Come Sober, leave tipsy".
Of all the signatures there, which is your favourite to make?
My favourite one to make would have to be a cocktail called "Godfather III". This is perhaps a favourite for Scotch connoisseurs, because we use a chilled glass of Laphroig 10 Year Old with hints of hojicha, apricot brandy, and bitters decorated with a piece of salty candied prosciutto to balance the burn of the strong liquor.
What's your process like when creating new cocktails?
The process begins with the concept. I like to spend my time perfecting the concept of the cocktail first before actually trying to execute it. The next step is to focus on creating the right balance for the cocktail with the different elements.
What's trendy in the Shanghai bar scene at the moment? Any standout bars there we should check out?
I would recommend checking out our sister bar, "The Odd Couple." It is a bar that pays tribute to the 1980s with coloured lights set in compact discs, an LED screen projecting Pac-Man and '80s throwbacks on the speakers. The menu there offers a section of '80s takes on popular drinks of that era. Other must-visits I would recommend include Ars & Delecto and Zuk Bar.
What is the first thing you tell young bartenders who start working for you?
Attention to detail. I always encourage my team to pay attention to the smallest of details in all aspects of the business, as these count towards the overall guest experience. I also remind the team to always be hospitable and friendly, because everybody loves a funny and nice bartender.
You were at the Singapore Cocktail Festival earlier this month. What was the experience like?
I had such a great time in Singapore and I really appreciate the organisers for putting together such a great event and giving me the opportunity to participate in this experience!
Keep up with Arai-san's bartending exploits on Facebook and Instagram.