For Him and Her: The Best Unisex & Androgynous Jewellery Brands to Covet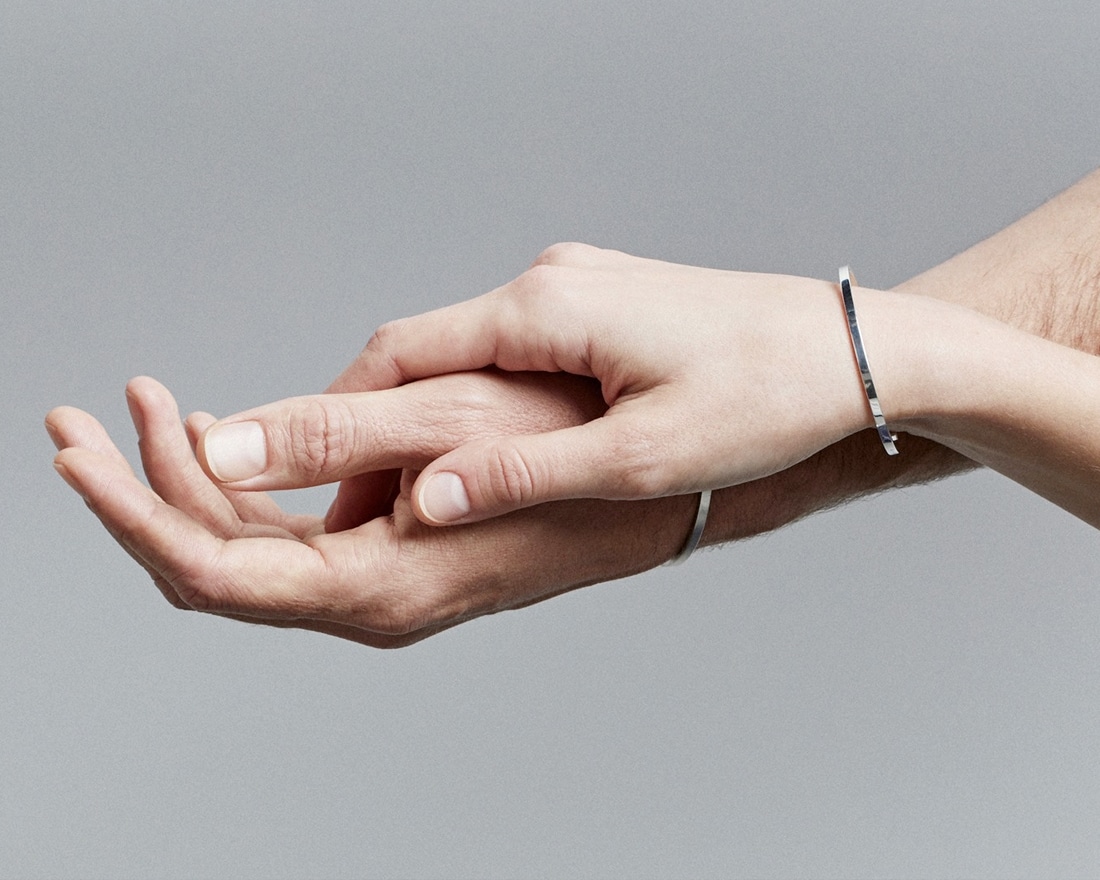 PUBLISHED March 26th, 2020 06:00 am | UPDATED May 18th, 2020 04:43 pm
It's 2020 and jewellery is no longer something just for the ladies. In fact, a new generation of designers have taken on the task of creating gender-ambiguous pieces to look amazing on both men and women. From minimalist cuffs to statement necklaces, these are the unisex jewellery that go beyond gender, with something for every taste and look!
Martyre
Founded by model Anwar Hadid and musician Yoni Laham, Martyre is a lifestyle and accessories brand keen on exploring new concepts in jewellery. With sleek and modern designs, the brand continues to uphold tradition by collaborating with artisans in Los Angeles to create timeless pieces for men and women. We're digging the Pray For Us ring stack, three separate rings (US$95 each) engraved to spell out "Pray For Us" when worn together. Available in silver, gold, and rose gold, it's the perfect statement ring stack.
The Pray For Us ring stack is available at US$95 (each) at Martyre.
Stolen Girlfriends Club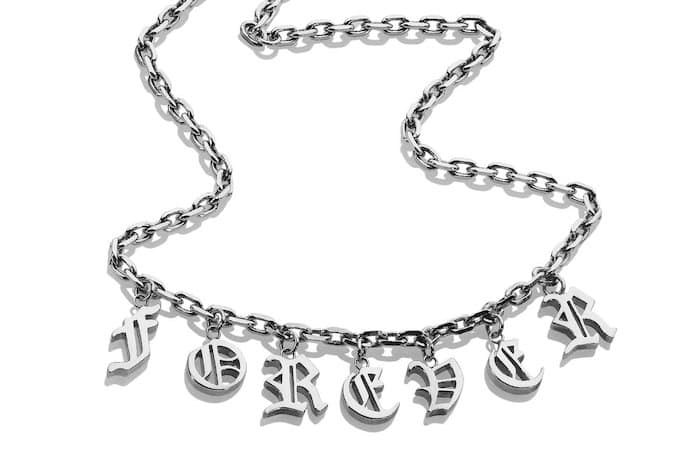 Youthful and rebellious, Stolen Girlfriends Club is two New Zealand creatives' take on pop culture and rock n' roll. Creating contemporary, wearable designs for both men and women, the brand prides itself on being unpredictable, but still distinctly them. If you lean a little goth, you'll love the Gothic Forever Pendant (NZ$349), a sterling silver necklace with individual "forever" charms. The edgy gothic font is sure to be a standout.
The Gothic Forever Pendant is available at NZ$349 at Stolen Girlfriends Club.
Miansai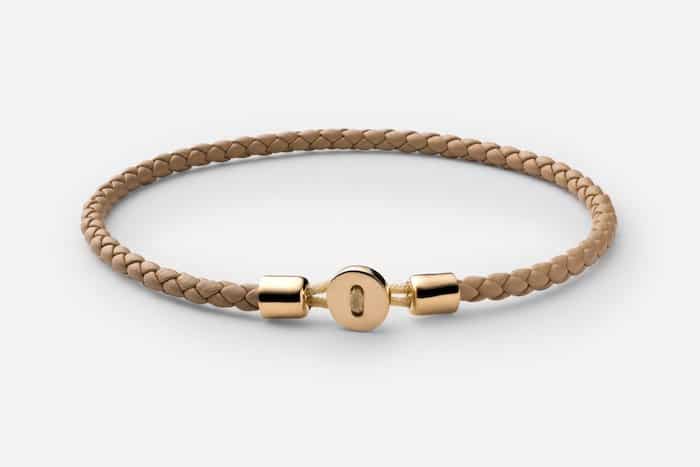 Miansai designs are all about curiosity and creativity. Crafted from the highest quality materials such as fine Italian leathers, pure precious metals, and custom marine grade ropes, you know you're getting the real deal. Their timeless statement pieces are handmade using in-house machinery, with over 30 artisans at work behind the scenes. The Nexus Leather Bracelet (S$129.85) is an understated classic. Available in both men and women's sizing, the braided Italian leather band featuring a small gold vermeil button loop closure is sure to elevate any casual look.
The Nexus Leather Bracelet is available at S$129.85 at Miansai.
Le Gramme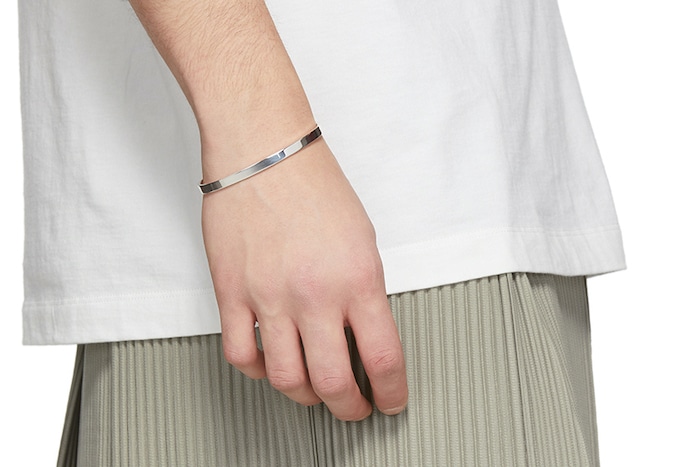 Taking its name from the metric unit of weight, Le Gramme's pieces draw inspiration from simplicity. Made in France, their jewellery is perfect for minimalists, and can be combined in different ways for a variety of looks. The Paris-based line offers a simple core collection of minimalist cuffs, each made from recycled 925 silver, yellow gold, and ruthenium. Basic doesn't always mean boring, with the 'Le 15 Grammes' Ribbon Bracelet (US$370) adding a touch of elegance to any outfit.
The 'Le 15 Grammes' Ribbon Bracelet is available at US$370 at Ssense.
Tom Wood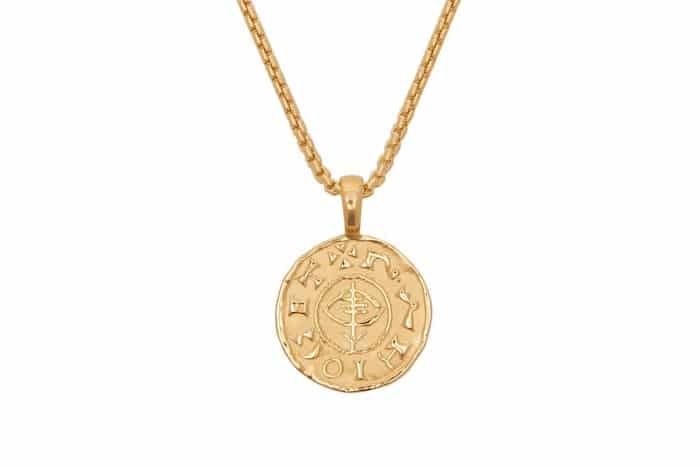 Established in 2013 by creative director Mona Jensen, Tom Wood focuses on the purity of materials and minimal designs. The Norwegian lifestyle brand specialises in contemporary pieces, with a collection of timeless rings, earrings, necklaces, bracelets, charms, and even anklets. For some Nordic flair, the Viking Sterling Silver Coin Pendant (S$565) is our pick. The gold-plated necklace features a circular pendant embossed with a Viking-style motif meaning protection and care. 
The Viking Sterling Silver Coin Pendant is available at S$565 at Matches Fashion.
True Rocks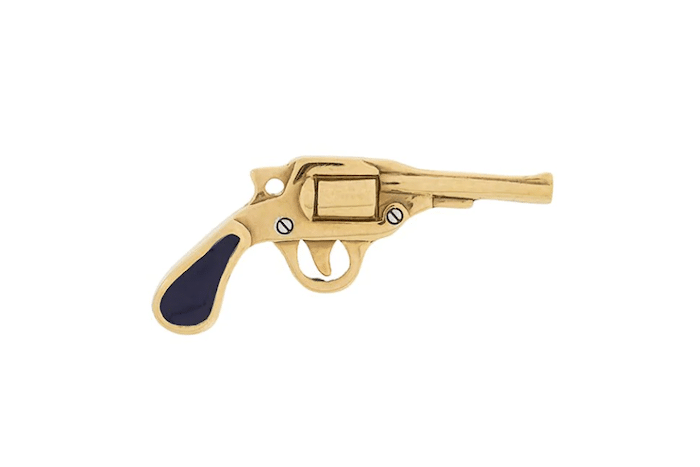 A unique brand reflecting influences from music, fashion, and art, True Rocks takes a punk rock approach to jewellery. The brand boasts an extensive celebrity clientele, including the likes of Joe Jonas, Ellie Goulding, Idris Elba, and Nicole Scherzinger. A popular pick is their Pistol Stud Earrings (S$152), an edgy and fun way to add a little 'oomph' to your day-to-day outfits.
The Pistol Stud Earrings is available at S$152 at Farfetch.
Shami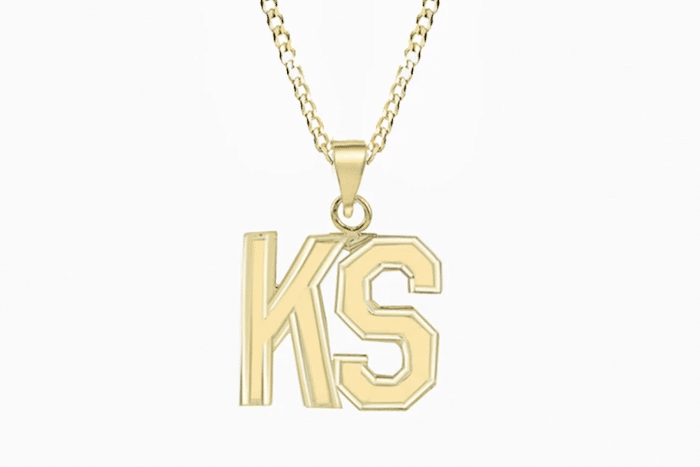 Created by twins Kelly and Mark, Shami is a brand that seeks to reflect the current state of their generation. Growing up in New York City's Diamond District, the pair are no strangers to jewellery, and have designed a line inspired by their various interests. We like the Jersey Initial Nameplate Necklace (S$179.97), a throwback to 90s hip-hop aesthetics. The unisex necklace is customisable, with the option of two letters or numbers for each chain.
The Jersey Initial Nameplate Necklace is available at S$179.97 at Shami.
Regime New York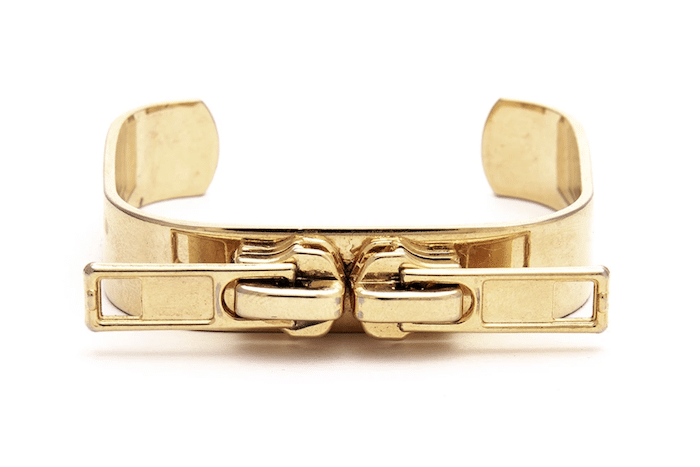 Founded in New York City, Regime is a luxury jewellery and accessories brand crafting innovative pieces. The brand is known for its collection of rustic bracelets, gold roman coins pendants, and sophisticated cuffs. Their A-List clientele includes Nick Jonas, Jamie Foxx, and Demi Lovato, so you know you're donning the same jewellery as the stars. Highlights include the 2 Zipper Cuff (US$164) – a unique design not seen anywhere else.
The 2 Zipper Cuff is available at US$164 at Regime New York.
Top Image: Le Gramme