Here are Some of the Best New Gins that arrived in Singapore this 2019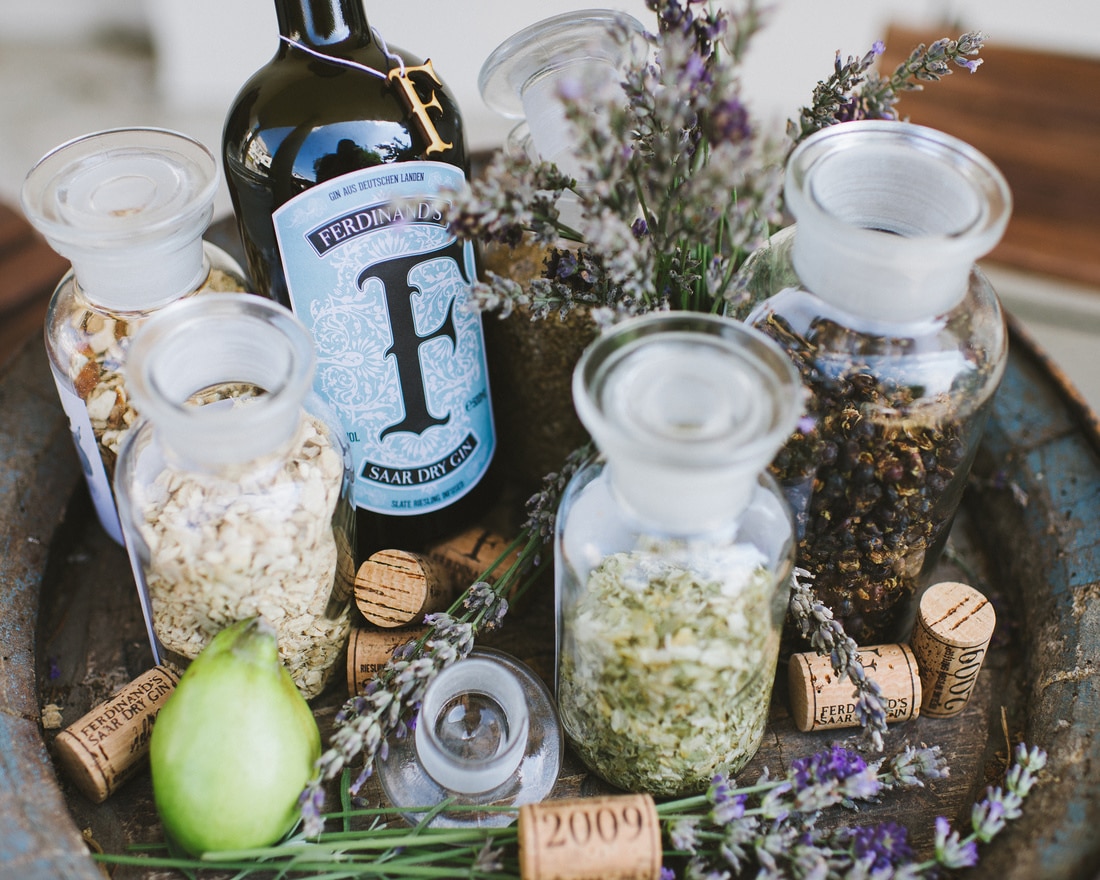 PUBLISHED December 10th, 2019 05:00 am
With distilleries being given the creative freedom to use a variety of herbs and botanicals – from the ubiquitous lemon to the less common mulberry wood – gin has always been one of the most interesting spirits for us. It seems that the world agrees, since the number of gins entering the Singapore market, whether it's a new label or fresh expression of an established brand, is on the rise. Here's a round up of some new gins in Singapore that you might want to check out, for they'll definitely be the center of discussion for your next house party.
Sorgin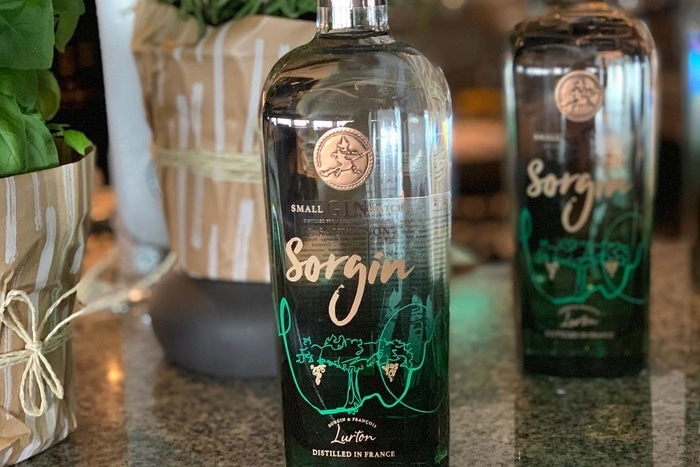 A small batch gin from France distilled from eight different botanicals, Sorgin is designed to be the link between wine and spirits and was inspired by founder and winemaker François Lurton's attraction to the Sauvignon Blanc. Complex and citrusy, the premium gin starting out straightforward by showcasing the aromatics of juniper berries and Sauvignon Blanc grapes, before revealing its full body and aroma with underlying fruity and herbaceous nuances. With its unique personality, Sorgin is best enjoyed neat or in simple cocktails. A splash of tonic brings out the flavours of the botanicals, highlighting the fruitiness of blackcurrants that perfectly contrasts the bitterness of citrus.
Sorgin Gin (S$118+) is available for purchase online via Gain Brands.
Tenu Gin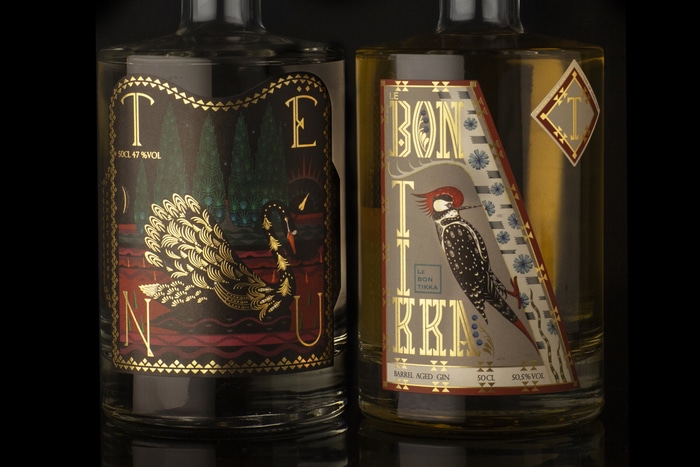 Crafted from wild forest ingredients deep within the Finnish Taiga – cold, subarctic forest that lies between the tundra to the north and temperate forests to the south – Tenu Gin is distilled and bottled by Finnish monks in the Valamo Monastery Distillery in Heinavesi. Elegant and balanced, floral yet strong, Tenu Gin is available in Singapore in two expressions: Tenu Gin – Forest Blend and Le Bon Tikka – Barrel Aged Gin. Distilled with juniper, lingonberries, arctic rose petals, and rare aromatic roots Tenu Gin – Forest Blend is your go to for a taste of the magical nature of Finland. Le Bon Tikka, on the other hand, sees Tenu Gin being aged in medium roasted new American oak barrels for six months, imbuing it with vanilla and spice notes, as well as resulting in a creamier mouthfeel.
Tenu Gin is available at selected bars at launch, including Alchemist Beer Lab, Monte Carlo Boys, The Cooperage, Olivia Restaurant & Lounge, and Manhattan Bar.
Monkey 47 Barrel Cut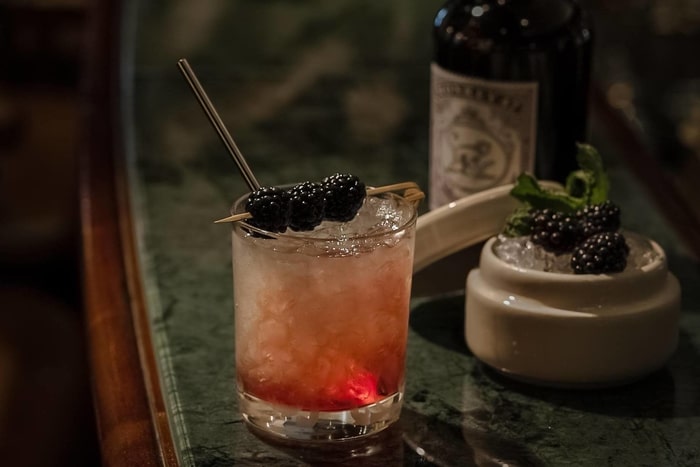 We all know the story of Monkey 47: 47 different botanicals infused with juniper in clay jars for that familiar taste that we all enjoy, whether in a cocktail or on its own. With two gins in their existing range, the Dry Gin and Sloe Gin, the brand is proud to add the new Barrel Cut Gin to its ranks. Distilled using 100% fresh plant ingredients and naturally soft water from Germany's Black Forest, the gin is transferred into lightly toasted mulberry barrels handmade by a traditional cooper using rare mulberry wood from the Black Forest for a unique colour and aroma during maturation. The uniquely complex flavour is well-balanced and crisp with subtle fruity notes, adding serious character to all crafted cocktails.
The new Monkey 47 Barrel Cut Gin retails at S$140, and it is available both online as well as at leading cocktail bars.
Ferdinand's Gin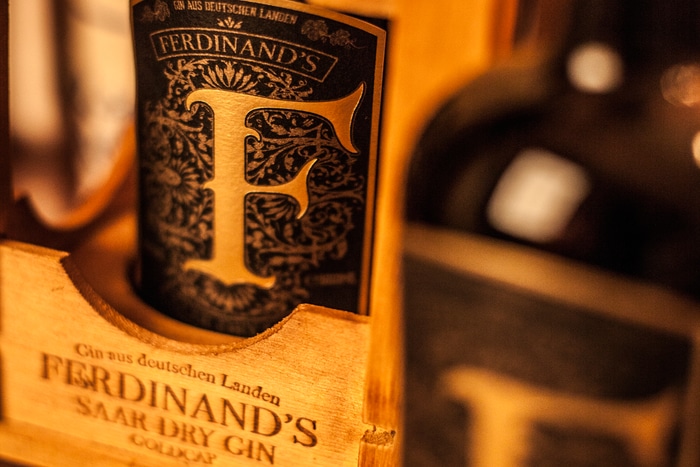 Craft-distilled and hand-bottled at the fifth-generation Avadis Distillery in the Saar-Mosel region of Western Germany, Ferdinand's Gin is the world's only Grand Cru Riesling infused gin. Made from a blend of locally grown and handpicked vineyard botanicals and herbs and followed by an infusion of the finest Riesling wines from the nearby Zilliken Estate, it has recently arrived on our shores with four expressions. The Saar Dry Gin (S$108, 500ml), a combination of classic botanicals with homegrown and regional ingredients, is the core gin of the range with notes of juniper, lemon, thyme, and lavender. Bottled at 66.6% ABV, the Saar Dry Gin Cask Strength (S$138, 500ml) packs a more potent punch without detracting from its fruity and floral character.
Ferdinand's Saar Dry GOLDCAP (S$208, 500ml) is a premium bottling that utilises the richest and most aromatic heads of the distillate with a few special botanicals – vanilla pods, dried Riesling grapes, cocoa beans, and mirabelle plums. Finally, Ferdinand's Saar Quince (S$99, 500ml) is an homage to the traditional Sloe Gin, made using fresh quince from trees behind the distillery combined with fine Saar Dry Gin for a light and delicately fruity spirit.
Ferdinand's Gin collection is now available at Malt & Wine Asia.