Just Opened April 2020: New Restaurants and Bars in Singapore This Month
PUBLISHED April 2nd, 2020 06:00 am | UPDATED May 18th, 2020 07:12 pm
With the ongoing global health crisis taking over the world, checking out the latest additions to Singapore's culinary landscape may not be the best course of action at the moment. So while we're tiding over the pandemic, bookmark this page for later. In the meantime, why not satiate your cravings by ordering in food and drink from restaurants and bars with delivery and takeaway options?
New Restaurants in Singapore
Greenwood Fish Market
Sentosa welcomes its latest seaside lounge as Greenwood Fish Market presents their first Japanese & Asian restaurant and Singapore's first Gin & Sake bar. An expansion of their existing Western outlet at Quayside Isle, this opening will transform the exclusive enclave into a seafood haven that offers familiar flavours with a refined gastronomic twist. Think silky smooth Boston Lobster Chee Cheong and sumptuous Omakase Sashimi and Sushi platters prepared by skilled Japanese sushi chefs. Plus, you can grab a drink or two from their bar, Flaming Poppy, featuring a slew of craft gins, premium sakes and Japanese craft beers.
Greenwood Fish Market is located at Quayside Isle, 31 Ocean Way, 01-04 / 05, 098375, p.+65 6262 0450. Open Mon 5pm – 10pm, Tue-Fri 12pm – 10pm, Sat-Sun 11am – 10pm.
Catfish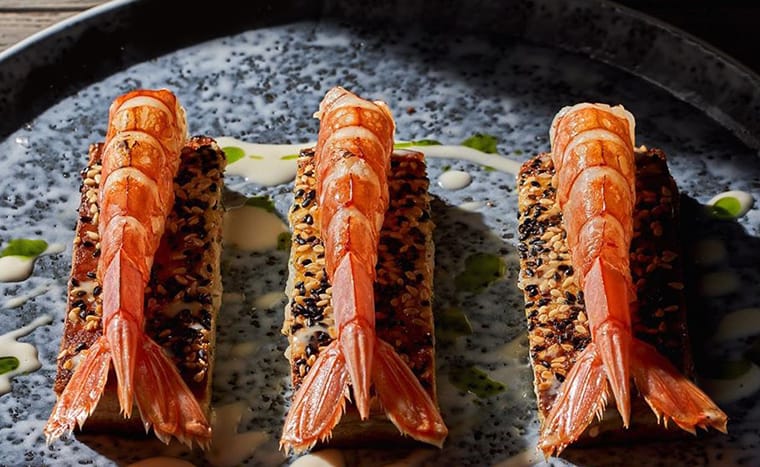 Continuing to bring delectable dishes and a signature feel-good vibe to Singapore is Catfish, the latest venture by Chef Andrew Walsh's Cure Concepts after Butcher Boy and Bao Boy set to open mid April. The contemporary Fish Grill & Raw Bar will serve an Asian Fusion menu highlighting the best of locally sourced ingredients from the waters and the wilds — presented on exquisite plates moulded by Balinese artisans. Drinks-wise, expect an eclectic selection of hand-crafted cocktails and highballs that play on Asian flavours.
Catfish is located at 5 Gemmill Lane, Singapore 069261, p.+65 6226 1395.
Oshino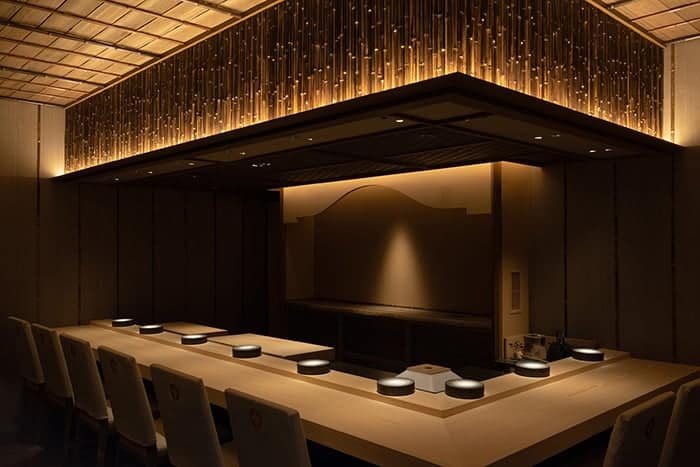 In commemoration of his 10th anniversary with the one-Michelin-starred Shinji, Master Chef Koichiro Oshino has opened his eponymous luxe eight-seater sushi-ya at the newly-furbished Raffles Hotel. Departing from Shinji's light and bright style, Oshino takes up an intimate, broody setting primarily focusing on classic Edomae sushi cuisine. Their signature course Sushi Edomae (S$180++) comprises of 15 pieces of nigiri sushi, maki, soup and dessert; alternatively, leave it up to Chef Oshino to craft your unique dining experience through Chef Omakase (S$300++).
Oshino is located at #01-11, Raffles Hotel, 1 Beach Rd, #01-11, Singapore 189768, p.+65 9012 3938. Open Mon-Sat 12pm – 3pm, 6pm – 10.30pm.
Plentyfull Bakery & Deli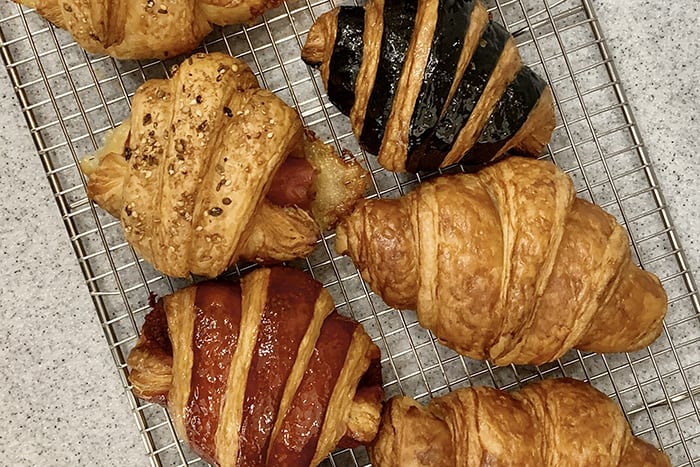 The newly revamped Great World has seen an onslaught of new F&B haunts and amongst them is Californian inspired Plentyfull Bakery & Deli. Chef Victor Loy's "Why Not" life mantra has translated into a menu that boasts attractive and appetising bakes like the RoseBeet Croissant with a creamy rose custard filling, Vegenator Tartine and Umami Miso Baguette made from fresh and natural ingredients. Comforting and wholesome, Plentyfull's tasteful selection of savoury and mains will have you reminiscing of your grandmothers' cooking with a dash of their signature style.
Plentyfull Bakery & Deli is located at Great World, #B1-K119, 1 Kim Seng Promenade, Singapore 237994, p.+65 6721 9952. Open daily 10am – 8pm.
Burn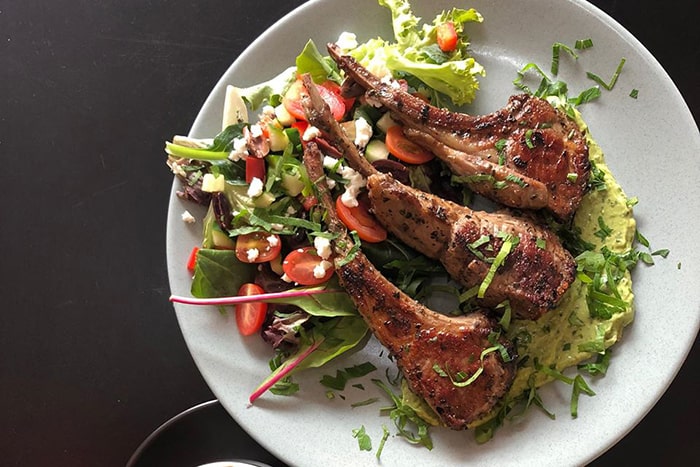 Drop into Burn, an edgy wood-fired joint, for perfectly charred delights like their Smokey Lamb Cutlets (S$) paired with a refreshing cous-cous salad and avo salsa, and Ribeye Roast (S$28++). Vegetarians aren't left out either, with options like Zucchini & Stracchino (S$10++) comprising charred zucchini wrapped around fresh Italian cheese and Smokey Eggplant (S$8++). Apart from flame-kissed mains, you can also enjoy their toasty sandwiches made with artisanal slow ferment wood-fired bread ranging from sourdough to pita bread.
Burn is located at 21 Club Street, Singapore 069410, p.+65  6223 0633. Open Mon-Sat 7am – 11pm.
Gather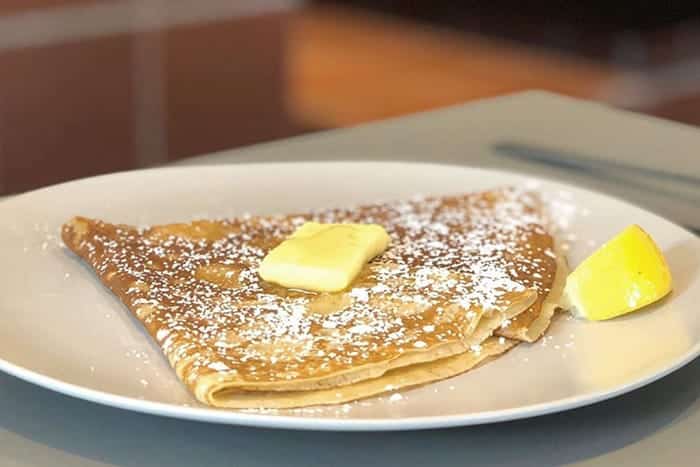 Taking up new residence in Raffles Hotel is Gather, a stylish French creperie and lifestyle boutique run by the same people behind the now-defunct Ronin and Punch. Try their signature Off The Bone (S$18++), a loaded galette-encased combination of ham, gruyere, cheddar and an oozy egg in the middle. Have a sweet tooth? Tuck into their dessert crepes instead – the delicately thin pancakes are showered with a variety of toppings like lemon drizzle, caramel and even French Bordier butter. Wash it all down with a warm cuppa made with a house-blend of beans from Brazil, India and Sumatra.
Gather is located at Raffles Hotel, 251 North Bridge Road, Singapore 189673. Open Sun- Mon 8am – 6pm, Tue-Sat 8am – 10pm.
Lumo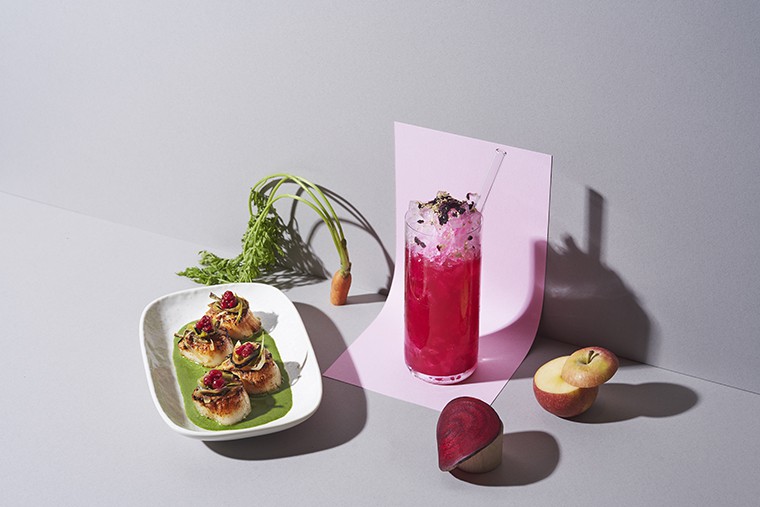 The new kid on Boat Quay is Lumo, a cocktail bar and restaurant centred around the concept of light. Skillfully balancing tradition and modernity, Lumo dishes out modern European dishes such as Aged Chicken Mid-Wings (S$17++), prepared with a combination of age-old methods such as wood fire and ageing. The cocktail menu zones in on breakfast, resulting in unusual concoctions like The Curtis Hepburn,(S$20++) a creamy gin-based tipple and Stevie J,(S$20++) a riff on the classic Manhattan with notes of baked apple. You won't be skipping this breakfast.
Lumo is located at 50 South Bridge Rd, #01-00, Singapore 058682, p.+65 8921 3818. Open Mon-Sat 5.30pm – 12am.
House On The Moon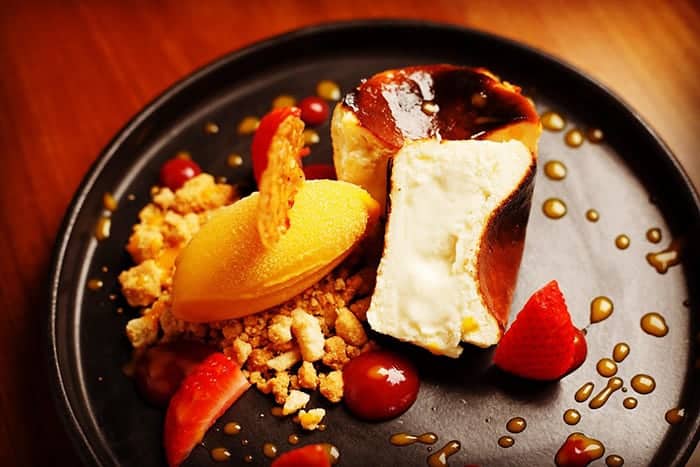 Head over to the contemporary fine-dining dessert bar, House on The Moon, for world-class desserts. Conceived by multi-Michelin starred chef Juan Amador and his protégé Hüseyin Turan, the dessert bar serves curated sweet treats the Moon Walk (S$25 inclusive of tea),  featuring elements of yoghurt, nut butter, and coconut along with a Coconut, Cream tea. All of the desserts come with their own specially curated and blended tea pairings.
House on the Moon is located at #01-K101 and #02-K103, 1 Kim Seng Promenade, Great World, Singapore 237994, p. +65 6235 2657. Open daily 10am – 10pm.
New Bars in Singapore
Rebel Rebel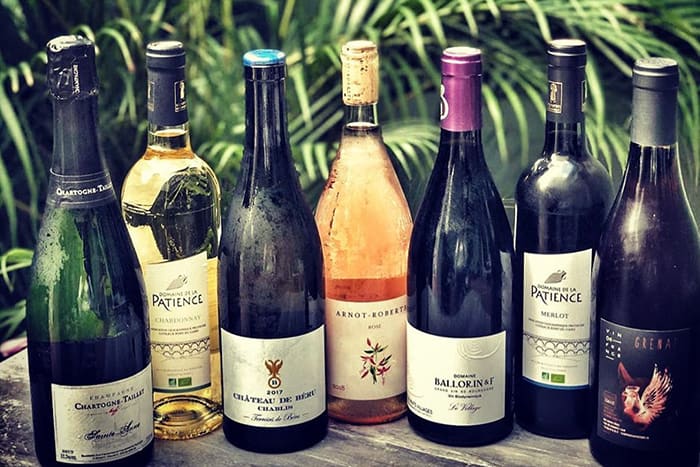 Natural wines have been all the rage in Singapore the past year as we see restaurants adopting all-natural wine list and more natural wine-only bars opening. Joining the fray is Rebel Rebel, a natural wine bar on Bukit Pasoh Road with a terroir-driven wine list and comfort food to match. Expect an abundant selection of artisanal wines that span the whole gamut from your usual reds and whites to rare vintage finds.
Rebel Rebel is located at 14 Bukit Pasoh Rd, Singapore 089828, p.+65 6224 5466. Open Tue-Sat 5pm – 12am.
Top Image: Lumo