Just Opened December 2019: New Restaurants And Bars In Singapore This Month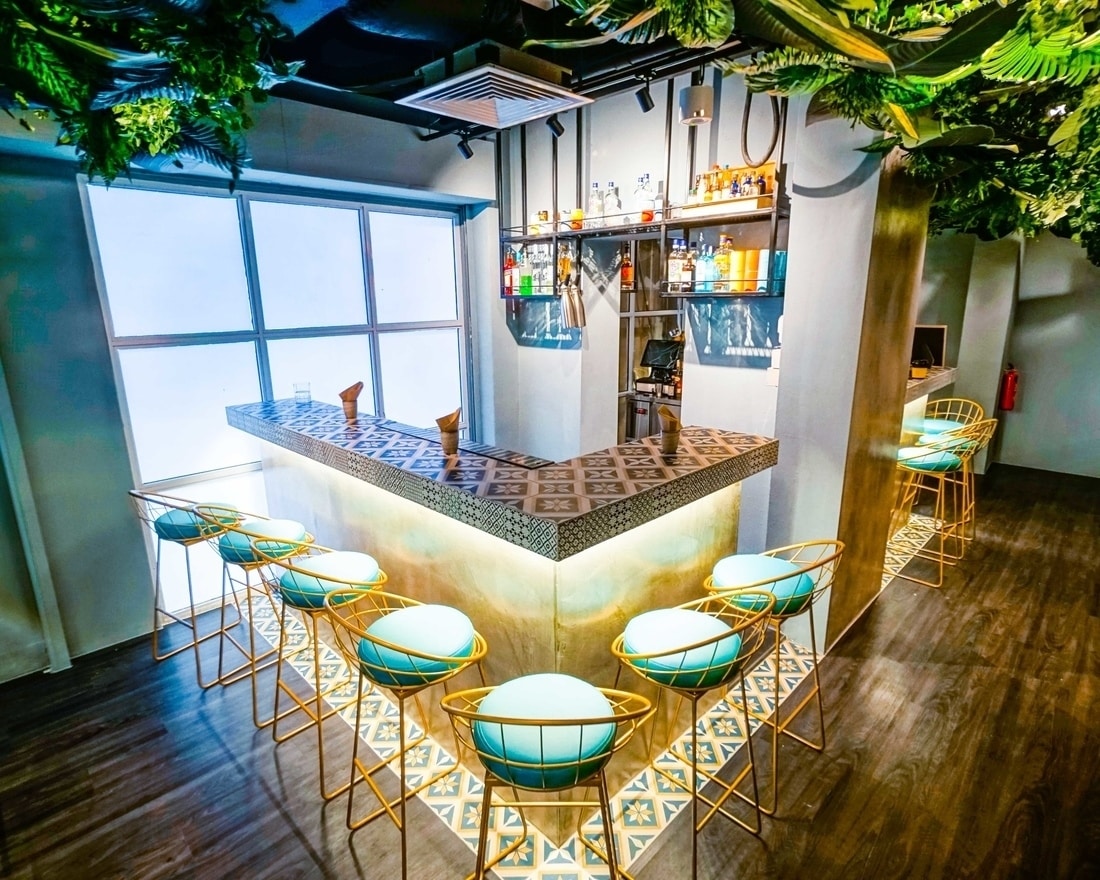 PUBLISHED December 2nd, 2019 09:30 am | UPDATED May 18th, 2020 04:46 pm
With 2020 slowly encroaching upon us, it's pretty much the final chance for these bars and restaurants to say that they've been open since the last decade. Jokes aside, we've rounded up the newest establishments to open this month, providing plenty of novel dining and drinking experiences for you and your loved ones.
New Restaurants in Singapore
Caffe Cicheti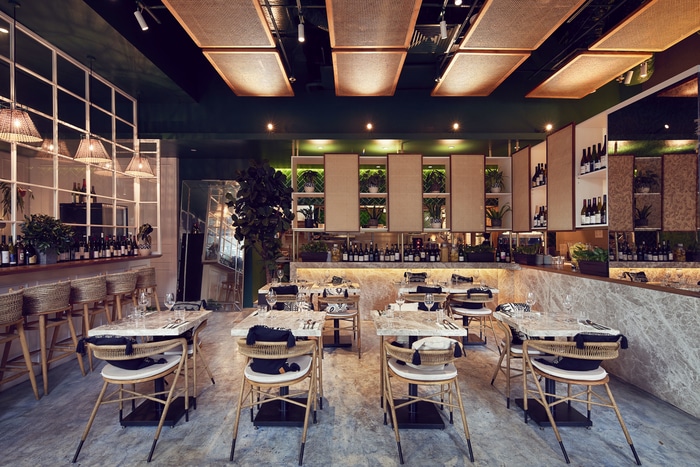 The newest concept to join the Cicheti family, Caffe Cicheti is a modern-day osteria that embodies the best aspects of Italy's coastal cuisines. Housed along South Beach Tower's retail piazza, Caffe Cicheti serves up a variety of classic Italian dishes, such as the Panzanella (S$15), a traditional Tuscan bread and tomato salad, as well as Tortiglioni (S$26) and Vongole (S$26) – two wonderfully rustic pasta creations. A small selection of Paninis (S$19.50 onwards) made using freshly-baked pizza dough is available for weekday lunch, and brunches on weekends are a fun affair with the Ricotta Hotcakes (S$19) and Fritella (S$25).
Caffe Cicheti is located at #B1-21, South Beach Tower, 26 Beach Rd, Singapore 189768, p. +65 6384 1878. Open Tue-Fri 11.30am – 2.30pm, 5.30pm – 10pm, Sat 11.30am – 3pm, 5.30pm – 10pm, Sun 10.30am – 4.30pm. Closed Mon.
Wursthans Switzerland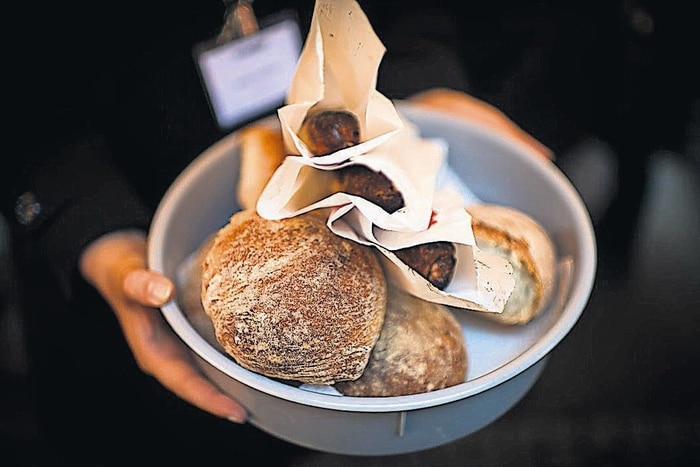 Taking up a spot in the relatively new Paya Lebar Quarter (PLQ) Mall is Wursthans Switzerland, an affordable casual dining restaurant offering homely Swiss cuisine. Sausages, a staple of the country, can be found throughout the menu, from the signature Kalbsbratwurst (S$12.90) to the simple yet delicious Chicken Sausage (S$8.90). Apart from sausages, you'll be able to get a variety of grilled meats, tartes, soups, and sandwiches all at reasonable prices.
Wursthans Switzerland is located at #01-13A Paya Lebar Quarter Mall, 10 Paya Lebar Rd, Singapore 409057. Open daily 11.30am – 9.30pm.
COMO Club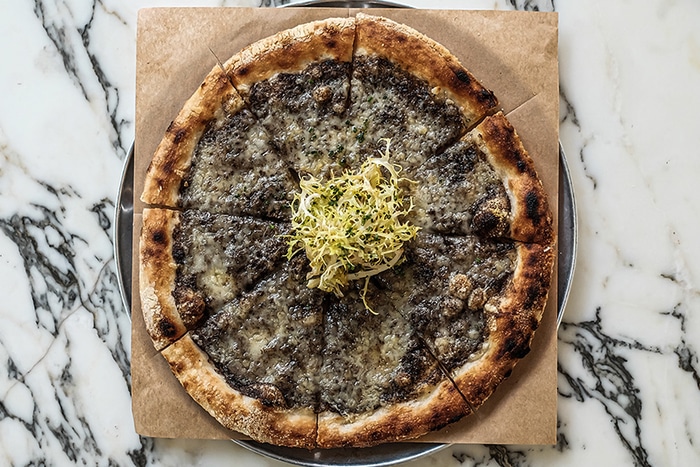 COMO Club gathers the best of three COMO Dempsey restaurant experiences into one roof, offering a casual dining and drinking experience with its tapas-styled food menu and drinks selection. Start off with some Satay (S$10 onwards) and Tempura (S$20) from Candlenut and Ippoh Tempura Bar by Ippoh Ginza respectively, before feasting on heavier mains such as the Beef Sliders (S$16) or Black Truffle & Fontina Cheese Pizza (S$36), both from The Dempsey Cookhouse and Bar.
COMO Club is located at Blk 17D, Dempsey Rd, Singapore 249676. Open Mon-Fri 12pm – 3pm, 5pm – 12am, Sat 11.30am – 1am, Sun 11.30am – 11pm.
Social Place
Hong Kong's popular dim sum and Chinese restaurant has recently launched its first Southeast Asian outlet along Singapore's shopping belt, Orchard Road. A brilliant mix of old-school and contemporary flair, Social Place pushes the envelope when it comes to food, creating a feast for both the eyes and stomach. Examples of food that look too good to eat include the Truffle Shiitake Buns (S$6.80) that take the form of plump mushrooms, Deep Fried Lobster Glutinous Puffs (S$7.80) shaped like mangosteens, and the fiery Flamin-ple' (S$28), literally a flaming pineapple. Read our review here.
Social Place is located at #01-22, Forum The Shopping Mall, 583 Orchard Rd, Singapore 238884, p. +65 8870 2288. Open daily 11.30am – 2.30pm, 6pm – 10pm.
Trattoria Pizzeria LOGIC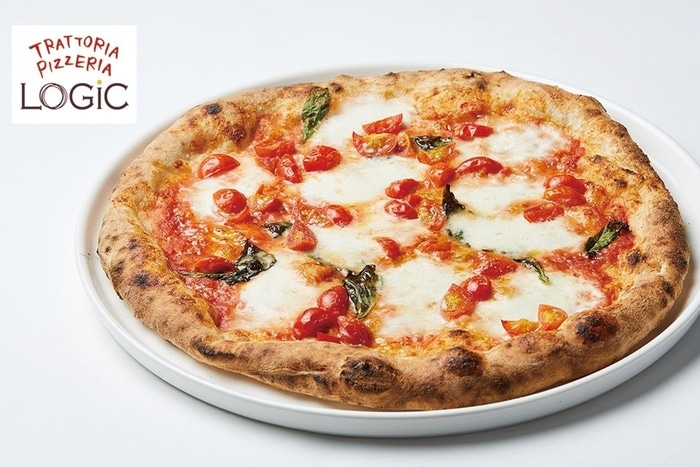 Well-known Japanese Italian restaurant chain has finally made its debut in Singapore with its 79 seater restaurant. While it may sound confusing at first, Trattoria Pizzeria LOGIC promises an authentic Italian experience, with fresh ingredients imported directly from Italy. At the helm of the kitchen is Pizzaiolo Junichi Shouji, the winner of the prestigious Napoli Pizza World Championships 2012, and Grand Chef Atsushi Terashima, who trained and cooked in various restaurants across Italy. Their combined talents have been distilled into a specially-designed menu, featuring favourites like the Margherita D.O.C (S$26), Quattro Formaggi (S$26), and Spaghetti Carbonara 'Angelo' (S$16).
Trattoria Pizzeria LOGIC is located at #01-03, 20 Craig Rd, Singapore 089692, p. +65 6226 2250. Open Mon-Sat 12pm – 3pm, 6pm – 11pm, Sun & PH 12pm – 3pm, 6pm – 10pm.
New Bars in Singapore
Live Twice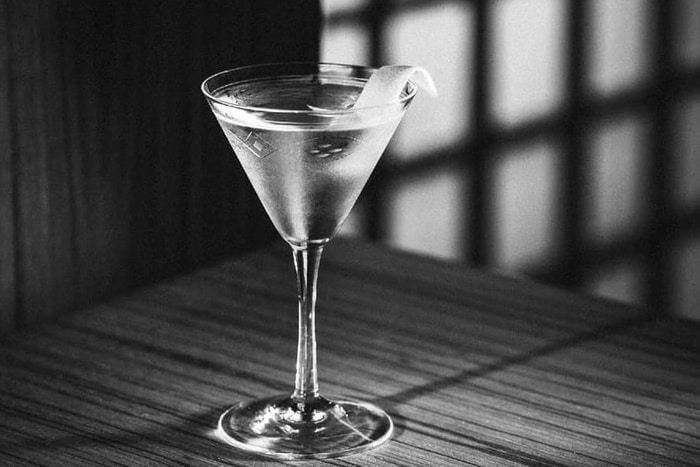 Taking inspiration from mid-century Japan, Live Twice is Jigger & Pony's newest concept – an intimate cocktail bar, welcoming guests and patrons from all walks of life, united by the passion and love for cocktails. From its minimalist interior to ornate glasses, Live Twice invites you to embrace your most authentic self and experience the unique blend of Japanese shokunin craftsmanship and convivial hospitality. Must-tries include the soft-tasting Mizuwari (S$25) that's steeped in an earthen pot for three days, and a sweet Almond Mimosa (S$25) that blends toasty almond milk and marzipan with Prosecco.
Live Twice is located at 20 Bukit Pasoh Rd, Singapore 089834, p. +65 9011 8304. Open Mon-Thu 6pm – 1am, Fri-Sat 6pm – 2am.
Crush Wine Bar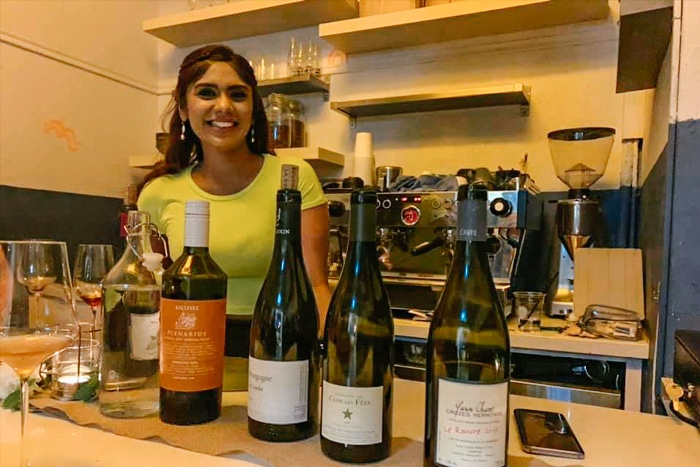 Crush is a brand new pocket wine bar (they only have seven seats!) that's still in the midst of its soft launch phase. And to open right opposite the popular natural wine spot Le Bon Funk along Club Street? That takes a whole lot of confidence and spunk. The bar's founder and sommelier is Shamini Krishnan, who used to head the wine programme at the 1880 members' club. Here, she curates a quality list of artisanal and family-run producers from well-known wine regions, with prices running around S$20 for a 150ml pour and S$60 to S$300 by the bottle.
Crush Wine Bar is located at 31 Club St, #01-02 Emerald Garden, Singapore 069468. Open Mon-Sat 5.30pm – late.
Bee's Island Drinkery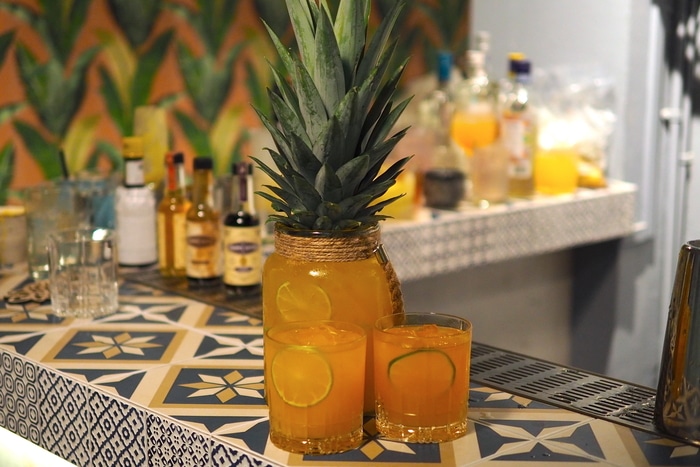 Cosy and intimate, Bee's Island Drinkery is the perfect watering hole and go-to spot for networking and relaxing after a hard day's work in the Central Business District. A juice bar by day, Bee's Island Drinkery provides wholesome, freshly-pressed grab-and-go juices and tasty chicken wraps to fuel the day. Come nightfall, Bee's Island Drinkery transforms into a full-fledged cocktail bar, pouring fruity yet strong concoctions to ease you into the night, from the fresh, floral flavours of the Tropicana (S$18) made with Monkey 47 gin to the titillating Rosa Rosa (S$18), made with Código 1530 Rosa.
Bee's Island Drinkery is located at 72 Telok Ayer St, Singapore 048460. Open Mon-Fri 11.30am – 4pm (lunch & fresh juices),  6pm – 11pm (cocktails & grub), Sat 6pm – 12am (cocktails & grub).
Bar MF by Burger & Lobster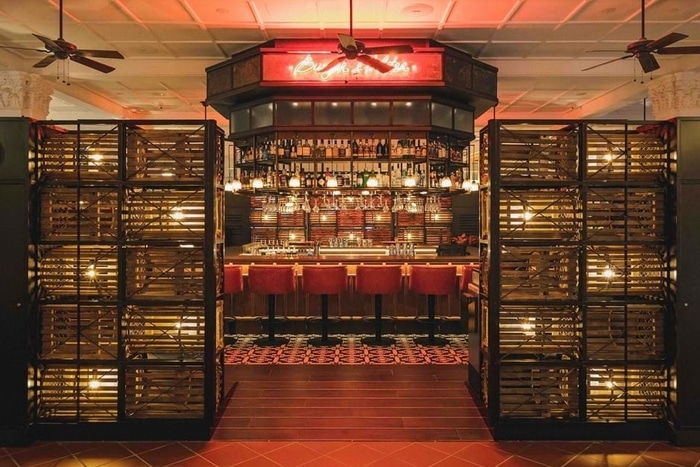 Following the launch of Burger & Lobster at the newly refurbished Raffles Hotel Arcade, Bar MF by Burger & Lobster makes use of the luxurious foyer space for a no-frills alfresco drinking experience. Highlights from the wonderful terrace bar include the Matcha Pandan Martini and the Diablo, a tantalising mixture of Milagro Silver tequila, blackcurrant, lime, and ginger beer. Accompanying the selection of food and drinks is a stellar lineup of world-class jazz acts such as Jeremy Monteiro, Sean Ghazi, and Eugene Pao.
Bar MF by Burger & Lobster is located at #01-25, Raffles Arcade, 1 Beach Rd, Singapore 189673.
Barking Irons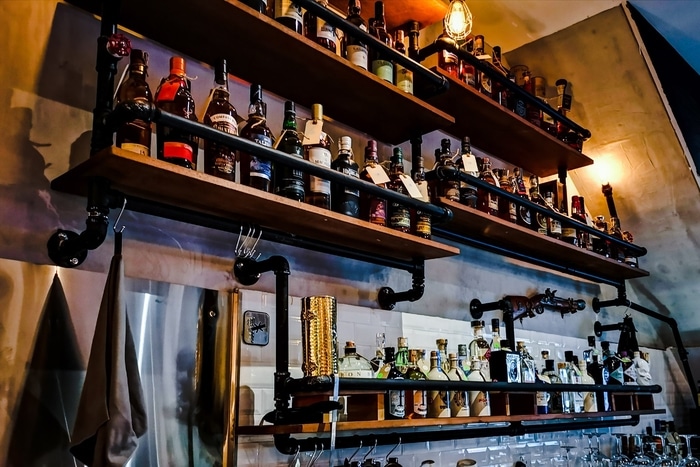 If steampunk's your groove, you'll feel right at home at Barking Irons. A new themed speakeasy hidden in the heartlands of Lavender, Barking Irons scours the globe, amassing a large collection of spirits and ingredients to create the best drinking experience for all its patrons. Apart from the usual selection of cocktails, the speakeasy also serves up a series of concoctions inspired by the flavours of our childhoods. Take a trip down memory lane with the whisky-based Milo Dinosaur (S$21) and the cognac-forward Chrysanthemum Tea (S$19), or climb on board the milk tea hype-train with the Earl Grey Cheese Tea (S$19).

Barking Irons is located at 78 Horne Rd, Singapore 209078, p. +65 6909 0349. Open Tue-Sun 4pm – 12am.
Top Image: Bee's Island Drinkery