Local Artisanal Food Producers Who Deliver Handcrafted Goodies in Singapore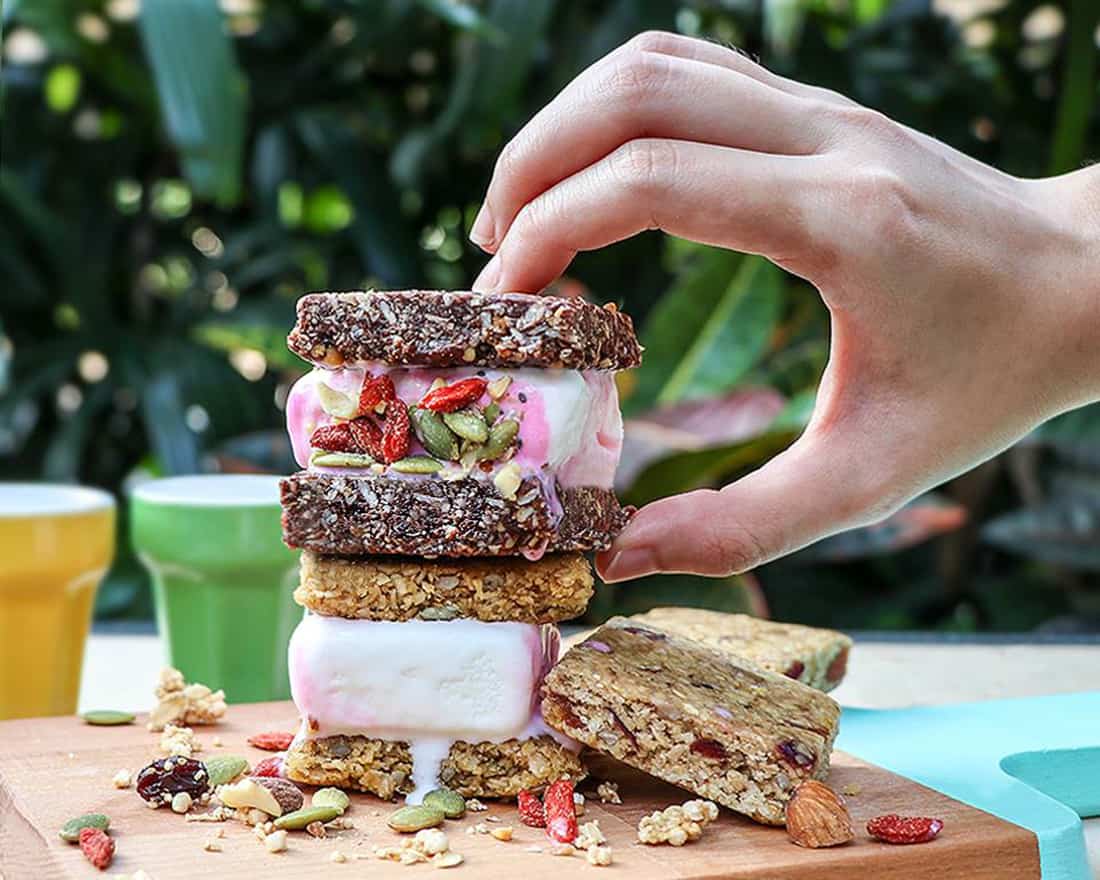 PUBLISHED April 28th, 2020 06:00 am | UPDATED May 18th, 2020 05:44 pm
Artisanal brands have been all the rage in recent years, with niche brands popping up all over Singapore to cater to the increasingly discerning consumers. But, what exactly is artisanal? For the uninitiated, artisanal foods are products that are handcrafted in small batches using top-notch natural ingredients by skilled artisans. In other words, quality trumps quantity when it comes to these specialty foods. From marmalades with a local twist to luscious vegan cheeses, here are a few of the homegrown artisanal brands that offer delivery for convenient indulgence.
Spreads and Dips
Straits Preserves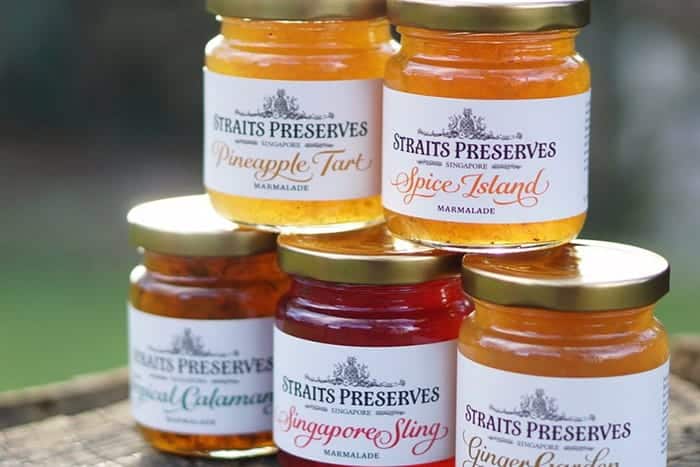 Since its launch in 2014, Straits Preserves has won big at the Great Taste Awards and The World's Original Marmalade Awards in the United Kingdom. Unlike jams, marmalades are prepared from citrus fruits and are tangier in flavour. Spice up your morning toast with Straits Preserves' unique combination of tropical fruits and spices with local flavours like Tropical Calamansi (S$15), Pineapple Tart (S$15) and the fruity Singapore Sling (S$15), inspired by Singapore's very own gin-based cocktail.
Shop for Straits Preserves' marmalades here.
The Hunters' Kitchenette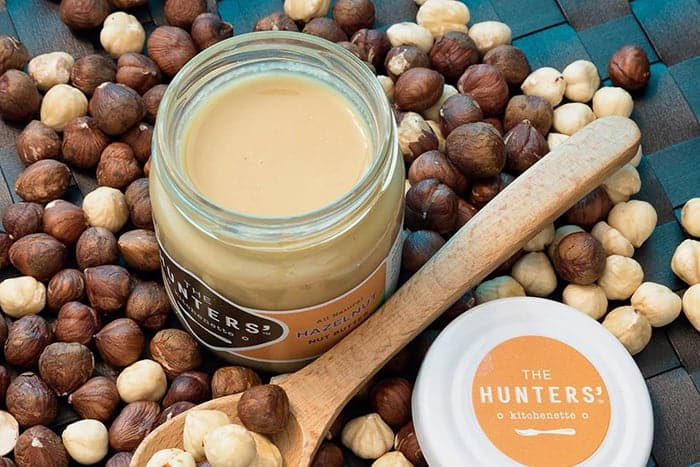 Nuts about nut butter? You'll love The Hunters' Kitchenette's luscious premium nut butters that are rich in antioxidants and heart-healthy nutrients. Utmost care goes into every step of its preparation, from sourcing and carefully handpicking the best raw nuts to dry-roasting them at a low temperature to preserve its natural fatty acids. Slather Pistachio Butter (S$19 for 200g) on a slice of bread or devour creamy Cashew Butter (S$14 for 200g) straight from the jar by the spoonful.
Shop The Hunters' Kitchenette online here.
Holymoleydips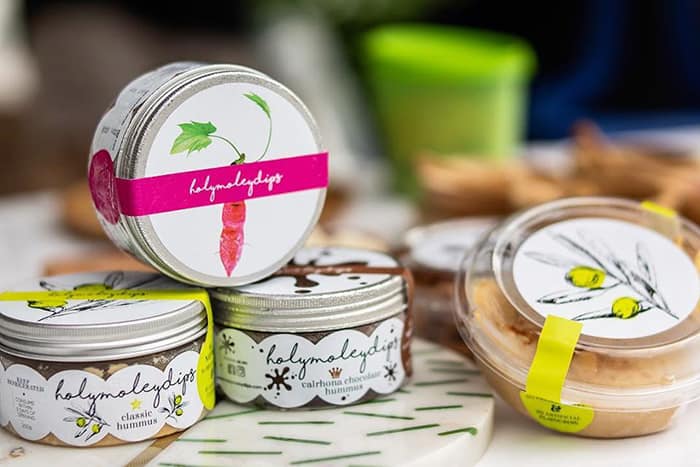 Holymolydips was born out of the founder, Liwen's love of hummus and inability to procure a tub that wasn't loaded with preservatives in Singapore. Now, not only are Holymoleydips absolutely delicious, they are also vegan, dairy-free and preservative-free to accommodate everyone's dietary needs. Pair your favourite tidbits with The Classic Hummus (S$14), made from their very own blend of chickpeas, tahini and spices, or polish off Singapore's first-ever sweet hummus, Valrhona Chocolate Hummus (S$14), that combines pure Valrhona cocoa with sweet plumped dates.
Shop Holymoleydips online here.
MOFO Chilli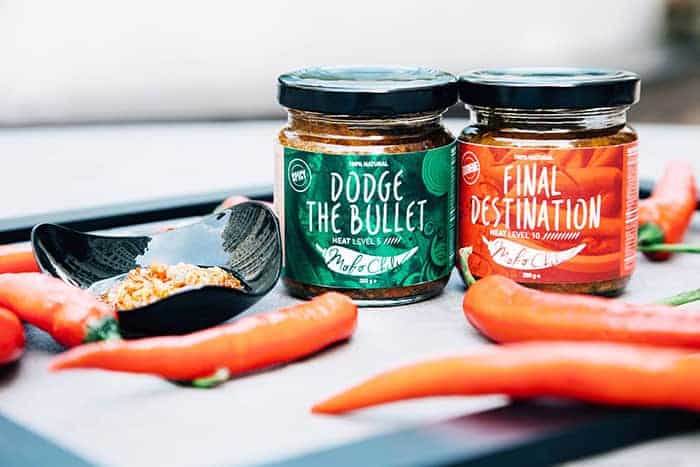 If you enjoy the burn of spicy food, do yourself a favour and get your hands on one of MOFO CHILI's versatile spicy condiments that can be used in cooking, marinating or even as a hardcore dipping sauce. Founded by sisters and partners Monica and Steffi, the chilli is available in three aptly named spice levels – the smouldering hot Final Destination (Level 10, S$5) fried chilli, MOFO Gunpowder (Level 7, S$8) for a sprinkle of chilli on the go and ready-to-dip Dodge The Bullet (Level 5, S$5). The cherry on top? All of their condiments are halal and vegetarian-friendly.
Shop MOFO CHILI online here.
Snacks
The Edible Co.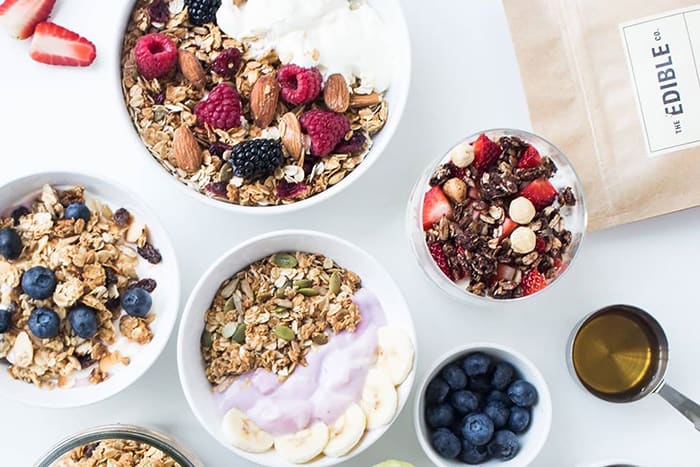 It's 4pm and you're feeling the munchies. Skip the bag of chips for The Edible Co.'s wholesome and guilt-free nibbles ranging from granola and nut snacks to kids biscuits and biscotti. Popular offerings include the irresistible Coconut Gula Melaka Granola (S$11.90 for 250g) with copious amounts of gula melaka and coconut flakes, classic Cranberry Almond Granola (S$11.90 for 250g) and Superfood Matcha Granola (S$13.90 for 250g), which also makes a flavourful bowl of cereal in the morning with a splash of milk. They're also offering granola subscriptions, so you can always have a bag of their treats within reach.
Shop The Edible Co. online here.
Boxgreen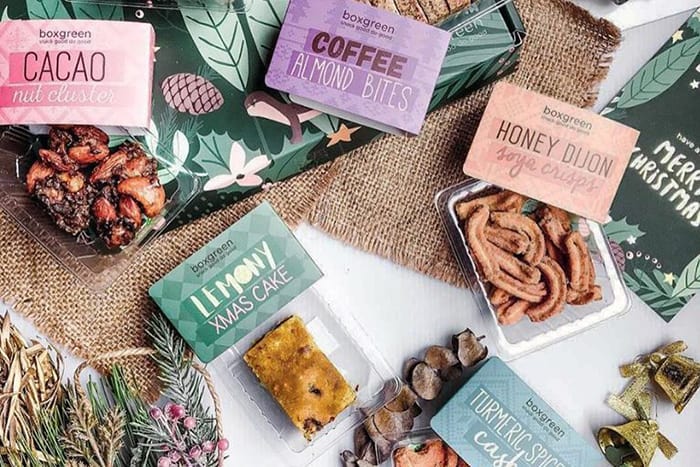 If you are tired of making constant trips to your supermarket to stock up on your snack supply, Boxgreen is your knight in shining armour. This monthly subscription box service delivers a box of 12 healthy snacks to your doorstep as regularly as you would like, be it weekly, fortnightly or monthly at S$19.90 per box. With over 50 wholesome options including Mocha-Coated Almonds, Yuzu Cookies and Vegetable Chips, you don't have to ever worry about getting bored of the offerings. Keep calm and snack on.
Shop Boxgreen online here.
Bruneus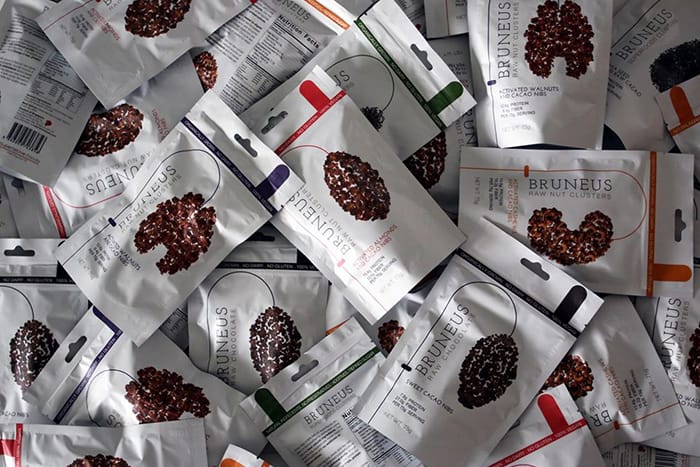 The brainchild of Superlative Foods' founder Angeline Lee, Bruneus offers an array of handcrafted organic snacks like Bruneus Activated Cashews and Cacao Nibs (S$5.95 for 75g) and Activated Almonds and Cacao Nibs (S$5.95 for 75g) consisting of activated nut clusters. As strange as activated nut may sound, it simply refers to nuts that have been soaked and sprouted to release its nutritional goodness. Deliciously addictive, these nut clusters tossed with pink Himalayan salt and coconut flower syrup are great for snacking or as a topping on salads or smoothies.
Beverages
The Mlk Co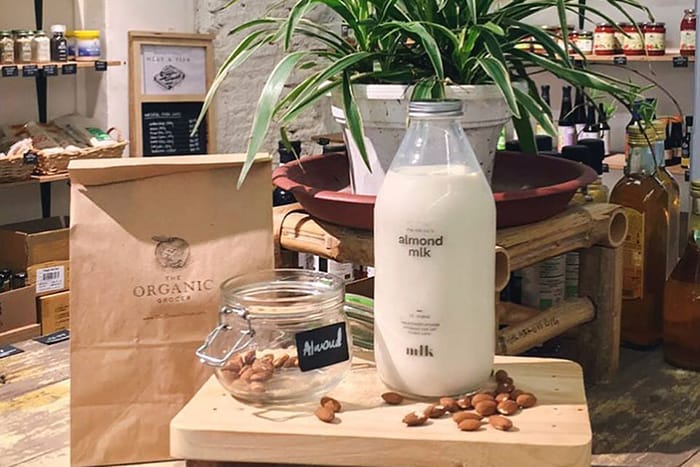 While plant-based milk options are readily available at your nearest supermarket, most of them are processed, pasteurised and stripped off all of its nutritional benefits. This is where The Mlk Co. comes in with 100% raw, vegan and made to order Almond Milk (S$12.90, 500ml). Not only is it incredibly fresh, at least 25% of almonds are used in the preparation as compared to the market standard of 5%. The result? Creamy, frothy liquid goodness that is as good as its dairy counterpart. Also try their flavoured varieties like Cacao Almond Milk (S$13.90, 500ml) and Hojicha Almond Milk (S$15.90, 500ml) that you can guzzle straight from the bottle.
Shop The Mlk Co. online here.
Acai
Gratefood Co.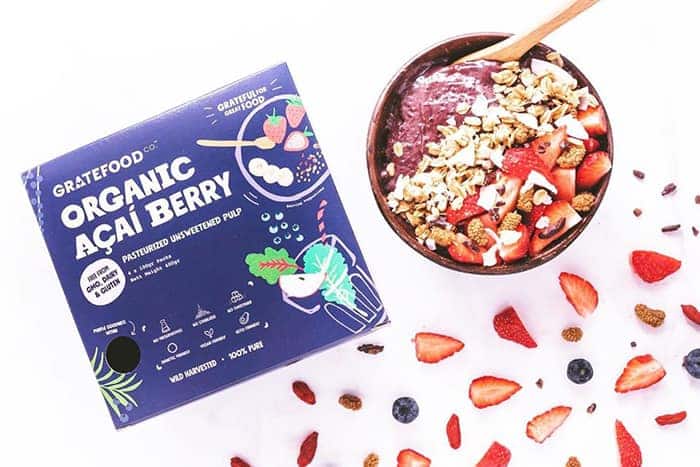 If you are into superfoods, then chances are that you have heard of acai berries – a Brazillian fruit native to the Amazon region. Gratefood stocks premium organic Acai berries harvested straight from its source, and the entire process from harvesting till freezing is completed within two days. Whipping up your own acai bowl cannot get easier as you can get all the ingredients (and equipment) you need, from Organic Frozen Acai Pulp (from S$12 for 400g) to toppings like Raw Cacao Nibs (S$14.90 for 250g), from their online shop. Looking for a no-effort treat? Go for a pint of their Acai Sorbet (from S$16) instead.
Shop Gratefood Co. online here.
Selvá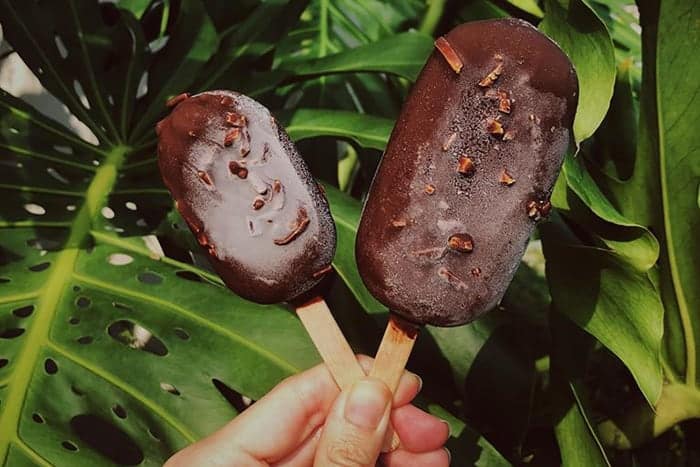 What's better than a refreshing acai bowl? An acai popsicle of course! Selvá, one of the pioneers in exporting açai to Singapore, has partnered with Ugly Food Co. to produce plant-based goodness coated in dark chocolate. Besides being lip-smackingly good, these popsicles also help to curb food wastage in Singapore by utilising cosmetically unattractive fruits. Try their Acai Orange pop made with açaí berries, freshly squeezed orange juice, brown sugar, orange peels encased in a dark chocolate shell. Selva's Organic Raw Acai Berry Sorbet (S$16.40 for 500g) is also perfect for crafting your own acai bowl or smoothie.
Shop for Selvá's Acai pulp online here. Order popsicles via Selva's Instagram page.
Vegan Cheese
Nut Culture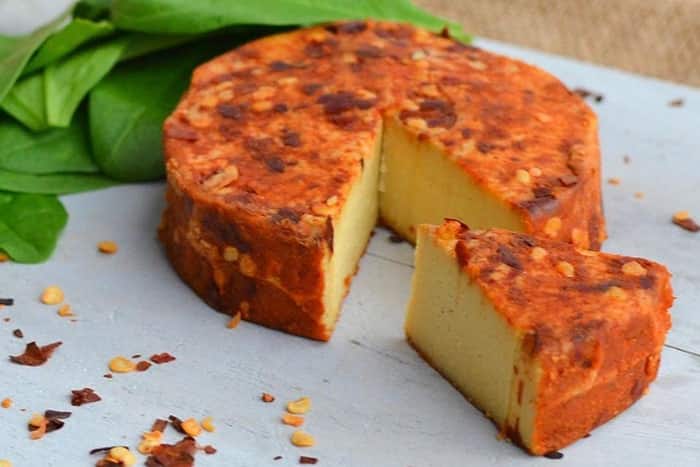 Looking for a vegan alternative to cheese? Look no further than Nut Culture for its wide selection of delectable vegan cheeses. These non-dairy cheese wheels are made from organic cashew nuts and are aged to perfection just like regular cheese. Try their aromatic Garlic & Herb Vegan Cheese (S$14.95) or opt for the Smoked Paprika Vegan Cheese (S$14.95) if you prefer your cheese with a little kick of spice.
Shop Nut Culture online here.
Kroodi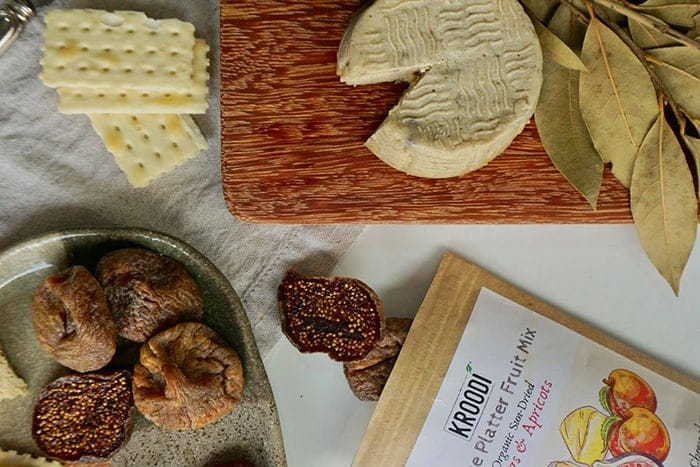 The first plant-based handcrafted cashew cheese in Singapore, Kroodi's name is derived from the word 'crude', reflecting the all-natural and gluten-free state of their products. At the moment, Kroodi's offers four enticing flavours – truffle-infused Truffi Cheez (S$19), smoky cheddar-inspired Chedi Cheez (S$17.05), Red Pepper Cheez (S$17.05) and crunchy Basilicato Cheez (S$19)with a strong basil aroma. Pair these indulgent bites with their Sun-Dried Cheese Platter Fruit Mix (S$6.90) for a mouth-watering cheese board that will be the star of your party.
Sweets
Fossa Chocolate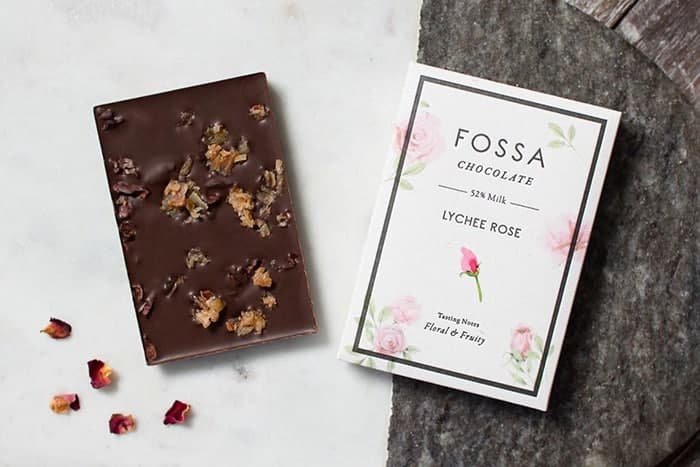 From sustainably-sourced cacao beans to individually hand-packaged chocolate bars, no short cuts are taken at Fossa Chocolate to craft their ambrosial sweet treats. Although the seven-step process may be time-consuming, their focus is on highlighting the unique flavours that the different cocoa origins have to offer. Fossa's Artisan Chocolate range boasts experimental flavours like Salted Egg Cereal (S$12), Chilli Peanut Praline (S$12) in addition to their Single Origin Dark Chocolate (from S$10) range that is vegan and free of additives –the perfect snack for the health-conscious.
Shop Fossa Chocolate online here.
Jewels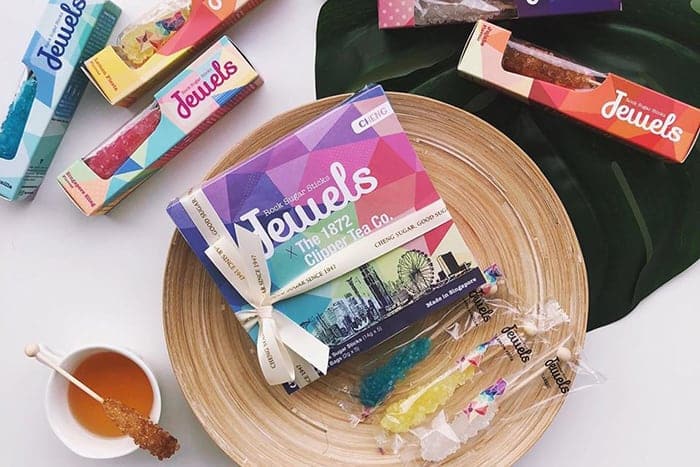 One of the oldest sugar manufacturers in Singapore, Cheng Yew Heng is the mastermind behind the innovative Jewel Rock Sugar Sticks (S$5.35 for a box of two) that redefine the way we imbibe our beverages. These naturally crystallised rock sugar sticks are ideal for pairing with your favourite coffee, tea, cocktail or simply as a candy. Check out flavours like French Vanilla, Singapore Sling and Lemon Fiesta amongst others, that you should taste, stir and taste again for the ultimate Jewels experience.
Top Image: Boxgreen Singapore