Restaurant Review: Bar Cicheti Is Keong Saik Road's Newest Pasta and Wine Bar in Singapore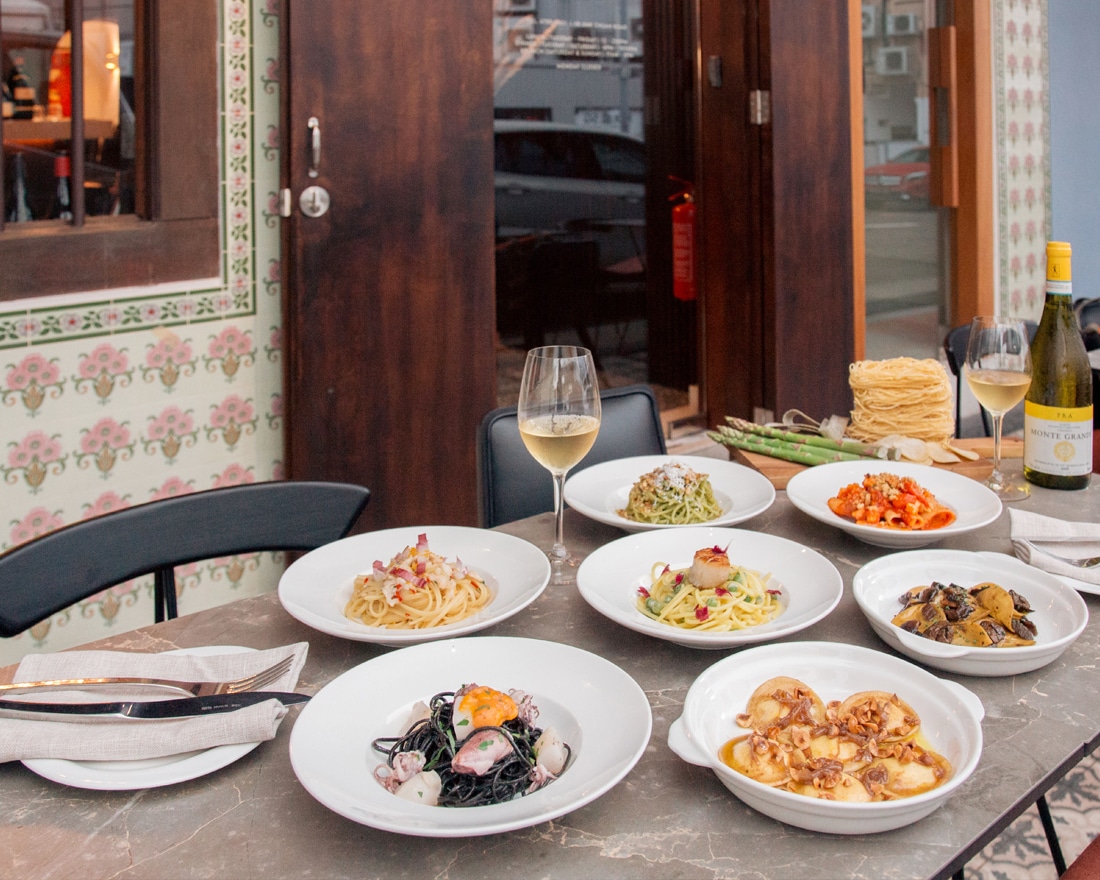 PUBLISHED July 31st, 2019 06:00 am
Pizza connoisseurs in Singapore may recognise Chef Lim Yew Aun at Cicheti, the casual Italian restaurant at Kampong Glam that fires up very decent pies. For someone who has never stepped foot into Italy, he can make very solid Neapolitan pizza margherita with a beautiful crust – and as it turns out, he's good at pasta too.
His newest venture along Jiak Chuan Road, Bar Cicheti, is a dedicated pasta and wine bar that's a lot snazzier than the Kandahar Street outlet. You won't find pizzas here, but beautiful handmade pastas and antipasti created with the season's best produce in mind. As Italy says goodbye to a sleepy winter and transition to a spirited spring, so does its sweet harvest.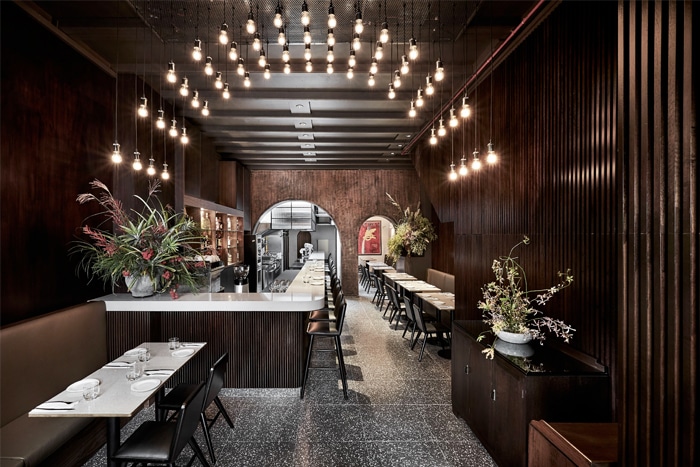 To start, Aun recommends the Burratini ($25) with grilled sourdough and burnt onion jam, and Salva Fritta ($8), a seemingly simple dish of sage leaves fried in tempura-style batter that turns out to be quite the painstaking task. A heartier option is the Polpette di Manzo ($15), a glorious bowl of brisket meatballs peppered with parmigiana and zesty gremolata that's then steeped in a chunky tomato paprika sauce.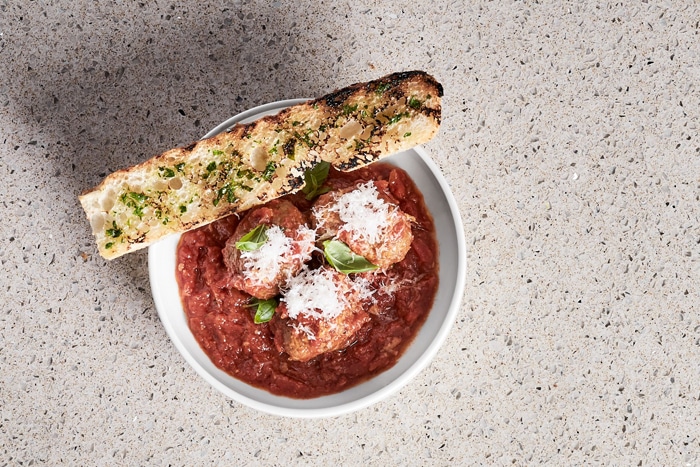 As always, pastas are handmade and the perfect backdrop to the season. A spring special is the saffron-soaked Bucatini ($30) — thick hollowed strings of pasta tossed with spring peas, citron zest, and for good measure, a large seared Hokkaido scallop. The Tagliolini Nero ($22) is a reimagined version of an older dish by Aun. While the original is a feisty umami bomb of squid ink fusilli, crab, uni, and anchovy crumbs, his new creation is an ocean-fresh medley of Hokkaido scallops, local squid, and urchin coated in an intense bisque reduction. Each thin strand of tagliolini is unabashedly black and briny.
The classic Cacio e Pepe ($18) gets more bite than before with slippery strands of hand-rolled pici, and the rich parmigiana is spiced with Sarawak black pepper, fresh marjoram, and a squeeze of lemon. And then, there's pasta on the other end of the spectrum: thick stubby tubes of Paccheri ($20) slipping in a fiery sauce of chilli, fresh tomatoes, anchovies, and a sprinkle of toasted bread crumbs. The dish's star is the slow-braised polpo, tender and so delicious after soaking up all that tastiness.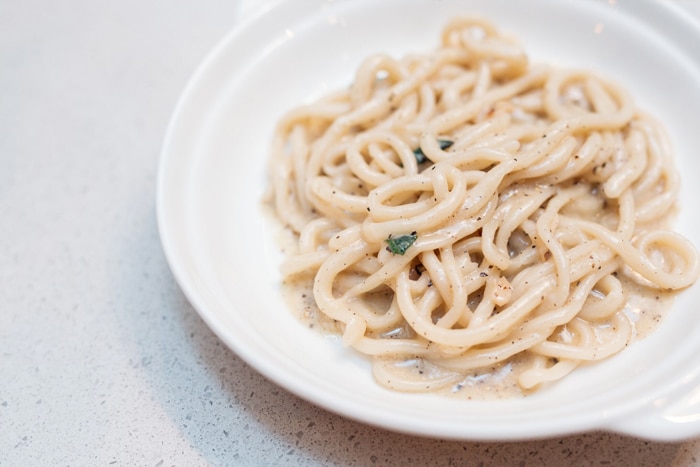 Occasionally, we get glasses of wine (all natural, organic, or biodynamic) to go with our food, recommended to us by Japanese-Peruvian sommelier Ronald Kamiyama. The 2016 Château de Trinquevedel Rosé, made with mostly Grenache and native varietals like Clairette and Mourvedre, is ideal for bright, tomato flavours. Or the floral-forward 2017 Pojer & Sandri Zero Infinito Frizzante, an unfiltered pét-nat with bright and fizzy tropical notes.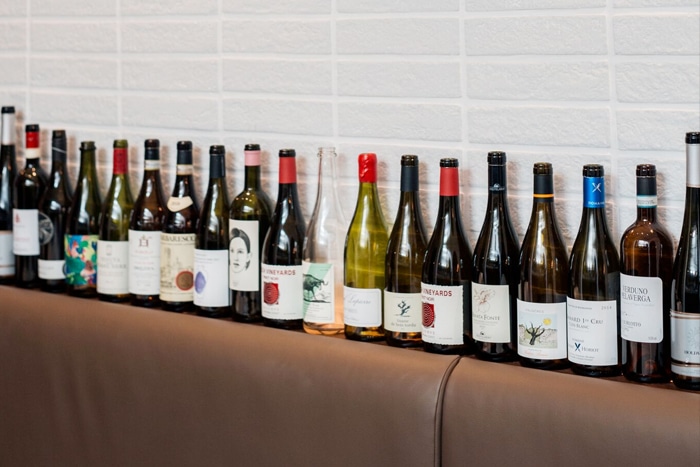 Bar Cicheti's Tiramisu ($14) comes relatively traditional with eggnog and mascarpone layered on top of amaretto-soaked savoiardi biscuit. It's rich and creamy — an alcoholic heaven in every bite — but we prefer the Cannoli ($14), if only because pistachios are awesome. Think round crispy pastry filled with marsala wine-infused ricotta, chocolate chips, candied citrus, cranberries, and precious chopped Israeli pistachios. Excess never tasted this good.
Bar Cicheti is located at 10 Jiak Chuan Rd, Singapore 089264, p. +65 6789 9801. Open Mon 6pm – 10pm, Tue-Sat 12pm – 2.30pm, 6pm – 11pm. Closed Sun.