Meet Chef Clement Ronald Ng, The Singaporean 'Floral Chef' At Bangkok's The 51 Tasty Moments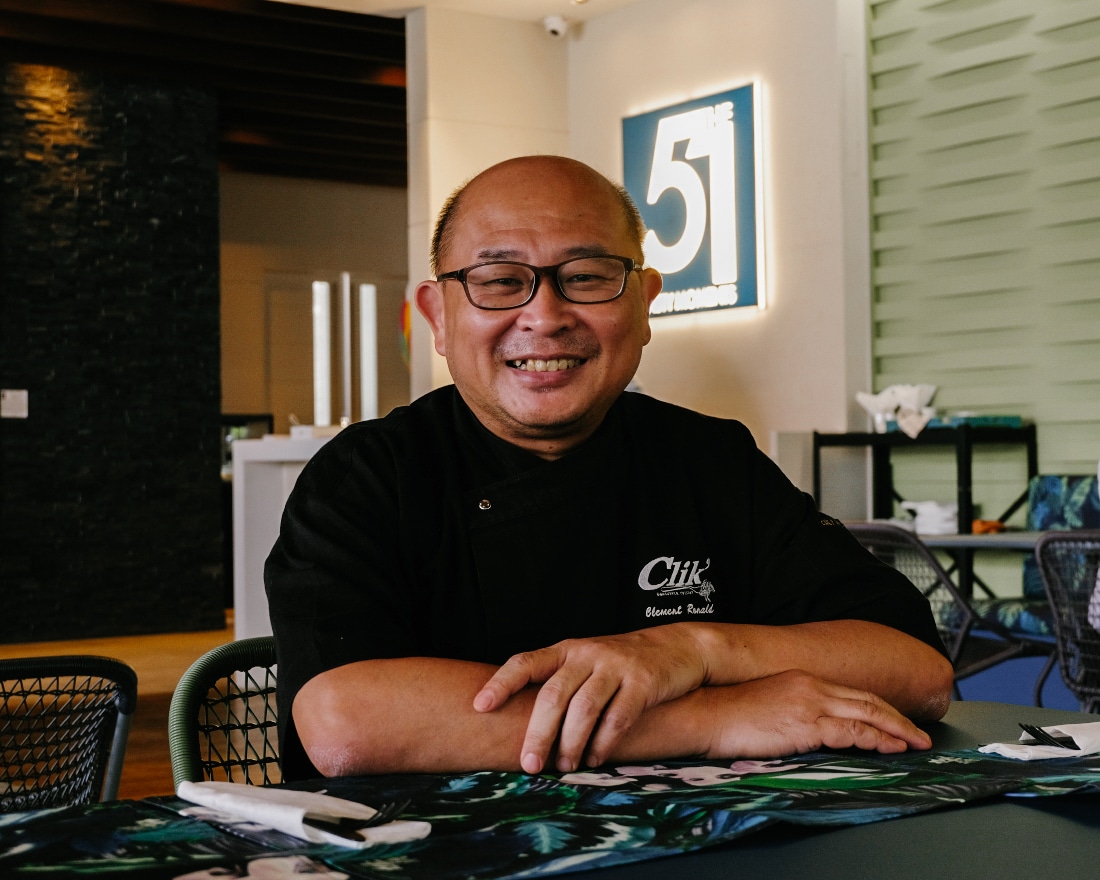 PUBLISHED May 28th, 2019 06:00 am | UPDATED May 31st, 2019 09:54 pm
It's not every day that you see a chef cooking with flowers. And we don't just mean the occasional orchid on top of your noodles. "Floral cuisine is not new. In China, they ate flowers more than 500 years ago," explains Singaporean-born Chef Clement Ronald Ng, who first experimented with "floral cooking" during his early days in the kitchen. "It's just troublesome and not commercial viable so people stopped doing that. Many places have flowers but it's just a salad, so I'm trying to introduce it again."
Clement's first restaurant was the now-defunct Eden Cafe along Club Street in Singapore. The humble eatery was a popular destination among the early adopters of healthy eating, boasting au naturel ingredients and things like rose-petal brownies and hibiscus cheese filo. Clement later launched a second outlet, Eden Sanctuary, in 2008 at Rochester Park, but he's since sold both his restaurants and moved to Bangkok.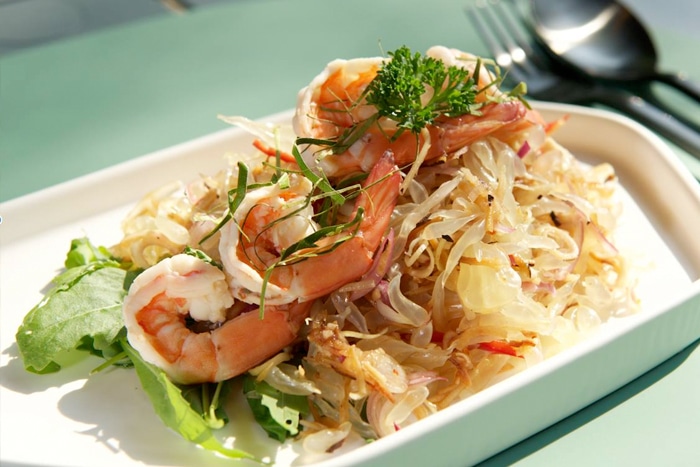 He cites his respect for King Bhumibhol Adulyadej, the ninth monarch of Thailand and the man responsible for the country's Royal Project Foundation, as his reason for migrating. "The project helped to develop the highlands of Northern Thailand, so hill tribe villages could get higher income and the country would get fresh vegetables and fruits." Then, there's also the fact that it's more reasonable to run a business offering healthy and affordable food in Thailand.
In 2015, he launched Clik, a casual fusion restaurant dishing out clean dishes from across Asia, quickly propelling his status as one of Bangkok's most creative chefs. There, Clement developed his own philosophy of "food honour", dictating that food should be cooked with respect and love so as to honour not just the ingredients, but also the people involved in their growing. After all, ninety percent of his ingredients are locally sourced.
His current culinary playground is at The 51 Tasty Moments, a unique food and lifestyle venue in Sukhumvit where he heads its Asian kitchen. He teaches his staff to use every part of a lemon, zesting it before juicing and then extracting the rinds for marinades. The kitchen prepares nearly everything a la minute to better show off the quality of the produce, and nothing is deep-fried. He is not impressed with the term "organic", and prefers the phrase "natural food", which offers more value in itself.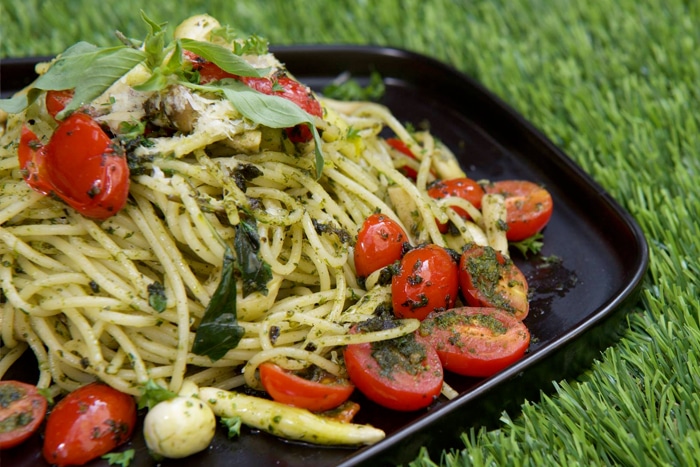 Clement experiments with flowers and herbs to create a beautiful blend of vibrant colours on each plate. He tell us that "Red is good for your heart and blood circulation. Green is for keratin and better bones. Yellow orange is for eyesight. Purple and blue colour is one of the most important, and Thailand has the anchan, or butterfly pea flower, which is good for your brains. Brown is for prevention of high cholesterol and white is for antioxidants."
The 51 Tasty Moments is still new, so Clement is still implementing new programmes bit by bit. Soon, Clement plans to introduce teas to the menu. "Back in Singapore, I did a tea called Madonna, made with some flowers, chrysanthemum, and goji berries. My number one tea is called Relax. I use lemon, verbena, and rose hips, and it relaxes people who suffer from migraine and a stressful lifestyle."
He also wants to start a 'Gourmet Leftovers Cooking Class', where each participant will bring over three leftover ingredients from their fridge, which he will then teach them to combine and creating something delicious. "It's to teach people to be creative towards what they have."
In the long-term, Clement's dream is to open a pay-as-you-wish restaurant that cooks unwanted off cuts from the market — ingredients that are blemished and bruised, but not rotten. "The menu won't be fixed, and the staff will have to be volunteers of course. It will be difficult, but I want to do it."
Find Chef Clement Ronald Ng at Bangkok's The 51 Tasty Moments and on Instagram.