Penglipuran, Bangli: The Village in East Bali Where Traditional Culture is Preserved Despite The Tourists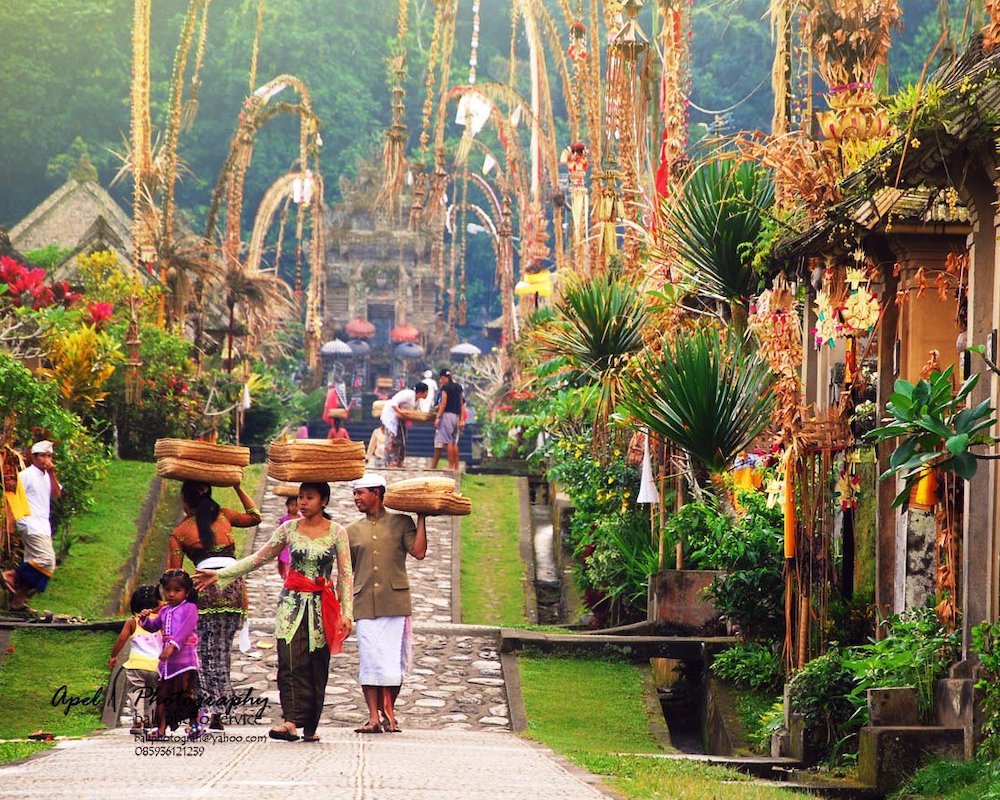 PUBLISHED March 7th, 2019 06:30 am | UPDATED May 18th, 2020 05:34 pm
The Balinese believe that ancestral spirits return to visit their former homes over a ten-day period that begins with Galungan, and on the last day, Kuningan, the spirits return to heaven. It's a festive time in Bali (happening 24 July to 3 August in 2019) as majestic Penjor decorative bamboo poles and ceremonial parades crowd sidewalks and roads. While sights might be ubiquitous across the island, a visit paid to Penglipuran Village is essential for an experience like no other.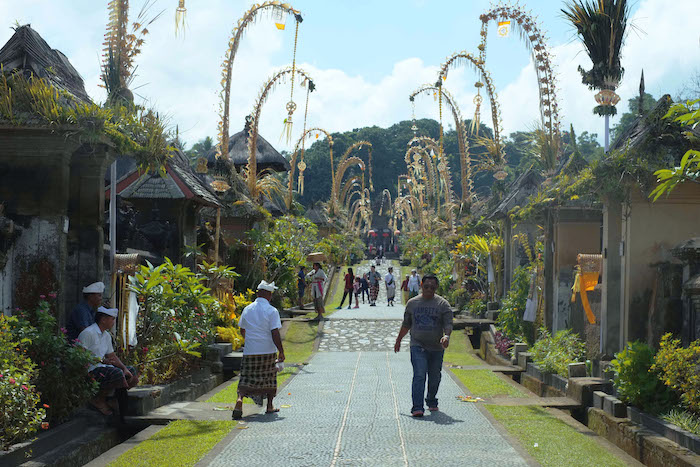 Located in the regency of Bangli in East Bali, Penglipuran Village is famous for its well-preserved culture and village architecture. It's been voted as one of the cleanest villages in the world, just behind the Netherlands' Giethoorn Village and Mawlynnong Village in India. The moment you drive through the bamboo forest (which is pretty much one third of the 112-hectare village), you feel like you're stepping into a Balinese Legoland made up of blocks of residents' houses and small gardens with Penjor ornaments hanging over your head from end to end. Neither motorcycles nor cars are allowed inside the village compound, hence the outstanding cleanliness they manage to maintain despite being a major tourist attraction today.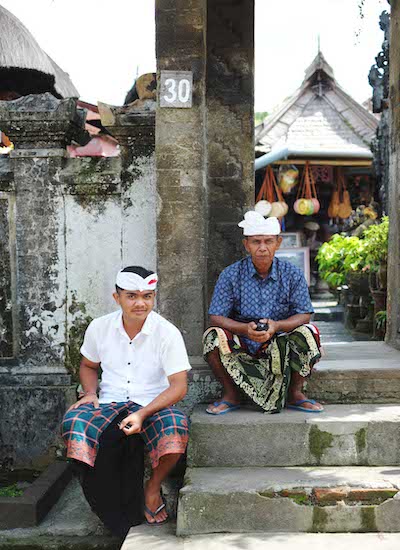 Penglipuran Village's geographical orientation follows the Tri Mandala philosophy, which dictates three 'zones', each with different functions and sanctity level. The very north of the village, at the highest point, is considered the most holy, called Parahyangan. It's also where the pura (praying temple) is.
The second zone of civilization, Pawongan, lies nine hectares away in the middle of the village where family houses are built. The third zone is called Palemahan, and that's where you'll find the graveyards and toilets.
There is an entrance fee to Penglipuran Village: IDR 30,000 for foreign visitors and IDR 20,000 for Indonesian citizens. Aside from admiring the Penjor décor and the village set up, there are things to do in in the village. Most of the family houses in the compound have turned themselves into small shops selling local crafts, exotic flowers, and Balinese food during the day.
Although the locals are well and truly exposed to other cultures from around the world that pound the pavement of their streets every day, Balinese culture is still thick in the air as they fiercely safeguard their traditions and ways of life. Most of the residents here are farmers.
There are more than 70 family houses you can enter; you're welcome to hang out with the villagers, and even have lunch in their homes (though visitors often do leave a monetary token of appreciation as they leave the premises). Homestays within the village are available as well, if you'd like to spend more time in Penglipuran. They range from IDR300, 000 to IDR500, 000 a night, inclusive of breakfast.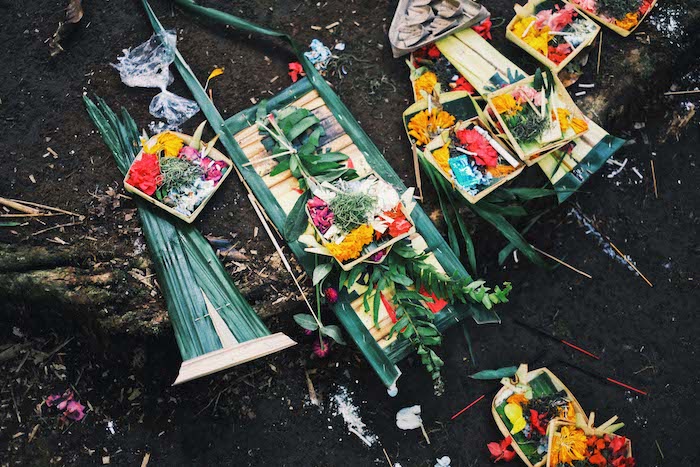 It's best to visit before or after the main celebration day as during the rest of the festive season, the village residents are always dressed in traditional Balinese ceremonial attires, carrying banten (offerings) around, and of course the highlight, Penjor decorations in their fullest glory. These traditional Balinese ornaments made of bamboo poles, with curved tips adorned with beautifully crafted young coconut leaves, and other types of leaves such as banana leaves and pineapple leaves. They are staples of Balinese celebrations as symbols of gratitude and dedication, and there would always be offerings placed below them.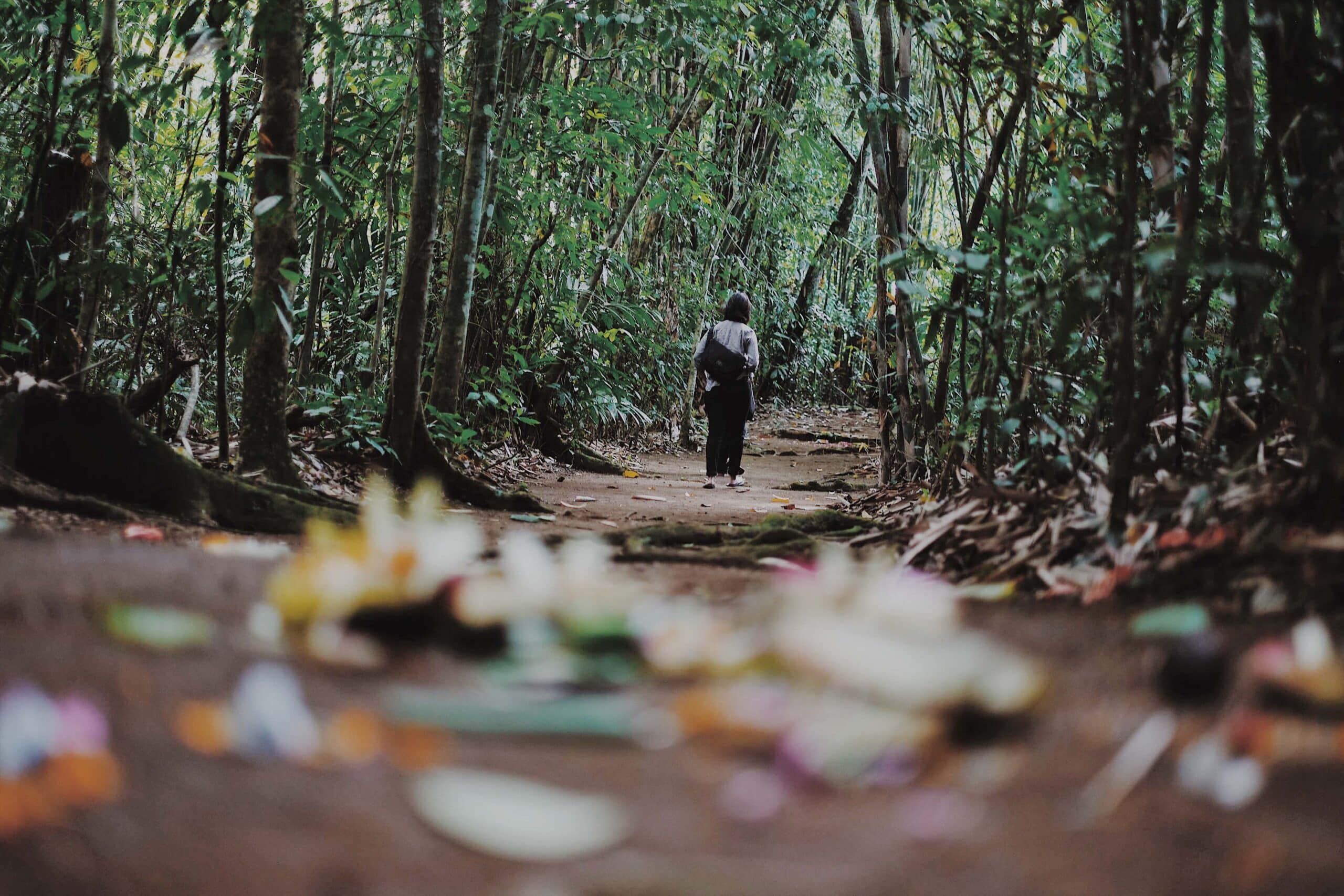 Last but not least, don't miss out on going into the Bamboo Forest, that serves as liminal space between the rest of Bali and the Penglipuran Village. The trails inside the bamboo forest are perfect for trekking and cycling, or even just for an afternoon stroll. If you plan to head in, remember, bug spray and cameras should be mandatory!
[button color="blue" size="normal" alignment="none" rel="follow" openin="samewindow" url="http://www.tkqlhce.com/click-9211920-13787505″]A hand selection of luxury Bali villas with customised personal service. Book now.[/button]
Top image courtesy of What's New Indonesia, all other images belong to the author.