Restaurant Review: 80/20 Transforms Indigenous Ingredients into Curious New Creations in Bangkok's Old Town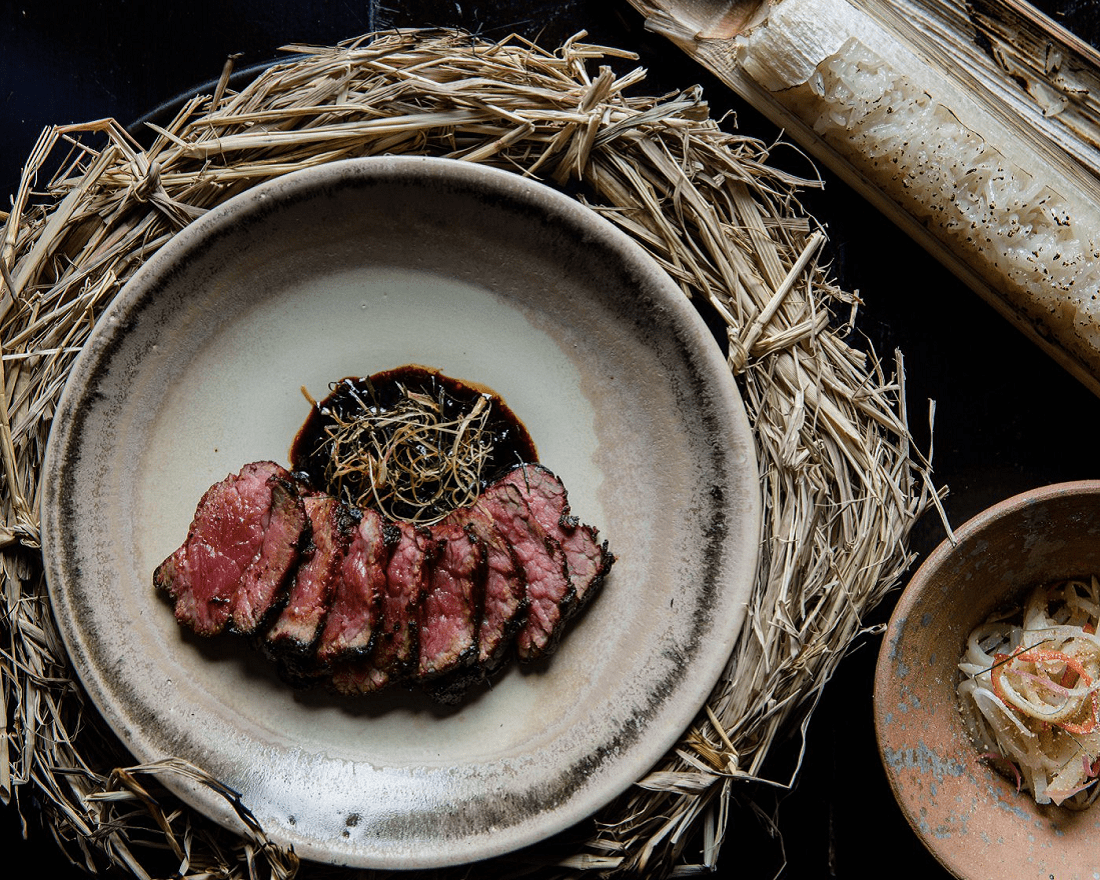 PUBLISHED June 11th, 2019 07:00 am | UPDATED May 18th, 2020 07:10 pm

While others rush to capture the rustic charm of authentic Thai food, 80/20 Bangkok goes in the opposite direction — we review their modern fusions with Thai and western influences, and its characterful Old Town locale provides just enough ironic whimsy to offset the lack of access, being a bit of a walk from the city's MRT and BTS lines.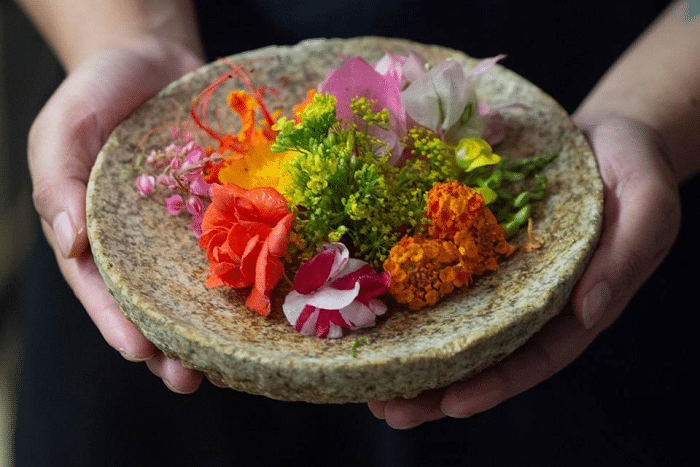 Chef Patron Napol "Joe" Jantraget's 2018 revival of the fine-dining establishment is nothing close to its 2016 self. Bearing exposed-brick walls, unvarnished wood doors and dark-washed wood, the cool steel surfaces and agrarian mural art reverberates with the new ways in which he approaches regional ingredients. Approximately 80% of the produce used on the tasting menu are locally sourced, and the chefs under his wing work tirelessly to create ingenious combinations and rediscover uniquely Thai ingredients and flavours.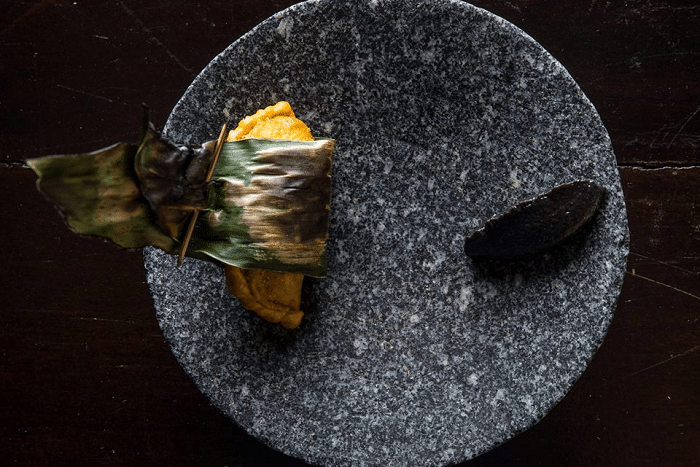 Take the Goat Tartare & Fermented Rice Coconut Crepe, for example. The Western interpretation of local goat brings a leaner rendition to the French classic, flavoured with an aromatic masala aioli and paired with traditional appam (fermented rice crepe). And forget Impossible Meat, Chef Joe's Curry Puff is filled purely with banana blossom, but tastes deceptively meaty and peppery, perfectly complemented by sweet black garlic and banana sauce.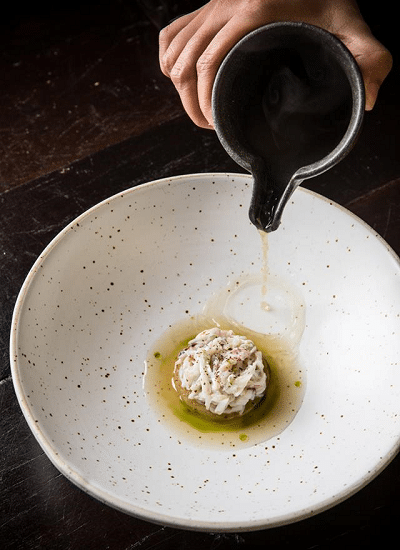 The sweet and tender Smoked Duck Breast, aged in Thai whiskey and brushed with a sweet coconut syrup before finishing in the oven, is also a perfect seamless blend of the old and the new. The accompanying sungyod rice salad uses a traditional hundred-year-old rice variety grown specifically in Phatthalung province. Because when you've got some of the world's best grain at your fingertips, why the heck not?
And yet, seafood was arguably the best thing we had here. The Lightly Steamed Crab is a creamy rich mixture sweet crab in a delicate long pepper and sichuan pepper stock, balanced with earthy moments of popping winter beans.
Similarly, the  Smoked River Fish holds its naturally hearty flesh in delicate balance with fermented coconut cream and pickled kale stems, with fried betel leaves for subtle nuttiness.
Together with pastry chef Saki Hoshino, the team at 80/20 put out fastidiously planned desserts — a Duck Egg Custard in Roasted Pumpkin presents the humble fruit in a myraid of flavours and textures, to create a layered, yet uncomplicated profile of taste; or a verdant clearing of rose apple, aerated chocolate and salted egg ice cream amongst a lush bouquet of edible flowers in the Chocolate Log.
Whether you're playing Chilli Roulette with the menu or up to push the boundaries of your flavour library, 80/20 breaks down walls (literally), constantly evolving their tasting menus to showcase Thai produce in off-kilter applications.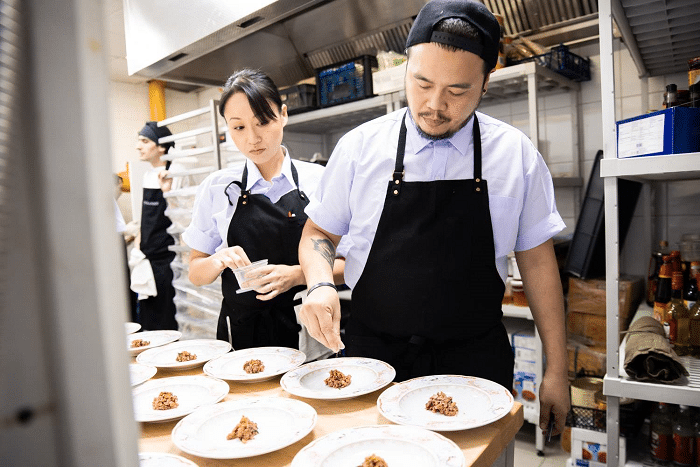 At THB3000++ per person, the 13-course tasting menu offers the option of topping up THB1,400 for a wine pairing with five glasses or THB1,800 for seven glasses. And if you're not often in this part of town, why not make the most of your trip to the Old Town with a nightcap at Tropic City just a stone's throw away?
80/20 Bangkok is located at 1052-1054, 26 Charoen Krung Road, Bang Rak, Bangkok 10500, Thailand, p.+66 99 118 2200. Opens Tue-Sun 6pm – 11pm. MRT Hua Lamphong, BTS Surasak.