Restaurant Review: Kafe UTU Offers Bespoke African Coffee, Cocktails and Cuisine at Jiak Chuan Road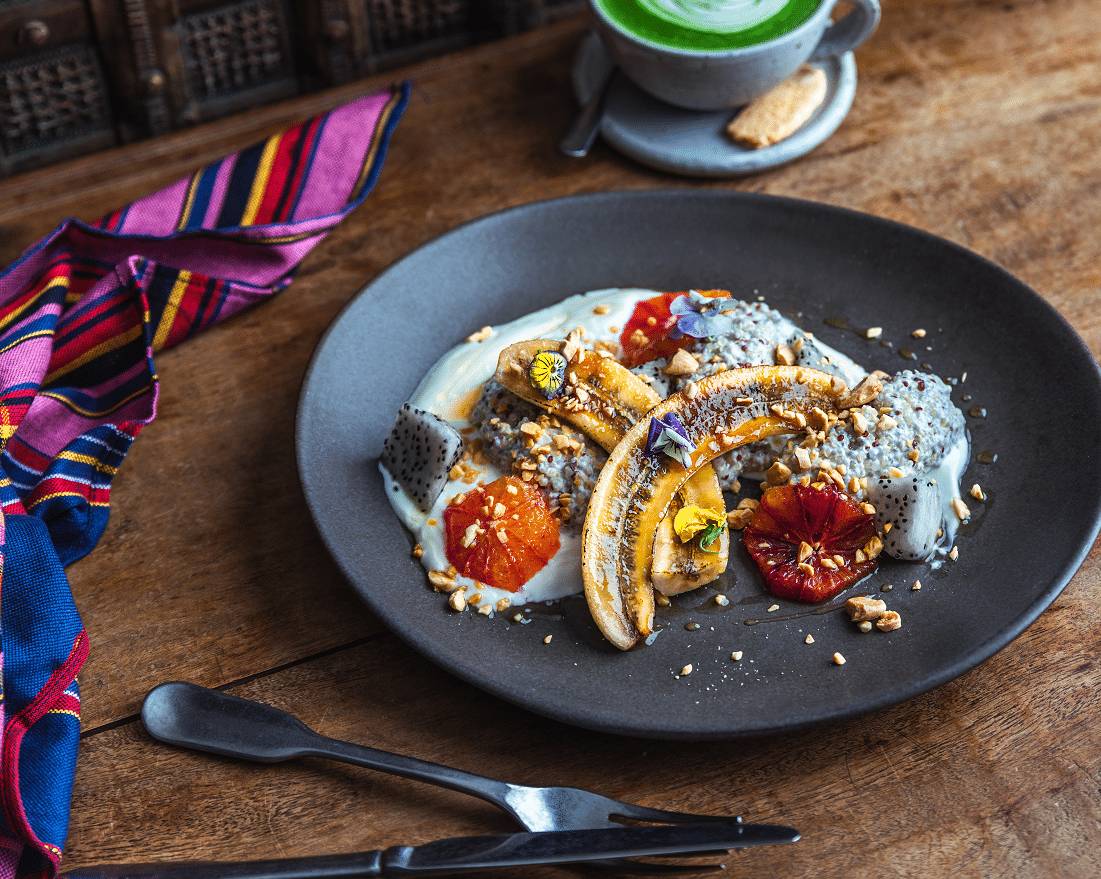 PUBLISHED April 19th, 2019 05:00 am | UPDATED May 18th, 2020 06:58 pm
While everyone was hyping themselves up for the opening of Pasta Bar, Olivia and The Old Man along Keong Saik, Kafe UTU's Jiak Chuan Road opening came and went relatively quietly. A Kiswahili word for "humanity", it's the brainchild of owner Kurt Wagner, who spent a childhood immersed in the rich colours, textures and flavours of Libera, South Sudan and Kenya, and hopes to bring a taste of the continent's diverse palate to local gastronauts.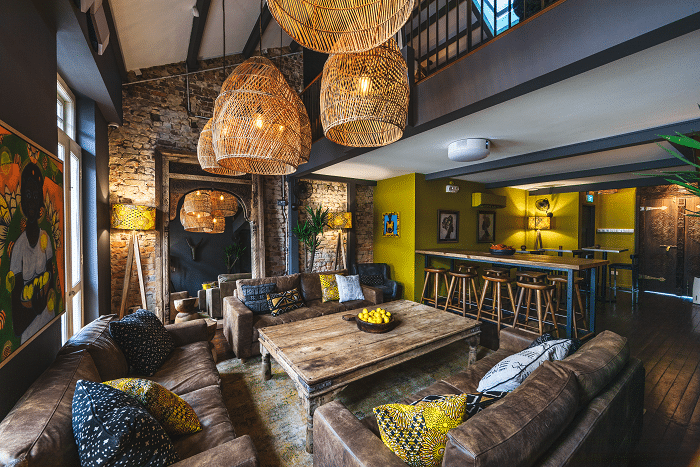 Kafe UTU's presence as one of the few, if not the only, afro-centric eateries in Singapore is a gift to the foodscape, and a perfect introduction to the cuisine. The dual-storied café-lounge bursts at the seams with African decor; think boldly printed plush pillows, art-lined walls, and beautifully ornate hand-carved doors, panels and mirrors bearing ancient Lamu and Zanzibari motifs. They were carved by a master craftsman from Malindi on the Kenyan coast.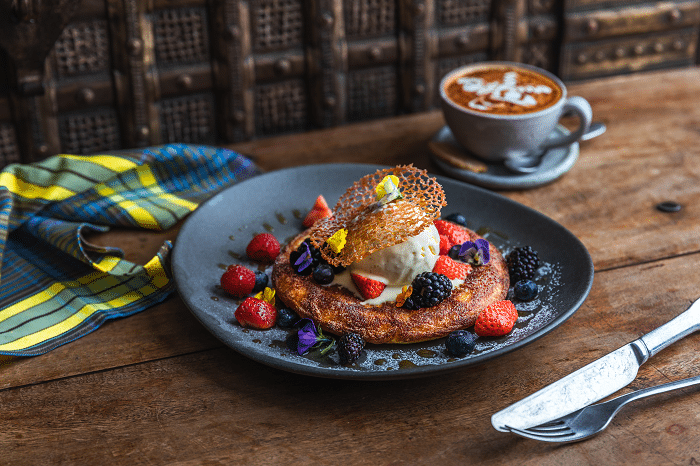 Crack into a mouthwatering UTU Bowl (S$20) for brunch, filled with quinoa, orange zest-pickled carrots, fresh kale, goat cheese, and sweetly-caramelised roasted butternut squash, with a kick of spiced pumpkin seeds. Looking for something warm? Go for the Liberian Peanut Chicken Stew (S$28), a serving of chicken thigh with peanut butter and smoked fish with habanero.
For the coffee connoisseurs, their Ubuntu house blend is hand roasted in small batches from beans grown in Uganda, Mexico and Brazil. It prompts rich silky textures and notes of cashew and brown sugar, red wine and caramelized apricot acidity with a dark chocolate finish. Get a UTU Ink (S$6) cold brew to go, or if you have more time and a dry Instagram account, the Ibada "Ritual" (S$6), a quad ristretto shot poured over chilled creamy Hokkaido milk.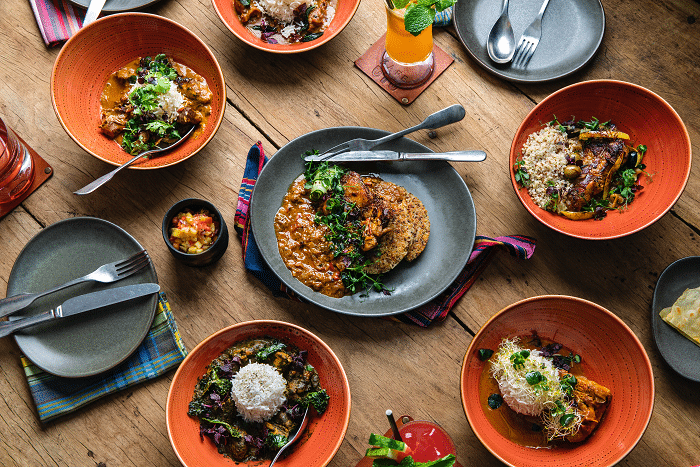 As the Sun sets and the music works its way into your system, enjoy tapas and a tipple off their menu. We recommend going a little off the tracks and trying out Lamb Heart with Chimichurri (S$20). There's more bite in the heart, unlike the usual off-the-bone fare that Singaporeans love, but gives a satisfying chew and contrast to the delicious chimichurri sauce. With freshly-grated horseradish and pink peppercorns, you'll definitely feel the heat kick in.
The dinner menu includes Caribbean Goat Curry (S$28) from their Mama Africa selections and West African Charred Aubergine Stew With Angus Beef Cheek (S$30) with signature Liberian sauce – basically more sure-fire ways to work up a good sweat.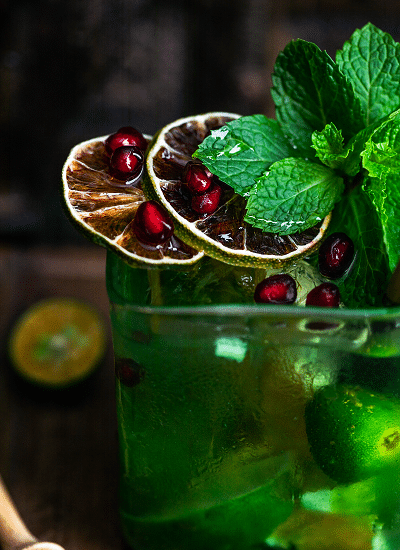 After food, wander toward the UTU Lounge and settle in for the night with a signature cocktail or two. The Malaika (S$18) is a tropical infusion of chilli padi, watermelon, lemon and vodka that leaves a lingering subtle heat on the lips. A more refreshing option would be the Green Mamba (S$16), with cilantro-infused tequila and fresh cucumber muddled with jalapenos and fresh lime juice.
The bar is well-stocked with an impressive collection of gins, including the newly-added Procera — a hand-distilled small-batch gin infused with African juniper berries from the slopes of Mount Kenya.
Kafe UTU seems to champion the festive, fiery and fuss-free, and we couldn't ask for a more fitting injection of freshness, bringing oodles of feel-good food that warms the heart and the palate. Large portions perfect for communal dining, with deliciously affordable cocktails? 'Nuff said.
Kafe UTU is located at 12 Jiak Chuan Road, Singapore 089265, p.+65 6996 3937. Opens Mondays to Sundays from 8am — 5pm, closed Tuesdays. The UTU Lounge is open for dinner and drinks from 5.30pm — 11pm Wednesdays, Thursdays, Fridays, and Sundays, and 5.30pm — 1am on Saturdays.